16 OPM Scholarship Beneficiaries Depart For Turkey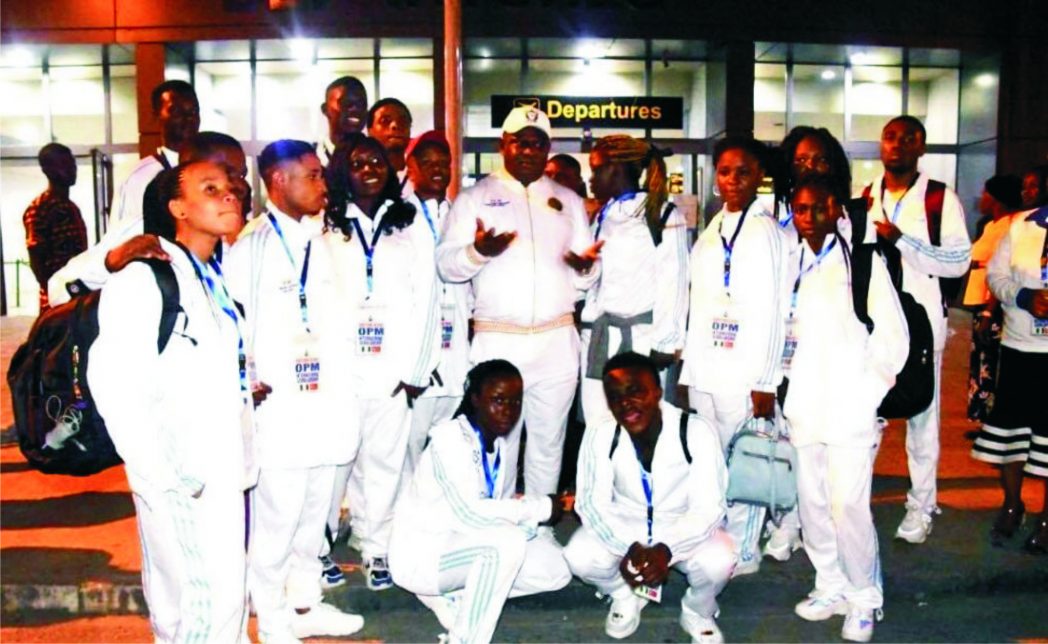 Sixteen out of 20 successful beneficiaries of the Omega Power Ministries (OPM) international scholarship scheme have finally left the shores of Nigeria for Turkey.
They were seen off at the Port Harcourt International Airport by the General Overseer of the church, Apostle Gift Chinyere Chibuzor and his crew, amid joy and felicitations with the overseas bound students.
Excited and joyful for the privilege and rare opportunity to study overseas on scholarship, courtesy of Omega Power Ministries (OPM), the beneficiaries were full of praises for Apostle Chibuzor for his love and selfless service to humanity.
While committing the great man of God and the members of OPM into God's hands for divine blessings and favours, the students specifically asked that they too, be endowed with same grace and gift of charity so that they will continue on the same path of philanthropy like the General Overseer.
Addressing the students shortly before they boarded their aircraft at the Airport, Apostle Chibuzor said the scholarship was one of the several efforts of the church to unchain people from the shackles of poverty in the belief that once one person is lifted, the entire family will benefit.
According to Apostle Chibuzor, this is the way God's money ought to be used, to help His children and win more souls for Him, hence, the scholarship scheme is non-denominational and open to all, irrespective of church, ethnicity and religion.
To qualify for the scholarship, he said, applicants were expected to pass an exam except some few exceptional cases where the Holy Spirit directs that the persons whose situations are very sympathetic be so favoured.
Apostle Chibuzor expressed optimism that the kind gesture would bring about positive change in the lives of the beneficiaries given their choice of courses of study and university, namely: Law, Medicine and Mechanical Engineering at the famous University of Kirlareli in Turkey.
The present batch of overseas students being sponsored by OPM is 20 but four could not get their visas along with their colleagues and have to travel on a later date since their schools fees and flight tickets had all been paid in advance.
The lucky beneficiaries of the scholarship are Charles Onyeka, Chigozie Victorious, Precious Chijoke, Harold David, Prince Festus and Kelvin Isaiah. Others include Emmanuel John, Grace Obienu Ukamaka, Emmanuel Olisa, Sunday Victory, Chukuma Woko, Enemuo Chibuzor, Nweaze Marvellous Uchechi, Hums Alfa Akachi, Ekeke Goodluck Onyekewa and Janet Ogbo.
Recall that OPM in recent times has been sponsoring overseas students on scholarship to places like Canada, United States of America, United Kingdom, Cyprus, among other countries but the 2018/2019 batch is the largest so far.
Delta Investment In Health Will Reduce Medical Tourism -Okowa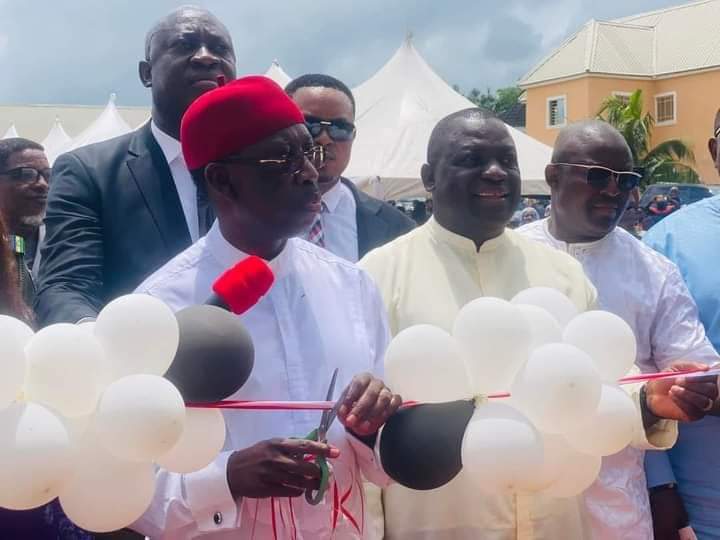 Governor Ifeanyi Okowa of Delta State has said his administration's investment in the health sector would reduce medical tourism abroad by Nigerians.
The Governor stated this while speaking with newsmen after inspecting facilities at the Advanced Diagnostic Medical Centre and Mother and Child Hospital, Owa-Alero in Ika North-East Local Government Area of the State.
According to Okowa, the huge investment being made by his administration in the health sector was to improve healthcare delivery in the country.
He said the twin medical facilities would, on completion, reduce medical tourism as it would provide first-class medical services to people who would have sought medical treatment abroad.
He said the Mother and Child Hospital would take care of every illness concerning women and children.
He added that the Advanced Diagnostic Medical Centre would take care of all manner of investigative procedures in radiology and other laboratory analyses.
"I am glad that we have gotten to this place. I had high hopes that by today, we would have inaugurated these projects.
"We are working behind time, there is no doubt about that but I have just been reassured that in the next one month, the projects would be ready.
"The equipment are fully on site and we are trying to get things fully sorted out and I am sure that in the next one month, it should be ready and open to the public for use.
"The two projects are obviously very important. The Mother and Child is supposed to take care of every illness concerning our women and children.
"While the Advanced Diagnostic Centre is going to take care of all manner of investigative procedures both in radiology and other laboratory analysis that they have to do.
"The Advanced Diagnostic Medical Centre is also going to be a centre that would be involved in treatments. There are so many equipment in here. But until they finish with this construction, they would not be fully installed", he said.
Okowa also disclosed that key infrastructural projects being executed by his administration would be inaugurated between November and December.
2023: Ayade Challenges INEC On Free, Fair Polls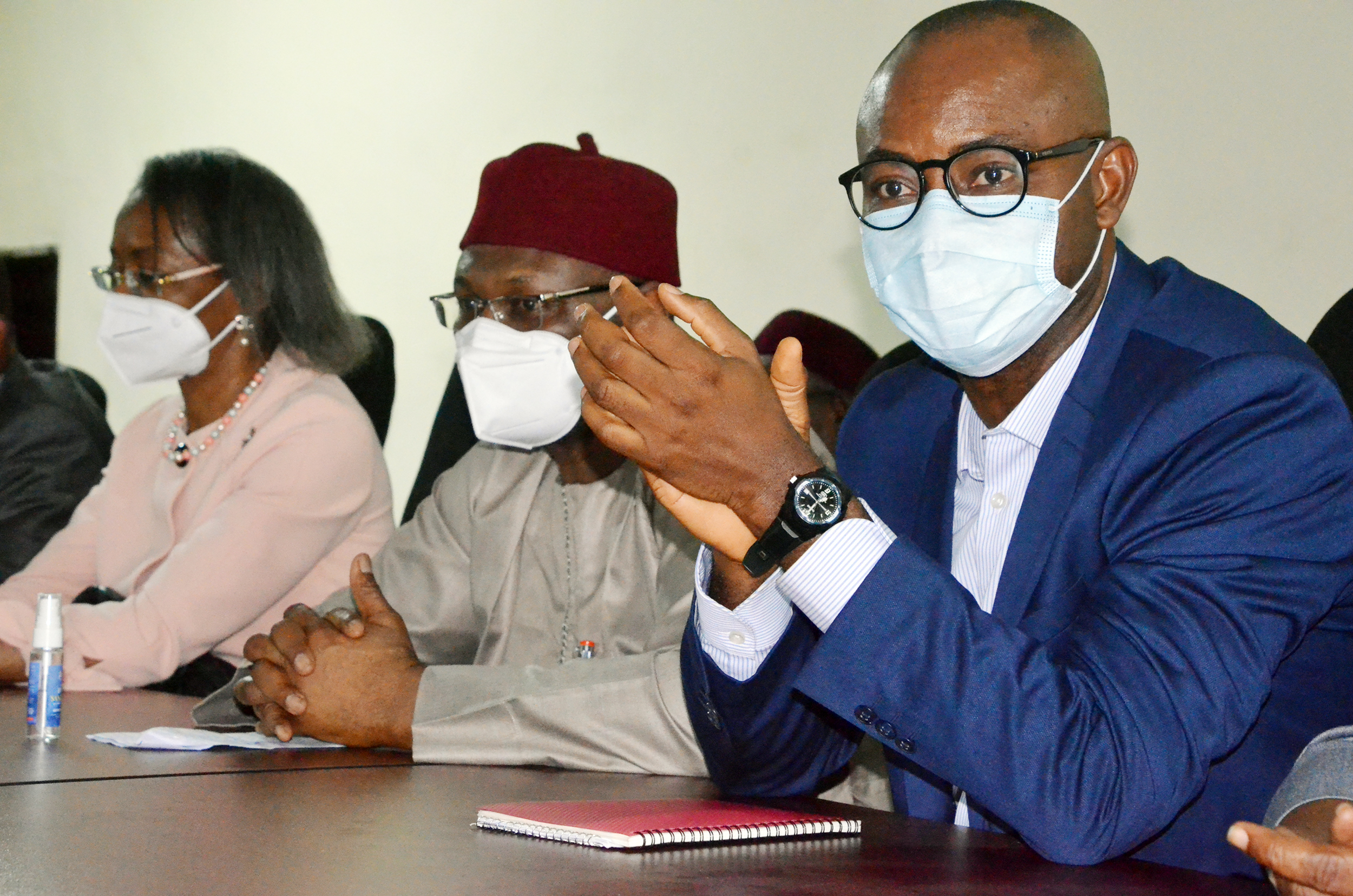 Governor Ben Ayade of Cross River State has challenged the Independent National Electoral Commission (INEC) to ensure conduct of free, fair and credible elections in the State.
The Governor gave the challeng in Calabar when he received the new Resident Electoral Commissioner (REC) in the State, Dr Alalibo Johnson.
Assuring the new REC of peaceful atmosphere before and during the 2023 general elections in the State, Ayade noted that given the new REC's track records and integrity, he had no doubt he would deliver.
"On behalf of the good people of Cross River State, l hereby give you that commitment that we will guarantee you free and safe elections.
"We also call on the INEC to please honour its pledge too so that we can have free, fair, credible, reliable and dependable elections.
"Government is not going to in any way influence your process, but we want to say that we are available and willing to support you at all times that INEC will so require our services", the Governor said.
Ayade commended the INEC Chairman, Prof. Mahmood Yakubu who, he said, "has distinguished himself in this country".
"Never before have we had an INEC Chairman who has enjoyed the mutual trust from both the ruling party and the opposition parties.
"This is one Chairman who has conducted his elections and results returned based on what is on the ground.
"He is not subject to any inducement, he is subject to the God that he serves and l want to say that his name would go down in history as one of the very best INEC Chairmen that we have ever had. God bless him and God will continue to sustain him", he stated.
Earlier in his speech, the new REC, who harped on the need for a conducive atmosphere, noted that it is what is needed for free and fair elections to thrive.
"There is no way we can conduct a free and fair election without security. We call on you to use your good offices to ensure that we have peace in the State.
"Peace in the sense that people can move freely to vote for candidates of their choice, and also, we at the back end of INEC can do our job without intimidation," he stated.
The REC disclosed that about 90,000 uncollected PVCs were listed across the 18 Local Government Areas of the State, and appealed to the registrants to come forward and pick up their PVCs.
He also said with the creation of new polling units, Cross River now had 3,281 Polling units.
Building Collapse: A'Ibom Gov Sets Up Investigative Panel
Akwa Ibom State Governor, Udom Emmanuel, has set up a panel of inquiry to investigate the unfortunate collapse of a four-storey building at Iman Street, off Aka Road in Uyo.
He announced this while commiserating with the families of relatives trapped and those who died in the building, saying the panel is to conclude its work within one month.
According to him, if it is found that the collapse of the building was due to any acts of negligence or wrongdoing, those responsible would face the full wrath of the law.
"The government has directed the Commissioner for Works and Fire Service to immediately set up a Panel of a Inquiry to investigate the unfortunate incident," he said.
Emmanuel expressed his condolences to the families over the incident.
He wished the survivors a quick recovery and directed the Commissioner for Health, Prof. Augustine Umoh, to immediately take over the management of the survivors.
The Governor also expressed appreciation to all the first responders, rescue and security agencies, government officials, voluntary organisations for their efforts.
Others are citizens who took part, especially construction companies that donated their equipment in the rescue operation which lasted many hours," Emmanuel said.