Tribute To Bishop Matthew Kuka's Homily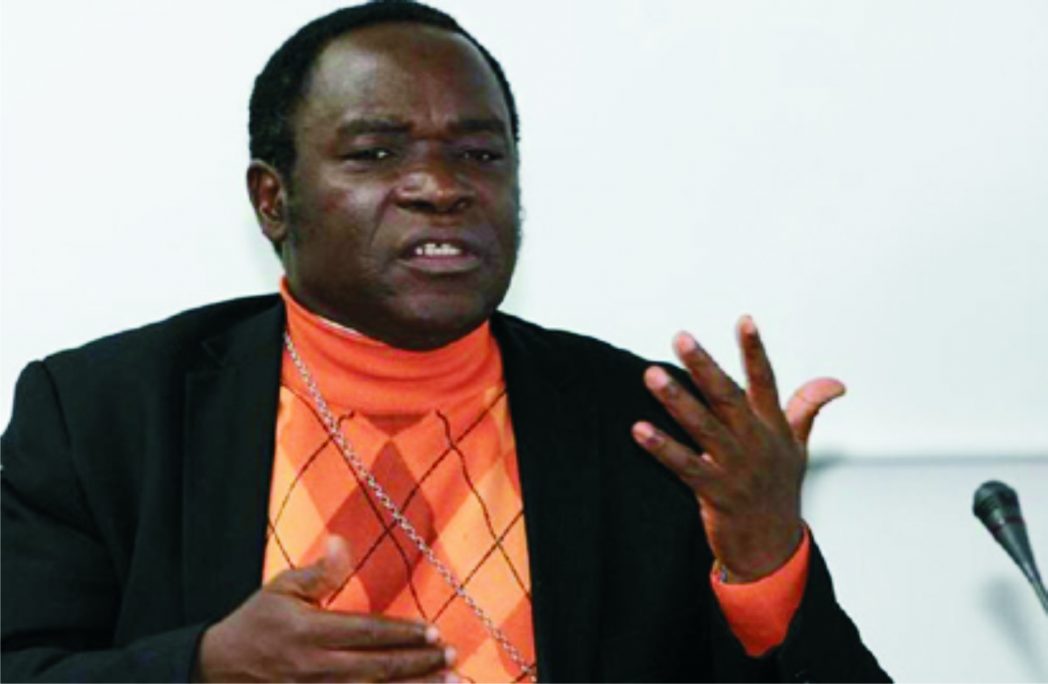 Like a vote of thanks, a tribute is meant to give praise and honour to whom such is due; especially in an environment where people live in fear to say the truth, or tell an emperior that he is dressed like a clown, or behaves like one. Anybody who is acquainted with Bishop Matthew Hassan Kuka would testify that he is an ideal human being and also a shining light of what a Christian should be.
Anybody reading the homily of Bishop Kuka titled "For a Tormented Nation and a Besieged Faith", carried by The Tide newspaper (Friday February 14, 2020), would be deeply touched by the message contained therein. In the language of the Catholic Church, a homily is a speech or advice given at a special religious ceremony, in this case, burial of a Seminarian, Michael Nnamdi, in Kaduna, murdered by kidnappers recently.
Maybe Michael was not the first or only Seminarian kidnapped in Nigeria for a ransome, but from the Good Shepherd Seminary, Kaduna, that incident was a shock. His death was a greater shock, both to Catholics in Nigeria and across the globe, with a total of 3,305 persons lighting candles shortly before his burial on the February 5.
An ancient sage once said that it is to those who understand the world, not those who disfigure it; those who strive to liberate humans from plight and enslavement, not those who aggravate them, that we owe our loyalty.
We live and intermingle in a world where there are noble and ignoble people and where those who strive to ennoble the status of mankind stand in danger. Yet, the likes of Bishop Matthew Kuka should not be lacking in every society, for they provide courage to the stooping spirit of man. Not only are humans standing in a moment of decision, moment of separation of the darkness from light and moment of rudderless navigation. In the words of Bishop Kuka: "Today, our years of hypocrisy, duplicity, fabricated integrity, false piety, empty morality, fraud and pharisaism have caught up with us".
Truly, Nigeria is at a point where we must call for a verdict; a time to confront and dispel the clouds of evil that hover over us; for we have practiced madness for too long. Kuka, in his homily recalled how, in Chatham House in London, Buhari said: "If I am elected President, the world will have no reason to worry about Nigeria. Nigeria will return to its stabilising role in West Africa … And I, Muhammadu Buhari, will always lead from the front".
Bishop Kuka spoke the whole truth and on behalf of Nigerians that "this President has displayed the greatest degree of insensitivity in managing our country's rich diversity. He has subordinated the larger interest of the country to the hegemonic interests of his co-religionists and clansmen and women … Today, in Nigeria, the noble religion of Islam has convulsed …"
Unfortunately, Islam is beginning to earn an unpleasant reputation through the instrumentality of bad politics. It is true that Muslim scholars, traditional rulers and intellectuals have continued to cry out helplessly, asking for their religion and region to be freed from chokehold. Bishop Kuka tells us that "neither Islam nor the North can identify any real benefits from these years that have been consumed by the locusts that this government has unleashed on our country. The Fulani, his innocent Kinsmen, have become the subject of opprobrium, ridicule, defamation, calumny and obloquy".
Is it a hate speech to say that this administration is "running the most nepotic and narcissistic government in known history"? Or that "the North still has the worst indices of poverty, insecurity, stunting, squalor and destitution"? does the fact that The Sultan recently lamented the tragic consequences of power being in the wrong hands, not indicate that all is not well with Nigeria currently?
Similarly, we are told that "the Northern Elders who is 2015 believed that General Buhari had come to redeem the North, have now turned against the President." Is it not true that things fall apart when politicians use religion to extend the frontiers of their ambition and power? Why do kidnappers separate their victims and force Christians to become Muslims?
Apart from the killing of Late Seminarian Michael Nnamdi by his kidnnappers, had there not been similar killing of Christian clerics by kidnappers and terrorists in recent times? Should we accept the logic of a presidential spokesperson that since more Muslims are being killed than Christians, then there is sense in senseless killings? From the homily of Bishop Kuka that "killing Christian and destroying Christianity is seen as one of their key missions," it become obvious that kidnappers and terrorists are out on a definite purpose.
The fact that His Eminence, the Sultan of Sokoto and the Emir of Kano, two most powerful leaders, have expressed their unhappiness over the situations in the country. But in spite of the obvious provocations and trends, Bishop M. Kuka can still tell the world that "we have no vengeance or bitterness in our hearts…Trials of every sort come our way, but we are not discouraged…"
Bishop Matthew Hassan Kuka has aptly shown through his homily that he has a clear understanding of the problems of this country, one of which is the use of religion as an instrument of political power. While not suggesting the use of violence or vengeance on the part of Christians, he has asked the current administration to run an inclusive system where everyone would have a sense of belonging and contribute to build up Nigeria.
Bright Amirize
FG'll Borrow N720bn In Fourth Quarter, DMO Confirms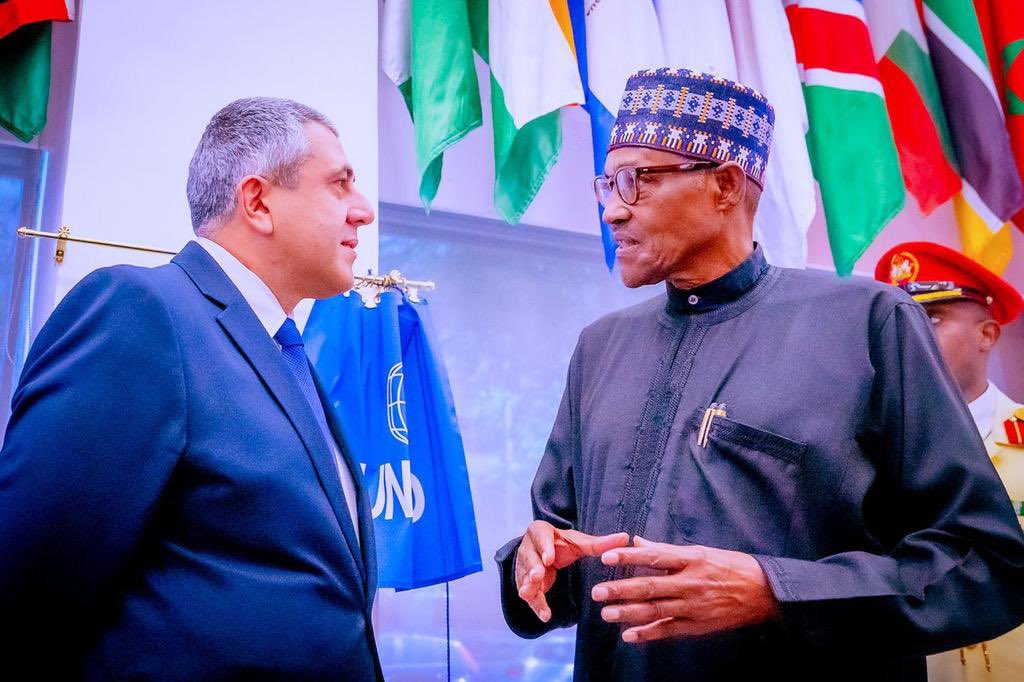 The Debt Management Office (DMO) has released its Federal Government of Nigeria Bonds Issuance Calendar for the fourth quarter of 2022.
The calendar contains N720billion borrowing plan for the period.
According to the calendar, on October 17, the DMO will re-open a 14.55per cent, April, 2029 bond valued at between N70billion and N80billion, with six years, six months term-to-maturity and an original tenor of 10 years.
The office will also re-open a 12.50 per cent, April 2032 FGN bond valued at between N70 billion to N80 billion, with a term-to-maturity of nine years, six months, and original tenor of 10 years.
On the same date, the DMO will re-open a 16.24percent. 2037 FGN bond, valued at between N70billion and N80billion, with term-to-maturity of 14 years, six months, and original tenor of 20 years.
On November 14, the DMO will, again, re-open the 14.55per cent, April, 2029, FGN bond valued at between N70billion and N80billion, with term-to-maturity of six years, five months.
Also, on November 14, it will re-open the 12.50per cent, April, 2032, FGN bond valued at between N70billion and N80billion, with term-to-maturity of nine years, five months.
On the same date (November 14), the office will also re-open the 16.24, April, 2037, FGN bond valued at between N70billion and N80billion, with term-to-maturity of 14 years, five months.
Then, on December 12, the DMO will re-open the 14.55per cent FGN bond valued at between N70billion and N80billion, now with a six years, four months term-to-maturity.
Also, on December 12, it will re-open the 12.50, April 2032 FGN bond, valued at between N70billion and N80billion, with term-to-maturity of nine years, four months.
Again, on December 12, it will re-open the 16.24per cent FGN bond valued at between N70billion and N80billion, with term-to-maturity of 14 years, four months .
CBN Disburses N2.1trn Real Sector Support Facility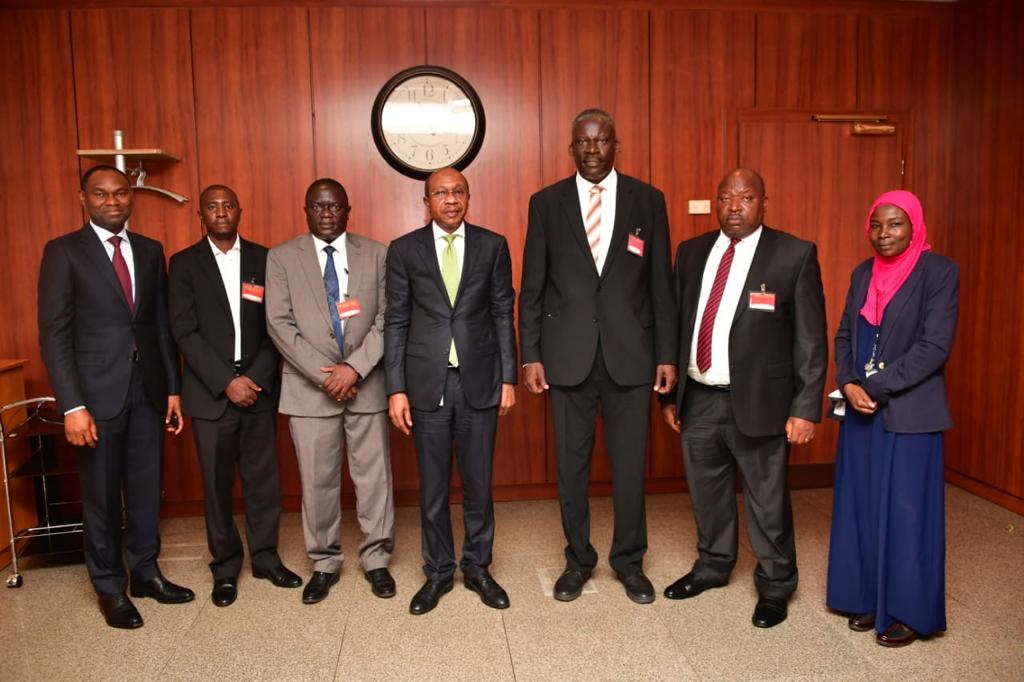 The Central Bank of Nigeria (CBN) has disbursed the sum of N2.1trillion under the Real Sector Support Facility Initiative.
The bank's Director of Corporate Communications, Mr. Osita Nwanisobi, disclosed this afternoon, at the on-going 17th Abuja International Trade Fair, yesterday.
According to him, the disbursement was to 426 projects across the country, as part of CBN's efforts to grow the nation's economy.
Nwanisobi, who was representedby the Deputy Director, Internal Communications, Mr. Sam Okogbue, said, "For the records, under the Real Sector Facility, the Bank released the sum of N66.99billion to 12 additional projects in manufacturing and agriculture.
"Cumulative disbursements under the Real Sector Support Facility (RSSF) currently stood at N2.10trillion disbursed to 426 projects across the country."
On the theme of this year's fair, "Creating an Export Ready Market through SME Digitalisation," the CBN spokesman said that the apex bank was determined to assist players in the sector to produce goods that meet international standards for export.
He said, "The Bank's management is delighted that your chamber is spearheading conversations on the need to grow the nation's economy through Small and Medium Enterprises (SMEs).
"This also underscores the CBN governor's continued calls on Nigerians to not only support the thriving of the SMEs in the production of commodities in which they have comparative advantage but to produce, add value and export and earn foreign exchange."
He added that the bank's participation was an opportunity to sensitize members of the public on its policies and programmes, especially its strategic interventions for a sustainable economic development in Nigeria.
According to the director, "As part of efforts towards creating export market, particularly for non-oil commodities, driven by SMEs, the Bank, in collaboration with the Bankers' Committee in February, 2022, initiated the RT200 FX Programme aimed at boosting earnings of stable and sustainable inflows of foreign exchange as well as insulating the Nigerian economy from shocks and other challenges arising from foreign exchange shortages.
"Our records show that the initiative has started yielding the expected results as importers and exporters have been taking advantage of the payment of incentives of N65 for every $1 repatriated and sold at the I&E Window to authorized dealer banks for other third-parties' use and N35 for every $1 repatriated by exporter for own use on eligible transactions.
"The bank has continued to support the creation of export ready market, especially those that would add to Nigeria's economic growth and development, through her interventions in different sectors of the economy.
"It is important to emphasize here that we take the issue of export-readiness of businesses seriously, hence we have always encouraged business to embrace our concept of Produce, Add Value and Export (PAVE).
"The PAVE concept aims to make Nigerians consume what they produce, add value to such products and export the surpluses. It is an initiative similar to the export-led industrialization policy of South-East Asia, which changed the economic fortunes of countries such as South Korea, Taiwan, Malaysia and Singapore. PAVE, which is designed to be the key for fast-tracking a bucket of substitutes to crude oil export, encourages backward integration for the local production of items in which we have comparative advantage.
"If it worked for the South-East Asians, it surely can work for us in Nigeria. I, therefore, urge SMEs to ensure that their products and services are export-ready and can compete globally."
In his remarks, the President of the ACCII, Mr. Mustapha Abubakar, said that the fair provided a platform for networking and creating business relationships among companies.
BoT Meets Wike, Determined To Resolve PDP Internal Crisis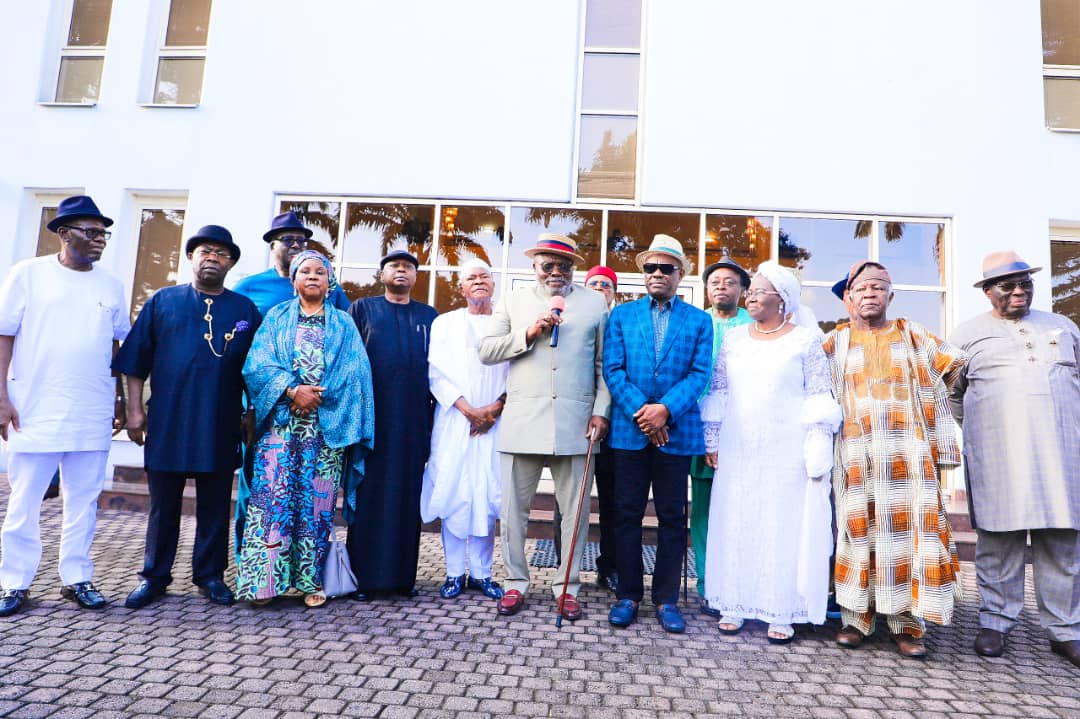 The Acting Chairman of the Board of Trustees (BOT) of the Peoples Democratic Party (PDP), Senator Adolphus Wabara, has said that their effort at resolving the lingering crisis rocking the party was a work in progress.
Wabara made the statement while briefing journalists after a closed-door meeting with the Rivers State Governor, Chief Nyesom Wike, in Government House, Port Harcourt, yesterday.
The meeting, which lasted four hours, had Dr. Ibrahim Idris; Chief Okwesilieze Nwodo; Chief Shuaib Oyedokun; Kabiru Tanimu Turaki (SAN); Dame Esther Uduehi; and Hajiya Zainab Maina; on the BOT delegation.
On the Rivers State governor's delegation were the Rivers State PDP Chairman, Amb Desmond Akawor; Rivers Elders Forum Chairman, Chief Ferdinand Alabraba;Chief of Staff, Government House, Engr Emeka Woke; former deputy speaker of House of Representatives, Rt. Hon. Chibudom Nwuche; Senator Adawari Pepple; Elder Emmanuel Anyanwu; Senator Olaka Nwogu; and Dr. Sam Sam Jaja.
Wabara, who was former President of the Senate, said the meeting afforded them the opportunity to properly understand the concerns of Wike and were better informed about the crisis.
"We've been rubbing minds with His Excellency, the performing governor of Rivers State, Mr. Project. I think the meeting took about four hours.
"We have not concluded. It's always easy to destroy but to make up, to make peace takes some time. But I think we are better informed, we have gotten some information. Every coin has two sides. We have been briefed by His Excellency. We will go back to Abuja to re-digest all that we gathered from His Excellency. We had very frank talks."
Wabara informed that they were taking what they have gathered from the Rivers State governor back to the larger BOT house in Abuja to take a position.
"I'm acting chairman of the Board of Trustees of this party. I do not have the exclusiveness to stand here and tell you what the Board of Trustees will come up with. We have come here, we are going back, we will convene a meeting of the Board of Trustees, brief them and that is when Nigerians will hear where the Board of Trustees stands. Since it is an advisory body, conscience of the party, we will be there to tell the party the truth and nothing but the truth about our findings."
He said, since this was the first meeting of the BOT intervening in the crisis, they were optimistic of attending to the issues as a family.
"But one good thing is that this family remains one. You know, we are still under the umbrella called PDP and by the special grace of God, we will end up very victorious and we will end up in the Villa in May, 2023 with his cooperation and support of other governors; four of them. I think we will make progress, no doubt about it."
Wabara, who described Wike as an inestimable asset to the PDP, pointed out that ahead of the 2023 general election, the governor's infrastructural development in Rivers State was already campaigning for the party.
In his speech, the Rivers State Governor, Chief Nyesom Wike, said what was important to all of them is to ensure that the unity of the party was not endangered.
Wike reiterated that he and his allies were not leaving the party, but are more interested that the contending internal issues be addressed adequately.
"What's important is that the house is united for the war that is coming in front. So, for me, the issues of whether they achieved peace or not today is immaterial. What is material is that PDP is united.
"What is important is to have unity, even if it takes you longer days. I think that is the message he(Wabara) is conveying.
"We have said repeatedly that we are not leaving the party. We have said so. But that does not mean that there are no internal issues that ought to be sorted out. I think what they are here for is to see how they can sort out some internal issues."