ICPC To Investigate Ownership Of Unoccupied Houses In Abuja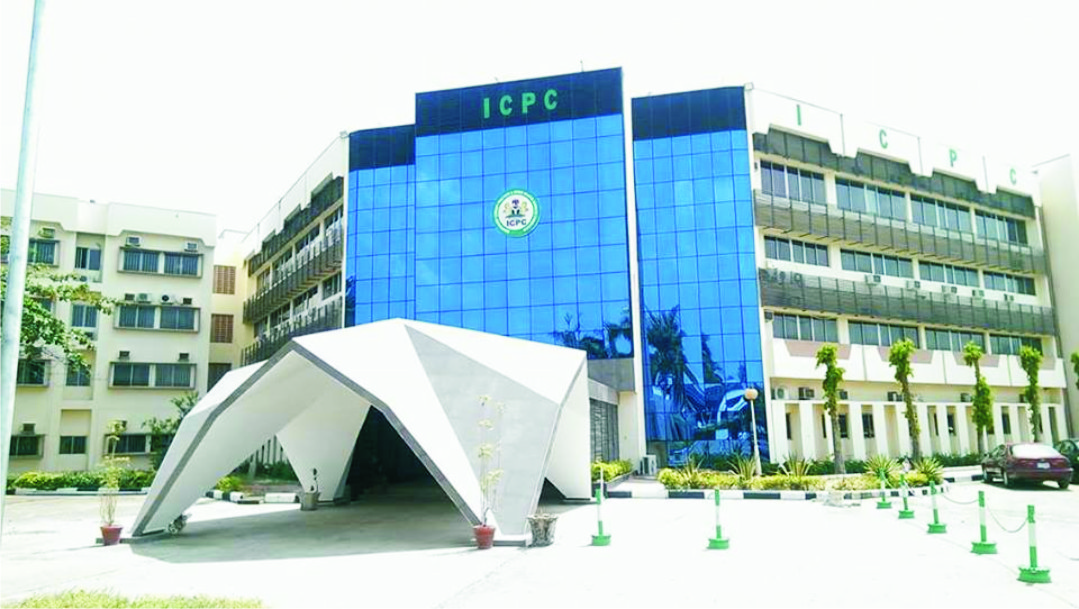 The Independent Corrupt Practices and other related offences Commission (ICPC) will soon commence investigations into the ownership of unoccupied houses in the Federal Capital Territory.
The agency says the move is a result of the increase in the number of expensive and unoccupied houses in the FCT.
According to the Federal Capital Territory Administration, the housing deficit for the nation's capital now hovers around 1.7 and two million.
It also says at least 600 abandoned buildings have been identified by the authorities, with most of them located in Gwarimpa, Wuse, Garki, Maitama, Asokoro and Apo.
The buildings are, however, above the means of most civil servants, resulting in them seeking more affordable accommodation in the outskirts of the city.
Director, FCT Development Control Department, Muktar Galadima, explained that they were making moves to take over the property.
He said if the Federal Executive Council intervenes and they acquire some of these property, it would be a way to solve Nigeria's housing deficit.
Court Orders Tenant To Pay Landlord N11.2m Accrued Rent Arrears
A Life Camp Magistrates' Court sitting in Abuja, last Wednesday has ordered a tenant, Mrs Oyindamola Ogundipe, to pay accumulated rent amounting to N11.2 million to her landlord, Messrs Monguno Engineering Ltd.
Delivering judgment, Senior Magistrate Raphael Egbe, also ordered the defendant to vacate the plaintiff's apartment, which she had been occupying since 2017.
The total amount comprises rent arrears of N6.4 million which accumulated between 2019 ,2020 and 2021, as well as N267,000 monthly payments between August, 2021 and February, 2022 respectively.
The payment also included N267,000 monthly as mense profit, from 1st March, 2022 to date until when the defendant completes the payment and vacates the property.
"Accordingly, the defendant is hereby ordered to immediately vacate House 41, Festus Nwore St.,Karsana, Efab Estate, Abuja.
"The claimant/plaintiff is ordered to recover N6.4 million as arrears of rent the period in question from August, 2021 to February, 2022.
"The defendant is also ordered to pay the plaintiff N267,000 monthly, as mense profit, from 1st March, 2022, until she vacates possession of the premises," Magistrate Egbe held.
The News Agency of Nigeria (NAN) reports that the plaintiff had, through his counsel led the suit on April 30, 2022, praying for the payment of accrued rent arrears of N9, 600,000 from August 2019 to August 2022.
The claimant/plaintiff had also prayed for a court order compelling the defendant to pay a mense profit of 267, 000 monthly from March 2022 until when the quit notice expired and the property's possession delivered.
NAN also reports that throughout the course of the matter, the defendant never appeared in court, nor was she represented by a lawyer.
Real Estate: Experts Advocate Incentives To Drive Growth Potentials
Some stakeholders in the real estate sector have emphasised the need for government to provide incentives to players within the ecosystem.
According to them, this will boost wealth and job creation, therefore leading to economic prosperity.
They spoke at the Nigerian British Chamber of Commerce (NBCC) and the International Real Estate Federation (FIABCI) Real Estate Outlook 2023 on Wednesday in Lagos.
The event has the theme; "Pitching Your Tent Post 2023 Elections".
Dr Biodun Adedipe, Chief Consultant, B. Adedipe Associates Ltd., highlighting the nexus between the real estate sector and the economy, said a 0.79 correlation growth rate existed between the country's Gross Domestic Product (GDP) and the sector.
According to him, a focused government will give proper attention to the property market, availing as many incentives for the entire real estate ecosystem.
"The real estate sector is among the big six sectors that drive economic growth and while the sector has showed strong growth. It's contribution to GDP appears to be trending downwards.
"This means there's room for investments to get the kind of impact we need to improve GDP seeing that real estate is systemic to every modern economy if given the right push.
"The 2030 projections for increasing population pegged at 8.5 billion people means the real estate must be properly positioned to create the value across all strata as its expected to be," he said.
Mrs Jumoke Akinwunmi, Managing Director, Alitheia, said there was need for the execution of affordable housing to bridge the housing deficits in the country.
She, however, said its success was hinged on the partnership between the private and public sectors.
Akinwunmi urged government to provide more levers to make affordable housing a reality.
"There's also the need to create institutions that would serve as middlemen between the government and private sector for easy accessibility and to achieve the success it deserves," she said.
Dr Solomon Aigbavboa, Chief Executive Officer (CEO), Sonedis Logistics, pointed out the opportunities for logistics, particularly warehousing within the real estate ecosystem.
He noted that the warehousing market size, which had an annual growth rate of 11 per cent, would worth 170 million dollars by end of 2023.
He stated that its major drivers included increasing population, rising demands for e-commerce and the demand for refrigerated warehousing.
"For the increasing demands of logistics of agro products, fast moving consumer goods and emerging specialised markets, such as cold chain facilities in pharmaceuticals, there is a greater corresponding amount of returns.
"This means that the logistics arm of real estate is an area for government and private sector to look into and invest in, to send a clear signal to the real estate sector," he said.
Mr Frank Okosun, CEO, Frank Knight Nigeria, said that post 2023 elections and following a transitioning to a new democratic regime, the property market might see a pent up demand.
"Thus, investible long-term capital would seek expression through the market.
"In the office market, vacancy rate is expected to rise slowly, due to downsizings and delayed lease renewal.
"Key areas of interest to watch out for in real estate include students housing, healthcare, warehouse, logistics and Information as well as Communication Technology (ICT)- Data Centres," he said.
In her remarks, Ms Toke Benson-Awoyinka, Special Adviser to Lagos State Governor on Housing, reiterated that the real estate sector remained a focal point of the Governor Babajide Sanwo-Olu's administration.
She said that Lagos would continue to explore data gathering, create policies and regulations to spur investments and address housing deficits within the state.
Benson-Awoyinka, however, sent warnings to real estate players engaging in fraudulent activities and taking advantage of innocent people to desist from such or face the consequences.
"We must sanitise the industry and stop the activities of those that would not allow Lagos to be the real estate capital of the world as it is poised to be.
"At state level, we are seeking partnership with the private sector on training of artisans across the real estate value chain, to take back their jobs that outsiders had hitherto hijacked. This is to reduce the unemployment situation we have and create wealth.
"We also are going to key into the housing data that would be gathered form the forthcoming national population census, so that we are better abreast of the housing situation in the state," she said.(NAN)
Conduct Of Population, Housing Census Fully Digitised For Accuracy – NPC Chairman
The Chairman, National Population Commission (NPC), Alhaji Nasir Isa-Kwarra, has said that the forthcoming national Population and Housing Census would be fully digital to enhance accuracy and timeliness.
The NPC chairman made this known at a reform seminar on 'National Development and the Imperative of 2023 Population and Housing Census', organised by the Bureau of Public Service Reforms (BPSR), on Tuesday in Abuja.
Isa-Kwarra was represented by NPC Director, Data Quality Management, Mrs Adebayo Foluke.
He said data capture, processing and database management would be undertaken using CSPro, an open-source software developed by the US Census Bureau.
"Indeed, for Nigeria census, a bespoke hybrid census App which combines CensusPad and CSPro has been developed indigenously to facilitate collection and integration of rich geospatial and population data.
"Cloud computing systems will be used to handle data transfer during collection and data management and storage, another innovation which will improve efficiency and enhance the safety and security of the data.
"The results will be released and disseminated via both static and digital media or platforms to enable distilling of policy relevant and animated presentations (data visualisations) of user-friendly reports."
He also said there will be identification and mapping of special population "to ensure that everyone is counted during the Population and Housing Census.
"It is usually important to identify special populations that are hard to reach or hard to count because of their profession, location or other characteristics."
Isa-Kwarra assured that the identification and mapping of special populations in all local government areas would be done before the main census.
The chairman also said the Commission had launched a portal where Nigerians will be recruited to participate in the exercise.
"The commission has completed the Training of the Trainers (TOT) for the 2023 Population and Housing Census and stepped the training down to States and LGA level.
"The Commission in collaboration with other national stakeholders has finalised and commenced the presentation to the grassroots the final list of the localities, chiefly the Local Government Chairmen.
"Training of facilitators/enumerators is in the final phase of preparation for the 2023 Population and Housing Census", he added.
He assured that the data generated from the 2023 Census would greatly assist in governance, the socio- economic planning and development of the country.
Isa-Kwarra said the Commission was irrevocably committed to positively rewrite the history of census in Nigeria.
"IDPs and other special camps and people living on the streets will all be captured; we are also collaborating with INEC, NIMC and other relevant offices for a successful exercise.
"We will deliver to this great nation accurate, reliable and acceptable census that will be purposefully relevant in the drive towards sustainable national development.
"The Commission is confident that the prospect for an accurate and reliable census appears brighter than ever," he said.
The NPC chairman appealed to Nigerians to support the commission to give the country reliable demographic data through the forthcoming 2023 census.
Earlier, the Director-General, BPSR, Mr Dasuki Arabi said
the 2023 population and housing census would lay a sustainable basis for a planned and prosperous Nigeria.
He said that the exercise would provide accurate population size, revenue estimates, economic needs of the future, determine standard of living and sustainable economic policies.
"It also helps in knowing the number of immigrants, distribution of resources, provision of social amenities and investment decisions and allocation of parliamentary seats.
"Census details could provide the needed control data for validating information provided by persons that registered as new potential voters."
Arabi added that the census would help update records on existing registered voters and provide information on those who have attained the age of franchise or even died.(NAN)