AGPMPN, AHAPN Want Health Reform, Industrial Harmony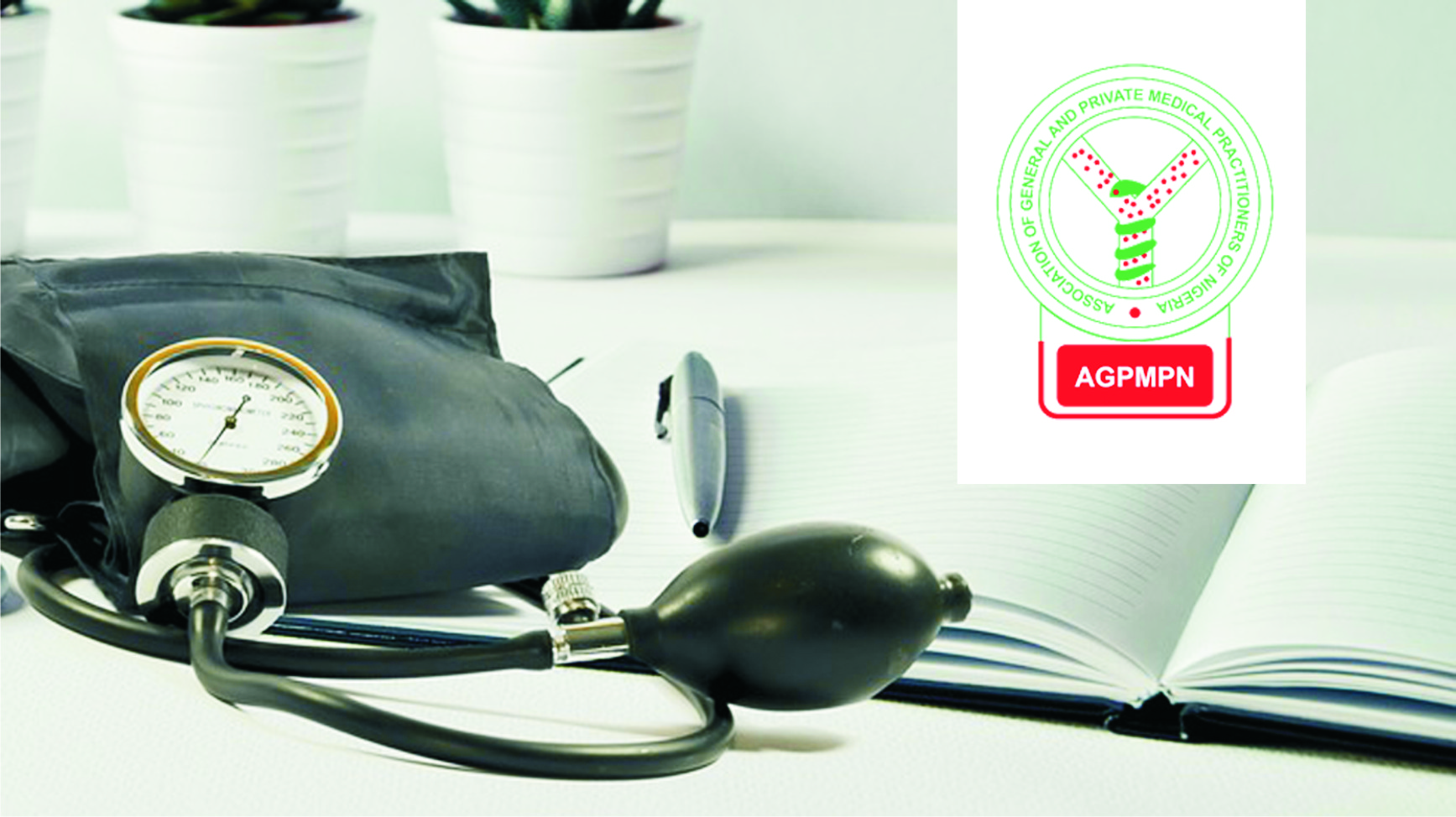 The Association of General and Private Medical Practitioners of Nigeria and the Association of Hospital and Administrative Pharmacists of Nigeria have called for a health reform and industrial harmony.
The Chairman of the Lagos State Chapter of AGPMPN, Dr Tunji Akintade, in an interview with newsmen, said a reform of the health sector in Lagos State would address the challeges facing the state health insurance scheme.
"We got a letter in November from the Lagos State Government, which said they wanted to review the Lagos State Health Law. I believe this is long overdue. There is a need for health reform in the state and we commend the government for thinking in this direction.
"The content of the reform must come up with solutions that will address current issues relating to the state health insurance. The costing is abysmally low. We cannot price the health of the public service and the private sector together. The private sector has taxes and overhead costs to settle, while government cannot pay tax to itself," he said.
Akintade also urged state government to make available a health bank to furnish and service health facilities in the state.
"Quality health delivery comes with a price. There must also be clarity and transparency in the system. We do not have a real system in the health sector and that is one of the problems of the health insurance scheme," he added.
The National Chairman, AHAPN, Dr Kingsley Amibor, in a statement issued on Tuesday, called for industrial harmony in the health sector.
"We are collaborating with our parent body, the Pharmaceutical Society of Nigeria, regulatory agencies like the Pharmacists Council of Nigeria, the National Agency for Food and Drug Administration and Control, as well as sister associations, such as the Nigerian Association of Pharmacists and Pharmaceutical Scientists in the Americas, the Association of Community Pharmacists of Nigeria, the Nigerian Association of Industrial Pharmacists, the Nigerian Association of Pharmacists in Academia and several others to achieve our corporate goals.
"We are not at loggerheads with the government. We are ready to partner with any and all groups, including the media, that will assist us to achieve our goals.
"Based on the need to maintain transparency and integrity at all times, we did assure our members of an open door policy with accountability as our watchword.
"We have definitely made progress with our eight-point agenda. We are also working hard and fast towards the institutionalisation of pharmaceutical care in our hospitals. Our specialisation agenda is on course and our public enlightenment campaigns are equally on course," Amibor said.
He added that the association's efforts at integrating its members under one umbrella were also yielding positive results.
Dental Association, Oyo Govt. Task Nigerians On Preventing Oral Diseases
Nigerian Dental Association (NDA) has urged Nigerians to take care of their oral health so as to reduce the burden of oral diseases.
NDA Chairman, Oyo State chapter, Dr Fechi Nkwocha, stated this at an event organised at St. Michael's Primary School, Yemetu, Ibadan on Monday to commemorate the 2023 World Oral Health Day.
The News Agency of Nigeria (NAN) reports that the event was organised in collaboration with Oyo State Ministry of Health.
NAN also reports that the theme of this year's World Oral Health Day is "Be proud of your mouth for a lifetime of smile."
According to Nkwocha, the theme focuses on the importance of oral health at all stages of life.
"The standard of the World Dental Federation (FDI) is that children should possess 20 baby teeth (milk teeth) to be considered healthy, while healthy adults should have a total of 32 permanent teeth and zero tooth decay.
"Seniors must have a total of 20 natural teeth at the end of their lives to be considered healthy.
"To achieve this feat of optimal oral health for all, all hands must be on deck.
"Individuals, parents, teachers, caregivers, health care providers, policy makers, government and non-governmental organisations must collaborate to produce a healthy and productive population," she said.
Nkwocha said that the burden of oral diseases, such as gum disease (gingivitis, bleeding gums), dental caries (tooth decay) and periodontitis had been high in Nigeria, leading to loss of teeth.
According to her, this is due to poor awareness of good oral health practices and the wrong perception of oral disease as having no serious consequence on general health.
"We want to remind our citizens that oral diseases have been known to cause severe disability and death.
"Oral diseases have been implicated in heart diseases, poor insulin and glucose control in patients with diabetes, low birth weight in pregnant women, to mention but a few.
"Treatment of advanced dental diseases are costly and time-consuming but thankfully, many of these oral diseases are preventable and easily treated in early stages with good oral health practices," she said.
The NDA chairman decried limited access to oral health care facilities and services to Nigerians.
"With an estimated population of about 218 million as at 2022, Nigeria has an estimated dentist-to-population ratio of 1:54000, but worse in rural areas.
"This is a far cry from the recommended ratio of one dentist to 5,000 people, hence another reason for the poor oral health profile," she said.
In his address, Oyo State Commissioner for Health, Dr Bode Ladipo, said that the celebration was an opportunity to create awareness on the importance of oral health.
Ladipo, who was represented by the Permanent Secretary in the ministry, Dr Olusoji Adeyanju, said that it was aimed at letting the public know that most oral health conditions were largely preventable and could be treated in their early stages without the associated morbidities.
"The WHO Global Oral Health Status Report (2022) estimated that oral diseases affect close to 3.5 billion people worldwide, with three out of four people affected in middle-income countries.
"This has made oral health a focus in the free health mission carried out across the 33 local government areas of the state on quarterly basis by the present administration''.
"Free services are provided during this medical outreach and members of the community should take advantage of this quarterly activity," he said.
Representative of the pupils of St. Michael's Primary School and IMG Primary School, Taiwo Salami, appreciated kind gestures of the organisers of the free oral health programme.
Down SYNDROME -5000 Born Daily-UN
The United Nations has revealed that each year around five thousand children are born with Down Syndrome.
Every year World Down Syndrome Day is observed on March 21. The United Nation General Assembly declared March 21 World Down Syndrome Day in December 2011 and it began observing the day from 2012 onwards.
The 21st day of the third month has been selected as the designated date because the syndrome occurs due to the triplication of the 21st chromosome.
This year's theme for World Down Syndrome Day 2023 is 'With Us, Not For Us.' The motive of this theme according to the UN is to ditch the old charity model and adopt a more human rights-based approach.
This theme it further explained encourages people to advocate for equality, as t seeks to view people with disabilities as having the right to be treated fairly, instead of viewing them as objects of charity, pity, and someone who needs to constantly rely on others for support.
Due to their condition, most of them may often face challenges in everyday life. This year's theme urges people to change. Those with Down Syndrome must have the freedom to make their own choices and those supporting them must do things 'with' them, not 'for' them.
Down Syndrome is a genetic condition caused when anyone is born with an extra chromosome.  People with Down Syndrome have some common features like small ears, a flat nose, eyes slanted up at the outer corner, protruding tongue, short neck, small hands and feet.
So far, Down Syndrome has no cure and is a lifelong condition. Nevertheless, there are treatments in place which, if received at the right time can help individuals live a meaningful life.
Those with Down Syndrome go through multiple emotional and physical challenges. Our society even today finds it difficult to accept them and even treat them differently. Every year, World Down Syndrome Day is observed on March 21 to raise awareness about the condition.
The life of those with Down Syndrome has not been easy. Besides hampered physical and mental development, the kind of ill-treatment and discrimination they are subjected to just worsens life for them. They are often face challenges while accessing basic rights like education, quality health services or the right to earn.
23 Rivers Indigenes Benefit From Free Eye Surgery
Over 23 persons have benefitted from a free eye Surgery organised by a non-governmental organisation, Steve Sandie foundation.
The beneficiaries were selected from the 23 Local Government Areas of Rivers State.
Sources however informed The Tide during the event that the surgery was bankrolled by a Rivers born philanthropist and politician who does not want his name mentioned.
Speaking at the programme, President, Steve Sandie Foundation, Mrs. Joyce Emmanuel said the programme was to help some indigent members of the society to solve their eyes problem.
She said beneficiaries were selected from the 23 local government areas of the state
Emmanuel said some of the critical cases will be referred while surgery will be performed on those that can be handled by the organisation at the centre.
She commended the donor for his concern on the plight of the less privileged.
According to her, the donor who does not want his name mentioned was so pathetic about giving sights to people.
Emmanuel said that the patients will be diagnosed and treated while serious cases will be referred for treatment at a higher health institutions
She said the organisation which was registered since 2008 has been involved in sensitising women on the values of caesarian operations.
Emmanuel said the group having discovered the need for caesarian section in some delivery cases has been talking to rural women on the need for them to go for it when necessary.
She however said most women who do not go for caesarian operations during delivery are doing so out of ignorance, as it is safe and cost effective.
Some of the beneficiaries of the free eye surgery including Obari Nwafor from Eleme thanked the group and the donor for the opportunity, stressing that the problem had taken him across to Calabar, Cross River State.
By: John Bibor