Nsirim Reads Riot Act, Seeks Discipline, Creativity From Media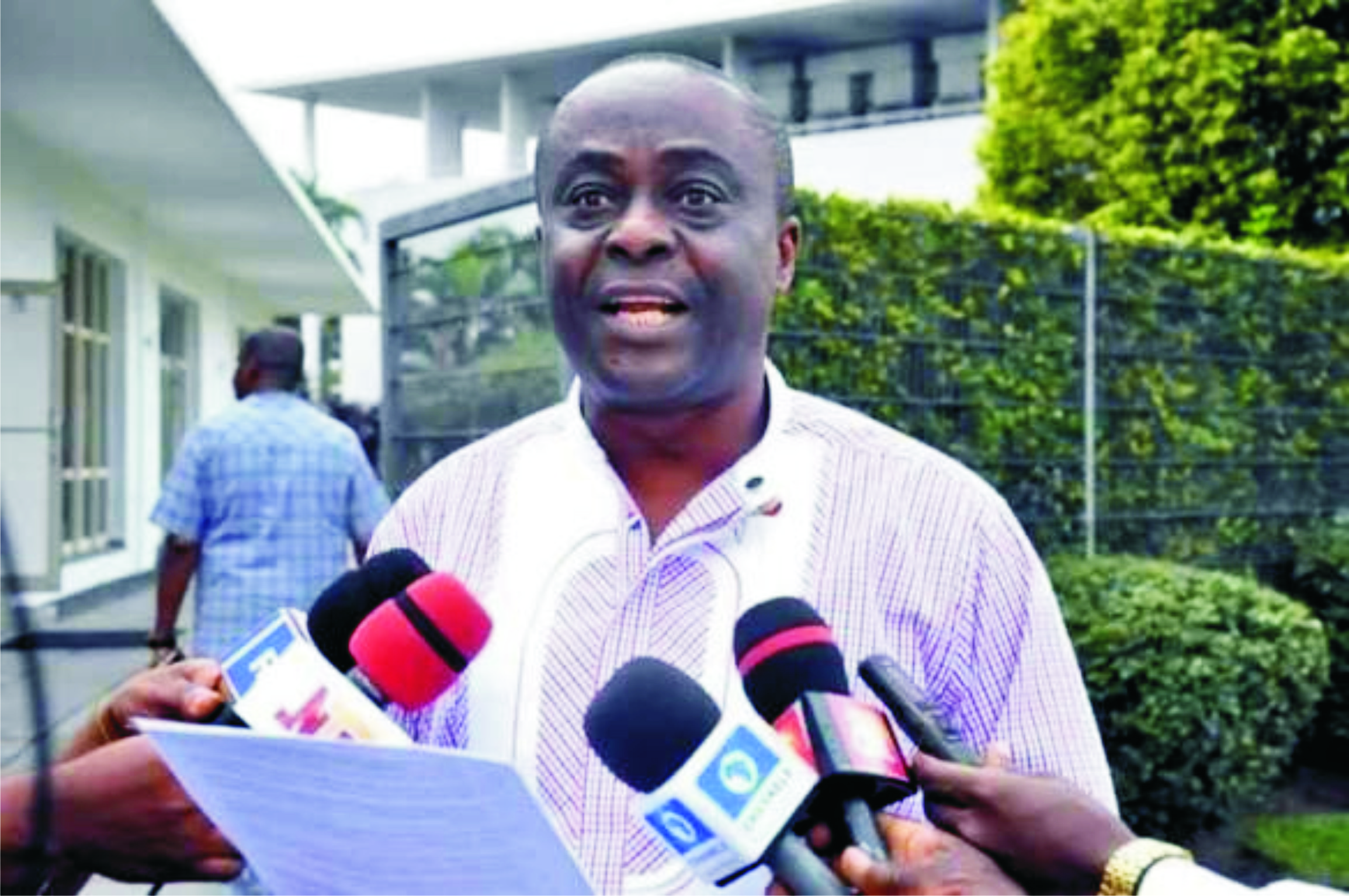 The Rivers State Commissioner for Information and Communications, Pastor Paulinus Nsirim has read the riot act to state-owned media houses, noting that discipline and creativity must be entrenched to contain competition and boost productivity.
Nsirim stated this while addressing the management and staff of the Rivers State Television (RSTV), Elelenwo in Obio/Akpor Local Government Area, yesterday, to begin his familiarization tour of parastatals under his ministry.
While commending the General Manager of RSTV, Mrs. Dafini Gogo-Abbey, management and staff for their efforts in publicizing government policies and programmes, he said more still needs to be done especially in the present circumstance.
He said, "I am convince that as Commissioner for Information we have the right professionals in the various departments of this organization who have the requisite training and experience to deliver on assignments. My job is to make you re-orientate yourselves, wake up every one that is sleeping and to say to us that we need to roll up our sleeves for more work.
"We are privileged at this time in the history of Rivers State that we have a Governor who is passionate to make Rivers State the destination of Choice. His Excellency in rebuilding infrastructure, paying attention to education, healthcare delivery, agriculture, manpower development is desirous to make Rivers State the destination of choice.
"And he is putting everything into ensuring that the NEW Rivers Vision Blueprint he enunciated when he took the oath of is four and half years ago is implemented to the letter. We have a Governor who does not speak from both sides of the mouth. What he says he will do, he will do.
"He has shown Rivers people that his second tenure will be like a first tenure. His Excellency wants Rivers State to be a pride of all of us and he has demonstrated that with his style of governance. Your role is to use Rivers State Television to key into that development agenda.
"To key into that development agenda, you must be professional, you must be dedicated, you need to do a lot of re-orientation and personal development. If we do that collectively, we will be making a mark.
"And I am proud to say that when we celebrated 100 days in office of the Governor this second tenure, we were one State of the federation that had projects to be commissioned and we did that for three weeks. His Excellency was on the road commissioning people oriented projects.
"With a man that has that kind of vision, those of us in the media parastatals have a critical role to play. Now that the 2020 Budget has been announced, what are you going to do as a media house to ensure that the people for whom the budget is meant for get what they are supposed to get?
The Commissioner said he expects that the media ought to do a sectoral analysis of the budget to help sell the programmes and policies of the incumbent administration which underscores the need to be proactive.
"We are in a new dawn that calls for creativity and innovation, "he stated, adding that workers welfare will be given priority but urged them to show that there professional in RSTV. We will not tolerate indiscipline. I had to hold a meeting with the management staff before this general meeting and I have empowered them.
"I have empowered the management to utilize disciplinary measures to ensure that those who think that this is a place where you can come and do anything you like, you earn salary and go stops. If you a member of staff here and you are part of those who are indiscipline, those who are not dedicated to their duties, then you are going to be in trouble because I have told the management to draw up an appraisal system for this organization.
"Because it a public communication outfit does not mean that we won't make profit. It doesn't mean that we can't shine like other Television houses. The Television house is a platform for creativity. If any staff here (Rivers State Television) is creative, you will be sought after. The media house is a place you can stir up your potential and distinguish yourself if you are creative.
"The times now calls for personal development, saying he would like to see more creativity and healthy competition. Television is glamour right from the dressing of news casters to diction. You need to understand that this promotion that His Excellency gave to me is our collective promotion. I can't thank him enough.
"If you understand that this is the first time in our Ministry where somebody will rise from the ranks, get to be Permanent Secretary and now Commissioner. You will understand that there is a reason for this appointment. And because it is so we can't afford to let His Excellency down. We all need to redouble our efforts.
So I am going to demand from RSTV better programming, better content and I am going to demand from the news casters to dress with class. I am demanding professional competence from Rivers State Television," noting that he expects to see changes immediately and urged them to show commitment and dedication with the little that is available to them.
"I have found out in my working career that what makes people stand out is when they are able to manage the little they have and show that they have potentials and then people will recognize them
"We must be proactive as media houses, the platform you have accommodates lots of creativity and hard work. The media house is a place you can stir up your potential and be creative. I want to see competition among those in programmes and other core areas and we will be ready to partner with the management of the station to honour those that are creative," he added.
He explained that the promotion given him by His Excellency is a collective promotion urging everyone to roll up their sleeves for more work that would engender success in the Governor Wike led administration.
Dennis Naku & Susan Serekara-Nwikhana
CAS Lauds Troops For Exceptional Performance In South-East Operation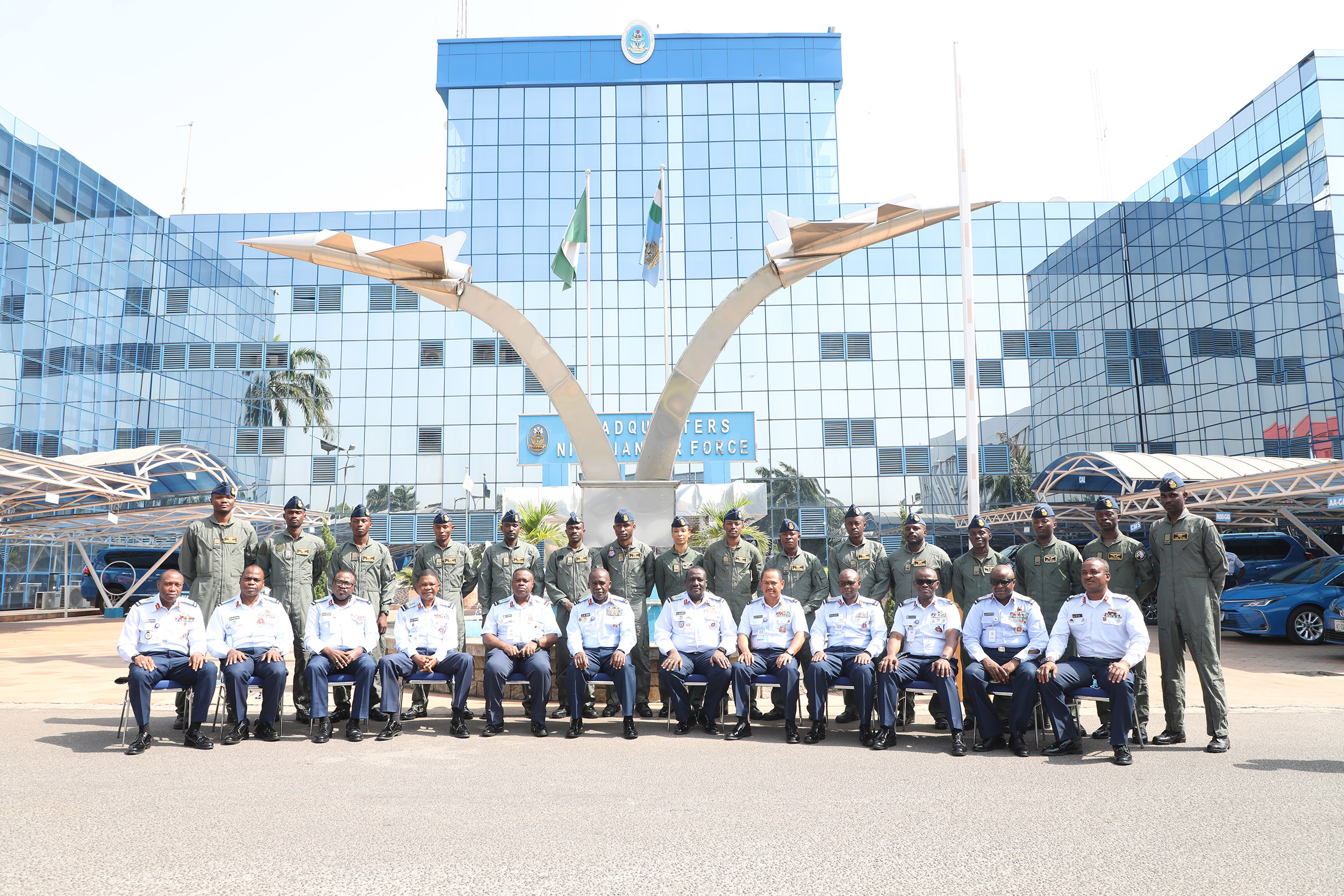 Chief of Air Staff (CAS), Air Marshal Hassan Abubakar, has lauded Nigerian Air Force (NAF) troops for exceptional performance in ongoing Joint Task Force in the South-East code-named "Operation Udo Ka II".
Abubakar said this yesterday in Enugu during his maiden visit and tour of operational and training assets and facilities within NAF Ground Training Command (GTC), Enugu.
He noted that NAF troops had done exceptionally well and recorded series of success in the joint operation meant to keep the South-East safe and secured for all.
The CAS noted that the GTC Command was highly important to NAF as it housed the ground component (non technical component) as well as a unit of air component necessary to ensure the attainment of the mandate of NAF.
He said: "Today, we are in Enugu, which is the host of the GTC Command in our maiden visit and we are here to interact with the NAF personnel, see the facilities and infrastructure on ground.
"We are also here to encourage the personnel to continue to do the good job they had been doing before now.
"The GTC Command and the Air Training Command are key to all of our activities in NAF and the two commands ensure we have the adequate and skilled manpower for all our activities and operations.
"I am also here to strengthen our activities within Operation Udo Ka II, which Enugu is the headquarters, and see how we can achieve greater successes more than what we are having now and ensure that South-East is totally secured."
He disclosed that 750 personnel were currently undergoing training and would be graduating between December 2023 and January, 2024.
"These training are important to us in terms of our operation; and the current number is very significant amount of manpower to be injected into our operations and other activities in the country," he said.
On the inspection in the new GTC Command Headquarters, new 553 Base Services Group (BSG) Headquarters and BSG Annex; Abubakar said that he was quite satisfied and impressed with the pace, level and quality of work done already.
"I have taken out time to inspect the projects and asked questions about the projects and I tell you that I am satisfied with what are on ground and all our assets and facilities are well maintained and protected," he said.
The NAF boss commended NAF officers, airmen and airwomen in GTC Command for "doing a good job and keeping the flag flying high" as well as extolled their sacrifices and commitment to duties as well.
"I am very happy for their performance. We at the NAF headquarters, we are doing all we can to make sure they have all the necessary support and equipment as well as welfare and accommodation to carry out their jobs effectively," he said.
He assured NAF personnel of doing more by providing all necessary infrastructures to ensure the maximum working of the GTC Command.
The CAS also inaugurated a renovated airmen's club and new Mrs Rakiya Abubakar Children's Park as well as inspected the water treatment and reticulation system and the hospital within NAF Base, Abakpa in Enugu.
UNIBADAN Lecturer Wins Best Thesis Dollar Prize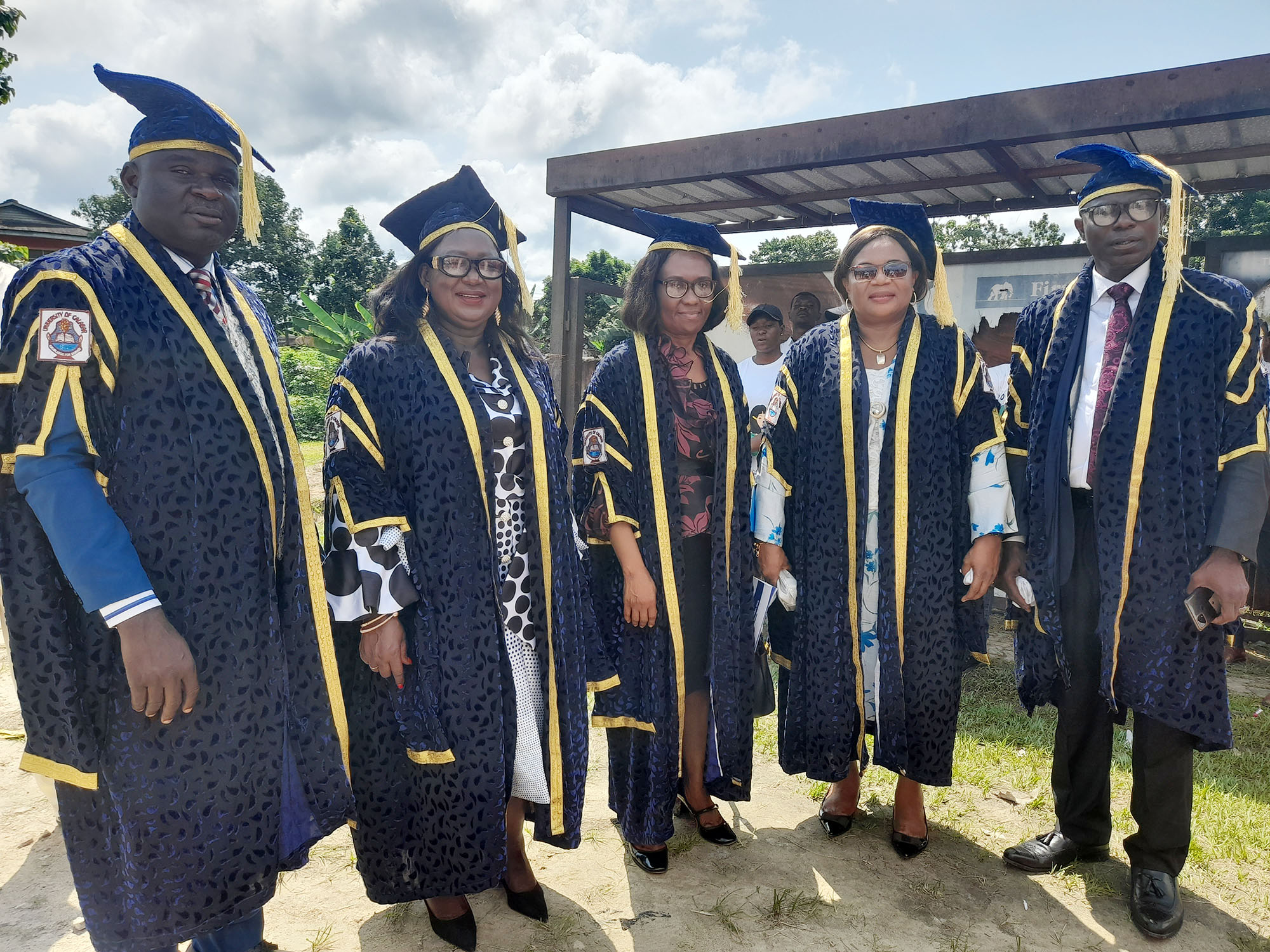 The Institute of African and Diaspora Studies (IADS), University of Lagos, has announced Dr Muhammad Ribadu as winner of this year's Rahamon Bello Best Ph.D thesis in African Studies award.
The Director of the institute, Prof. Muyiwa Falaiye, made the announcement in a statement issued to newsmen yesterday in Lagos.
Ribadu, of the University of Ibadan, will be rewarded with a total of 1000 dollars, a plaque and a certificate.
Falaiye said a total of 18 entries for the 4th edition of competition were received from various universities in Nigeria, Kenya and South Africa
He gave the title of the winning thesis as: The Social Context of Gentrification in Lagos State; Ph.D (Jan. 2023) Department of Sociology, University of Ibadan.
"The first runner up for this competition was Oluwaseyi Popogbe, currently a lecturer at the Department of Economics, Crawford University in Ogun.
"The title of his thesis is: Social Exclusion and Poverty in Selected Coastal Slum Areas in Lagos State; Ph.D (Dec. 2022) Department of Economics University of Lagos.
"The second runner up position went to Dr Charles Akwen, currently a lecturer at the Department of English, University of Lagos.
"Akwen's thesis is titled: Notions of Identity in the Literary Creativity of Odia Ofeimun and Yang Mu; Ph.D (Dec. 2022) English Literature, University of Lagos," the director stated.
He said that both the first and second runners up would be awarded plaques and certificates in recognition of their contributions and hard work.
Falaiye noted that the competition was in honour of Prof. Rahamon Bello, who was the 10th Vice Chancellor of the university, at the time the institute was inaugurated.
The prize money is usually donated every year for the award by friends of Prof. Bello.
Falaiye said that Dec, 6, had been fixed for the presentation of the awards.
The Tide source reports that the award was first presented in 2020.
States, LGs Lack Infrastructure To Manage Ecological Fund, Shun Queries – Perm Sec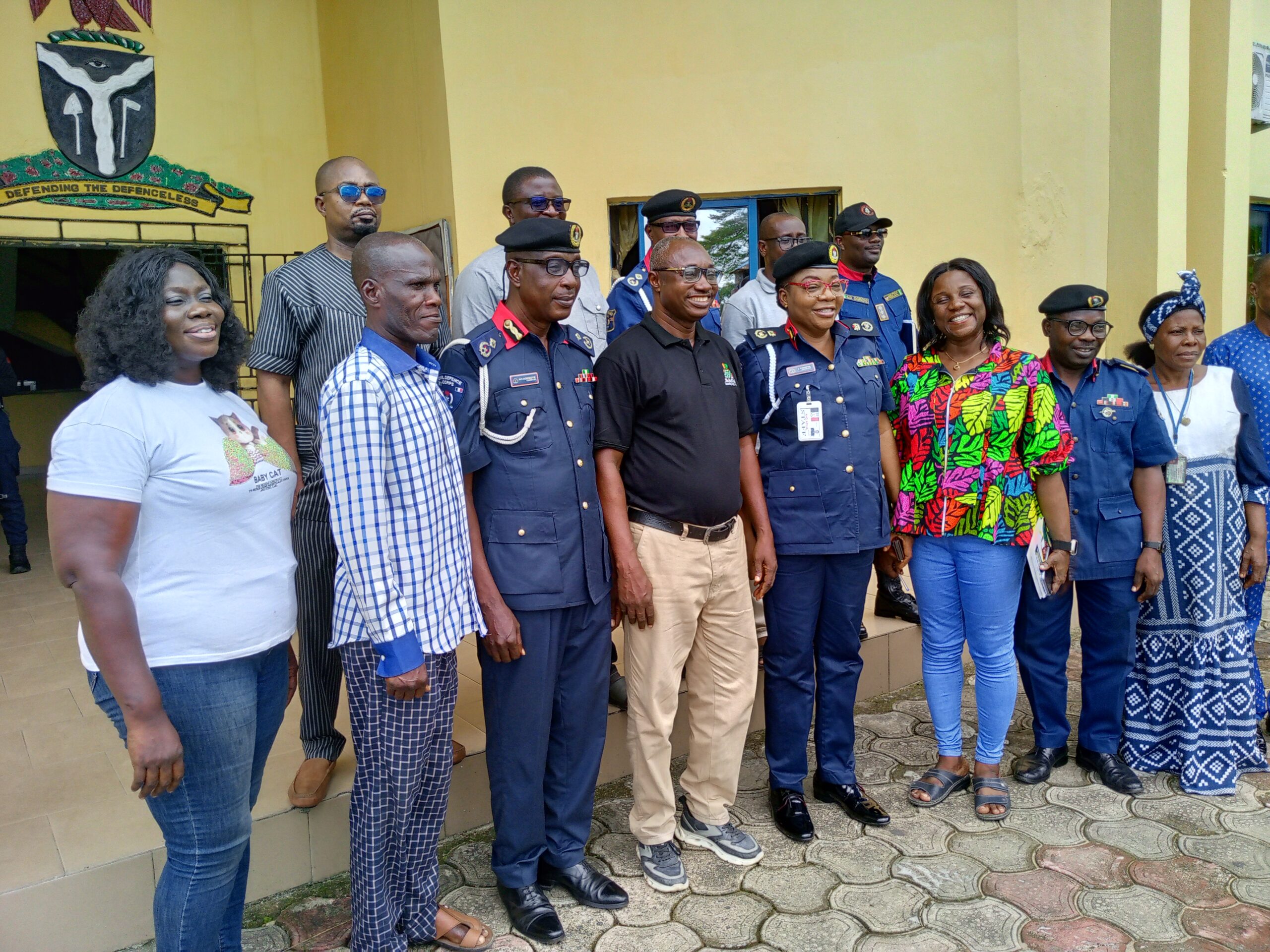 The 36 states of the federation and the 774 local government councils have no structure in place to manage Ecological Fund.
The declaration was made in Abuja, yesterday, by the Permanent Secretary, Ecological Project Office, Malam Shehu Ibrahim.
Ibrahim made the declaration at an interactive session with the House Representatives Committee on Ecological Fund.
He said since states and local governments began to share the fund with the Federal Government they had not been able to put structures in place to manage their share.
The Ecological Fund is an intervention fund by the Federal Government to address the multifarious ecological challenges in various communities in the country.
Ibrahim told the house committee that the sharing of the fund among the three tiers of government followed a court decision.
He said governors and local council chairmen never welcomed queries about how they deployed the ecological funds.
"It is a `no-go' area,'' he quipped.
"They don't want to see officials of the Ecological Project Office near them; so we cannot ask them how they spend the money,'' he added.
Ibrahim said also that all motions by the National Assembly regarding intervention on ecological project matters had been treated.
"The Ecological Project Office acts expeditiously on documents sent to it to solve problems; it looks at some of the gaps within the motion and tries to fill the gaps, and we have had more than five of such motions.
" The Ecological Project Office does not handle funds; it only appraises projects and makes recommendations to the president,'' he said.
The permanent secretary explained that it is the Ministry of Finance that manages the fund and the projects.
He stressed that it was a misconception that the Ecological Project Office is in charge of funds and at liberty to decide on where projects would be sited with the money in its coffers.
He said whenever there were interventions; the Ecological Project Office informed affected communities and went with the contractor to hand over the projects to the community.
This is to enable the community to take ownership of the intervention and communicate their observations to the project office.
Responding, Rep. Sani Jaji (APC-Kaura Namoda/ Birnin Magaji), chairman of the committee, said there should always be stakeholders engagement before embarking on ecological fund intervention projects.
He noted that the projects were stakeholders' projects and failure to include the stakeholders would always lead to security breach.
"So many things happened with UNICEF's polio vaccine rejection; but when it included stakeholders, people began to accept the vaccine.
"It is critical to involve stakeholders and ensure equity. Security cannot be the reason why you won't execute projects in certain parts of the country.
"The perception about your office is that there is money out there; so you need to change that perception and let people know that you have limitations about the execution of projects,'' he said.
Jaji challenged the Ecological Fund Project Office to provide the needed advice to the president to enable him to take the correct steps.