Agency Commissions Solar Plant In A' Ibom
The Rural Electrification Agency (REA), has commissioned a 100KW solar hybrid mini grid power plant constructed and operated by GVE, Nigeria's mini-grid developer, in Akpabom Community, Onna local government area.
The project was co-financed by the Rural Electrification Fund (REF), impact investor All On, and the Akwa Ibom state government.
Mrs. Damilola Ogunbiyi, the REA Managing Director/CEO, emphasised the Federal Government's commitment to meeting its developmental goals by providing electricity access for all.
She stated that "as an agency, we are responsible for powering unserved and underserved communities, therefore, it is fulfilling every time homes, businesses, schools and medical centres are connected to sustainable solar power. Almost immediately, we are able to witness rural communities being transformed with clean energy through the jobs that are created during construction, to their micro and small businesses scaling to larger capacity thanks to reliable electricity."
Dr. Wiebe Boer, the CEO of All On, a Shell funded off grid energy impact investment company, commented, "As a private investor, we are pleased to partner with the REA and the Akwa Ibom state government to finance GVE to construct and operate this commercial minigrid for the Akpabom community. These kinds of public and private sector collaborations make projects like this bankable and are the best way to close the energy access gap in Nigeria at scale."
His Royal Highness Obong Barr. Samuel Johnson Efik, the Head of Oniong Clan in Akpabom, expressed gratitude to the Federal Government and the private sector developer and investor for providing electricity to their small community.
"Our businesses are now fully operational; especially at night. Our fishermen are able to preserve their fish and businesses, in general, are growing. Today is indeed the beginning of better things to come for Akpabom."
According to GVE Projects Limited Chief Executive Officer Ifeanyi Orajaka, "It is a thing of pride that GVE, an indigenous Nigerian firm, can be a part of developing Nigeria's rural areas and growing the evolving off grid energy sector in the country. We are very grateful to the REF, our private investors All On and the European Union Electrification Finance Initiative (ElectriFI) for co-investing in our company and the Akwa Ibom state Government for co-funding and providing tremendous support towards the success of the project through the state Ministry of Science and Technology"
The installed Akpabom mini grid, comprising a total of 306 solar panels and a distribution network cable of 5.5KM, will adequately energize the community..
Police Nab Three Cultists In Delta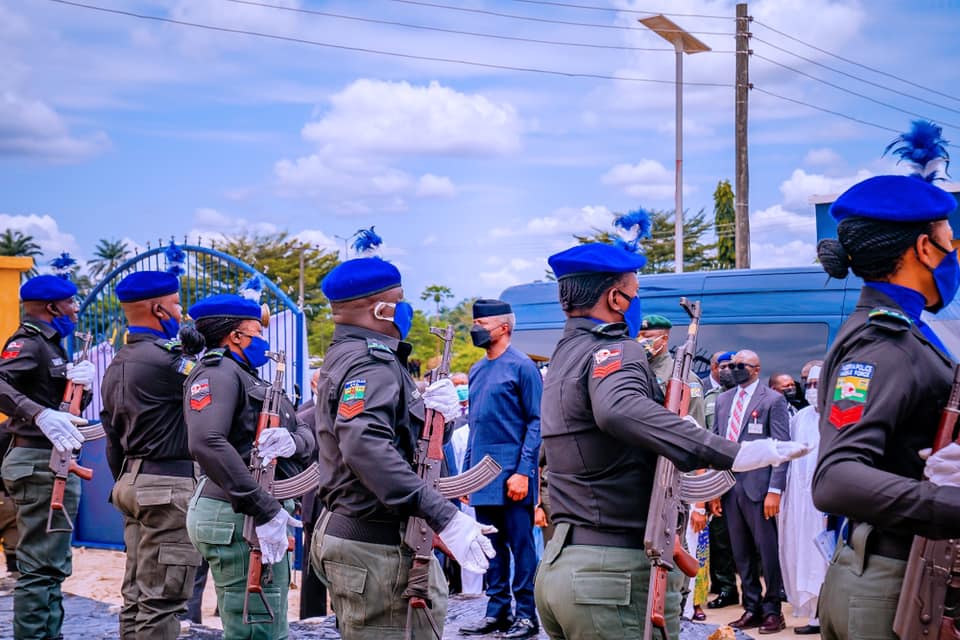 The Police Command in Delta State says it has arrested three suspected cultists and armed robbers in Warri and also recovered ammunition from them.
Spokesman of the State's Command, DSP Bright Edafe, who disclosed this in Warri, said the suspects are: Chukwuma Owoh, Ediri Ogendengbe, and Alfred Kess.
He said the trio were arrested on August 5 by the Police operatives attached to the Quick Response Squad (QRS) of the Command.
The spokesman explained that the operatives were on a stop and search duty in the Pessu neighborhood, Warri South Local Government Area, when they intercepted the hoodlums in a tricycle.
"Upon search of the occupants, one locally made cut-to-size gun and four live cartridges were recovered from them.
"The three suspects were immediately arrested. One of the suspects, Owoh, confessed that he bought the gun from one Haruna in Hausa market in Warri.
"That he was on his way to Pessu in search of some Aiye confraternity cult members that attacked his younger sister," he said.
He said that the suspects were currently in police custody, adding that investigation was ongoing.
Edafe said that Mr Ari Ali, Commissioner of Police in Delta State, has urged officers and men of the Command to sustain the tempo and be polite and civil to members of the public while on duty.
"Incivility to members of the public will not be tolerated under my watch," Ali said.
NCDMB, SWS Partner To Empower Teenage Mothers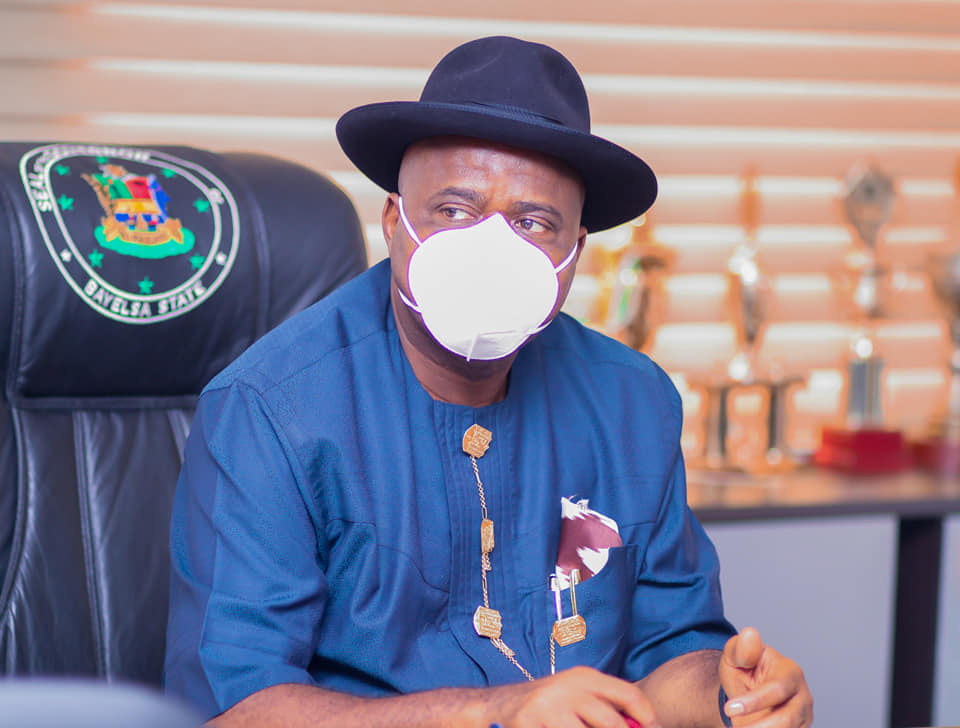 The Nigerian Content Development and Monitoring Board (NCDMB) is collaborating with a gender advocacy group, StandUp for Women Society (SWS), to bring succour to teenage mothers in Bayelsa State.
The Tide's source reports that 20 teenage mothers who dropped out of schools in Bayelsa have been re-enrolled for education and vocational skills acquisition training programmes.
The NCDMB-funded initiative, implemented by SWS, is in conjunction with the National Youth Service Corps (NYSC) Legal Aid Community Development Service group.
Deputy Manager, Capacity Building, NCDMB, Mr. Timbiri Augustine, said the teenagers, selected from rural communities within Yenagoa Local Government Area, would undergo training in fashion design, catering, facial make-up, and hairdressing for three months at the Bayelsa Institute of Tourism and Hospitality, Yenagoa.
He disclosed this while speaking during the inauguration, on Wednesday, at the Institute.
According to him, the Board attached so much importance to training and human capital development, hence the support for the training.
Augustine, who commended the stakeholders for initiating the training, stressed its importance to the development of young women, adding that this was the first time the category of persons would be captured by the Board for skills acquisition training.
"We have noted that employment is limited, but there is the entrepreneurship window that is open for all of us; there are only two ways to generate income: either as a service provider or producer or both.
"This trainings will expose you to skills to become a service provider and a producer.
"We expect maximum commitment, you have a role to play; we are playing our own role, the trainers are expected to play their own role, and you are also expected to play your own role and remain committed and align with our expectations", he charged them.
He thanked the stakeholders involved in the training, saying that NCDMB knew the importance of partnership and collaboration as a key priority.
The Rector, Institute of Tourism and Hospitality, Prof. Apuega Arikawie, commended the NCDMB for utilising the facilities offered by the Institute for its different trainings and financing different programmes in the Niger Delta and country at large.
He said the NCDMB thought it wise to sponsor the programme to empower teenage girls to take care of their children and make them entrepreneurs, reduce criminality, poverty and other anti social vices bedeviling the Niger Delta.
In her speech, the Chairperson of SWS, Bayelsa Chapter, Ms Eunice Nnachi, said the training programme aims to achieve social integration and give hope to teenage mothers who found themselves in the role of parenting at a tender age.
Nnachi explained that the trainees would be given stipends and starter packs to enable them to become self-reliant.
She noted that more than 100 teenage mothers had been captured and would undergo the skills acquisition training to be carried out in different phases.
According to her, arrangements have been put in place to ensure that the programme was well monitored and supervised for optimal impact on the beneficiaries.
Joint Patrol Team Impounds 51 Vehicles Over Number Plate Offences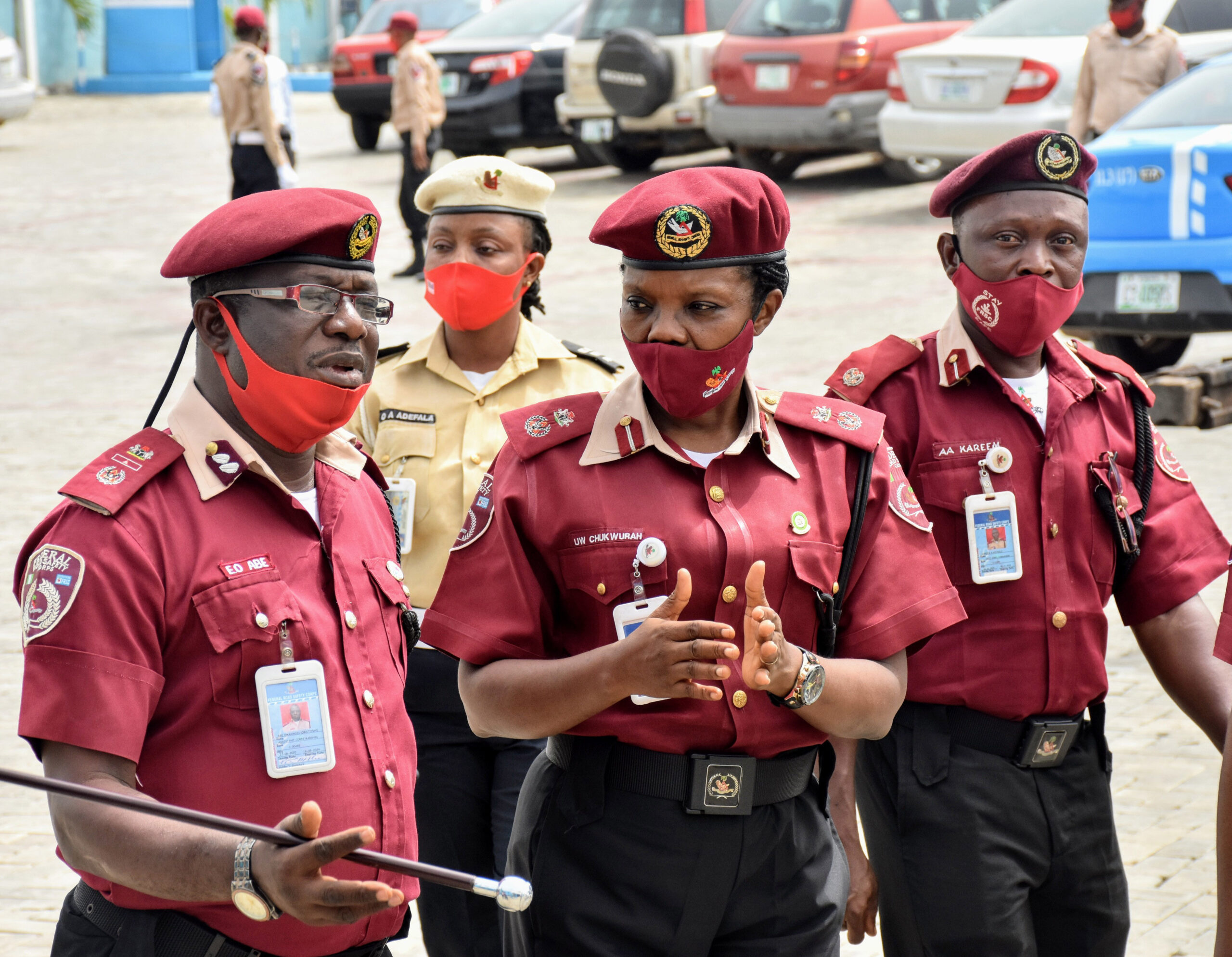 A joint patrol of the Federal Road Safety Corps (FRSC), Nigeria Security and Civil Defence Corps (NSCDC), and Nigeria Police Force have impounded 51 vehicles and 40 bikes in Cross River State for number plate offences.
Cross River State Sector Commander of the FRSC, Mr Maikano Hassan, said in an interview with The Tide's source in Calabar that the 51 vehicles were impounded in Calabar while the 40 bikes were arrested in Ikom.
Hassan said the joint operation commenced on Monday in Calabar and Ikom to check those he described as hoodlums moving about in vehicles without number plates.
He said such vehicle owners often commit terrible crimes and go scot-free without being identified.
"We will ensure that these vehicle owners fix their number plates accordingly.
"We will sustain the operation but after a while we will give the motorists a breathing space to go and properly register their vehicles and this involves both tricycles and bikes.
"Although, there is a ban on commercial motorcycles in the Calabar metropolis, in Ikom and Ogoja where they still operate, our men are still doing the same special joint patrol to clampdown on vehicles without registration numbers."
The sector Commander added that all the vehicles impounded were not made to pay any fine, but held until their owners obtain proper registration and fix their number plates.