Real Estate: Expert Decries Lack Of Foreign Investments
A player in the real estate industry, Dr Eze Udo has said that foreign investors were not likely to commit huge capital in Nigeria's real estate industry due to lack of transparency in business transactions and risks involved in investments.
Udo made this known in a chat with The Tide, Monday in Port Harcourt.
He said Nigeria has no risk mitigating measures in place for foreign investors in the built industry market, stressing that this makes foreign investors skeptical about investing in the nation's housing market.
Udo, who is a real estate consultant noted that Nigeria's current way of doing business was not encouraging and called for urgent steps to be taken to address it if the real estate sector must witness growth.
He observed however that government alone could not do it and called on the private sector and civil societies to partner government to prefer solutions to the challenges in the built environment.
One of such solutions, Udo said, was transparency, adding: "transparency is a panacea for investors to show deep interest in the housing industry in Nigeria''.
The real estate consultant further said that property rights in Nigeria has to be strengthened, increase access to credit and enact policies that not only protect investments, but also bring about innovations in the sector.
Furthermore, he said the money institutions must be strengthened and fortified if the housing sector must experience huge capital inflow, while charging players in the sector to equip themselves with relevant skills and knowledge in technological trends to be able to convince investors to come in to the sector.
Tonye Nria-Dappa
Retirees Urge NRC Management To Implement FG Housing Policy
The National Association of Nigerian Railway Senior Citizens has urged the Nigerian Railway Corporation (NRC) management to implement the Federal Government housing policy in order not to render retirees homeless.
The National Chairman of the association,  Mr Michael Abogoye, made the call at a news conference in Lagos following threats by the NRC management to evict the people and demolish their houses.
According to Abogoye, about 6,000 retirees and staff still occupying the NRC quarters across the country are daily being harassed and intimidated by the management to vacate the premises in spite of court judgment.
He explained that the workers, including those who had retired were supposed to own the houses based on the Federal Government monetisation policy initiated in June 2004 which became effective on July 1, 2005.
"The Federal Government initiated the policy to relieve itself from the responsibility and burden of providing houses for its employees and the huge cost of maintaining these houses.
"Also, to assist civil servants and public office holders occupying government quarters to own their own houses thus, provide them with shelter on retirement.
"But the NRC management chose to implement only the aspect of the monetisation policy that consolidates salary structure and foreclosed further payments of furniture allowance, meal subsidy, leave grant, motor vehicle and housing loans.
"It deliberately left out the monetisation of staff quarters to the railway workers contrary to the Federal Government's extant monetisation policy,'' he said.
The chairman said that after several meetings, entreaties and appeals to the NRC management over the issue which did not yield result, the Senior Staff Association and the Nigerian Union of Railway workers, took the matter to the National Industrial Court of Nigeria (NIC) in 2011.
"The case lingered for five years until Jan.6, 2016 when the court gave a verdict in favour of the NRC staff.
"The NRC management appealed against the NIC judgment in a suite No. CA/L/750/2016 of 2016,'' he explained.
Abogoye said it was regrettable that in Kano, many railway staff had been forcefully evicted from their quarters, their houses demolished and the land sold to money bags.
"The quarters of 300 staff were clandestinely taken away in Kano with the promise to provide alternative houses. Till date, the alternative accommodation is yet to be provided. Their quarters have been demolished and the land sold to third parties.
"Similarly, our members who were evicted and their houses demolished at Ebute Metta, Lagos, three years ago are yet to be allocated the house built for them, notwithstanding that the houses have been ready for over one year.
"Our cry and this fresh appeal is because of the recent invasion of our members' quarters at Kano Railway Compound, with a fresh threat to forcefully evict them from their quarters unless they accept five million each which is surreptitiously being offered to them,'' he said.
The chairman advised the NRC management to wait for the decision of the appellate court and desist from interfering with the staff quarters and their accessories forthwith pending determination of the suit at the Court of Appeal.
He further said that the corporation should allocate the already built houses in respective districts to those forcefully evicted and for whom the houses have been built, as Nigerian Railway Corporation and Federal Ministry Of Transport had undertaken..
He urged that the organisation to stop the constant threat and  current plan to forcefully evict the immediate families of deceased members who died during the course of this struggle.
However, when contacted, the NRC Deputy Director, Public Relations, Mr Yakub Mahmood, told the News Agency of Nigeria (NAN) that the management had no comment on the issue.
10 Ships With PMS, LNG, Others Arrive Eastern Ports, Today …Lagos Port Hosts 5 Ships With Frozen Fish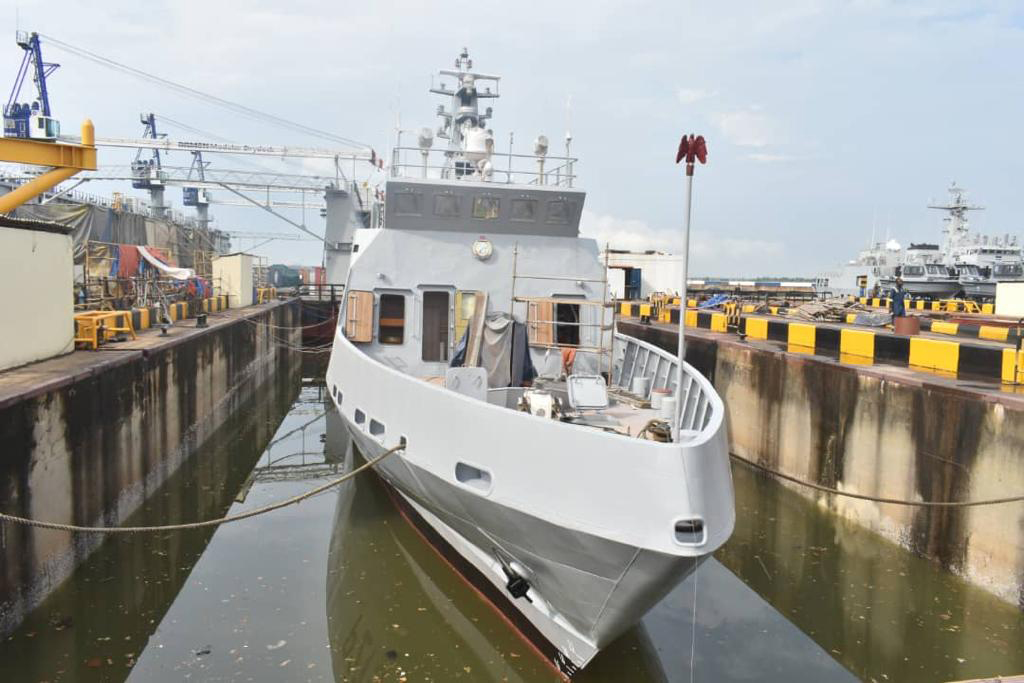 The Management of Nigerian Ports Authority (NPA ) says a total of ten ships laden with different cargoes will arrive three Eastern Ports today.
The Ports are Onne, Calabar and Warri Ports, all located in South-South of Nigeria.
Vessels for Warri Port as Elizabeth A Spirit, Ozuchukwu, Akor, MT Picton and ST Walga, while those due for Calabar and Onne Ports are African Marvel, Asian Pride and Maersk Cubango.
Others are LNG Rivers and LNG Enugu for Onne port respectively.
This was contained in the Authority's weekly Shipping Position, copy of which was made available to newsmen.
Names of the shipping Agents for Warri Port are Amco, Admiral, Pinapat, Blue seas and Kach, while that of Calabar is Allray Maritime Services.
Onne Port has Samcham, Maserk Nig Limited, West Atlantic Port services Nig Limited, and Comet Shipping Services as agents.
The statement added that the ten ships are laden with Premium Motor Spirits (PMS), Crude oil, LNG, Bulk Fertilizer, Containers, Inballast, and Float Glasses.
In the same vein, Lagos Ports will receive five ships laden with Frozen Fish, while sixteen ships would discharge their bulk cargoes.
NPA said out of 21 ships expected to arrive at the ports,16  are have bulk cargoes, while five are carrying Frozen Fish.
Other cargoes in the 16 ships include general cargo, bulk sugar, container, butane gas, petrol, bulk gypsum, jet fuel and automobile gasoline.
The NPA said the ships were expected to arrive at the ports from May 14 to May 26,2022
It stated further that 12 other ships had arrived at the ports and waiting to berth with bulk sugar, bulk salt, bulk wheat, bulk fertiliser, petrol and base oil, adding that 19 other ships were at the ports discharging bulk cargoes.
The bulk cargoes include, wheat, General cargo, frozen fish, bulk salt, ethanol, bulk sugar, container and petrol.
FG Urges IMO To Retrain Port State Control Officers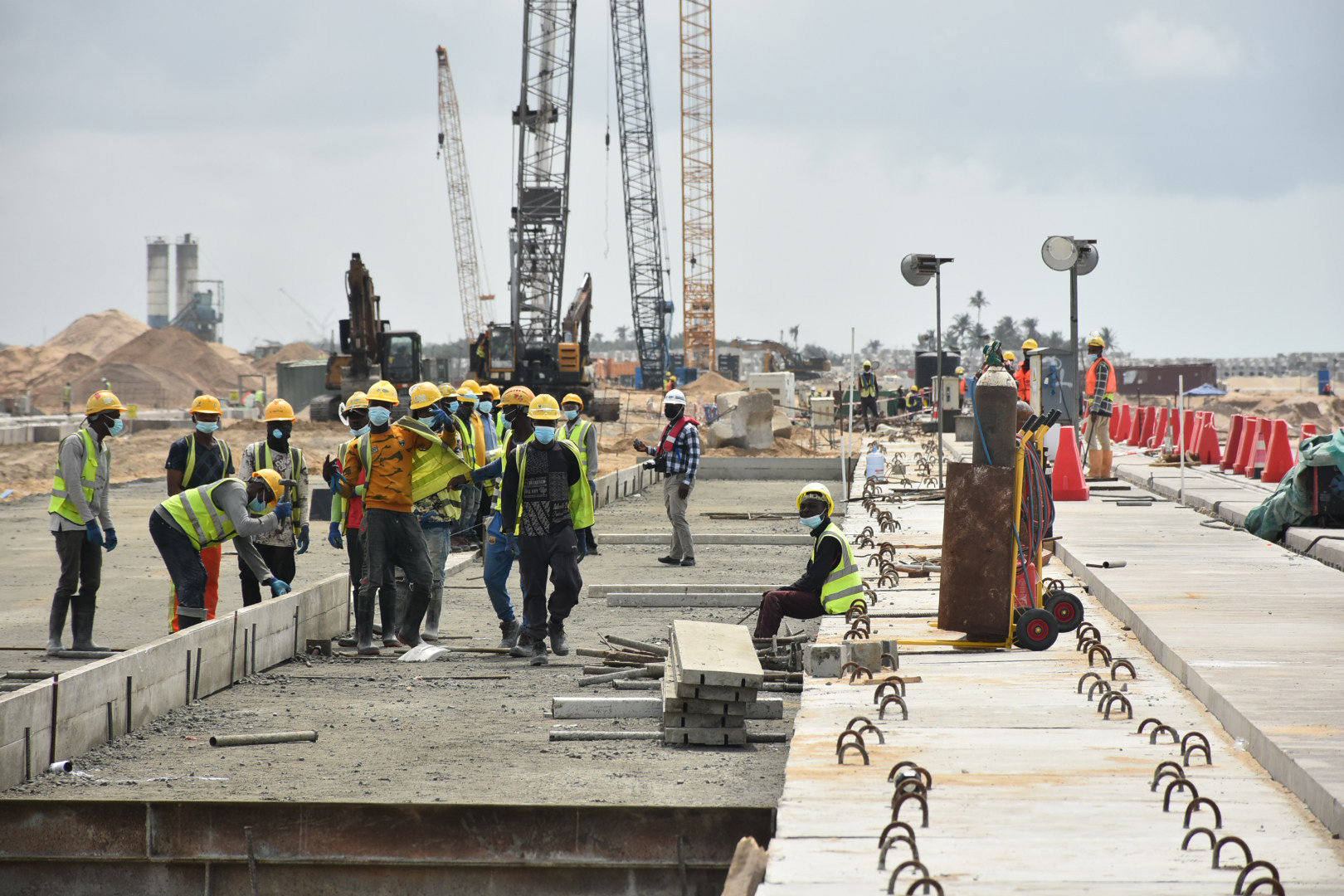 Worried by lack of training and re training of personnel in Ports State Control in Nigeria's maritime industry, the Federal Government has charged the International Maritime Organisation (IMO) to remain committed to the training and retraining Ports State Control Officers.
This, the Government said, is in a bid to aid effective and efficient examination of substandard ships in West and Central Africa.
Permanent Secretary, Federal Ministry of Transportation, Dr. Magdalene Ajani, stated this in Lagos during the regional workshop for Heads of maritime administrations in West and Central Africa.
She enjoined Port State Control Officers in the region to acquaint themselves with new trends, innovations, inventions, and topical issues in their field.
"One of the yardsticks for measuring an effective MoU is its ability to ensure a harmonised system of Port State Control, strengthen cooperation, as well as information exchange amongst members with the ultimate aim of preventing the operation of substandard ships within the MoU region.
"This workshop/training, which will keep participants abreast of current events, innovations, inventions, and topical issues in the industry, couldn't have come at a better time than now when the Abuja MoU is striving to become the enviable MoU in terms of quality of service and performance amongst the nine regional MoUs. I commend the Secretary-General and secretariat of the Abuja MoU.
"The essence of port state control is to inspect foreign ships in national ports to verify the condition of the ship and its equipment and ascertain that she is manned/operated in compliance with the requirements of international conventions/regulations to ensure maritime safety and security and prevent pollution of the marine environment.
"To this end, regular training and retraining of port state control officers are key in ensuring that they display a high level of professionalism and skill in the conduct of inspections on board ships calling at their ports.
"I, therefore, wish to urge the heads of maritime administrations here present to ensure that similar training(s) as this is replicated for Port State Control Officers in your respective administrations.
"It should be noted that the Abuja MoU is not tied to one Member State alone. All Member States here present are critical stakeholders of the MoU.
"Therefore, we must all join forces and strive to ensure that we constantly uphold the ideals and objectives upon which the MoU was established. For this reason,
"I urge all member states to play their part in contributing to the growth of the Abuja MoU, so that we can constantly meet expectations and safeguard our marine domains.
"I wish to encourage every member state that has not ratified and domesticated the Abuja MoU relevant instruments, which include the IMO and ILO conventions/codes for PSC to do so promptly, so that we can move with the tide of the IMO," Ajani noted.