Sack Service Chiefs, APC Group Tells Buhari …APC Crisis Worsens As Oyegun Attacks Oshiomhole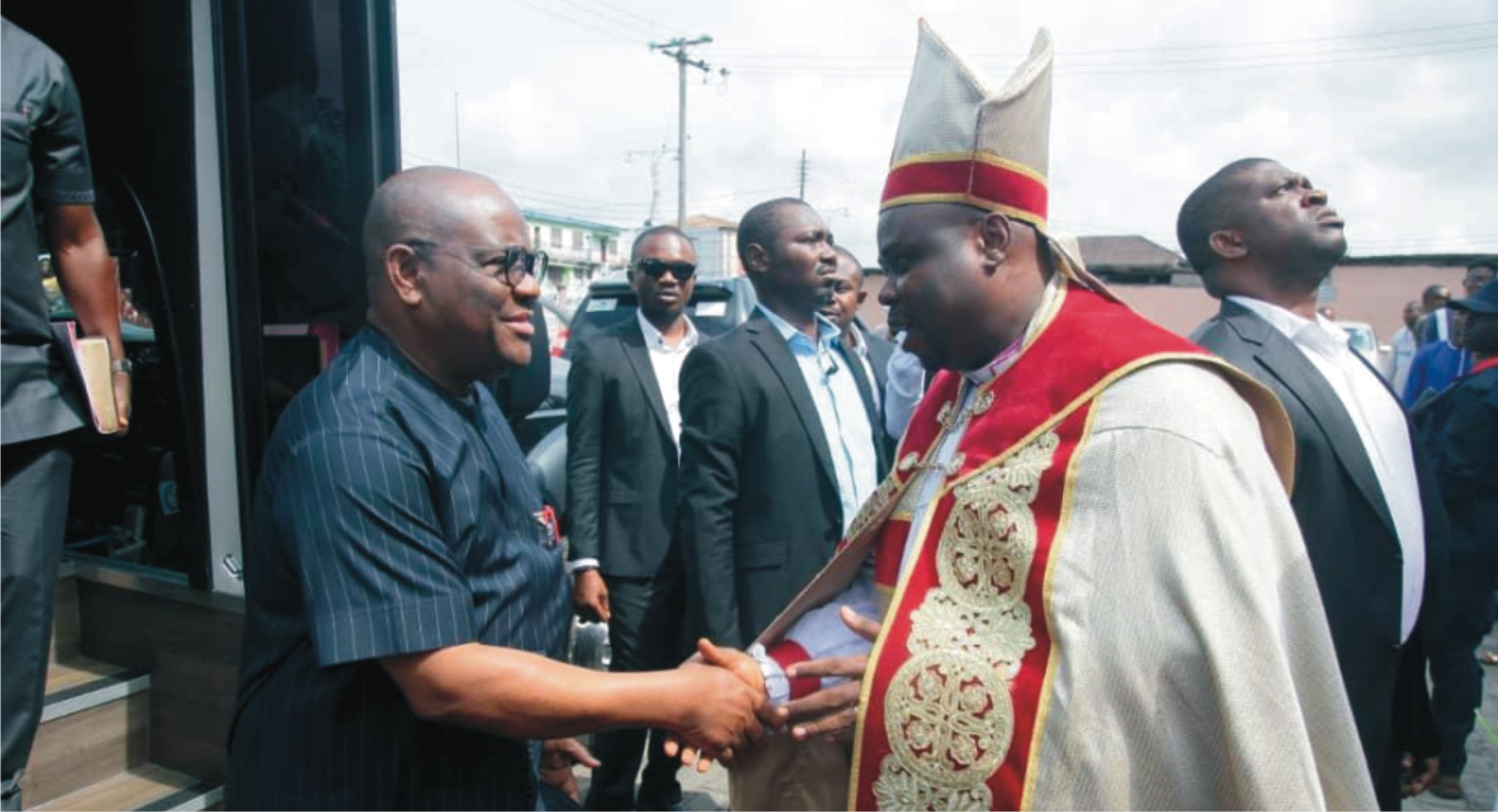 A support group of the All Progressives Congress, APC, has called on President Muhammadu Buhari to immediately relieve the nation's Service Chiefs of their jobs.
The group said the sack of the Service Chiefs had become imperative to pave way for the injection of fresh ideas into the country's security architecture.
Dr. Jubrin Bichi, the National Convener of the group, known as APC Support Core, was reacting to a statement by the National Democratic Front (NDF), alleging a sinister motive to destabilise the government through an abrupt removal of the heads of security agencies.
Bichi, in a press statement yesterday, insisted that allowing the service chiefs to continue in their positions given the security problems confronting the country would not be in the best interest of anyone.
He commended the service chiefs for their contributions in the fight against insecurity in the country but insisted that fresh hands were needed to tackle the problems.
The statement reads, "Ordinarily, we would not have responded to this unsubstantiated and inciting statement by this faceless group under the aegis of National Democratic Front, NDF, but as a group very loyal to our respected party, the APC and having read the statement purportedly attributed to this faceless group, we feel duty-bound to respond so as not to mislead our president and our party that have been saddled with the mandate by Nigerians to pilot the affairs of the country for the next four years.
"We believe strongly that the service chiefs have tried their best to restore security in the country since their assumption of office but given the dimension in which insecurity has assumed in the country, we feel that its high time fresh ideas and hands were injected.
"Nobody is an island in any area of responsibility. No doubt, the service chiefs have tried what they know how to do best but given that our president has been given fresh four-year mandate, we believe it would be in his interest and also in the best interest of the nation for him to start the renewed term with new set of security chiefs with fresh ideas.
"The only way to get fresh ideas for the President to address the security challenges is to remove the incumbent service chiefs to give room for younger officers to grow.
"The nation should do away with unproductive tenure elongation in areas where fresh ideas are needed.
"We know the way the military organisations operate. Those with fresh ideas dare not come out against their superiors or else they risk premature retirement from service. So the current service chiefs should go to allow officers with fresh ideas address our alarming security issues.
"While we commend the service chiefs for their services to their motherland so far, we appealed to our dear president to immediate sack these service Chiefs who are already in their retirement years but are still kept in service by the President in what many have interpreted as partisan needs.
"Their continued stay in office no doubt, is gradually weakening the morale in the armed forces as three sets of officers have now had their careers stagnated."
While praying the president to initiate new action to halt killings and kidnappings of Nigerian citizens, the APC Support Core Group maintained that insecurity is being sustained unabated by sheer negligence or exhaustion of ideas by the nation's service chiefs.
"While we will not want to respond to issues of security as being steered by a supposedly sponsored group in its mission for self-aggrandizement, the APC Support Core Group feel constrained to advise where necessary given that our president and by extension, our party have the mandate of Nigerians to provide good and quality governance devoid of self-consideration above national interest.
"The deliberate ploy by the so called NDF to heat up the polity unnecessarily with its unfounded claim 'that this same opposition had been named in a plot to pressure President Muhammadu Buhari to drop the service chiefs so that a new crop of military chiefs that are sympathetic to the opposition will be appointed following which they will overthrow the government and hold a shabby transition to hand over power to the opposition is uncalled for," he added.
Meanwhile, erstwhile National Chairman of the ruling All Progressives Congress (APC), Chief John Odigie-Oyegun has absolved himself of allegations of being behind the current travails of his successor, Comrade Adams Oshiomhole, describing the former labour leader as a master of the art of deception and author of confusion.
He described the allegations as "ludicrous and infantile" as well as "an attempt to dream up justifications for the failings of the party under Oshiomhole's chairmanship".
Since the build up to the June, 2018, National Convention of the APC and the consequent emergence of Comrade Oshiomhole as APC Chair, Chief Odigie-Oyegun had often taken flaks for the numerous problems afflicting the party.
While he maintained studied silence all through the period, his reaction, yesterday, would be his first formal response to allegations of laying landmines for his successor.
Last Friday, South–South State Chairmen of the party had risen in defence of Comrade Oshiomhole, faulting the outburst of the party's Deputy National Chairman, North, Sen. Lawali Shuaibu calling on the national chairman to resign.
The communique issued after their meeting, last Friday in Abuja, was jointly signed by the six South-South APC State Chairmen including Hon. Ini T. Okopido (Akwa–Ibom), Hon. Amos Lalabunafa (Bayelsa State), Mr. John Ochalla (Cross River) and Prophet Jones Ode Erue (Delta State).
Others were Barrister Anselm U. Ojezua (Edo State) and Hon. Ojukaye Flag-Amachree (Rivers State).
They asserted that, "It was the landmines created by his predecessor who was bent on destroying the party before departing that fueled the unfortunate situation and wondered why Sen. Shuaibu is just realizing the issues he raised barely few days after the NWC set up a committee to look into petitions against highly placed party stakeholders who were glaringly involved in anti-party activities which was responsible for the loss of the number of states mentioned in his letter vis a – viz the depletion also in the numbers of elected Senators in the just concluded 2019 elections".
However, in his statement, yesterday, signed by his Public Affairs Adviser, Chief Ray Murphy, the former APC national chairman said Oshiomhole has continued to falter because he lacks the temperament required to lead a political party in the 21st Century.
"That statement of booby traps is ludicrous and infantile, an attempt to dream up justification for the failings of the party under Oshiomhole's chairmanship.
"Oshiomhole fails because he lacks the temperament that is required to run a political party. He lacks the capacity to manage the different interests and tendencies that constitute a political party", said Odigie-Oyegun.
While accusing Oshiomhole of always acting according to his whims rather than the resolutions of the National Working Committee NWC, the statement equally defined the party chairman as one ruled by his tongue rather than his mind.
"He (Oshiomhole) engages his mouth before engaging his mind, so he offends party members; so, how does that constitute booby traps by Oyegun, the erstwhile chairman?
"Already, the Deputy National Chairman, North, has confirmed that Oshiomhole runs the party without recourse to the NWC. He acts in direct opposite of decisions taken by NWC. No minutes of NWC meetings which in any event take place outside the party Secretariat", Odigie-Oyegun stated.
He also spoke of how Oshiomhole led the party into its current wave of crises, faulting the indecision of the chairman with regards to adopting a uniform template for the conduct of the last primaries of the party before the general elections.
"How would you not have crisis in states with the confusion that Oshiomhole created when he gave the states freedom to choose their methods of choosing candidates for elections. Much of the crisis in states arose out of sheer incapacity on the part of the current chairman, how does Oshiomhole's incapacity become booby traps by Oyegun?
"Many party men were aghast at the unfairness and injustice meted them during the primaries process.
"Oshiomole and his chairmen should leave his predecessor out and face his duties of running the party which seems to be overwhelming him. He should face the dwindling fortunes of the party which he himself created.
"Only a bad carpenter quarrels with his tools. Indeed, Oshiomhole is degrading and de-marketing the party. Rather than seek to bring more people on board, he is rather chasing people out of the party with his 'agbero' style of engagement", the statement added.
It would be recalled that Shuaibu had in a six-page letter last week detailed how the party had lost much of its fortunes and thrown into crisis as a result of the leadership style of Oshiomhole.
He asked the national chairman to honourably resign and save the party of a possible implosion.
Since then, several stakeholders had weighed in, with members of the National Executive Committee NEC who are national officers of the party seeking an urgent interface with the NWC to find ways of resolving all issues.
Also, more troubles are coming the way of embattled National Chairman of the ruling All Progressives Congress (APC) and former governor of Edo State, Comrade Adams Oshiomhole as stakeholders of the party yesterday joined the fray calling for his immediate resignation.
The group under the umbrella of Edo APC Coalition for Progress at a press conference held in Benin City, the state capital, challenged Adams Oshiomhole "to toe the path of honour," stressing that he "is the one promoting nepotism in Edo politics" and the nation at large.
Spokesman for the group, Dr. Peter Ologun vowed that members of the body would organise a one million march against Oshiomhole soon in Abuja, the nation's seat of power, should he fail 'to immediately' step down as the helmsman of the party, insisting that they "no longer have confidence in him."
Dr. Ologun said they are determined to "disown him" as a son of the Heart Beat state in the oil rich South-South geo political zone "for leading the APC as an emperor,' a development he maintained cost the fold the "shameful" defeat in Zamfara, Rivers State, Bauchi and Imo States, respectively.
He observed with dismay that President Muhammadu Buhari despite having the powers in his hands in the governance of this country has never interfered in the affairs of Katsina state and other states, but, in Edo state the situation is the reverse.
"What we have seen in recent times in Edo State is a situation where Comrade Adams Oshiomhole is the one directly promoting nepotism in Edo and National APC," he alleged.
According to him, "Oshiomhole's resignation will help us recover the party from imminent collapse," adding that the only way justice can be done to those involved in anti-party activities during the 2019 general elections is for Oshiomhole to resign from the party.''
He added that, "APC members now live in fear because of Oshiomhole's ineptitude and behaviour. He has suddenly turned the state into a place of anarchy; from the position of being a leader to an emperor who does not take advice from anybody. We stakeholders feel that Edo State is above anybody. He has no capacity to lead the party and therefore he should honourably quit the party as the national chairman."
They noted that the fortunes of the party are depleting on daily basis, pointing out that it has never been like this since the beginning of the party and even when the former chairman national chairman Chief John Odigie Oyegun was in charge of the affairs of the party.
"Oshiomhole's continued stay in office will no doubt culminate in the demise of APC in Nigeria. If Oshiomhole refuse to toe the path of honour, by tendering his resignation letter, Edo APC members would be left with no option but to stage a one million man march in Abuja to peacefully enforce his removal from office as National Chairman of APC".
"We have no option than to join the popular call across the country on Comrade Adams Oshiomhole to resign with immediate effect. This is to enable us recover and rebuild the party from where Chief John Odigie Oyegun left it in June 2018 where we had majority governors, controlled the senate and the house of representatives, where we had few cases if at all the various courts across the country."
"Where in Edo State public peace, security and good conduct had been restored; where in Zamfara State, the PDP never smelled government house or any elected public office since the restoration of democracy in 1999, where Imo state was successfully recovered from the PDP/APGA and APC firmly rooted and an APC where no one dominated as sole administrator and where the voice of decent was celebrated and democracy and justice flourished unhindered where Buhari's interest never tainted with internal party wrangling."
Rivers Guber: INEC Declares Results In 17 LGAs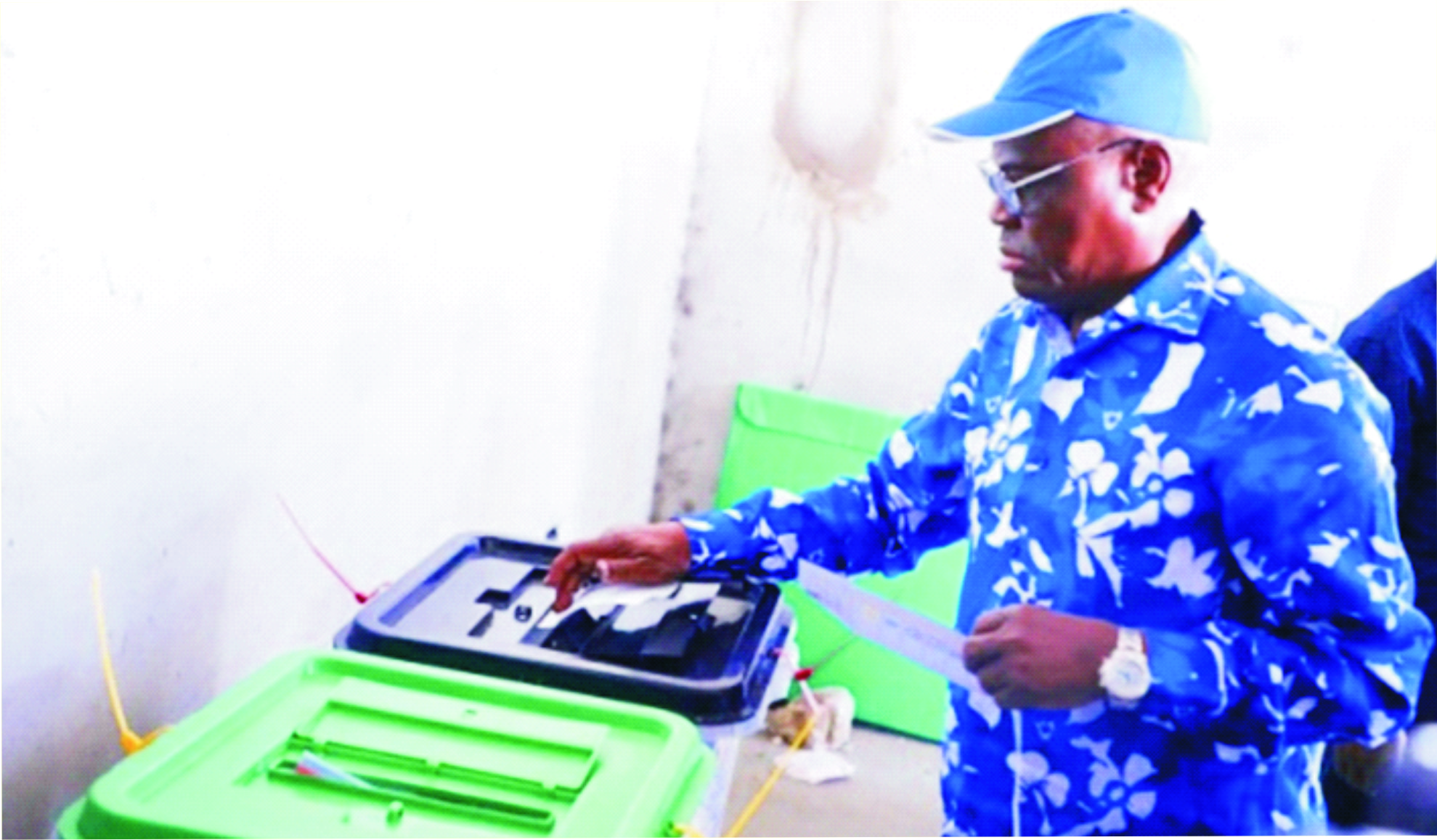 The Peoples Democratic Party (PDP) has won all 17 local government areas which results of the governorship election that took place last Saturday have been declared so far by the Independent National Electoral Commission (INEC) in Rivers State.
The main opposition party, the All Progressives Congress (APC) has maintained a distant second, while the Social Democratic Party (SDP) is in third position followed by the Labour Party (LP).
The State Returning Officer for the election and Vice-Chancellor, Federal University of Petroleum, Effurum, Delta State, Prof Akpofura Rim-rukeh, received the 17 LGA collated results from the various LGA Collation and Electoral Officers.
Rim-rukeh, at exactly 6pm yesterday adjourned collation of results till today since no results were available from any of the remaining six local government areas.
"If there are no other results ready from the other local governments, I will close collation for today.
"Collation of results will resume on Monday", he announced.
The LGAs whose results have so far been collated are: Tai, Opobo/Nkoro, Gokana, Ogu/Bolo, Eleme, Ikwerre, Oyigbo, Etche, Khana, Andoni, Bonny, Ahoada East and Okrika, Abua-Odual, Emuoha and Ogba/Egbema/Ndoni.
By: Opaka Dokubo
Naval Officers Storm PHED, Kidnap 15 Staff, Loot Offices Over N762m Debt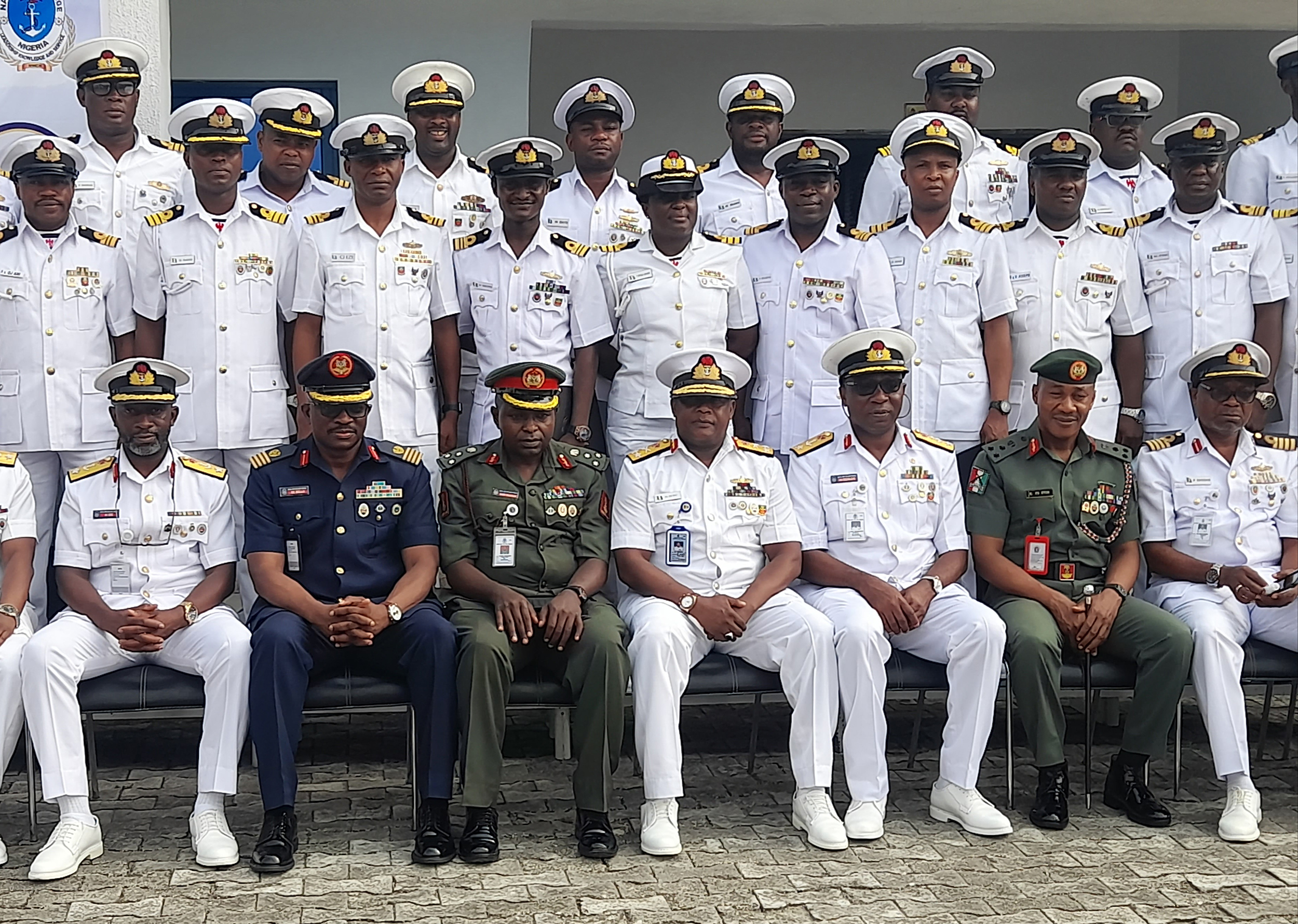 Officers of the Nigerian Navy – NNS Victory, in Calabar, the Cross River State capital, have allegedly kidnapped over 15 staff of the Port Harcourt Electricity Distribution (PHED) Plc in their regional office in Calabar, the capital city of Cross River State.
The incident was said to have occurred in the afternoon of March 11, 2023, when 10 men identified to be Naval officials stormed the company's premises, fully armed and whisked away staff who were on duty.
The Naval officials, it was gathered, carried out the illegal operations at the command of Commodore Vincent Gbaranwi of the NNS Victory Command and Chief of Staff to the Flag Officer in the Command, Rear Admiral Mike Oamen.
The invading officers were said to have stormed the business premises of the electricity distribution company and kidnapped the staff, in protest over the disconnection of Akim Navy Barracks and Atimbo Barracks.
The Naval Command is alleged to be owing the Port Harcourt Electricity Distribution (PHED) Plc over N740million in unpaid electricity bills accumulated over the years, and an additional current monthly electricity bill charge of N22million.
Although, the command is said to have countered the allegation of kidnapping, eye witnesses who saw the incident, noted that no warrant of arrest was presented before the action, and no charge has been brought against the over 15 staff of the company whom the officers claim they did not kidnap but arrested, yet they are still incommunicado as at the time of this report.
However, while the officers executed the alleged kidnap, customers present and other members of staff scampered for safety, abandoning their duty posts, work tools and millions of naira they had collected from responsible customers who came to pay their bills.
Unfortunately, a female staff of the company and a nursing mother, Mrs Abigail Omori, collapsed in the process, and was secretly rushed by the officers to the Reference Hospital, a Naval medical facility in Calabar for treatment.
As at the time of this report, the company has not been allowed access to Mrs Omori and nobody is able to tell her condition.
Following this incident, all PHED sub-stations in Cross River State have been shut down, and the state plunged into darkness, out of palpable fear of arrest or kidnap of its workers by officers of the Naval Command, who had announced that they had orders to shoot any PHED staff found around any electricity infrastructure supplying power to the Naval Command.
Meanwhile, the Regional Manager of PHED, Dr. Gabriel Modupe, confirmed the report and insisted that millions of naira collected by staff before the attack were currently missing.
He explained that efforts had been made to engage the command to pay their electricity bills without success.
The matter has been reported to the Nigerian Police and the Directorate of State Security (DSS), respectively, whose attempts to intervene have proved abortive.
Rivers Guber Results From 17 LGAs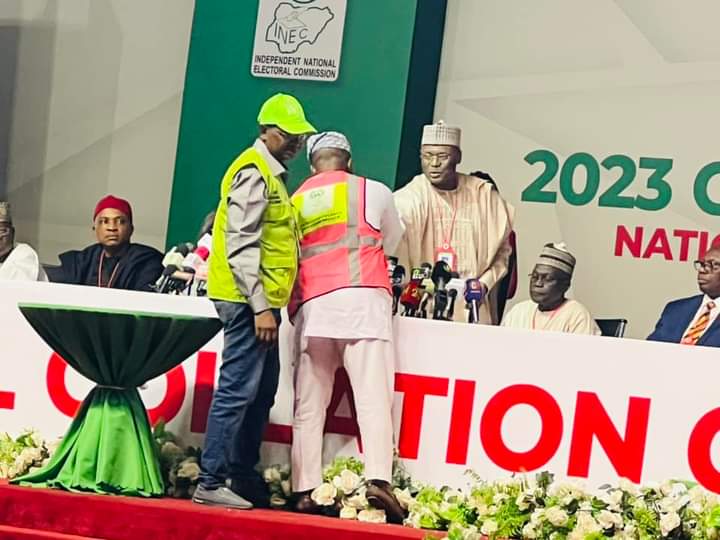 1. Tai LGA:
Registered: 76,613
Accredited: 10,393
A: 34
APC: 295
LP: 13
PDP: 9,276
SDP: 508
Total Valid Votes – 10,227
Rejected: 87
Total Votes Cast: 10,314
2. Opobo Nkoro LGA:
Registered Voters: 59,047
Accredited: 13,376
A: 16
APC: 1,426
LP: 10
PDP: 11,538
SDP: 159
TVV – 13,189
Rejected: 142
Total Votes Cast: 13,331
3. Gokana LGA:
Registered Voters: 145,566
Accredited: 40,702
A: 74
APC: 7,410
LP: 97
PDP: 17,455
SDP: 13,840
TVV: 39467
Rejected: 1235
Total Votes Cast: 40,702
4. Ogu Bolo LGA:
Registered Voters: 61,705
Accredited: 9,295
A: 121
APC: 1,524
LP: 34
PDP: 7,103
SDP: 310
Total Valid Votes: 9,155
Rejected: 140
Total Votes Cast: 9,295
5. Eleme LGA:
Registered Voters: 126,111
Accredited: 14,852
A: 67
APC: 2,662
LP: 544
PDP: 8,414
SDP: 2,251
Total Valid Votes- 14,247
Rejected: 382
Total Votes Cast: 14,629
6. Ikwerre LGA:
Registered Voters- 166,079
Accredited: 24,677
A: 138
APC: 7,503
LP: 895
PDP: 13,716
SDP: 1,447
Total Valid Votes: 24,090
Rejected: 584
Total Votes Cast: 24,674
7. Oyigbo LGA:
Registered Voters: 121,815
Accredited: 16,894
A: 147
APC: 2,793
LP: 2,688
PDP: 9,886
SDP: 796
Total Valid Votes: 16,561
Rejected: 322
Total Votes Cast: 16,883
8. Etche LGA:
Reg Voters: 130,757
Accredited Voters:: 26,933
APC: 6,408
LP: 552
PDP: 16,043
SDP:2,586
Total Valid Votes- 26,320
Rejected Votes- 591
Total Votes Cast- 26,911
9: Khana LGA:
Total Registered Voters 183,626
Accredited Voters: 16,836
APC- 620
LP- 57
PDP- 9,475
SDP- 5,846
Total Valid Votes- 16,535
Rejected 401
Total Votes Cast- 16,836.
10. Bonny LGA:
Registered Voters: 183,094
Accredited: 13,815
APC- 3,285
LP-1,292
PDP-8,032
SDP-559
Total Votes Cast: 13,447
Rejected: 368
Total Votes Cast: 13,815
11. Ahoada East LGA:
Registered Voters 90,694
Accredited 20,607
APC- 2,650
LP- 219
PDP- 14,408
SDP- 2077
Total Valid Votes -20,038
Rejected -523
Total Votes Cast -20,561
12: Omuma LGA:
Total Registered Voters: 65,289
Accredited: 12,058
APC-2,127
LP-52
PDP-8,760
SDP-804
Total Valid Votes- 11,925
Rejected-133
Total Votes Cast- 12,058
13. Okrika LGA:
Registered Voters: 86095
Accredited: 15,466
APC- 2,719
LP-231
PDP-10,342
SDP-82.
Total Valid Votes -15,093
Rejected -333
Total Votes Cast -15,426
14. Andoni LGA:
Registered Voters–143,304
Accredited:-13,697
APC-3,149
LP-84
PDP-8,319
SDP-1,185
Total Valid Votes -13,271
Rejected -426
Total Votes Cast-13,697
15. Abua-Odual LGA:
Registered Voters–97,090
Accredited:-17,132
APC-5,738
LP-391
PDP-9,763
SDP-463
Total Valid Votes -16,676
Rejected -446
Total Votes Cast -17,132
16: Emuoha LGA:
Registered Voters–134,975
Accredited:-29,253
APC- 5,916
LP- 505
PDP- 20,600
SDP- 805
Total Valid Votes -28,591
Rejected -662
Total Votes Cast – 29,253
17. Ogba/Egbema/Ndoni LGA:
Registered Voters–168,205
Accredited Voters:- 32,809
APC- 6,811
LP- 1,267
PDP- 17,729
SDP- 3,450
Total Valid Votes- -31,381
Rejected Votes – 978
Total votes cast – 32,359
The six remaining LGAs where results are being awaited are Ahoada West, Asari-Toru, Akuku-Toru, Degema, Port Harcourt City and Obio-Akpor.