You 're Not Doing Enough, Clerics Tell Buhari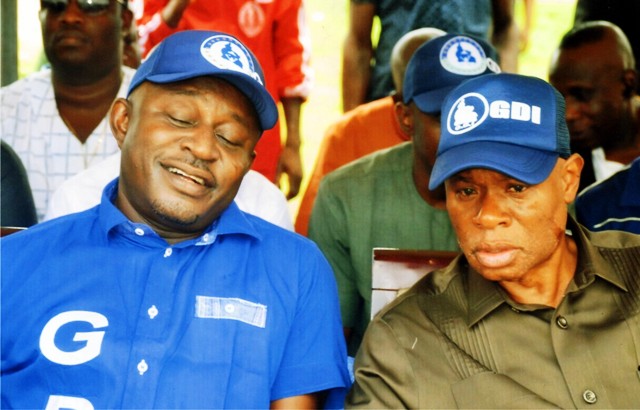 Christian leaders across the country, in swift reactions, have flayed President Buhari on the statement, stating that Nigeria had much to tackle in terms of security and that "Buhari's best is not enough."
Archbishop of Lagos Province and Bishop of Remo Diocese, Church of Nigeria (Anglican Communion), Most Reverend Michael Fape, who noted that some security challenges were not devoid of political undertones, called for more efforts on the part of the Federal Government.
"I want to believe much of what is happening has serious political undertones. If we have a head of state and governors, who, at their different levels, are regarded as chief security officers, and security is not paramount to them, then the electorate need to ask why they hold such positions. I was following the political campaigns between 2014 and 2015 before President Buhari came on board and he made so many promises. I believe he has all that it takes to do more if he wants to do more.
"As far as security is concerned, as a civilian, I don't see any difference between both administrations on security. The killings are still ongoing, such that even after the president visited some of the states affected, hours after, there were attacks. So, for someone to have the moral courage to say that, for me, it is very disheartening. He hasn't done so much as far as security matters are concerned. Perhaps, because he is a politician, he feels that statement was suitable to the situation. It's probably an attempt to defend his position. As far as I am concerned, on security, we have not had what we should have as a country. Everywhere is still tense. See the activities of killer herdsmen. If it were in a sane society, I think the IGP would have been summoned and something would have been done immediately the head of state spoke on that. I still believe the security matter is still as terrible as it was in the previous administration if things were like this then.
"On the Dapchi abduction, honestly, I'm a bit reluctant to speak on the matter, but then the scenario on Dapchi and Chibok is similar. The security of this nation is very fragile. We give kudos to some of the governors for the steps they have taken, particularly, the Benue governor. Benue is an APC-controlled state. The same scenario goes for some of the states where these things are happening.
"It is unfortunate that he has seen the reality on the ground that talking is not the same thing as action. There is more to be done as it relates to security in Nigeria. Herdsmen are killing without any sense of shame or condemnation because they have sponsors. There are people who own the cattle. We should find out who these individuals are unless they're telling us that they are sacred cows and are untouchable. Otherwise, I don't think there is any justification for the statement that this administration has performed better than that of another administration. Let them go back and work."
Chairman, Christian Association of Nigeria (CAN), Benue State chapter, Reverend Akpen Leva, in his reaction, called on President Buhari to stop the senseless killings of people in the country.
The CAN boss, who was reacting to the president's submission that his administration had tried in curtailing general insecurity, noted that his best was not yet enough when it came to herdsmen's attacks.
"Possibly, he was talking of crushing Boko Haram, but the issue of herdsmen is spreading. It happens in Benue, Taraba, Plateau, Kogi, even in Ekiti states, and there are killings and maiming at will. Let him tighten the security and stop the senseless killings," he stated.
Leva, who noted that over the years, more than 500 churches had been burnt by invading herdsmen across Benue and Taraba, described the situation as "unfortunate."
He called on President Buhari to work more on the security situation in the country, stressing that lives are sacred.
Leva who said that no amount of money could bring back lives that were lost appealed to the president to compensate the churches that were burnt.
He also appealed to public-spirited individuals and organisations to assist the church in this trying time, so as to be able to rebuild churches that were torched.
While enjoining Christians to intensify prayers for the security challenges facing the country, Leva urged them to continue to be law-abiding, and not to take laws into their hands.
"What we need now is more prayer. As Christians, we do not need to arm ourselves. That is why we have been preaching peace, because if Christians rise up and arm themselves, there will be anarchy in the country," he stated while expressing assurance that the storm would soon be over.
Tribunal Verdicts, Affirmation Of People's Trust In Us – Fubara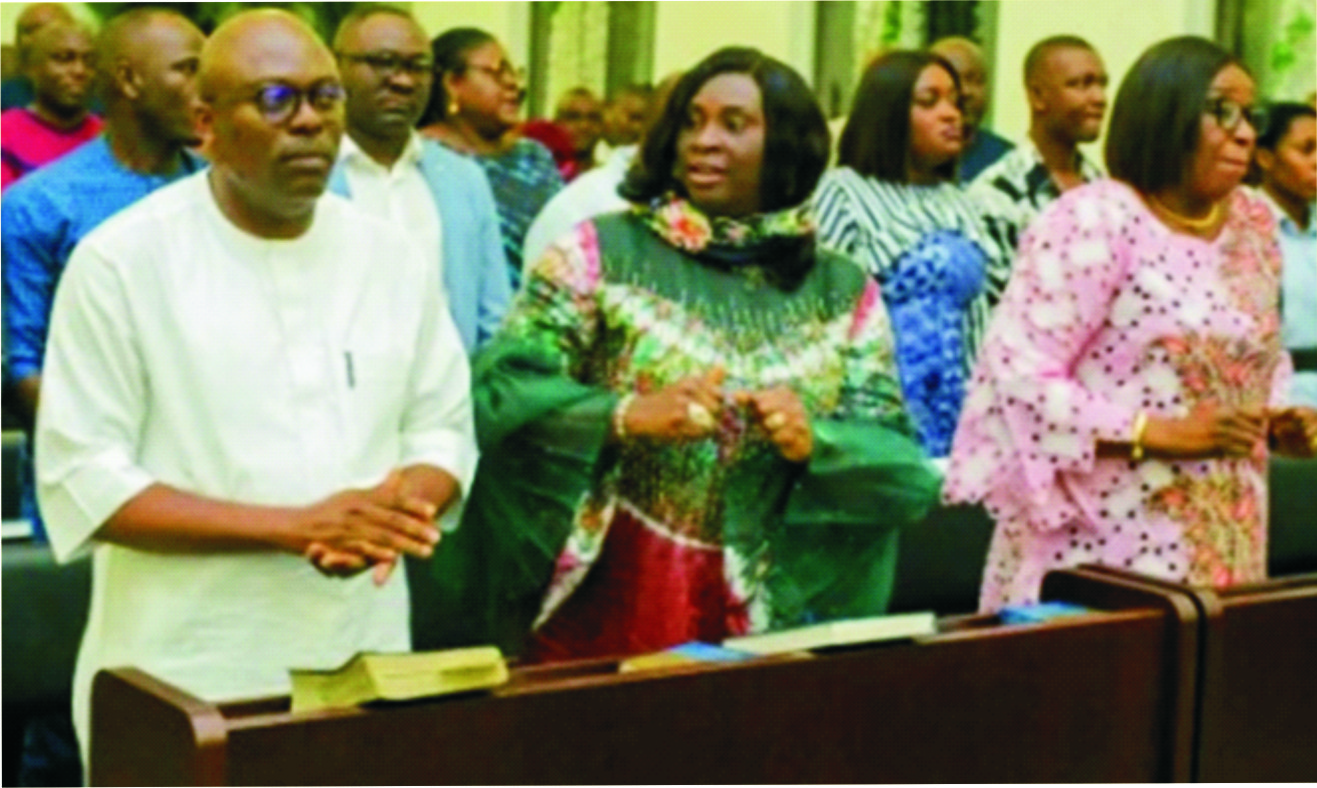 Rivers State Governor, Sir Siminalayi Fubara, has described the judgment of the Governorship Election Tribunal that upheld his election victory as a confirmation of the trust expressed in him by Rivers people.
This was contained in a statement signed by the Senior Special Assistant on Media to the Governor, Boniface Onyedi, in Government House, Port Harcourt.
At a brief thanksgiving service held at the Chapel of Everlasting Grace, Government House, Port Harcourt on Monday night, which was attended by some members of the State Executive Council and political leaders, Fubara restated his commitment not to betray the expectations of Rivers people on his administration.
He explained that the place of God in his administration would not be compromised, which is why they had gathered to thank Him for His unceasing direction and guidance.
He added that his emergence as governor was made possible at the polls by God, insisting that His favour has now been affirmed by the tribunal.
Fubara particularly thanked the immediate past Governor of Rivers State and Minister of Federal Capital Territory (FCT), Chief Nyesom Wike, for his immense support to his governorship bid, following through the stages of the legal contest.
He also thanked the Rivers people for rallying behind him to allow the will of God to prevail for the State.
The governor, who solicited for more support, enjoined Rivers people to be patient with his administration, promising to deliver good governance that will make their lives better.
In his exhortation, the Chaplain of the Chapel of Everlasting Grace, Government House, Port Harcourt, Rev. Barasin Ogan, said it is good to give God thanks, which is what the governor has done.
Ogan declared that the hand of God is upon Fubara and will strengthen him to work in mercy, delivering justice without bias and showing mercy without ceasing.
Senate Warns Tinubu Against Extra-Budgetary Spending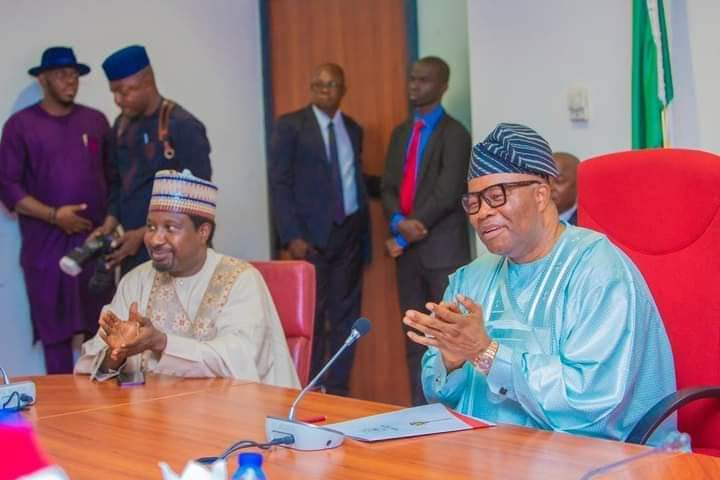 The Senate Committee on Gas has urged President Bola Tinubu to present a 2023 Supplementary Budget to the National Assembly to commence his Compressed Natural Gas (CNG) project.
Chairman of the Committee, Senator Jarigbe Jarigbe made this known in a statement in Abuja, yesterday, barely 48 hours after Tinubu announced measures to mitigate the effect of fuel subsidy removal on Nigerians.
The chairman, who lauded Tinubu for the CNG initiative, however, warned that it would be illegal to spend taxpayers' money or money without approval by the National Assembly and other projects in the gas value chain, which is cheaper than the use of fossil fuel.
The federal lawmakers also advised against extra-budgetary expenditure through 'Ways and Means,' saying the legislature is ready to support and bring succour to Nigerian people.
"The noble initiative will ameliorate the hardship of the citizens. Also, the President needs to come up with a supplementary budget to enable the government to fund the gas value chain, including the provision for CNG infrastructure and CNG vehicles, and the workshops and training would need to be funded," the senator said.
"The President should not embark on extra-budgetary expenditure because it will be inconsistent with the provisions of the law", he cautioned.
Jarigbe noted that the National Assembly, under the leadership of Senator Godswill Akpabio, was poised to support the great programmes of Tinubu's administration, adding that a 2023 supplementary budget would be most appropriate, instead of the 'Ways and Means' approach of the previous administration, which is currently a major issue of contention in the Central Bank of Nigeria.
NDIC Begins Payment Of N16bn To 20 Defunct Banks' Shareholders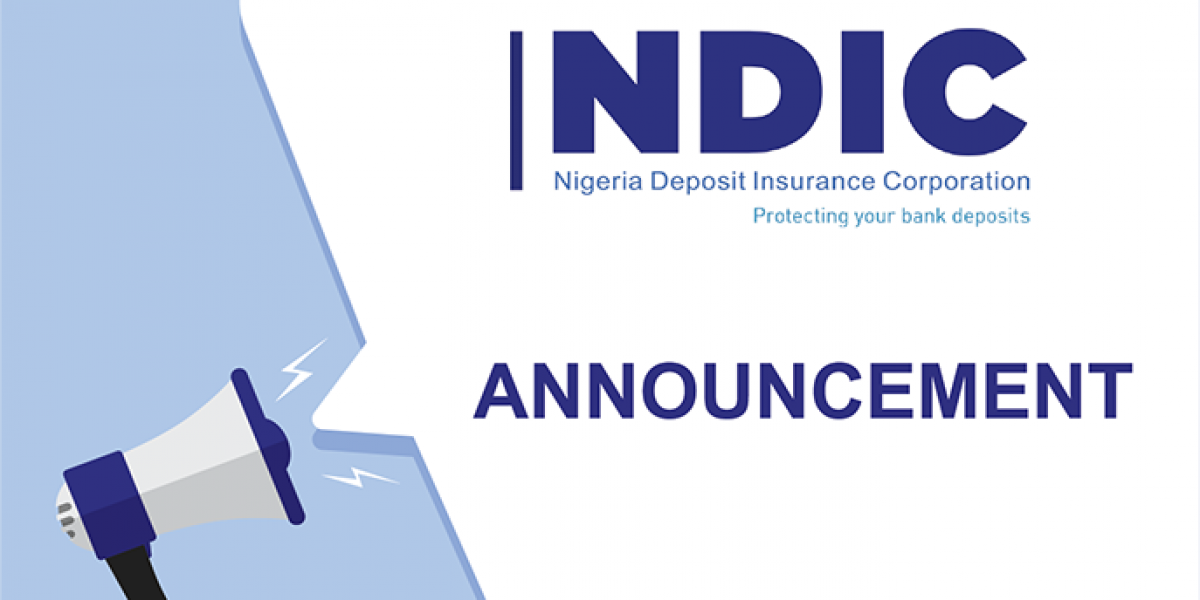 The Nigeria Deposit Insurance Corporation (NDIC) has announced the declaration of N16.18 billion in liquidation dividends to depositors, creditors, and shareholders of 20 banks in liquidation.
The announcement comes after impressive recoveries from debtors and realisation of assets of banks in liquidation.
The corporation's Director, Communication and Public Affairs, Bashir Nuhu, made this known in a statement on Monday.
The NDIC said it had commenced verification and payment of stakeholders covered by the declarations within 30 days, starting from September 28.
The statement reads partly, "It is instructive to note that the ongoing payment is sequel to earlier payment of various sums which cumulatively amounted to N45.45bn as liquidation dividends in respect of the 20 banks as at July 2023."
The closed banks covered by the exercise include Liberty Bank, City Express Bank, Assurance Bank, Century Bank, Allied Bank, Financial Merchant Bank, Icon Merchant Bank, Progress Bank, Merchant Bank of Africa (MBA), and Premier Commercial Bank.
Others are North South Bank, Prime Merchant Bank, Commercial Trust Bank, Cooperative and Commerce Bank, Rims Merchant Bank, Pan African Bank, Fortune Bank, All States Trust Bank, Nigeria Merchant Bank, and Amicable Bank in-liquidation.