Varsity's Refinery Project Suffers Funding Setback
The Ahmadu Bello University (ABU), Zaria is making efforts to establish conventional and standard locally-built refineries in Niger Delta to boost the nation's refinery capacity, but the project is stalled because of lack of funding.
The Team Leader, ABU Refinery Project, Prof. Ibrahim Mohammed-Dabo, made the disclosure in an interview with newsmen in Zaria, Kaduna State.
Mohamed-Dabo, a professor of Chemical Engineering said: "Our ultimate goal is to have a conventional and standard locally-built refinery that can be refining Nigerian crude.
"We are hoping if enough funding is made available to us to perfect what we have on ground; we shall be willing to build other ones that can be stationed in the Niger Delta.
"This is where most of the Nigerian crude oil is produced. When new ones are built, we are going to train operators that will manage them," he said.
He recalled that the ABU mini refinery project started in 2011 when he wrote a research proposal to the university management for onward delivery to Tertiary Education Trust Fund (TETFUND) for funding.
"In monetary terms, the initial stage of the project was proposed to cost N18 million but to our surprise, only N1.8 million was approved for the project.
"We initially wanted to abandon the project because the amount approved was so small, but being very passionate about it, we started the design and fabricated some components with that meagre amount.
"Actually, it reached a stage that we had to use our personal money for the project. When we started installation at the site, we invited the university management to the site and they were very happy.
"On appreciating what was done, the then Vice-Chancellor pledged that the university was going to support the project which they did by providing land, security, light and water," Mohammed-Dabo said.
He added that dedicated staff were employed purposely for the project, stressing that since then, the university had been very supportive.
"As you know, refinery is made up of many units; the first unit to be put in place in any refinery are the desalting and crude distillation units", achieved was solely sponsored by the ABU management toward ensuring the success of the project.
On present state of the refinery at ABU, Mohammed-Dabo said three units have so far been completed.
"As I have mentioned earlier, presently the refinery has completed three units which are the desalting unit, atmospheric and vacuum distillation units.
"We are equally working on four of five other units which we hope before the fourth quarter of this year, we will commission them, God willing.
"Building any technology is capital intensive; talk less of oil refining technology. It involves many trials before perfection.
"There is the need to improve upon what has already been built and this involves money. We have been making efforts in this regard but up till now no funding secured yet," he said.
Mohammed-Dabo said they have approached PTDF, Ministry of Niger Delta Affairs, TETFUND and the Nigerian Content Development and Monitoring Board (NCDMB) without much success.
He, however, said the good news was when the NNPC GMD visited the refinery. The GMD, Maikanti Baru promised to support with crude supply.
"Again, last month we participated at the just concluded Nigeria International Petroleum Summit in Abuja where we showcased our project.
"The Minister of State Petroleum Resources, Dr Ibe Kachukwu visited our exhibition booth and he was highly impressed with our efforts.
"In view of what he saw, he promised to support the project. We have submitted our proposal hoping to hear good news from him," he said.
The professor said what was interesting during that summit was that many investors were willing to partner with his team, but said the team have to improve their technology before agreeing to engage private investors.
The team leader appealed to the federal government to support the refinery project.
"It is truly shameful that we are an oil producing nation but rely on importation of refined products.
"Government has a role to play to develop this technology. Anywhere in the world, developing technologies is the responsibility of government.
"It is only when it has reached a certain stage that private investors will come and partake. Nigeria is blessed with both human and material resources," he noted.
He stressed the need for concerted efforts to judiciously utilise the country's abundant resources, saying that any country that wanted to develop technologically must try and develop technologies of its manufacturing sector.
Mohammed-Dabo observed that Nigeria would never be self-sufficient or secured as long as it relies on foreign countries for technology.
Oil Slumps To $88/Barrel, OPEC Considers 1mbpd Cut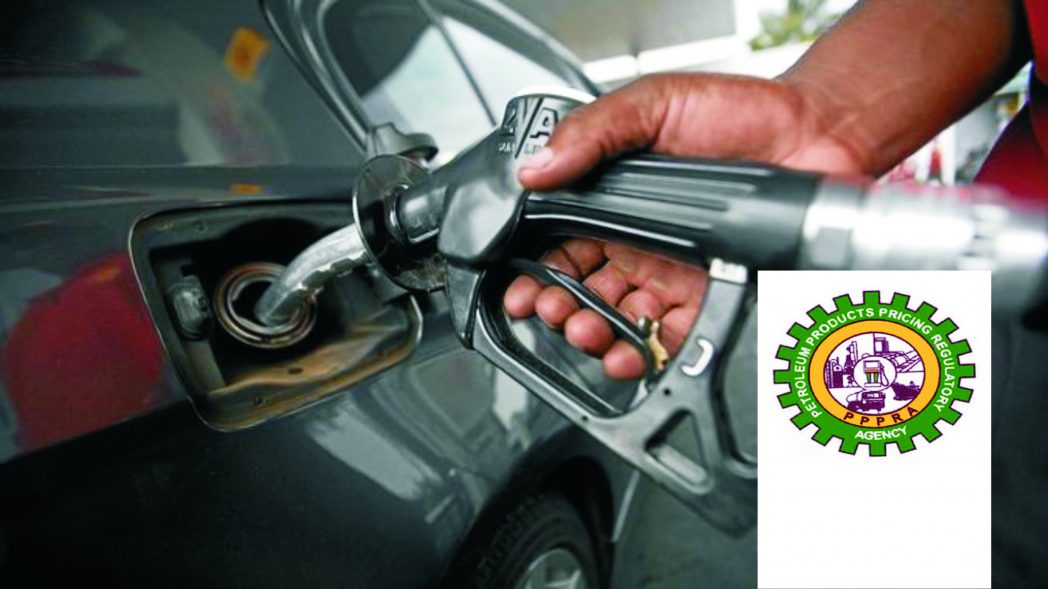 The global benchmark for crude, Brent, appreciated in price on Monday, a situation the Organisation of Petroleum Exporting Countries (OPEC) and its allies consider an oil output cut of more than a million barrels per day when they meet today (October 5, 2022).
Industry figures seen on Monday showed that the cost of Brent moved up by 3.7 per cent or $3.15 to close at $88.3/barrel as at 6.03pm Nigerian time.
Another oil grade, the WTI, also increased in price on Monday, gaining $3.36 or 4.23 per cent to close at $82.83/barrel around the same time.
However, oil grades in the OPEC Basket dipped in price, shedding $0.42 or 0.45 per cent to trade at $92.34/barrel around 6.06pm on Monday.
OPEC sources told Reuters that the oil cartel and its allies were considering an output cut of over one million barrels per day at their meeting coming up today (Wednesday).
The latest figure is slightly above estimates for a cut given last week, which ranged between 500,000 bpd and 1mbpd.
The meeting to consider a reduction in global oil supply is happening at a time when governments around the world are struggling to control runaway inflation.
A cut in supply leads to a rise in petroleum prices for consumers.
Today's face-to-face meeting of the 13 OPEC members led by Saudi Arabia and its 10 allied members headed by Russia will be the first in the Austrian capital since the spring of 2020.
"It is a meeting that is taking place at a very interesting global time," one of the sources told Reuters.
Saudi Arabia, OPEC's de facto leader, first flagged the possibility of cuts to correct the market in August.
The cartel had agreed to huge cuts in output in 2020 when the pandemic sent oil prices crashing but began to increase production last year as the market improved.
Now, the output cuts are being considered on the back of a slide in oil prices from multi-year highs reached in March and market volatility.
Oil prices soared to almost $140/barrel in March after the start of Russia's war in Ukraine, but have since fallen to around $80/barrel amid recession fears.
'Blue Economy Can Contribute $1.5trn To Economy'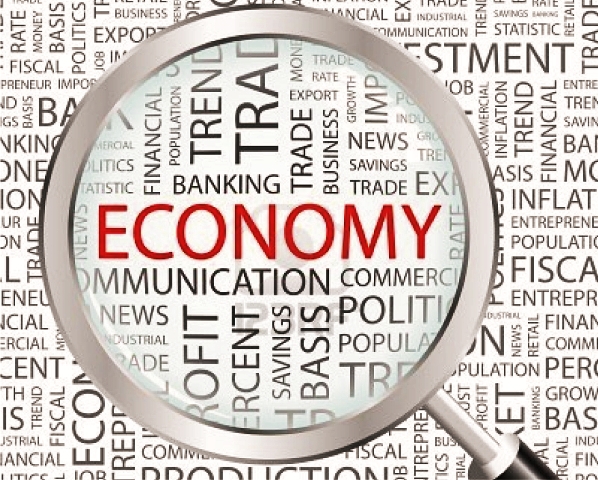 Secretary-General, International Seabed Authority, Michael Lodge, has said the sustainable development of deep seabed resources located in Africa's continental shelves, and in the international seabed area can be a key driver for the development of Africa's Blue Economy.
He stated this, Monday, in Abuja, during a pre-event press briefing on the imperative of supporting Africa's Blue Economy.
The event is jointly organised by the International Seabed Authority in collaboration with National Boundary Commission, Federal Ministry of Transportation, Nigerian Maritime Administration and Safety Agency, and other relevant Ministries, Departments and Agencies, and aimed to support the  strategy of Africa's Blue economy.
Quoting the United Nations statisics, Lodge said Blue economy could also contribute up to $1.5tn to the global economy if effectively and sustainably managed.
"The sustainable development of deep seabed resources located in Africa's continental shelves and in the international seabed area could be a key driver for the development of Africa's Blue Economy.
"According to the United Nations, Blue Economy could contribute up to $1.5tn to the global economy if effectively and sustainably managed.
"This is a huge opportunity for Africa and each African state. The oceans and seas surrounding the African continent include a wealth of natural living and non-living marine resources. This inspired a growing interest in the sustainable development of the African Blue Economy", he said.
FG, States, LGs Share N2.429trn In Three Months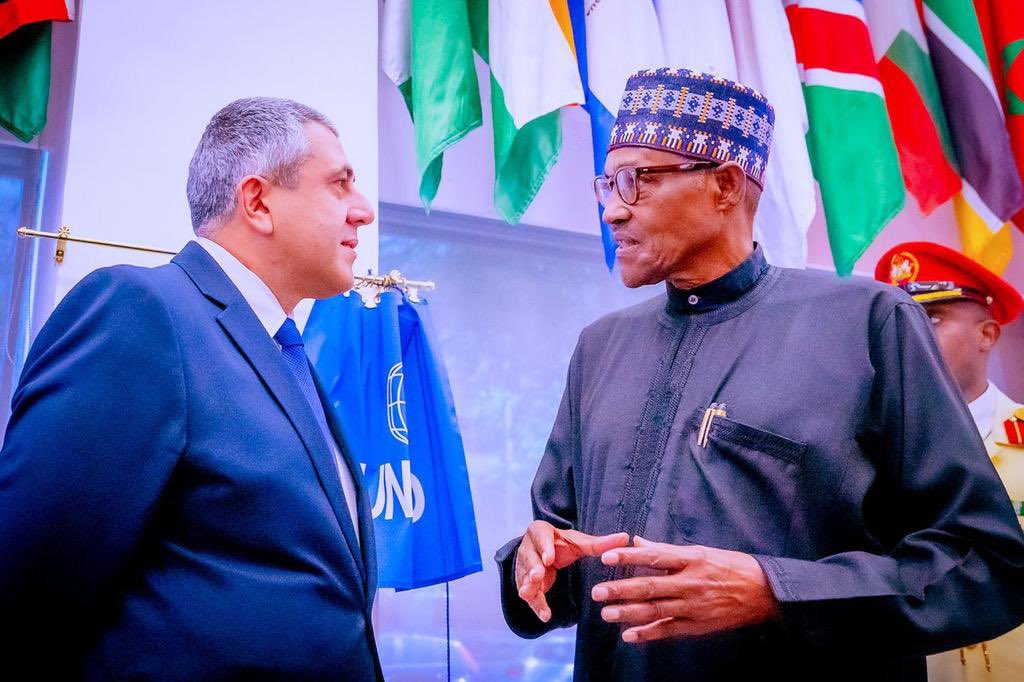 The three tiers of government comprising Federal, State, and Local, have shared N2.429 trillion from the Federation Account from June to August, 2022.
The amount is made up of statutory distributions, Value Added Tax (VAT), and others that goes to collecting agencies such as the Nigeria Customs Service (NCS) and the Federal Inland Revenue Service (FIRS).
Data available to The Tide's source stated that the Federal, State and Local governments got N673.137 billion in August, N954.085 billion in July and N802.407 billion in June.
Under statutory disbursements, which is derived after VAT and cost of collection are deducted from the total distributable revenue that accrues to the Federation Account at the end of every month, N1.823,369 trillion was shared among the Federal, State and Local Government councils.
In the three months, the Federal Government received N437.871 billion; State governments received N776.918 billion, while Local governments got N608.580 billion, thus bringing the total statutory disbursements between June and August to N1.823,369 trillion.
Under the proceeds from VAT, a total allocation of N586.26 billion was made to the benefiting governments in the three months reviewed. In August, the three governments got N215.266 billion, in July, N177.167 billion, and in June, N193.827 billion.
From June to August, the FIRS, Customs and other revenue-generating agencies that are entitled to the cost of collection received and shared N35.487 billion in August, N47.254 billion in July and N44.606 billion in June, 2022, bringing the total for the three months to N127.347billion.
After making all the deductions, the remainder known as the 'total distributable' was shared as follows: Federal Government in August received, N259.641 billion, in July N406.610 billion and in June, N321.859 billion. So, in the three months, the Federal Government got N988.11 billion.
Within the same months, the state governments received N222.949 billion in August; N281.342 billion in July and N245.418 billion in June – all amounting to N749.709 billion.