Commissioner Explains Controversial Lagos Land Use Charge
Amid the complaints about the new Lagos State Land Use Charge, the Commissioner for Finance, Akinyemi Ashade says an aggregated tax has combined three erstwhile separate taxes, namely; tenement rate, ground rent and neighbourhood improvement levy into one to form the land use charge.
Ashade, who noted yesterday in Lagos that Land Use Charge had been trending for the wrong reasons recently, said that instead of paying three different taxes, the tax payer pays just one consolidated tax.
"Land Use Charge is not new in Lagos, neither has it been arbitrarily introduced to the state. Rather, it emanated from a long process of deliberation, consultation and engagement, all of which typically precede law-making.
"Indeed, implementation of this particular tax was sequel to the passage of the Land Use Charge Law of 2001 as promulgated by the Lagos State House of Assembly.
"The law has therefore, been operational since 2001. Its stipulations are also fairly simple. It essentially applies to defined categories of properties which are in turn required to pay taxes that vary in accordance with the categories.
"In calculating the Land Use Charge payable on a property, a simple formula is applied: the estimated value of the property is multiplied by relief rate and further multiplied by the appropriate charge rate.
"While the estimated value of a property is self explanatory, I will explain each of the other two terms in more detail,'' the commissioner said in a statement.
"The `charge rate' is a relatively small percentage charge that is applied to different categories of property depending on their categorisation. A property that is occupied by the owner for instance, enjoys the lowest charge rate.
"A property that is used for industrial or manufacturing activity is categorised as `industrial' and is charged higher than owner-occupied properties but considerably lower than `commercial' properties.
"Commercial properties are those properties that are deemed to be fully utilised for commercial activity a bank branch for instance. There are a few categories in-between.
"There is also the `relief rate' which refers to a discount on the calculated charge.''
Ashade said the Land Use Charge Law of 2001 stipulated that reviews of the charges payable be made on a five-year basis but for some reason this did not happen.
Ashade recalled that with the Land Use Charge regime not undergoing any review for 16 years, as at 2017 before the repeal of the old law, rates payable had become significantly obsolete.
"So when some people complain that their rates have gone up by 300 percent over last year's rates, the truth is that the rates have actually gone up for the first time since 2001.
"In adjusting the bill of a property owner from the N1,200 which he paid annually between 2002 and 2017 to N5,000 annually for instance, the new regime has simply tried to bring the charge up-to-date and in line with present day realities, regardless of the percentage increase.
"This is not to say, however, that the entire Land Use Charge administration is working perfectly. It isn't.
"Like all systems which employ human intermediaries, there are occasional errors, especially where `Best of Judgement' has been employed in determining the scope and size of a property and the exact use to which it is put.
"This typically happens where property enumerators are denied access to these properties. I would therefore like to implore Lagosians to kindly avail our enumerators of as much cooperation as possible when they visit your properties.
"This is to help ensure that ultimately accurate variables are used in determining the rates chargeable on each property,'' he said.
The commissioner said that this is one of the reasons why Ambode made it clear at his engagement with the organised private sector recently, that the government was open to dialogue.
"The Land Use Charge bills are on paper demand notices, not etched in stone. Property owners who find their bills contestable are encouraged to contact the Land Use Charge Office Help Desk at Alausa or indeed any of our offices spread across Lagos.
"There are also provisions for mediation. If after all of this, a citizen remains unsatisfied, he may proceed to the Appeal Tribunal,'' he said.
Ashade said that even though the law clearly stipulates that upon receiving a demand notice, payment must be made within 14 days, failure of which different penalties of up to 200 percent of the original bill would begin to apply, the reality is that the state government is making key concessions in this area.
"We appreciate that the economic situation has impacted everyone significantly and that the increases are steeper for some property owners than others.
"Property owners who are unable to pay the full charge up front can engage the Land Use Charge officials and jointly agree on a staggered payment plan. So the argument that government expects everyone to pay this charge in full upfront, regardless of your economic circumstances, is not correct.''
He said the new Land Use Charge regime also has several reliefs or discounts that were designed to cushion the impact of the charge on property owners, noting that Pensioners who were aged 70 and above and who live in their own houses, were not expected to pay Land Use Charge.
"Every property enjoys a general 40 per cent discount on the calculated market value. Where a property owner goes ahead to pay his bill promptly upon receiving the demand notice, he enjoys an additional discount of 15 percent.
"A person living with disability and occupying his own property enjoys a further discount of 5 percent,'' the commissioner said.
"So, I can confidently say that property owners need not be alarmed at what they may have heard or read regarding this new Land Use Charge regime.
"Land Use Charge does not seek to punish anyone. Where the charge is considered outrageous for instance, we have provided ample room for engagement with the Land Use Charge officials for possible review.
"And of course, we recognise that the law has been made for us and not vice versa.''
Ashade said: "Very importantly, Land Use Charge is being implemented in an asymmetric manner. What this means is that it impacts considerably less on the less-wealthy or poor than the wealthy.
"In our ongoing enumeration of properties in Lagos for instance, we realise that the vast majority of properties across the state — close to 75 percent, are valued below 10 million.
"A building that is valued at under N10 million is required to pay annual land use charge of N5,000 (up from N1,200 which they were expected to pay in the old regime).
"Simply put therefore, majority of properties in Lagos will be required to pay N5,000 annual Land Use Charge which translates to N417 every month.
"A building that is valued at N20 million for instance, only pays N9,120 annually where it is occupied by its owner. If that building is being used commercially, it pays N91,200 annually.
"If on the other hand it is partly occupied by the owner and partly used for commercial activities, then the annual charge is N30,720,'' he explained.
He reminded Lagosians of the horrifying conditions of physical and social infrastructure across the state, adding that from roads to drainages, from power to bridges, from education to healthcare, the story was the same.
Also, he noted that many of the residents were products of the public school system, but today on account of severe under-funding there was such a lack of confidence in the public school system that everyone who could afford it, takes his child to a private school.
"This need not be so. Is it decent to have Lagosians spend 7 to 8 hours in traffic everyday?
"But this is what we have been condemned to in the absence of a functional mass transit system and the inadequacies of our road and transportation infrastructure.
"Should we be relying on rickety commercial buses, otherwise called "Danfo'', to convey human beings in the 21st century?
"It is against the backdrop of decades of under-investment in infrastructure in the face of our rapidly exploding population, that we came to the realisation that we must embark on aggressive infrastructure renewal across Lagos or brace up for total infrastructure collapse.
"Internally generated revenue is our best hope for redressing this humongous infrastructure deficit. Thankfully, the evidence of effort in this regard stares us in the face everyday.
"From completed and ongoing construction works at Badagry, Epe, Ikorodu, Ajah, Abule-Egba, Ojodu, Pen Cinema in Agege, Airport Road, Oshodi, Oworoshonki and others, to the sundry road infrastructure projects planned in this year's budget, including the BRT lane from Oshodi to Abule Egba and the 8km alternative road to be constructed to link VGC with Freedom Road in Lekki Phase One.
"From the enhanced security across the state and the major streets which are all lit up at night to the planned investments in education, healthcare and others, clearly the Ambode administration is putting your taxes to good use.
"Our pledge is that even in the midst of our anxiety to work as frenetically as possible to deliver the infrastructure that Lagos requires, we will continue to engage Lagosians to ensure that the there is understanding, appreciation and buy-in by our people and that implementation of our IGR regime remains as humane as possible,'' Ashade said.
Fubara's Social Housing Policy, Workable In Rivers -China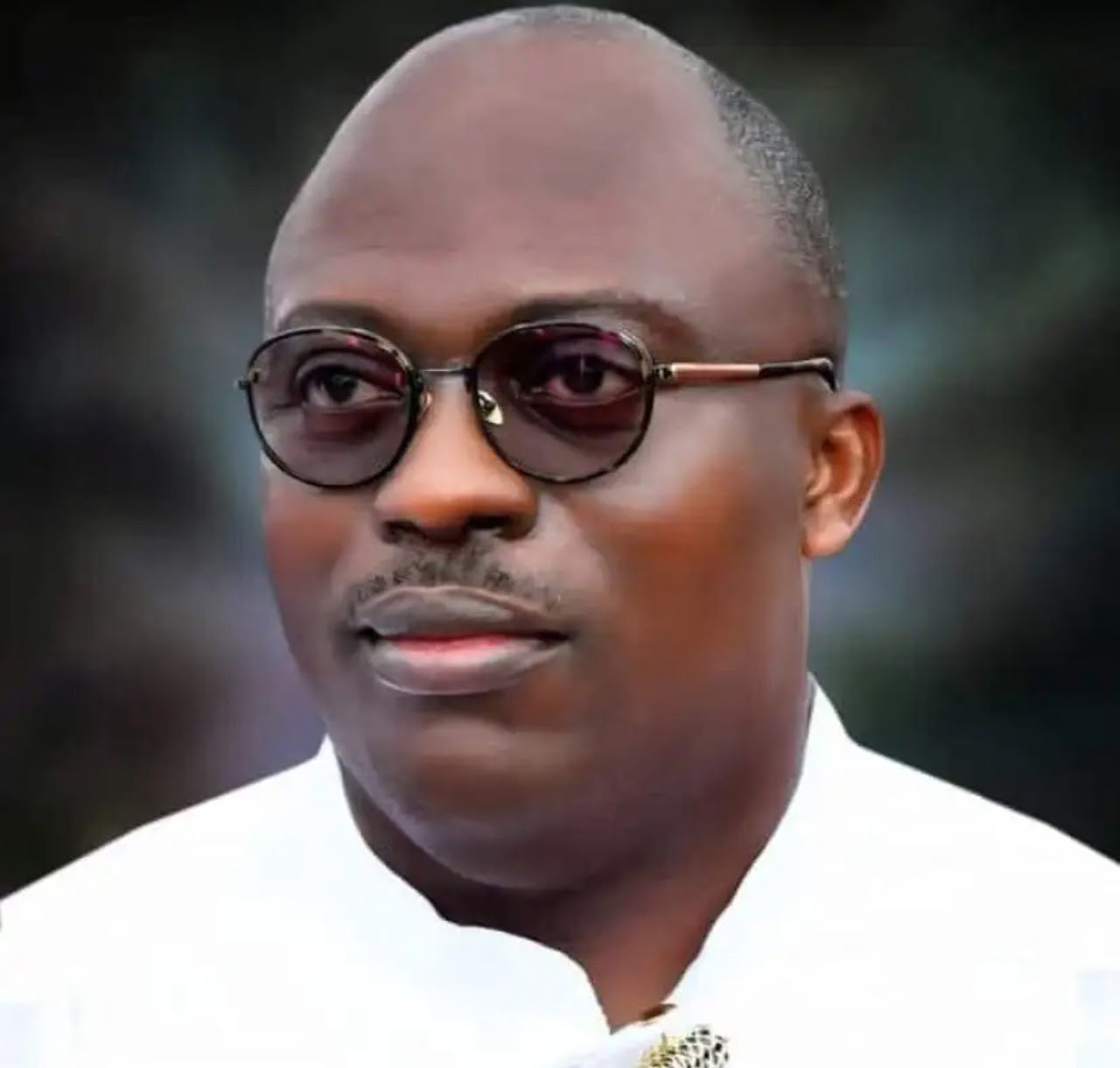 An international housing professional, My-ACE China, has expressed support to the Rivers State Governor, Sir Siminalayi Fubara's housing policy and the potential for accelerating housing delivery to the people of the state.
China, who is also the founder of international real estate empire, Mayor Of Housing, said this in Port Harcourt, while fielding questions from senior journalists on the assessment of the governor's policy thrust and implementation strategy.
Weighing in on the inaugural speech of the Rivers State governor, with specific focus on housing delivery, China said that Fubara has struck the right cord by identifying social housing as key priority area his administration would invest in through pragmatic public-private partnership initiatives.
In his "Blueprint for consolidating The New Rivers Vision", Fubara had said, "As Rivers State continues to urbanise, the demand for decent housing also escalates. New Rivers Vision's housing policy would support private sector investments in housing development to reduce the deficit.
"Although progress is slow, the potential in the state's social housing sector is enormous. Therefore, we commit to expanding opportunities and incentives for individuals and real estate developers to invest in providing affordable houses for citizens.
"Accordingly, we shall: provide an enabling environment for massive housing development programme through public-private partnership participation; improve land acquisition and development by removing all encumbrances through reduced fees and timely approval of title documents to attract and encourage estate developers to deliver affordable housing; provide housing loans for civil servants to acquire or build their own houses with flexible long-term repayment terms; leverage the Federal Government to site low-cost housing schemes in the state for citizens to acquire for the families; and support the Rivers State Housing and Property Development Authority to promote and invest in the development of housing estates to serve the needs of citizens either alone or in partnership with the private sector."
Explaining the import of the policy for Rivers people, China said that Social Housing was the answer to the huge deficit in the sector because it provides 'Affordable Housing' for majority of low-income earners, adding, "It is a scheme where a government subsidises the cost of housing to a group such as indigenes, civil servants, or under-privileged persons.
He praised Fubara for the initiative, adding that many professionals in the sector were ready to help government drive the policy to highest level of success.
"Most times, government provides what we call long-term either rent-to-own models with low simple houses that are basic, which minimum wage earners can achieve as their aspirations to home ownership. It is usually a government-controlled housing scheme."
Pushed on what the new Rivers State administration can do to actualise the desire, the sustainable housing expert said, "I was very delighted with the new Governor, Sir SiminalayiFubara, when I discovered that social housing was the priority of his administration.
"What the administration can do to actualise this are four fold. First is decentralisation of government/parastatals and infrastructure. For instance, for you to achieve a social housing scheme, the government would go to upcoming areas where land is affordable; where construction would also be affordable. But you would notice apathy by Port Harcourt residents to go outside the city centre. Now, with rising cost of transportation, and where all the civil servants work at the State Secretariat in the city centre, and if a housing scheme is at Omagwa or Obiri-Ikwerre, and a worker has to travel from Omagwa or Obiri-Ikwere to work, the cost of transportation, which has been worsened by subsidy removal, would be counter-productive for the low-cost houses.
"Yes, you gave somebody house but it is not cost-effective to him because transport fare eats it up and renders the house non-affordable. So, the first thing the government needs to do is to make an immediate plan to decentralise some of the parastatals so that people can work and live close to or where the affordable houses are located.
"The second strategy is to make basic infrastructure like schools, health centres and markets available where the Social Housing Schemes are located.
"The third pathway to success is for government to subsidise and privatise the construction of any housing project. The major mistake with government-owned enterprises in Nigeria is that the initiatives are run by government appointees and officials. When another administration comes, the project suffers. Then, corruption, which leads to padding and inflation of costs in components,hampers the implementation of the projects because unlike many other ventures, housing is very sensitive to quality control. If you try to lower standard or other forms of corruption in a government housing scheme, the quality would be so compromised that the project might not be completed or meet standard specifications. Such project should not be handled by government bidding and vending system or persons not experienced in social housing.
"Government needs to get experienced industry players to provide the model and discount the model, and take the discount directly to the developer, and then, let the off-takers be pre-qualified by the government but they (government) pays whatever the amount is directly to the off-taker. That way, the government only comes in to subsidise the developer, and the pre-qualified off-takers take the houses at affordable rate.
"For instance, if an average two-bedroom bungalow would take N20million to procure. Then, the government comes to two parties; a developer and a private mortgage firm. The developer builds the house for N20million, the government decides to do a 50per cent subsidy, so, they pay N10million as counterpart funding for a civil servant, then,the mortgage firm comes in and pays the N10million. The civil servant can then service the N10million to the mortgage firm through either their national fund or their salary. That way, a civil servant actually is only able to pay the monthly repayment to own the house over about 10 years to the mortgage firm. The government ensures the quality of the houses, and because it is private sector driven, there is no room for corruption because the scheme is quality and profit driven, the firm has his name to protect. The government only comes in to ensure accessibility.
"The fourth option the Rivers State Government needs to do is to fish out the qualification of the housing design. There is a new trend called minimalism architecture, where bogus houses are not allowed but simple eco-friendly functional houses. That is why the Mayor of Housing is one of the first companies in Nigeria to retain a minimalist architecture, someone that ensures the houses are simple enough to avoid waste in construction. This is because there are too many dead spaces in houses that consume money but are not functional in return and utility to the end owners.
"In summary, decentralising public amenities at the level of the social housing scheme; privatisation to make it private-sector driven with government coming in for subsidy, and then, very deliberate design to eliminate bogusness to gain affordability and eco-friendly functionality. With these, I am sure the dream of His Excellency to achieve social housing would be very successful.
"One of the things that stood out in his inaugural speech is social housing. I look forward to its implementation so it can bring resurgence to the housing sector here in Rivers State," China said.
Justifying social housing as the best strategy to close the housing gap, and highlighting where the scheme has been successfully implemented, China listed the US, London, and other places, including Nigeria in the Second Republic (early 1980s) when there were low-cost estates, adding that social housing policies have failed, in most part, in Nigeria since after the 1980s because of high level of corruption and bureaucracy.
He noted that, social housing would fail again, if government gets involved directly in the pre-qualification, construction and allocation processes, because, according to him, "a lot of value is lost in the corruption chain".
"When government wants to achieve social housing, the corruption and bureaucracy in the system would stifle it. The only option is to have it driven by the private sector. You have to get a credible firm to construct it just as you give construction firms to construct roads for you. Government is to supervise the value chain while private sector handles the nuts in the chains. It has worked in a lot of places, and it is one of the ways that government uses to intervene in housing crisis. Nigeria is now in a state of emergency because we are talking of 22 to 28million housing deficit," he said.
Speaking on the difference between social housing and normal housing schemes, China explained that, "The difference between social housing and normal housing schemes is that social housing is usually subsidised by the government."
He made recommendations to help government efficiently implement the policy.
China said, "We live in an import-dependent economy, and once forex goes up, everything goes up. We are also in a logistics-dependent country. So, when fuel goes up, everything goes up too.
"That is why the hyper-inflation that began two years ago when fuel went to N186 has remained there. It has gone to 21per cent for two years, and with the new surge after subsidy removal, it will only go higher. If deliberate interventions are not made to buffer the effect, inflation will only get worse. The cost of housing will also be affected by inflation, unless the government can cushion the effects through social housing.
"Two things can be done: Subsidy or discount on social housing; consideration of minimum wage review because when the cost of housing has been subsidised, the off-taker (workers) would still need to do their own counterpart funding. If minimum wage is not enough due to high transportation cost, you will still record very high level of default in the payment regime. If that happens, the system might have problem.
Another thing that can help is the technology deployed in building those houses. We need to look at what substitutes exist in low-cost schemes. Low-cost housing must not be low-quality housing. There is minimalism architecture where the houses would be designed to have facilities for basic shelter and not luxuries or bogus facilities that cost more. The tech determines the cost. If you run it as normal government contract where contractors come and bid, it will make a mess of the whole thing.
"We know that government vendors do a lot of padding. Therefore, government will need to go out of its way to invite already tested brands in the housing value chain that are already developing low-cost houses, and then have a public-private partnership (PPP) arrangement with them to favour the off-takers. Social Housing is all about cost. If it is not affordable, then, it is not social housing."
China said that a good number of experts and private sector investors were already waiting to take advantage of the governor's policy strategy to make affordable and accessible housing available for millions of low-income earners, who had been left behind in the equation in order to bridge the wide gap in the housing deficit.
By: Nelson Chukwudi
Decline In Commercial Real Estate Triggers Reduction In Valuation Jobs
With commercial real estate market impacted by major disruptions, including the global financial crisis and the COVID-19 pandemic, property valuation jobs are becoming hard to find among professionals.
The sector has also been slowed down by uncertainties in the market and turbulent Nigerian economy, especially monetary and fiscal policies.
Besides, the market has also been hit by the rise in building materials, especially cement, rods and sanitary wares that made it impossible for investors to delve into commercial real estate developments, while facility managers tripled their charges due to energy and other maintenance costs.
For instance, a 50-kilogramme bag of cement earlier sold for N4, 200 has shot up to N4, 700 in some locations. A set of sanitary wares now goes for N50, 000, against the earlier price of N45, 000 and a tonne of iron rods climbed to N500, 000 from N490, 000.
The total value of global commercial property fell by five per cent in 2020, to $32.6 trillion, at a time when global economic output contracted by more than three per cent.
In Nigeria, especially Lagos, commercial real estate sector declined by 14 per cent in 2022 compared to 2021 amid currency challenges and rising inflation. Interestingly, office demand remains within the premise of either quality or affordability.
Notably, the office market continues to exhibit varying levels of occupancy across different grades. The B+ grade segment appears to have the highest occupancy level at 78.36 per cent, while the A and B+ grade segments have 71.35 per cent and 75.35 per cent occupancy levels respectively.
Estate Intel said the office sector in Nigeria recorded a decline to 16 per cent of total stock from the 25 per cent recorded in 2022. However, it stated that the sector has continued to remain resilient in terms of occupancy rates despite pandemic headwinds and leasing activity still being driven by relocations.
According to Savills World Research, the value of all the world's real estate reached $326.5 trillion in 2020, a five per cent increase on 2019 levels and a record high. Growth was driven by residential, which is by far the largest real estate sector, accounting for 79 per cent of all global real estate value. It saw its value increase by eight per cent over the year, to some $258.5 trillion.
The world's most significant store of wealth, real estate, is more valuable than all global equities and debt securities combined, and almost four times that of global Gross Domestic Product (GDP). The value of all gold ever mined pales by comparison at $12.1 trillion, at just four per cent the value of global property.
For instance, International Monetary Fund (IMF) said tighter financial conditions tend to have a direct impact on commercial property prices by making it more expensive for investors to finance new deals or refinance existing loans, thereby, lowering investment in the sector.
They could also have an indirect impact on the sector by slowing economic activity, reducing demand for commercial property such as shops, restaurants and industrial buildings.
Estate surveyors and valuers, who confirmed the decline in commercial real estate in Nigeria, however, said the sector is currently peaking up again. "The major challenge is lack of commercial spaces as investors shy away from developing commercial real as part of fall out of COVID- 19 challenges.
"Now that businesses are coming back to traditional offices, we have gaps that will take some time to fill," according to the Chairman, Faculty Plant and Equipment Valuation, Nigerian Institution of Estate Surveyors and Valuers (NIESV), Mr. Kevin Ofili.
He admitted that the decline in commercial real estate transactions have affected valuation jobs. "Naturally, because of void earlier created by COVID-19, valuation jobs as it relates to office buildings dropped significantly since 2020, but studies for developing new office buildings is picking up again," he said.
Ofili said government is spending less in capital-related expenditure and Central Bank of Nigeria (CBN) continuous increase in Monetary Policy Rate (MPR) is a major challenge to valuation and other services-related jobs in Nigeria.
"Once business activities reduce in any society, valuation assignments will reduce couple with continuous rising interest rate in Nigeria and world over," he said.
Ofili called for special incentives from government, such as tax incentives for developers and to lower property-based taxation for uses in the short to medium term. He also suggested compulsory valuation by government in dealing with excise duties assessment among others like compulsory insurance valuation for government premium payments.
For the Chairman, NIESV, Valuation Professional Group, Gbenga Ismail, the market is stagnant and not many new developments in the pipeline and valuation instruction has reduced, as main valuation instructions are for mortgages commercial loans and financial reporting. "So, if mortgages are reducing definitely valuation instructions will reduce," he said.
He also pointed out the main issue is advancement in technology. "It is becoming easier to determine valuation process coupled with this is policy. If policy does not insist on valuation then no corporate will do it. So, policies like financial reporting are expected to increase valuation."
Ismail, who is also Vice Chairman, NIESV Lagos, said the good old days have gone, like in Asset Management Corporation of Nigeria (AMCON), when the process required that valuations be done before a transaction is concluded.
"Government should also request valuation under Bureau of Public Procurement (BPP) rules before any real estate procurement is done.
"All valuation reports are financial reporting instruments. The purpose of the report is to guide before any major decision is taken. What the valuer does is to provide market intelligence through the report to add to what you already know," he added.
Experts Task New Govt On Housing
Experts have advised incoming administrations at federal and state levels to pay greater attention to housing as a Experts have advised incoming administrations at federal and state levels to pay greater attention to housing as a poverty alleviation tool in the country.
The Chief Executive Officer, Eximia Realty Company Limited, Mr. Hakeem Ogunniran, said housing, as one of the economic variables, could be deployed to lift people out of poverty in the country.
The Chief Executive Officer, Eximia Realty Company Limited, Mr. Hakeem Ogunniran, said housing, as one of the economic variables, could be deployed to lift people out of poverty.
He observed that leaders need political will and policy shift by rethinking the underpinning philosophy of housing as a right and social good, adding that government policy must differentiate between affordable and social housing.
Ogunniran stated this at the 17th yearly leadership seminar tagged, "Closing the Poverty Gap through Housing: Issues, Challenges and Solutions" organised by Harvest Fields International Church, Lagos.
He said: "Housing constitutes an important part of people's living conditions and makes a contribution to their life chances. The significance of the links between housing and poverty, and material deprivation deserves greater attention. The interaction between the two can have a big effect on the numbers of those defined as 'living in poverty', who they are and the implications for policy."
According to him, the sector needs direct intervention from government by creating institutions that will deliver low-cost and social housing for the people.
He said the government should create policies to drive social and housing benefits that will subsidise cost of housing and partner with the private sector to create a collaborative platform to deliver houses at affordable prices.
"We need to build a coalition of critical participants in the housing value-chain such as the government, landowners, financiers, developers and off-takers. Government should create a solution that straddles the demand and supply side of the housing ecosystem.
"Government needs to work on an enabling environment that will help people to deliver housing. We must commodities housing, start to buy and sell houses the same way we buy and sell other commodities. We have to industrialise the process of housing delivery.
"Today, we are still building houses but we have to start manufacturing houses and standardise the processes to deliver houses in large numbers, lower the prices and make housing more affordable to the people," Ogunniran said.
He said the incoming government needs to understand why the previous attempt to improve housing has not worked and create a policy that addresses issues of housing demand and supply.
The former managing director of UAC property development company said: " Housing has become more of a poverty aggravation tool, the new government has to change that narrative and convert housing to poverty amelioration instrument.
"We have a National Housing Policy, particularly the 2011 policy, which touched on every element of housing to make it more affordable and accessible but the government decided to implement the easiest part of the policy, which was on housing finance by creating the Nigeria Mortgage Refinance Company (NMRC). We need a policy that will enhance mortgage creation and before you create mortgages, you have to build the houses."
He called for special a window to secure building approvals, wavers for building material import and land provision at concessionary rate. He added that the Land Use Act of 1978, whose provisions, he said, needed review would make land accessible for housing.
Ogunniran challenged churches and other faith-based organisations to go beyond competing for building large auditoriums, but convert lands to building affordable housing for their members.
The General Overseer of the church, Reverend Akinola Abraham, lamented that some institutions in Nigeria like schools and other projects have not been well managed since the military regime to the present civilian administration.
He urged Christians to rise up to the occasion and restore the lost glory of the country as God has great interest in Nigeria.
Abraham charged christians to make an impact in the real estate sector and other fields of endeavor, as well as imbibe the culture of excellence in all activities.