Heartland FC Shares Points With Go Round FC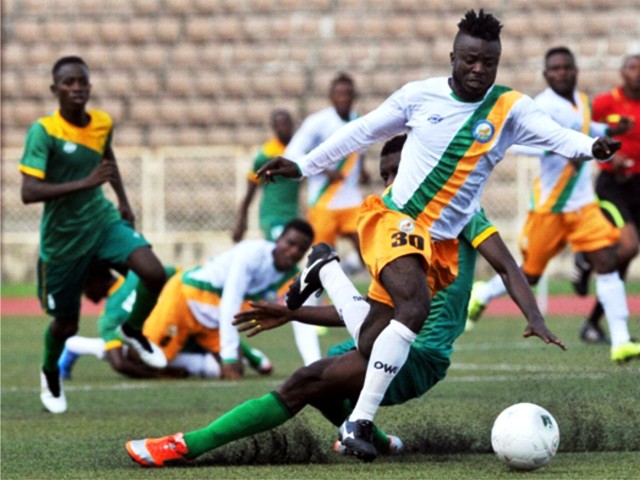 Go Round FC dropped points at home for the first time in more than one year as they were forced to a draw by Heartland.
The encounter at the Krisdera Hotel Stadium ended 1-1 after Julius Ubido equalised following a Chidi Nwachukwu goal that had put the home side ahead.
Heartland had not scored a goal in the league before this encounter while Go Round FC were confident that they had not dropped points at home since the loss to Remo Stars two seasons ago.
As early as the 11th minute, Chidi Nwachukwu headed home a sublime freekick taken by Morris Chukwu to put the home side ahead.
Five minutes before half time, Adelani Adeseun thought he had the second goal when he stole the ball from Heartland's goalkeeper, Ebele Obi who had spilled the ball off a free kick, but the referee spotted an infringement and ruled out the goal.
In the 43rd minute, Lucky Emariojoke should have equalised when he found some loose space in the Go Round FC box and rattled the goalkeeper, Stanley Nwabali who needed two attempts to stop the ball from going in.
At the start of the second half, Shadrack Oghale replaced Adeseun Adelani and was pulled down a minute later when he stylishly went past Ikwugbado Kenneth.
The Heartland defender got a yellow card for his efforts.
But the game turned on its head in the 53rd minuet when Julius Ubido jumped highest to head home from a corner kick, giving his side its first league goal this season.
Chile Azu tried to score from outside the box in the 77th minute but his left footed strike went wide.
Three minutes later, Azu got a yellow card for pulling down Lucky Emariojoke.
Ugonna Ezenwata's header was on target in added time from a Morris Chukwu cross but Ebele Obi parried for corner.
Chile Azu in an atttempt to score fouled Obi and was sent off for a second bookable offence in added time before the referee ended the game at 1-1.
Coach of Go Round FC, Ngozi Elechi thought his players underrated Heartland.
"Before this game we already spoke about not being over confident because of Heartland. They came out all out to play Akwa United and it was a solid performance.
"But over all I think there are areas my team did not do well by not keeping the ball on the ground," Elechi said.
Ramsome Madu was proud of his boys for finally getting a result from Go Round Fc who he described as a side that had always beaten them.
"Sometimes some teams do not start well. We are among those teams that don't start well but as the games progress we will progress.
"I'm happy with them because they stood their grounds against Go Round. You know they have been beating us. At least we thank God for getting a draw in today's match," Madu said.
Police Rescue Abducted Varsity Student
The Police Command in Cross River State on Monday confirmed the rescue of a 24-year-old law student of University of Calabar, by joint security operatives.
Spokesperson of the command, SP Irene Ugbo, who confirmed the development to newsmen in Calabar, said the victim, Deborah Effiom, was rescued from her abductors on Wednesday, September 14, after 13 days in captivity.
Ugbo said the rescue operation following intelligence report was carried out by a combined team of operatives from the Police, Army and Air Force.
She explained that the student was abducted by gunmen from her residence in Calabar Municipality Local Government Area, where she resides with her parents, on August 31, and taken to an unknown destination in her mother's car.
The Command's spokesperson disclosed that two of the five suspected kidnappers were killed during the rescue operation.
Ugbo also disclosed that the N5.05 million that was paid as ransom to secure her freedom as well as her mother's car were also recovered from the abductors.
"They demanded money for their victim's feeding and N50,000 was paid through a POS operator who is now in our custody.
"They further made a demand of N5 million ransom which was also paid to the POS operator who is their receiver, but they never knew that security operatives were on their trail all along.
"While two of the kidnappers were killed in the process of securing the girl's release, three others escaped with bullet wounds."
Ortom Blasts APC Guber Candidate Over Allegations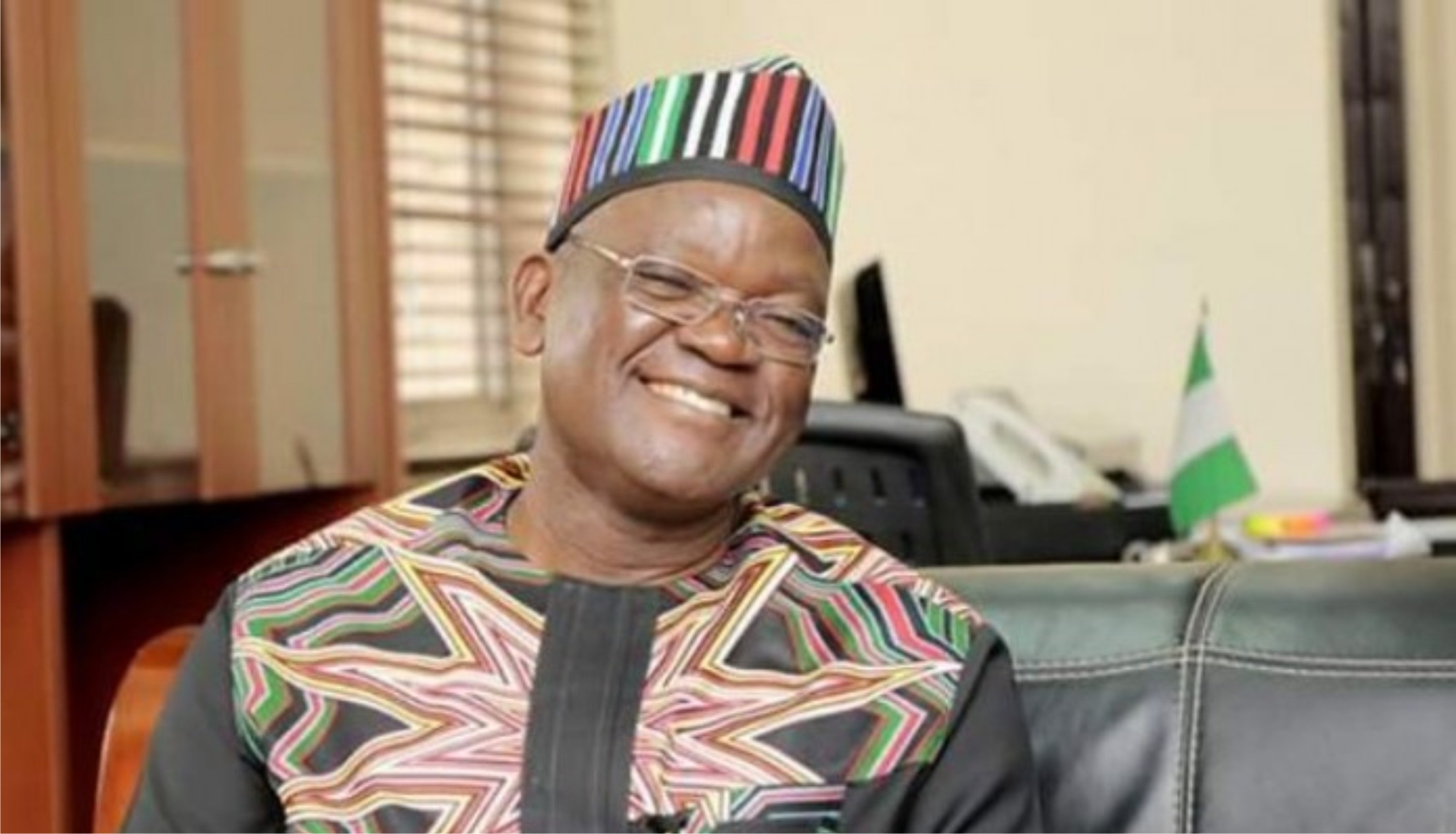 Governor Samuel Ortom of Benue State is to commence legal action against the governorship candidate of the All Progressives Congress, APC, Rev. Fr Hyacinth Alia, and his campaign team over a recent damning statement against his person and office.
The APC governorship candidate in a statement by his Head of Communication, Alia '23, Mr Kula Tersoo, had accused Governor Ortom, of allegedly fleecing the state.
According to the statement, "Governor Ortom and his gang led by Speaker Titus Uba should be ready to tell the people of the state why as the Chief Executive of the state, he roguishly padded the wage bill of the state from N2.7billion to N7.8billion.
"Ortom should be ready to convince the Benue people on why he usually send thugs after the Senior Citizens he is owing over 30 months of pensions and gratuity anytime they are out for peaceful protests."
Reacting in a counter-statement, Governor Ortom through his Chief Press Secretary, Nathaniel, said "the statement in the media, credited to the Communications Team of the disputed governorship candidate and suspended priest, Hyacinth Alia of the APC in Benue State is puerile, unfounded and beer parlour conjectures. The author showed how desperate the APC is willing to market all sorts of barefaced lies to gain unhindered access to the state treasury.
"First, it is baffling that the campaign team of the suspended priest chose to deploy blackmail and falsehood as an art and weapon to ride to power in 2023. We find this absurd and should be completely out of tune with the character of one who wishes to be trusted with state power.
"Hyacinth Alia who has failed in the church and wants to take cover in the political space, now bandy humongous figures of money alleged to have been received and spent by the administration of Governor Samuel Ortom. This is cheap and it shows the level of desperation in that camp.
from electoral defeat in 2023.
"In any case, Alia is not in contest for the 2023 Benue Governorship seat because no primary election was conducted. Even at that, the PDP is strong enough to face any party at the polls next year."
Edey work. Yes e dey work well well