Southern Leaders Fault Buhari's New Year Speech …Call For Immediate Restructuring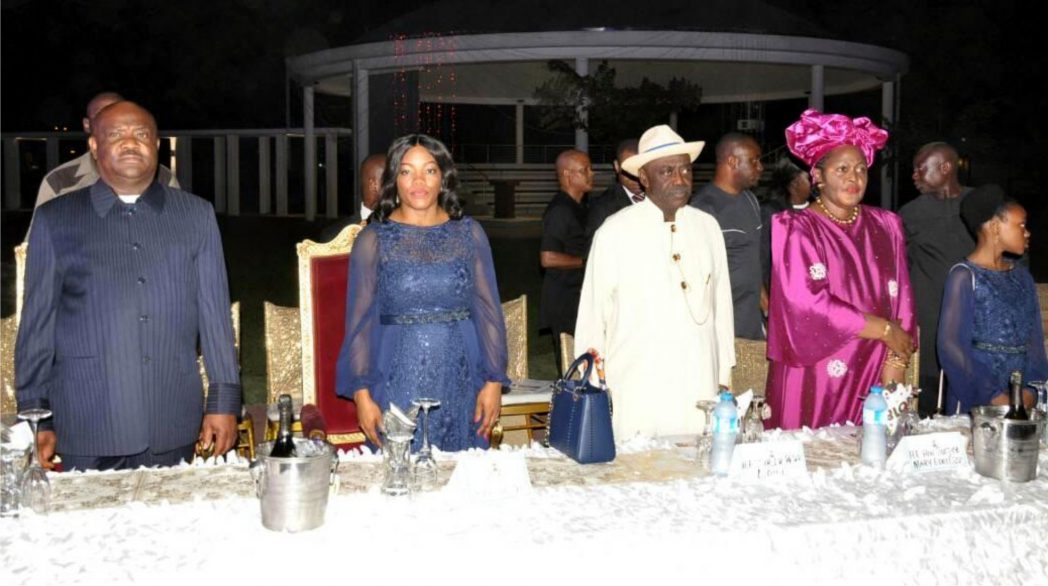 A forum of some southern and middle belt Nigerian leaders has faulted President Muhammadu Buhari's stance on restructuring expressed in his 2018 New Year address.
The president in his broadcast last Monday said addressing the process of governance rather than restructuring the country was the way out of Nigeria's crisis.
He said: "In respect of political developments, I have kept a close watch on the on-going debate about 'Restructuring'. No human law or edifice is perfect. Whatever structure we develop must periodically be perfected according to changing circumstances and the country's socio-economic developments.
"We Nigerians can be very impatient and want to improve our conditions faster than may be possible considering our resources and capabilities. When all the aggregates of nationwide opinions are considered, my firm view is that our problems are more to do with process than structure.
"We tried the Parliamentary system: we jettisoned it. Now there are shrill cries for a return to the Parliamentary structure. In older democracies these systems took centuries to evolve so we cannot expect a copied system to fit neatly our purposes. We must give a long period of trial and improvement before the system we have adopted is anywhere near fit for purpose.
"However, there is a strong case for a closer look at the cost of government and for the public services long used to extravagance, waste and corruption to change for the better.
"I assure you that government is ever receptive to ideas which will improve governance and contribute to the country's peace and stability," the president had stated.
The ruling All Progressives Congress later clarified that the president in his address did not altogether reject restructuring, a subject the party said is part of its agenda.
But apparently not convinced by the party's clarification of Mr. Buhari's stance, the southern and middle belt leaders forum insisted that Nigeria is facing crisis because of the dysfunctional structure of the country.
Its position was contained in in a press release signed by Yinka Odumakin, Publicity Secretary of South-west group, Afenifere; Bassey Henshaw from the South-south; C Ogbu from the South-east; and Isuwa Dogo from the Middle Belt.
It said: "The Southern and Middle Belt Leaders Forum welcomes Nigerians into the year 2018 after a grueling and harrowing 2017 in which our people went through untold hardship as the crisis of our dysfunctional structure took its worst toll.
"It was a hellish time when suicide became MAN OF THE YEAR as many of our citizens found life unworthy of further living and jumping into available rivers or hanging on the ceilings."
According to the forum, the massive loss of jobs in 2017 was tied to government's deviance to restructuring
"The National Bureau of Statistics reported a loss of four million jobs in the year with millions of those employed working without pay for several months," the forum noted.
"Our citizens who fled abroad because there is no hope for them at home were subjected to all manners of degrading and inhuman treatments as the horror tales from Libya where Nigerians were auctioned for $400, turned to sex slaves and subjected to extreme violence.
"On the home front, life is becoming short, nasty and brutish as death and violence are now common place in the hands of AK 47-wielding herdsmen, armed robbers, kidnappers and enraged spouses.
"It is a time when we should be having national introspection to know where the rain began to beat us, how to dry our clothes and ensure that we are no longer exposed to rainfall.
"Unfortunately, we are not addressing the cause of our affliction and only trying to rationalize our needless failure, passing the buck and running from the solutions to our problem.
"We are in a period where empty platitudes are being offered our people instead of concrete assurances on reasoned prescriptions .
"Social scientists have argued correctly that a problem is not resolved either by running away from it or ascribing it to the wrong source.Unfortunately that is what we are doing as a country by playing down our crisis of "structure"while on a wild goose chase about 'process'.
"That is akin to a man going to Benin City while driving towards Benin Republic.The faster he runs, the father he is away from his destination.
"The truth of the matter is that our nationhood crisis has peaked and there are no further opportunities to guarantee opportunities for our citizens no matter the good intentions of leaders or even unrealistic promises packaged to offer them false hope.
"In 1983, when the Shehu Shagari administration was overthrown, its budget for a country of 80 million people was $25 billion. 35 years after, the Buhari government has just proposed a $23 billion budget for about 180 million people!
"The above clearly shows that there is no way out of our systemic crisis except we resume productivity which was our hallmark in the years that we practiced federalism as an entity.
"We have exhausted all possibilities of a rentier and sharing economy and all that is left is unemployment, hunger, gnashing of teeth and conflicts among nationalities over shrinking opportunities.
"We cannot become a productive country under a 1999 constitution which keeps 68 items on the exclusive list, including mineral resources which abound all over the country but which the states whose governors are constitutionally vested with authority over land cannot touch.
"We need to give authorities to the federating units over their resources for self-sustenance and paying all necessary dues to the Federation to sustain common services. We must devolve more powers and authorities to them to have effective state administrations.
"The Federal police has shown it lacks the capacity to deal with crimes in a multi-ethnic society like ours, the imperative of state police has never been more urgent than now.
"Restructuring means nothing else than the above .It is a call for return to a Nigeria that worked under federalism as against the failing state we are becoming under a unitary structure.
"Nigerians must organize ,mobilize and work towards building an inclusive and productive country in 2018 using all democratic and peaceful means.It is a year to battle for the soul of the country by forces of federalism and upholders of a suffocating unitary system.
"May victory be on the side of those who seek the progress of Nigeria," the statement by the forum concluded.
Nigeria @62: More Knocks; Few Kudos
As Nigeria clocks 62 today, The Tide takes a look at how the country has fared since attaining independence in 1960, using people's opinions as basis. Expectedly, people differed in their assessment. While many Nigerians said the country has failed to realise the dreams of its founding fathers, others described the present situation in the country as a process of nation building, expressing the hope that the country will soon overcome its present challenges.
Below are some of the views got by our correspondents.
Speaking with The Tide at his palace at Woji, the Paramount Ruler of Woji community, Eze Emeka Ihunwo, said the country was at a zero level at the moment.
Ihunwo said it was regrettable that the country at 62 was still grappling with the challenges of insecurity and bad governance.
"Nigeria at 62; we are at zero point: Insecurity in this country has rubbished Nigeria.
"I wouldn't know if insecurity has added to make our money look like rag. I can't understand! Today, there is inflation; at the same time, people are being killed at will", he said.
The Woji monarch said for Nigeria to get it right, people must do away with tribalism, and wondered why people in their 80s still want to govern the country when they are quality, competent young men everywhere.
He commented the Rivers State Governor, Chief Nyesom Wike, for his purposeful leadership in the state.
Also speaking, the Okan-Ama of Ataba Kingdom in Andoni Local Government Area, King Benson Mgbowaji Egwenre Oruk, said the country has disappointed its founding fathers.
He said that at 62, the country has not met the expectations of her people, nothing that Nigeria has continued to slide into a pariah state.
He also said that gone were the days when Nigerian currency was at per with the American Dollar and the British Pounds, adding that at the moment, the Naira had been reduced to nothing.
Egwenre said what was needed at the moment was a committed and God-fearing leader to pilot the affairs of the state.
The royal father also commended Governor Nyesom Wike for providing quality leadership in the state.
He used the occasion to call on politicians in Ataba Kingdom and the rest of Andoni to embark on issue-based campaigns while urging the people to remain peaceful.
However, in his opinion, the EzeIgbu Ubie 111 in Ahoada West Local Government Area, Eze Okpokiri Maxwell, said Nigeria was passing through its period of growth and development.
He said the dreams of the founding fathers had not been misplaced as every nation has her challenges.
The royal father said political independence has brought freedom to Nigerians, stressing that all challenges presently confronting the country would be surmounted one day.
Speaking further, an activist, Prince Williams Chinwo, also decried the dwindling fortunes of Nigeria, and expressed the hope that the country would come out of the conundrum one day.
For a university lecturer with the Rivers State University, Dr Monday Didia, Nigeria at 62 ought not to be celebrated given the rate of killings and economic downturn in recent times.
Didia said that no parent would be happy to birth a child like Nigeria who has chosen to be a toddler at 62.
"I don't think Nigeria at 62 is worth celebrating unless for the fun of it. How can we celebrate nothing? Ranging from the economy to the least, no remarkable impact has been made", he said.
The university don frowned at the over seven months industrial strike embarked by the Academic Staff Union of Universities (ASUU), which he said has caused setback in the education sector.
Another respondent, Mr Bobby Amadi, an agriculturalist, described Nigeria as a near failure at 62.
Amadi recalled the oil boom era in the early1970s and how farmers were seen as lords, regretting that Nigeria squandered the oil money on frivolities and became poor.
He narrated how the Malaysians took palm seedlings from Nigeria and has become the highest producer of palm oil in the world while the natural owner of the product [Nigeria] trails far behind.
"Well, we are Nigerians, what we are celebrating is Independence Day and nothing more. The reason is that we cannot sincerely point out one thing that we have independently achieved", he said.
Meanwhile, a top Immigration Officer, who pleaded anonymity, noted that Nigerians were leaving the country in droves for other parts of the world due to bad governance..
According to him, passport offices throughout the country are busy everyday attending to applicants who want to leave the country with their families in search of greener pasture.
A political scientist and lecturer at the Ignatius Ajuru University of Education (IAUE), Port Harcourt, Dr Oboada Alafonye Uriah, said Nigerians are wallowing in a vicious cycle of development.
''You prove to be developing, but you improve by six steps forward and then you move seven steps backwards. So, are we really making progress? No, we are not''.
He lamented the high level of insecurity, economic hardship and poor standard of education in the country.
''Nigeria has depreciated to the level that every right thinking Nigerian should be worried about whether we have the country Nigeria or not. In fact, Nigeria has failed. By all standards, we have failed'', he lamented.
As a way forward, Uriah advocated transparency and accountability in governance, saying once there is sanity at the top, it will permeate every sector,
Another respondent, Barrister Sunny Igwe, who is a legal practitioner, said Nigeria at 62 is painful ''because we appear visionless''.
He said that in spite of Nigeria's abundant human and natural resources, the country is wallowing in misery and penury due to what he called ''visionless leadership''.
He wondered why the country keeps on spending trillions of Naira on fuel subsidy when we should have used the money to fix the nation's four refineries.
He, therefore, urged Nigerians to elect good leaders who have the potentials to move the nation forward.
Speaking in the same vein, a banker, Erasmus Amakiri, described Nigeria at 62 as a complete failure.
He said Nigeria is going backwards in the area of economy, power supply and job creation.
''Beside this, Nigeria is owing a debt that even our great-grand children can not pay off. Over N4trillion. That's crazy. We are not making progress, for me, Nigeria is a complete failure.
''It's my country. I love it, but then, the leaders are not helping us. At 62, we are supposed to be grown-ups but we are still like babies'', he said.
A Medical Doctor and Head of Department, Pharmacology, Rivers State University (RSU), Dr Ekene Woke, also hit Nigeria below the belt.
According to him,''there is nothing to celebrate or remember about it. A 62 year-old is a full grown man and should be able to correct his mistakes but to Nigeria, the reverse is the case. We have learnt nothing from our past mistakes. The country is at war at itself. Citizens are being killed every day and government can only give excuses at every time.
''Nigeria at 62 is a complete failure. Which area is left out? Is it water? Water is a basic necessity of government but people are using borehole for their water supply. Is it security? People are building up vigilantee. The state police has been shut down by people who are benefiting from the system. It's only Nigeria that copied the federal system from the USA but only removed the part of state police for reasons that people don't understand.
''However, the only thing we can celebrate in Nigeria is that the country has not divided. But the unity must have reasons to make the citizens happy. If we have been divided, things would have been much worse than this. So, we only have celebration of unity.
In his own view, President, National Association of Surface Tank Oil and Gas Retailers of Nigeria and Professor of Engineering, King Onyeche Promise Obinna, said that Nigeria has not got it right with leadership.
He said Nigeria needs a purposeful and creative leadership that could turn things around for the better, noting that the ability to provide policies of governance that will generate and recreate wealth and make it envy for all nations is lacking.
However, Prof Isaac Zeb-Bipi of the Rivers State University, said Nigeria has experienced some positive changes in the area of education.
''At least, now we can talk about having more institutions both at the primary, secondary and tertiary levels. We can talk about the introduction of private institutions to complement public schools. We can talk about producing a good number of our citizens through these institutions for them to be able to read and write'', he said.
He, however, said that the nation's education could have done better in the area of infrastructure and manpower if right policies were put in place.
''Yes, we could have done better in terms of having schools that are well equipped, we could have done better in terms of having products of these schools that are properly and thoroughly educated, we could have done better by having education providers properly catered for, we could have done better by having our institutions meet the demands of industries'', he said.
Zeb-Bipi hailed the state of infrastructure at the Rivers State University, attributing it to the visionary leadership of Governor Nyesom Wike and the pragmatic leadership of the Vice Chancellor, Prof Nlerum Sunday Okogbule.
BY: Tonye Nria-Dappa, Lady Godknows Ogbulu, John Bibor,
King Onunwor, Susan Serekara-Nwikhana & Oreoluwa Adigun
Nigeria@62: Seek Knowledge On Nigeria's History, IBB Tells Youths …As Buhari, Banigo Preach Unity, Equity
Former military president, Gen. Ibrahim Babangida (rtd) has called on youths to make efforts to be more knowledgeable about the nation's history as Nigeria marks its 62nd Independence anniversary.
Babangida told newsmen, yesterday, in Minna, that a good knowledge of the nation's history would guide the youths in their search for a better Nigeria.
According to him, it was necessary for the youths to know what Nigeria's founding fathers went through to keep it strong and united.
"Seven years after independence, we went through a civil war and came out of it. The main goal was to keep Nigeria united. We succeeded in achieving that.
"Since then, successive governments, both civilian and military, have strived to keep us united as one entity," Babangida said.
He lauded President Muhammadu Buhari's efforts toward tackling security challenges bedevilling some parts of the country, urging all to support efforts by the government and security agencies.
"Nigerians must support security agencies with the information required to track down criminals. Government needs everyone's support to fight this deadly insurgency," he said.
He called for peaceful coexistence among Nigerians toward smooth conduct of a free, fair, and credible election in 2023.
Also speaking, the President Muhammadu Buhari, and his Chinese counterpart, Xi Jinping have exchanged felicitations on the occasion of the two nations' independence anniversary on October 1.
According to a statement by Special Adviser to the President on Media and Publicity, Femi Adesina, while Nigeria marks its 62nd anniversary, China is celebratingit's 73rd.
In his letter congratulating the Chinese President on the anniversary, Nigeria's president stated that relations between the two countries have "achieved far-reaching and fruitful results on the basis of equity, mutual trust and mutual benefits," adding that Nigeria seeks to elevate the strategic partnership to a new level.
Buhari commended China's accomplishments under the leadership of the Communist Party of China (CPC), to which President Jinping doubles as General Secretary.
"As the 20th National Congress of CPC will be held in October, I wish this historical Congress a great success, and also hope it will draw up blueprint for China's future development."
On his part, the Chinese President, Xi Jinping, said the Sino-Nigerian relations enjoy "sound momentum, with political mutual trust being enhanced, cooperation in various fields yielding fruitful results and coordination on international and regional affairs being closer."
He added, "On the occasion of the 62nd anniversary of the Independence of the Federal Republic of Nigeria, I would like to, on behalf of the government and the people of China, and in my own name, extend to you and through you to the Nigerian government and people, the warmest congratulations and best wishes.
"I wish the Federal Republic of Nigeria prosperity and its people happiness."
Similarly, as the nation celebrates the 62nd Anniversary of its Independence, Rivers State Deputy Governor,Dr.Ipalibo Harry Banigo, has urged Nigerians to continue to keep hope alive that the country will be great again.
Banigo stated this in her goodwill message in Government House, Port Harcourt, yesterday, to felicitate with Nigerians at 62nd Independence anniversary.
She reminded them that the 2023 General Election presents the nation an opportunity to elect credible leaders that would turn around the fortunes of the country, stressing that the power of fast tracking the growth of the nation lies in the choices they make at the polls.
The deputy governor, who reiterated the commitment of the Wike-led administration's determination to continue to give the Rivers people a good lease of life, urged them to continue to support and vote all candidates of the Peoples Democratic Party in the upcoming elections to continue to enjoy the dividends of democracy.
Also reacting, the Rivers State gubernatorial candidate of the Peoples Democratic Party (PDP), Sir SiminalayiFubara, felicitated with Nigerians, and expressed hope for a new dawn as the nation marks her 62nd independence anniversary, today.
Fubara, in a statement signed by his Deputy Media Assistant, Bon Onyedi, in Port Harcourt, last Thursday, said that the coming days would usher in a fresh start and would be the threshold to the attainment of the people's aspirations by galvanising their potentials for prosperity and development.
He noted that although the nation, as an entity, had faced monumental challenges since gaining independence, with the most painful experience occurring in the past seven years, there was great hope lying ahead as seen in its sub units like Rivers State that have maintained development momentum due to quality leadership.
The governorship candidate urged the people to pray for the peace and progress of the nation in general and Rivers State in particular as the anniversary occasion ushers the country into the electioneering season.
He further congratulated the state Governor, Chief Nyesom Wike, for his commitment that led to the recovery of Rivers State assets, especially the Legacy 600 Bombardier Aircraft that had been carelessly abandoned in Germany by the previous administration.
Be Attentive To Dev Needs Of Host Communities, Wike Tells IOCs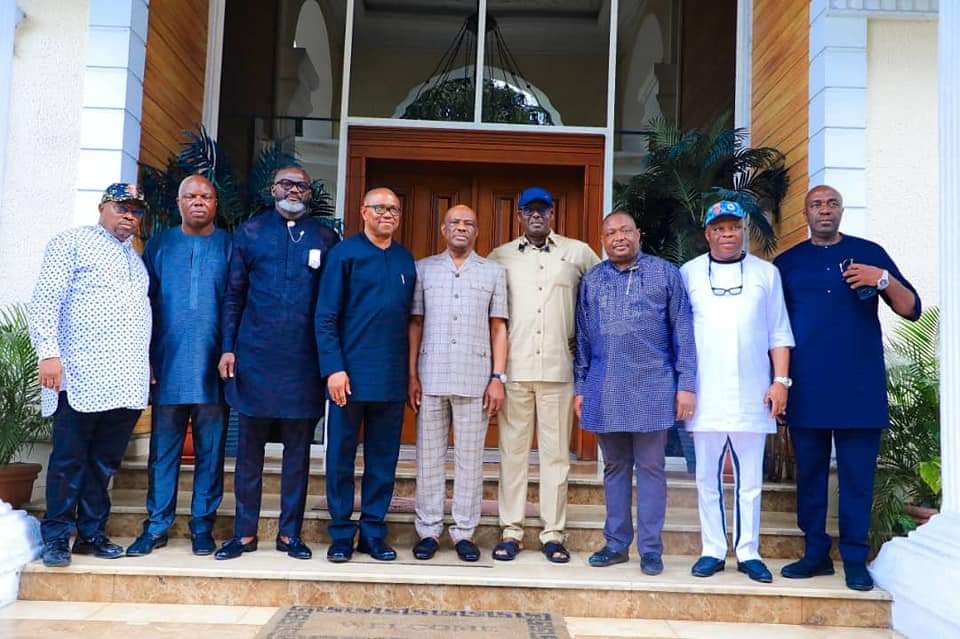 The Rivers State Government has encouraged international oil companies (IOCs) to be particularly attentive to the socio-economic development needs of host communities.
The State Chief Executive, Chief Nyesom Wike, stated this during the Ikike First Oil ceremony organised by TotalEnergies EP at TotalEnergies Office in Port Harcourt, last Thursday.
Represented by his Deputy, Dr. Ipalibo Harry Banigo, Wike said, "As a state government, we will always ensure a secure working environment for the operators in the state such as TotalEnergies. In cognisance of the major role oil plays in the GDP of the country, we commit to the safeguard of oil installations and its workers across the state".
According to the governor, Rivers State would continue to remain safe for investors, stressing that the success story of Ikike First Oil proves the fact that it was worth the while inviting investors to come to the state, which he described as a safe haven for businesses to thrive.
He commended the management and staff of the company for achieving the first oil from the Ikike Offshore Project, thereby recording a milestone with start-up of the Ikike field development project.
In his remarks, the Managing Director, Total Upstream Companies in Nigeria, Mr. Mike Sangster, said the Ikeki field, which was launched before the COVID-19 pandemic, produces 50,000 barrels of crude oil daily, noting that the project would serve as a template for future projects, as it offers them an opportunity to develop Nigeria.
He said the construction, which was done in the Nigerian yard, generated 3,000 direct and indirect jobs during the period.