We've Every Reason To Celebrate – Obuah
As the Rivers State Government and people celebrate the 50th Anniversary of the epochal creation of the state by General Yakubu Gowon (rtd), on  May 27, 1967, to assuage the yearnings of the minorities of Ijaw extraction for identity, justice and freedom, from the dominance of the majority ethnic groups in Nigeria, The Tide Editorial Board sought an assessment of the political leaders of the state, on how well the state has fared among the comity of states and its future prospects.  The state Chairman, Peoples Democratic Party (PDP), Bro Felix Obuah, bares his mind on the performance of the various administrations in the state in this exclusive interview with The Tide's Acting Editor, Donald Mike-Jaja; Chairman, Editorial Board, Goodluck Ukwe; Group News Editor, Nelson Chukwudi; Political Editor, Victor Tew; Op-Ed/Features Editor, Boye Salau and Political Correspondent, Ike Wigodo, last Wednesday. Our photographer, Ibioye Diama captured the scenes.  Excerpts.
We understand that
government is busy ensuring that the ongoing Rivers State at 50 is successful because this government cannot do it the second time, but there are criticisms by others, perhaps the opposition, who argue that there is nothing to celebrate. What is your take on this?
Well, what do you expect from the opposition party? They have never seen anything good. They want to criticize at all times, but the good thing remains that this is a government that has gone beyond political leaning. This is a government that has touched lives, this is a government that, within two years, has surpassed the achievements of the past immediate government of  wasteful eight years.
We are aware that we need to celebrate so many things, we have our heroes who fought gallantly for the birth of this state. We know where we are coming from, and we know where we are today. Before now, we were with the people of Bayelsa, but since 1996, Bayelsa has been carved out from Rivers State, and ever since, you can see the tremendous achievements and development that has cut across the breath and length of the state.
We have to celebrate our heroes. If not for anything, Rivers State produced Miss World within this short time of our existence, Agbani Derego. Fifty years is described as Golden Jubilee even from the Bible, it is a time for celebration and sober reflection.
Let's talk about the developmental efforts, from where we were prior to this period; we have the entire cause to celebrate. Those who said there is no need to celebrate should think. During his (Amaechi) administration, what did he do?
We are proud that in this administration, within two years, apart from the Golden Jubilee, we have every cause to thank God because Wike has touched lives. Virtually all the roads in the state are in good shape and wearing a new look. The place was dirty before we took over because the contractors were not paid for six months. All the streets were asking for cleaning, but today, Port Harcourt is gradually returning back to its original status as Garden City. You can see the lighting effects visually in all the streets in Port Harcourt. Security, before now, was serious concern to the people of Rivers State, but today, most of us can sleep with our two eyes closed. We need to celebrate that we have marked 50 years. If individuals who mark 50 years can go at length to spend money to celebrate, how much more a state like Rivers.
In spite of our shortcomings, we can say there is need to celebrate when you clock a golden year. We are not celebrating Wike at 50,we are celebrating Rivers at 50, that is why the government of the day has also deemed it necessary to honour our great leaders who fought for the birth of this state and those who have contributed in no small meansure for the development of the state. Wike is not celebrating PDP or himself as a governor, he is celebrating those that have contributed immensely towards the growth of Rivers State. Soon, you will hear more than 100 people that have done one thing or the other, it will showcase our reach culture to the outside world. Rivers people are happy, some do not know that the state is blessed, but with this celebration, it has showcased us to the world.
Would you want to say that Rivers State has achieved its dreams, visions and aspirations?
We are not there yet, but with the likes of our present leader, whom I christened as God-sent, if all the leaders and former governors of this state had done what the present government is doing, I bet you, we would surpassed more than expected by our heroes. But, there is one adage that says, 'when you wake up from sleep,  is your morning'. Now that God has sent a messiah after Rivers people cried to Him, God carefully chose Chief  Nyesom Wike, whom I can say God made him governor. Nobody will today say he made Wike governor, if not God. Nobody believed or gave any chance that he will be governor. The former governor said over his dead body will he live to see Wike become governor, but today, he is living and Wike is thegovernor. That is to say man proposes and God disposes. It is the will of God that Wike will be the governor at this time and celebrate Golden Jubilee. No two governors that will celebrate Golden Jubilee, and God has made it to happen at this point in time.
As a matter of fact, Wike has done marvelously well, and we appreciate what he has done for the people. We are not yet there, but we are sure to get there by the time this young man finishes his remaining two years. I am sure that our forefathers, even those that are dead, will rise from the grave and say yes, this is our dream state.
What legacy will prosperity remember this administration for?
So many things. If not for anything, this administration should be remembered for taking governance to God. Many feel that they are there on their own, but this is a government that said they will build on a foundation of God. Anything the administration is doing, it must put God first, that is why they are surviving. If you see the Pleasure Park, it is something that will live for a very long time. The Ecumenical Centre that will soon be commissioned on  May 28, (yesterday). It is something those generations to come will live with. The unity this government has brought in is something all of us are beginning to appreciate. Before now, you heard of upland and riverine dichotomy, but today, we hear of New Rivers State. Wike has a lot to be remembered for. This is two years, by the time the administration comes to an end, you will see what we have achieved. The dichotomy of upland and riverine has been nailed and killed. It is no longer existing today.We only talk about New Rivers State.
The governor chooses the best hands irrespective of where the people come from. Before now, nobody would have accepted that Commissioner for Finance is from Ogoni, Secretary to the State Government, Ogoni and Environment Commissioner, Ogoni. Nobody is complaining because these hands are good hands. We speak one language, New Rivers State. Wike has united everybody to know that we are one from one cultural background.
Nigeria returned to democracy since May 29th, 1999. It is 18 years running now uninterrupted. Within this period, PDP has produced all the governors of the state, including the last administration. As the government looks forward towards the next 50 years, do you see PDP retaining power in the next 50 years in Rivers State?
The issue of PDP retaining power in the next 50 years can only be answered by God because power belongs to God. I don't know if I will still be alive in the next 50 years to know what happens then; I can only talk about now. I will not say about tomorrow because tomorrow belongs to God. We are celebrating 50 years, and who told you I will live the next 50 years to know what will happen then. I can tell you for sure, if I live in the next dispensation, PDP will still hold on to power in the state because one, our signpost is the good works of Chief Nyesom Wike, there speak volumes for themselves, that is our campaign. People have seen that we do not make promises that cannot be fulfilled. It is something one can see and feel. In the Diobu axis, before now, it was no go area, you cannot drive your car there, no business, but today, you can see the area is something else. So, nobody in Diobu area will tell you that they have not enjoyed or benefitted from this government. When 2019 comes, I believe, they will be the first to ask the governor to come out and run because of the good work he has done. I can tell you for sure that my children know that by the next dispensation, PDP will retain power because they listen to radio and know what is happening, I can say of today, but not tomorrow. PDP is the best thing that has happened to Nigeria.
When PDP was in government at the centre, let me digress a bit, the Israelis were clamouring for a king and God told them, you don't need a king. They say, they want to be like other nations, we want to have a King, and God gave them what they wanted, not what He wanted for them. That was how he gave them Saul to be the king. When he came in, they saw the difference. They now started regretting, saying if they had known, they would not have requested for a king. PDP did marvelously well for this nation, but at a time, there was a gang-up, conspiracy, even within the house, because some people felt cheated because they did not grab. When Jonathan was busy working for the nation, some persons were interested in their selfish interest. They connived, conspired and ganged up to remove the head and bring him down. God said I have given you a messiah, who will bring good for the people of this nation, but you refused and ganged up against him, I will give you a leader that you wanted. That was why He allowed, temporarily, APC to come in, so that the people will realise the one God had chosen and the one they wanted. Which is better? When PDP was in power, how much was the last exchange rate of dollar, house rent, everything. During their campaign, they said no applicant, everybody would be paid, dollar will be one dollar to one naira, bridges will be built in the air and sky, no death any more, they will restore the dead. Many promises were made, people filed in behind them, they fell into the wishes of man. That is why today, we are suffering. If you look at the two, you will know that PDP is of God, APC is of man. So, now you have seen that it is good to allow God's decision to prevail. You have tried that of God which is PDP, and you have tried that of man, which is APC, it is left for us to choose.
There is this feeling that Rivers State is PDP and PDP is Rivers State. So, do you see a sustained leadership of the state coming from the PDP?
You have said it all, you said from the inception, this state is of PDP and today, we still have PDP governor who is still doing well. You do not change a willing team, it is only when leadership fails that you talk about change. But if they are satisfying the yearnings of the people, there is no need to change it. If the editorial team of The Tide is doing well, nobody will say it should be changed, rather, they will give them more responsibility. PDP is the answer. Rivers State is PDP and PDP is Rivers State.
There is this concern by Nigerians that party manifesto has been lacking in Nigeria and that whatever achievements that were made revolve around the charisma and ability of the candidates, not because they are following party manifesto which is supposed to be the guide of the candidates. To that extent, can PDP righteously say whatever is being done in Rivers State is done in line with the manifesto of the party rather than character of the principal actor involved?
I disagree with you. When you talk of party manifestos and candidates, you are talking about two things. We do not have independent candidates now. No leadership emerges without passing through a party, and a party has its own manifesto. If you watch closely what Wike is doing, and go back to our manifesto and check if it was what Wike promised to the people or not before he came on board. He said if God delivers him for us, we are going to build an altar for the Lord, that is the Ecumenical Centre he is building. He said, if God allows us, from the first day of swearing in, we shall have operation zero potholes. On the 29th, after the inauguration, as he was leaving, he launched the operation zero potholes. Read the party manifesto and see if there is a deviation. If you watch again, the leadership does not do anything outside the budget; communities, senatorial and local government areas are represented in the State Assembly, Senate and House of Representatives. They put it in the budget; it is left for the executive, based on the availability of funds to know the first one to handle. So, all that Wike is doing are those things that are in the New Rivers Vision. Be informed that some manifestos of political parties are built on fictions and not facts to arouse the interest of the masses. That is the type that is leading us today at the centre; they came with a very big and bogus manifesto that is not achievable. Like I said earlier that they promised to build bridges on air and sky, they will change woman to man and man to woman; these are manifestos that other parties have. That is why we do not believe in them, rather we believe in the truth. The Bible says, 'only the truth shall set you free'. PDP gives the people the truth. But while we are giving people the truth, the world never wanted it, that was why God allowed what we wanted, for us to learn lessons and realise that He gave us a party that is ordained by God, they chose the one ordained by man. Those ones ordained by man are those bogus manifestos that they are not keeping to. But PDP will continue to follow the manifestos.
Many have commended Wike that he is doing well in the area of infrastructure. Even the Vice President named him Mr Projects and David Mark also acknowledged his good works for the people. Would you say agricultural sector has received the same attention?
Well, in examinations, you are asked to chose nine subjects. In the course of that, you may score some A, while some B and C. Once you score C, it is considered that you have gotten credit. In terms of infrastructure, Wike has scored A, security, he scored B, in agriculture, he has scored B+. So, we do not expect him to score A+ in all the sectors. What matters is that he has achieved the maximum credit. In all, he has scored credit.
There is this belief that every government achieves a lot during the first term in office including the last administration. We know what happened in the first term and what happened in the second term. It is not limited to Rivers State, it cuts across the states. As the chairman of the party and the right hand man of the governor, what assurance will you give Rivers people that if the governor finishes his first term and gets re-elected, he will continue with the current pace?
There is this adage that says, the journey that will be good is known in the morning. From this morning. Wike has done well. His life style is different from others. His managerial ability is quite different from others. Others in their first tenure were affected by godfatherism, but when they realized in the second tenure that they were subjected under somebody throughout the first term, that they were not independent; in the second term, they want to be independent. But Wike is not like that, he has been given absolute free hand to rule Rivers State from the first day. He has been tested, trusted and packaged for Rivers people. He is a true son of the soil. His father is from here, mother from here, wife is from here. So, he has no other place to call his own rather than Rivers State. He owes Rivers people a duty to develop the state. So, we are not talking about first tenure and use the second tenure to enmass wealth. Wike already is a made man. He is talking about name now, he is one man that lives by his words. We have seen him as council chairman, down to the minister and now governor. His antecedent has not shown any doubt that he will change. He will remain who he is till tomorrow. By their fruits, we shall know them. So, if by tomorrow, he is made the President of this country, I tell you, he will not change from whom he is. He is an achiever and wants to leave a legacy that he will be remembered for. If you go to Israel, Dubai and other nations, what gives them money is tourism. We depend so much on oil, and forget that tourism is a money spinning venture. The Port Harcourt Pleasure Park will attract foreigners, and this man does not play politics with projects. He has brought in the best hands in terms of construction to handle Rivers State as a project site. Let's pray for Wike that the second tenure will come to pass, and you will know that there is a difference between him and others.
Would you advise the governor to change some of his aides that are not performing well for better stewardship?
Wike's aides did not contest election. Aides are not tenured, they are help maids. So, any one he deems necessary is no longer doing up to expectations, he has all the constitutional rights to change them. I still feel that it is a collective effort. No person will claim he knows it all or is a paragon of ideas. Any success recorded by Wike's administration is a collective responsibility by him and his aides.
Governor Wike, a few days ago, alerted that the Federal Government has abandoned Rivers State, and this has been like this over the years. What is your take on this?
Well, when you say the governor said the state was abandoned by the Federal Government, it is an understatement. Primate Nicholas Oko of the Anglican Communion also said he went to Bonny and  vowed never to go there again, that the people are suffering, that these are the places that have been feeding this nation, and advised whoever that is concerned to ensure that there is a bridge to link the area with Port Harcourt. Was it Wike that said that? That tells you that the Pharaoh that knows Joseph is not the one that handles authority. If the Pharaoh that knows Joseph comes on board, there is no way Rivers State will be jettisoned. I come from Ogba/Egbema/Ndoni Local Government Area, a small island that is feeding the nation, but you cannot talk about any federal presence there. But we believe in God that one day, the Pharaoh that knows Joseph will come on board. That is why we are very patient. Rivers State, and indeed, the Niger Delta are supposed to be seen as the most developed area in this nation, because of the natural endowment God has deposited in our soil. But we believe that at the right time, we shall get our share. In the state of things, we are not being treated fairly. Look at the East-West Road, look at our airport, tell me any federal projects in the state that you will say is fully completed or functioning well? The Federal High Court, the state intervened because it saw how it was congested. It was a death trap. Instead of the Federal Government building good structures there, the state is now building and donating to the Federal Government. This is the type of leader we have, whom we say is a messiah. Federal Government should live up to expectations.
The PDP is factionalised now and is expecting a judgment from the Supreme Court; do you think, after the judgment, the party will remain one united family?
Well, there are movements. As we have mobility of movement, human beings also move. Who are those called APC, they all came from PDP. Anybody who is aggrieved will definitely move out if he so wishes. I cannot tell you that after the judgement either way, that everybody will be the same. Some people from APC are looking forward to come back to PDP, while some who are not PDP want to come to PDP. I am receiving new members daily to PDP. You can see the number I have received in PDP. So, after the judgement, people who will come in will come, and people who will move out will do so. What matters most is that PDP has come to stay.
Are you comfortable remaining the sole administrator of  RIWAMA? And secondly, the governor recently raised alarm over the new cult group that  is allegedly being recruited by the former governor, Chibuike Amaechi, to cause harm in the state. What is your response to this, and how do you think this matter should be addressed?
I am comfortable as the RIWAMA sole administration. It is a call to service. The governor needed somebody who has the capacity, zeal and love of the people. When we came in, there was no road, dirth all over the places, Rivers State was polluted, the state was a garbage city, no longer a Garden City, the governor shaded tears after inauguration as he was driving pass the streets of the state capital, the service providers because they were being owed for six months, abandoned their work. You know that wastes are generated daily and every second, so, if it is not cleaned for a day, it will be difficult to pass there. It is like what happened in the Bible, 'there was war in the heaven, God said whom will I send, He was looking for a good hand to deliver His people, that was how He beaconed on Moses to lead the people of Israel. That is how Wike was looking for a good hand to manage RIWAMA, and he beckoned on the chairman to do the job. It is a collective responsibility. We came to deliver Rivers people together. The first assignment is that cleanliness is next to Godliness. Before we talk of food and others, our environment must be clean. This was the first assignment, he called me to serve. it may not be the best for me, but I see it as a call to service. I am happy in any position that is given me to serve. Oko said, 'be a servant leader'. If he appoints me today as a messenger of the Rivers State Newspaper Corporaton, I will happily go and serve. I am happy doing the job. I have passion for it, any job given me to do, I do it with passion. I travel with my football team, "Go Round Football Team" to most of their away matches, because I have passion for it. Some ask how do I survive managing a Professional League side as a private man, I say it is passion. Not everybody would like to invest in human development, but my motto remains: 'Service to humanity and God'.
The second question, we are aware the stock in trade of Amaechi and his co- horts are feeding on cult- related groups. Show me your friend, and I will tell you who you are. Some persons where stripped naked in the university for cultism, some said they won elections in Ogoni area, their antecedent, some who came on air and asked people to carry guns, now we are through with elections, keep it, it was there in the media. We know, we have to shout so that people would be aware of it. Some have taken amnesty, some said they cannot be fooled all the time and decided to drop their arms and embrace peace. So, they are not comfortable, and are recruiting more people to cause disaffection in the state. But they will fail because this government is built on God.
As we mark Rivers at 50, what is your message to Rivers people, and the Rivers State Newspaper Corporation (The Tide)?
We should embrace peace and see everybody as one. We should work towards achieving the dreams of our fore fathers. Nobody should kill themselves because of power because power belongs to God. There is no power that will be except ordain by God. We should not kill ourselves because we want to clinch to power. Lets allow God to prevail in our lives. Lets unite as one body, lets unite and work for the overall development of Rivers State, lets unite and see how we can bring development to Rivers State rather than cause violence ans insecurity. Lets unite and bring investors one purpose: development and love for one other.
The Tide should move out from its present status. They should work hard to circulate beyond Niger Delta, and to compete favorably with other national papers. It should not be seen as only Rivers State newspaper but go beyond. Its reporting should not be only political, they should move away from that, and engage in investigative journalism. It should work more on investigating. They should move away from eye service because their work is very important. Without communication, everybody is blind. They should develop the vision to upgrade, and I wish before the end of this administration, The Tide will be circulating in the North, West and South-East of Nigeria.
Redefining Rivers Security Architecture …The Wike's Example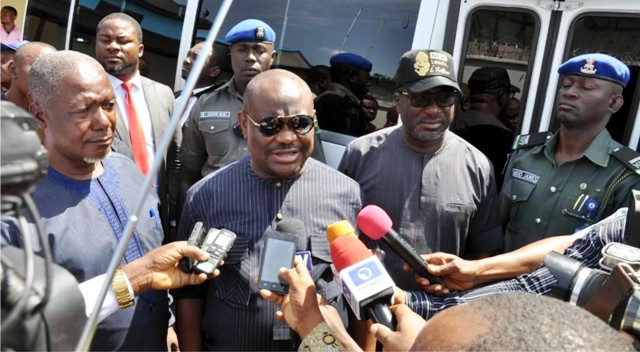 No matter what critics of Governor Wike's administrative style say, the current dispensation in the state has done so much to ensure that the state remains the investors' haven in the Nigerian federation. Infact, as the governor aptly put it in different fora, no state government in Nigeria has encouraged and enhanced the security architecture the way and manner that the present administration has done.
A security expert, Dr Uche Mike Chukwuma while assessing the security architecture in the state said, "No state administration, past or present, has done so much for the security community as the Nyesom Wike-led government"
Dr Chukwuma, the director general of the Rivers State Neighbourhood Safety Corps Agency explained that the security system in the state had received an unprecedented boost from the state government, unlike previous dispensations that merely paid lip service without necessarily addressing the security challenges that militated against the development of the state.
For him, Governor Wike has demonstrated his commitment to enhance safety of lives and property by ensuring that the security community, the Army, Navy, Airforce, Directorate of State Security Service (DSS), the police and other para-military agencies were maximally encouraged to perform optimally without recourse to political considerations.
Indeed, the establishment of the state Neighbourhood Safety Corps remains the climax of his determination and commitment towards ensuring that the state remains the desired destination for investors and tourists.
On assumption of office on May 29, 2015, Wike inherited a myriad of challenges ranging from security to governance and administration as the legislature, judiciary, civil service, sanitary and environmental issues, the legislature and judiciary were virtually in comatose while civil servants and pensioners were owed arrears of salaries and emoluments running into several months.
Besides, the level of insecurity emanating from cultism, militancy, kidnapping, armed robbery, vandalisation of oil and gas facilities, among other social vices were on the increase.
But with the heart of a lion, and with limited resources at his disposal, the governor took the bull by the horns taking the sectoral challenges one after the other until a stable polity and economy was achieved.
Stakeholders are however concerned over what they consider as a "negative perception" about the security situation in the state, which has often earned the state bad publicity reasons.
Pundits believe that the need for an internally driven security management system for the state becomes imperative given the tendency of crisis at times induced by the oppostion. The Director General of the Rivers State Neighbourhood Safety Corps, Dr Chukwuma, dismissed the views of critics of the agency, stating that such views were disservice to the state.
Chukwuma, a retired Assistant Commissioner of Police, (ACP) described the agency as "Wike's Greatest Legacy", noting that only an internal approach to security management can achieve desired result.
The Director General cautioned against the politicisation of security in Rivers State and called for a collective approach towards tackling security challenges in the State. "Most of the critics of the agency stay in Abuja and surround themselves with a retinue of security aids, adding, any person that is against the establishment of the neighourhood watch agency is an enemy of the state.
Describing Rivers as a "Jewel and Costly Bride", he said, Rivers people should be vigilant and alert against calculated threats to the peace and security of the state. Musing over the intrigues of security, the security expert faulted the motion of equating organised crime with security. He explained that security involved both as abstract and physical components, both of which constitute the complex security situation.
The pioneer chief executive of the Rivers security outfit pointed out that, "the abstract component of security relates to the problems that lead to security breaches such as poverty, unemployment, injustices and absence of basic necessities of life, while the other aspect of security is the physical existence of crime and violence".
He said the government of Nyesom Ezenwo Wike, has within three years in office, provided the basic incentives, the enabling environment for business to thrive. Apart from provision of logistic supports to security agencies in the state through provision of operational vehicles, and gun boats, he said the governor has embarked on rural-oriented projects and economic empowerment policies.
On the timing of the establishment of the agency, the DG said the concept of community policing in Nigeria is an existing policy which had been in operation since the days of Tafa Balogun, as Inspector General of Police, noting that it was long overdue in Rivers State.
Dr Chukwuma also identified the role of multinational corporations in the security of Rivers State. He decried the tendency of the multinationals to shirk international best practices and incite conflicts in their host communities, through negligence of corporate social responsibilities. "Corporate Social Responsibilities are critical to the sustenance of a peaceful corporate relation but unfortunately, the concept of corporate social responsibilities has been politicised. Most of the multinationals operating in Rivers State do not have any programme for their host communities as they see the people as inconsequential, and attach more importance to their commercial interest. This is wrong".
As part of measures of creating public awareness on the operations of the agency, he disclosed that the agency had already started an interface with traditional institutions, and other grassroots organisations to domesticate the objectives.
A security Consultant and Associate Professor of Political Science, Dr Thom Otuya in his view explained that cases of communal clashes, kidnappings, ritual killings, armed robbery, cultism, pipeline vandalism, illegal oil bunkering, militancy among other social vices which were rampant before Wike came on board three years ago, reduced to the bearest minimum.
Dr Otuya said that Wike adopted the non-kinetic security model through the use of tools of statecraft to achieve desired objectives, and for him, the Wike's approach was yielding results.
In Ogba/Egbema/Ndoni axis, for example, normalcy returned as people and residents now go about their normal duties following the onslaught on cult groups and criminal gangs that virtually turned the area into a war theatre. Working in synergy with the Wike's administration, the council's authorities established the Ogba/Egbema/Ndoni Security and Peace Advisory Council (OSPAC), which in collaboration with other security agencies tracked cult groups and their leaders, while others escaped from the vigilance mounted by the OSPAC.
The same success story was replicated in Ahoada East, Ahoada West, Emohua, Ogoni, Kalabari, Oyigbo, Obio/Akpor, Port Harcourt and Etche axis where there are now relative peace and safety of lives and property.
Wike also provided the enabling environment for all security agencies in the state: Army, Navy, Airforce, Police, Directorate of State Security (DSS), Civil Defence Safety Corps among other para-military agencies to operate without let or hindrance despite the fact that these security outfits are entitled by the ruling party, the All Progressive Congress (APC).
The administration floated the state Amnesty Programme giving repented cultists and criminals an opportunity to turn a new leaf and embrace the state government's olive branch. Those who leveraged on the gesture were rehabilitated while the adamant ones were declared wanted with a charge on the security community to arrest and prosecute them wherever and whenever they are found.
As if that was not enough, the state governments also promulgated the state Anti-Cultism and kidnapping law, stipulating severe sanctions for persons involved in cultism, kidnapping, armed robbery and other related offences.
One easily recalls how the state government provided patrol vans, gun boats, communication gadgets, armoured personnel carriers (APCs), among other logistics, to security agencies in the state so as to reduce crime rate.
Goodluck Ukwe & Beemene Taneh
Buhari, APC And Failed Promises
Like many politicians of his time in the United States who kissed babies during their political campaigns to court favour with voters, the reform Mayor of New York City from 1934 to 1945, Fiorello La Guardia, once carried a baby in his arms to feign affection for the people. But much more later, Guardia, ostensibly in a moment of critical introspection, came to terms with one of the grim realities of democracy. "The first task of a statesman", he stated, "is to break campaign promises and disappoint supporters".
Juxtaposing the All Progressives Congress's (APC) litany of promises in the wake of its assumption of leadership with the rather unsatisfactory score card of President Muhammadu Buhari, not a few would dismiss the fact that our dear president properly fits into Guardia's impression of a statesman.
Buhari, in sooth, is a statesman, having played and still playing critical roles in the nation's political metamorphosis. It is probably as a measure of this meritorious service to his fatherland that he decided to join politics and lead the nation once again.
Given his much- orchestrated puritanic antecedent, newspaper headlines read Sai Buhari (Buhari is the man) to herald his election on the crest wave of unprecedented public optimism in the world's most populous black nation.
After four shots, he had finally hit the target by defeating an incumbent president, a first in Nigeria, to wide spread jubilations across the nation. Even the talakawas (poor folks) rejoiced the most: One man walked from Lagos to Abuja, another from Yola to Abuja in celebration.
He promised change. Countrymen and women took his word for it, based on his antecedents. Having won the 2015 election on the platform of the APC, Buhari was expected to hit the ground running by speedily addressing himself to identifying and tackling the key problems of the nation, assessing their magnitudes and analysing them with a clear-minded, clear-headed objectivity without continually blaming the past leadership.
Three years of an administration in an unbroken 19-year democratic journey of a fledgling democracy as Nigeria's are sufficient enough for a regime to prove to its beleaguered citizenry whether it will compound their misery or ameliorate their anguish, given their ravaged national psyche.
Thus, as the Buhari administration reels out what it considers as its achievements so far today, Nigerians would literally put the president in the dock over his his soporifically boring leadership.
The reason is not farfetched. Whenever a nation is obliged to securitise its leadership, as Nigerians seem condemned to do in the past three years, it is symptomatic of something fundamentally troubling and inexplicably flawed with the prevailing conditions of that nation and indeed, its leadership.
Elected on the platform of change three years ago today, Buhari had given a roadmap of his governance as being an all-inclusive one that would target Nigeria's development collectively.
Said Buhari: "Today marks a triumph for Nigerians and an occasion to celebrate her freedom and cherish her democracy. Nigerians have shown their commitment to democracy and are determined to entrench its culture. Our journey has not been easy but thanks to the determination of our people and strong support from friends abroad, we have today a truly democratically elected government in place".
He had also said in the inaugural speech: "Having just a few moments ago sworn on the Holy Book, I intend to keep my oath and serve as president to all Nigerians. I belong to everybody and I belong to nobody.
"A few people have privately voiced fears that on coming back to office, I shall go after them. These fears are groundless. There will be no paying off old scores. The past is prologue".
The Buhari's administration had anchored its deliveries on the fight against corruption, security and economy. However, not a few believe that his administration has failed woefully in addressing those areas of concern.
To many, he has not even kept his words as president to all Nigerians in all facets of governance. Nepotism, sectionalism, tribalism, religious bigotry, witch-hunting, clannishness, ineptitude, ignorance, distraction, confusion, aloofness, poverty of ideas and any imaginable vice, many insist, have eroded his brand and whatever was remaining of his integrity.
A part from Second Republic House of Representatives member, Dr Junaid Muhammed, who has repeatedly accused Buhari of nepotism and crass ineptitude in several newspaper interviews, there is hardly any tribe or ethnic nationality in Nigeria that has spared harsh words for him and the APC on the way and manner they have run the affairs of state.
Leader of the Arewa Youth Consultative Forum (AYCF), Shettina Yerima, had in an interview in 2016 said he was not surprised about Buhari's popularity decline because he assumed office without a programme.
To worsen matters, Yerima added, he took six months to appoint minister, 90 percent of whom are part of the country's corrupt past.
For this, he said, "If anybody is telling us about change again, we must interrogate what kind of change he is bringing. Is it the change from poverty to abject poverty, darkness to total darkness".
Indeed, Buhari appears to have set himself up for failure from the outset by fencing up his presidency with relations, acolytes and appointees mostly from his native North-West. And without regard for Nigeria's ethnic and sectarian diversity, he has ensured that only Northerners fill-up positions in the top hierarchy of the nation's security agencies as well as vacancies in Ministries, Departments and Agencies (MDAs). Of some top 20 security positions, at least 17 are held by Northerners, making many to say that Buhari is the most clannish leader in Nigeria's history.
On the economy, there is hardly anything to cheer about as promised. Buhari, speaking on improving the economy through the provision of power had said: "No single cause can be identified to explain Nigeria's poor economic performance over the years than the power situation. It is a national shame that an economy of 180 million generates only 4,000mw, and distributes even less. Continuous tinkering with the structures of power supply and distribution and close to $20 billion expended since 1999 have only brought darkness, frustration, misery, resignation among Nigerians. We will not allow this to go on. Careful studies are underway during this transition to identify the quickest, safest and the most cost-effective way to bring light and relief to Nigerians.
"Unemployment, notably youth unemployment features strongly in our party's manifesto. We intend to attack the problems frontally through revival of agriculture, solid minerals mining as well as credits to small and medium size businesses to kick-start these enterprises. We shall quickly examine the best way to revive major industries and accelerate the revival and development of our railways, roads and general infrastructure".
But only few months into Buhari's tenure, the presidential candidate of the National Conscience Party (NCP) in the 2015 election, Martins Onovo, recalling APC's promise of three million jobs in its first year of governance said: "Item one in their manifesto. Three million jobs a year! Now, look at it, we have lost almost three million jobs in the first eight months".
Corroborating Onovo, an Owerri-based publisher had said: "The economy has continued diminishing in worrisome ways, leading to very deep decline in commerce and industry. Unemployment rate has worsened with multinational corporations joining local industries to lay off workers".
According to the Manufacturers Association of Nigeria (MAN), 272 firms, 50 of them manufacturers, closed down between 2015 and August 2016 due to adverse operational conditions and incoherent economic policy of the present government.
As it is, Buhari's administration job creation policy has been a monumental failure. In fact, the National Bureau of Statistics (NBS) put the combined youth unemployment- the jobless and underemployed – at 52.65 per cent in the third quarter of 2017. Added to this is inflation which the NBS says hit 15.37 percent in December 2017. Though, analysts insist the figure is higher.
Despite assembling a cabinet team of technocrats perceived by many as a motley crowd of square pegs in round holes, Buhari's government lacks sound economic expertise to open up the economy for Foreign Direct Investment (FDI) and job creation. Already, his failure to unbundle the Nigerian National Petroleum Corporation (NNPC) and liberalise the environment for FDI and private sector – driven growth has taken its toll on rail, steel and oil and gas downstream assets which ought to have been privatised for optimal performance. Instead, public debt, according to data released from the Debt Management Office (DMO) rose by N7.1 trillion in his first two years in office. And the debt is still rising as government resorts to borrowing for infrastructure funding and recurrent expenditure.
Even at that, the Buhari administration is yet to have any signature initiative. The Anchor Borrowers' Scheme, the anti-corruption agencies and the Treasury Signle Accounts (TSA) where it is claiming some successes are all inherited.
Yet its anti-graft war which it vowed to seriously prosecute leaves much to be desired. This is, moreso, observers say, as the anti-graft war is being skewed against some persons believed to be chieftains of the PDP. Even the recently published names of corrupt persons have been criticized by members of Buhari's government on the ground that names of some APC members ought to be on the list.
Senior Advocate of Nigeria and Chairman of the Presidential Advisory Committee Against Corruption (PACAC), Prof Itse Sagay had expressed dissatisfaction with the coutroversial list released by the Minister of Information and Culture, Alhaji Lai Mohammed.
Said Sagay is an interview: "What was particularly shocking to many Nigerians was that the list didn't include names of former members of PDP who are now in the ruling APC and who times past were also accused of looting public fund. Why were these people's names omitted?
Security is yet another area that the Buhari-led APC government has failed to acquit itself creditably. The government, on inauguration, had vowed to end the Boko Haram insurgency and rescue the Chibok Girls. But three years after, the story is different from what the president said. Areas that never experienced insecurity before the present administration are now suffering daily killings.
Apart from the Boko Haram insurgency, the Fulani-herdsmen terrorism has exposed Buhari's glaring leadership deficit. This is even as the international community and organisations like the Amnesty International, have berated APC over human rights violations.
Other promises made by the APC and Buharis government about poverty alleviation, education, social welfare, health, etc are yet to be fulfilled three years after.
Wife of the President, Aisha Buhari's, lamenting the state of healthcare system in Nigeria last year said: "I would like to be realistic to say a few words concerning health in Nigeria and health delivery system in Nigeria. It is very very poor, sorry to say that".
"If somebody like Mr President can spend several months outside Nigeria she continued, then you wonder what will happen to a common man on the street of Nigeria".
Only recently, the Co-Chair of the Bill and Melinda Gates Foundation, Mr Bill Gates, said the country would have done better with strong investments in health and education.
"Nigeria is one of the most dangerous places in the world to give birth, with the fourth worst maternal rate in the world ahead of only Sieria Leone, Central African Republic and Chad. One in three Nigerian children is chronically malnourished.
"In upper middle income countries, the average life expectancy is 75 years. In lower middle-income countries, it's 68; in low-income countries, it's 62. In Nigeria, it is lower still, just 53 years", Gates said.
Another challenge that the APC-led Federal Government has been battling with is that of strengthening democracy and the rule of law. The Executive, legislature and judiciary are pitched against each other in what is clearly a departure from what APC had promised.
In a recent petition to the United Nations (UN) and the International Criminal Court (ICC), the PDP accused Buhari of hate speech, dictatorship, executive high-handedness, trumped-up charges against the opposition, persecution of political opponents, flagrant disobedience to court orders, brazen harassment, arrests, molestations, illegal detention and extra-judicial execution of innocent Nigerians.
From all indications, Buhari has stretched the patience of Nigerians, most of whom are now saying Babu Buhari (no to Buhari), reversing the phrase Sai Buhari (Buhari is the man).
Many people say Buhari cannot be trusted for demonstrating lack of commitment to all the policies his government enunciated for the nation. Statesmen like Olusegun Obasanjo, Theophilus Danjuma, Tanko Yakassai and many others who initially supported him have all turned their backs against him.
And rather than being sober for its inability to initiate and execute a visible landmark project, the APC-led Federal Government has been blaming the Goodluck Jonathan administration for virtually every problem it could not fix in the past three years.
This is probably why he has been receiving more knocks than praises for his second term bid.
Given the Buhari-led APC jaded homilies, empty promises, false claims and denials, can the party make it in 2019? Though Mohammed hints that the party is "banking on vote buying", it remains to be seen how the electorate would allow itself to be hoodwinked once again.
Victor Tew
RSHA, New Rivers Vision Three Years Assessment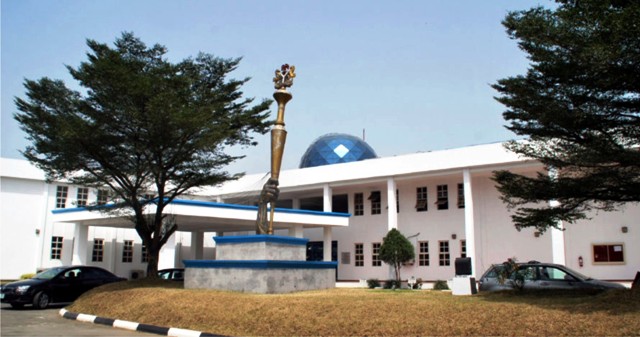 The New Rivers Vision
is the bedrock of the Chief Nyesom Wike led administration mission template, it's anchored primarily on the tripod of good governance, justice and equitability.
For the past three years, the administration against all odds has pursued this mission with vigour driven by the three arms of government, while good governance is being marshaled by the executive arm; the judiciary since May 2015 has oversaw justice delivery effectively.
The legislature has created equitability by balancing the equation through oversight functions and law making.
One would recall that when Chief Wike assumed office in May 2015, the judiciary and legislature were under lock and key.
The legislature became the first acid test for the NEW Rivers Vision. Since the Assembly complex had been under lock and key after the fracas of 2014, most legislative sittings were conducted in Government House.
The public perception of the legislature nosedived hence immediately the Wike administration was inaugurated on May 29th 2015, the governor began frantic effort to restore the Assembly back to its former status.
First, effort began to refurbish and renovate the deserted Assembly Complex with the aim to move its sittings back to its rightful place.
The Assembly was finally inaugurated on May 31st 2015 with Andoni-born legislator; Rt. Hon. Ikuinyi-Owaji Ibani elected the Speaker of the 8th Assembly in the State.
Since the 8th Assembly came on board, the relationships between the legislature and executive have been smooth and complementary.
Immediately after the inauguration, the Assembly went to work as it debated and approved a supplementary budget by December of 2015.
The aim of the Supplementary budget was to aid in the capital projects planned to commence within the year, one of such include the "Operation Zero Pot Hole", which the governor unveiled immediately he was inaugurated at the Gowon Stadium, Elekahia.
To achieve the scheme, the government shared the project between multinational construction giants, Julius Berger Nigeria Limited and China Engineering Construction Company (CECC).
While Julius Berger was to handle all the roads from Abonnema Wharf Junction down to Borokiri, CECC was to oversee repair of bad roads in Diobu and Uptown Port Harcourt.
The Assembly said the N104,287,285,108 supplementary budget was approved to enable the governor execute capital projects. But the governor went beyond projects as its ensured that backlog of salaries owed civil servants and pensioners were paid off.
Of noteworthy is the desire by the legislature to always provide support to policies of the State governor through robust deliberations and debate. This it has done when some executive bills have been brought to the floor.
Shortly after, the Federal High Court nullified the All Progressives Congress (APC) local government elections in September 2015, the Assembly moved to check the lacuna created by the judgment especially in addressing the leadership challenge at the local government councils.
In September 2016, the House passed the Rivers State Local Government (Amendment No. 1) law, number five of 2016, and the Rivers State Administration of Criminal Justice of 2015.
The local government amended law N0. 5 was aimed at extending the tenure of Caretaker Committees as a way of stabilizing council administration. Instead of three months, the CTC members can be allowed to stay for nine months maximum.
The Criminal Justice No. 7 law of 2015 was to help the state quickly dispense justice, to fight crime, maintain law and order.
It will be good to recall that before Wike administration came on board on May 2015, the court just like the legislature was shut down for two years. The absence of law dispensation in the state led to accumulation of cases, putting pressure on the judiciary.
Based on this situation, the legislature quickly approved the law to enable quick dispensation of justice, and reduce workload on judges.
Another NEW policy that got the approval of the legislature was the Rivers State Education (Return of Schools) Amendment law No. 1 of 2017. The bill was to amend an earlier law, by the Odili administration, which handed over some public schools to original owners, especially missionary schools.
The amended bill seeks to pave way such that government can support non-performing missionary schools. Explaining the objective, Chief Wike averred that the Return of Schools law was vital because it will permit the State Government to intervene in Mission Schools already returned to their owners.
By the time the Assembly sailed into the first quarter of 2016, a rerun election had been conducted with over 20 legislators set to recontest their seats. It was during this period that Okrika born legislator, Hon. Adams Daboturodime, took over the mantle of leaderships as the 10th Speaker of the House.
From the period Rt. Hon. Daboturodima oversaw the affairs of the House from December 19th 2015 to December 30th 2016, the Assembly had passed four bills into law.
Notable among the laws signed within one year of Hon. Daboturodima leadership include – The Ignatius Ajuru University of Education (Amendment No. 2) law number six, Rivers State Local Government (Amendment No. 1) and the Rivers State Violence Against persons (Prohibiting bill 2016).
The House also passed in December 2016, the 2017 appropriation bill of N470 billion tagged "Golden Jubilee Budget.
Between December 2016 and June 2016, when the 8th Assembly clocked two years, the House under the second leadership of Rt. Hon. Ibani passed 10 motions and about five bills into law.
One interesting bill that further underscored the policy of the government to instill development was the Rivers State University Law N0. 4. The governor had explained that the bill was initiated to avert the loss of accreditation of several courses by the State University following recent regulations by the National Universities Commission (NUC).
The same also went for Rivers State Polytechnic at Bori whose name was changed to Kenule Saro-Wiwa Polytechnic. The 2017 bill also saw changes in academic and non-academic staff status and functions.
Majority Leader of the House, Hon. Martins Amaewhule while presenting five bills last year said the Assembly passed those laws because of its commitment to the development programmes of the State.
Just few months ago, the House passed three bills into law. The bills are the Neighbourhood Watch Safety Corps No. 6 of 2018, the Rivers State Anti-Cultism bill and the Rivers State anti-kidnap (Prohibition) Amendment No. 2 law No. 7 of 2018.
The Neighbourhood Watch Safety Corps law is to give impetus to the already existing security milestone in the state. It's believed that when the agency, which has been inaugurated starts full operations will help strengthen the security architecture of the state.
To further arm the agency, the Assembly before passing the bill into law conducted public hearing, during which members of the public contributed to the bill.
The Anti-kidnapping and Anti-Cultism laws are adjuncts to the Neighbourhood Watch Safety law, as they are aimed at curbing crimes. Cultists and kidnappers are to face death penalty if tried by law and found guilty.
Other laws that have given imprints to the Wike administration include the Rivers State Honours law No.2, 2017, and the Rivers State University Teaching Hospital law N0. 5, 2017. The law has given birth to a Medical School in the State owned university.