Nigeria's Economy And NASS Resumption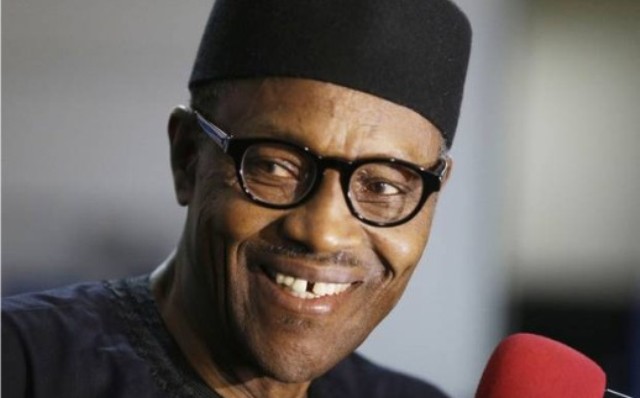 After observing
about a two-month recess, the National Assembly, NASS, resumed for normal activities on September 20, 2016. In the face of the current economic recession, expectations are high for the lawmakers to collaborate with the Federal Government to tackle the fast receding economy.
Some Nigerians hold the view that NASS should engage the services of experts on economics to direct the country on what to do and get it out of the current economic hardship. While that may be contemplated, Senators and their House of Reps counterparts must work in synergy with the executive to end the economic recession.
As the lawmakers resume, let them take their oversight duties seriously, particularly in respect of the implementation of the budget. Monitoring the remaining lifespan of the 2016 budget closely should be on the priority list of the returning legislators.
Recently, the Finance Minister, Mrs Kemi Adeosun, told the nation that the federal government would inject another N350 billion into the economy from the capital expenditure component of the budget. As the apex lawmaking body, the NASS has a duty to watch how the money is appropriated to the sectors.
But it is doubtful if these monies are truly released as stated by the authorities. If they are, why are Nigerians not seeing the movements of heavy duty equipment to construction sites? Why can't anyone sight ongoing projects at various locations? Rather, the construction companies to which the monies are paid claim that such payments were regarded as monies to offset debts owed by the previous administration.
As it commences serious legislative business, the NASS has to look into whether these monies the government promised are actually released into the economy as claimed. If they are, why are Nigerians not feeling the impact? If the capital votes truly get to their destinations, why are we not noticing increased economic activities?
On the strength of what Adeosun said, the Central Bank Governor, Mr. Godwin Emefiele, announced that the economy would get out of recession by the end of the year. While Nigerians may like to be hopeful by that declaration, some economists dissent from Emefiele's optimism. They have projected next year as the earliest period the country could be free from the recession.
These economists assert that merely pumping money into the economy without the active involvement of the private sector might not achieve the desired goal. In the light of this, our returning lawmakers have a duty here and that is to ensure that they work with the executive and partner with the private sector to actualize the predictions of the CBN governor.
The proposed release of N60 billion of the social intervention fund by the federal government, is another area where the legislators have to set their eyes on. Nigerians have been waiting for a release of this kind to alleviate the prevailing hardship. As representatives of the people, NASS has the obligation to demand the template for the disbursement of this fund.
It is expedient that lawmakers deliberate on the utilization of this fund and how it will be spent. If the fund is properly managed, it will trickle down and unemployed Nigerians will benefit greatly from it. It will also reduce a lot of pressure on the government to meet immediate social needs.
The relevant committees in both Chambers of NASS have to ensure that this money gets to the beneficiaries. President Buhari cannot be everywhere to monitor the implementation of the social intervention fund. That is why the representatives of the people have a duty to see that it is well employed.
Another aspect the NASS needs to focus on as it returns, is the planned sale of what the federal government describes as 'idle' assets of the nation. The move was revealed by the CBN governor, who said it was a component of the Economic Stabilization Emergency Powers Bill and would boost Nigeria's foreign reserve. A proposed $50 billion is envisioned to be earned from the deal.
Good as the idea may be, it is an idea the federal government cannot enforce without the consent of the lawmakers. More so when the nation's oil and gas assets are involved. Although it is a proposal, the federal lawmakers must examine it squarely whenever it gets to them.
Should the legislators consent to the plan, they must ensure that such critical assets never get into the hands of politicians and their cronies or even persons in government. The nation's assets should be sold to genuine investors who would make huge economic capital out of them.
Contrary to the way it has always been, the lawmakers should eliminate standards that can easily confer ownership of these critical national assets on the privileged only. Due process has to be followed and the assets to be sold mustn't be disposed off at prices below their worth.
We must understand that all the privatization exercises the nation has carried out so far have been unsuccessful except NITEL. That is why selling off any national asset at this critical time must be done with care and transparency to avert the situation where public-owned assets are acquired for personal use.
It is usually thought that government is a bad businessman that can hardly run business successfully. If the assertion is correct, that is the reason privatization has to be done with utmost care to get the right persons who would utilize the assets to the benefit of all Nigerians.
Another area of interest for NASS members is the currency business that had taken place in the last few years where over $16 billion was bequeathed to bureau de change by past governors of Central Bank. Since CBN governors don't enjoy immunity, the lawmakers should inquire about why they have not been questioned and prosecuted all this time. This has contributed greatly to our present predicament.
The local currency, which should symbolize the status of the economy, has been severely desecrated through these reckless financial policies over the years. It is astonishing that despite all the wrongdoings by the CBN, it has not been reprimanded. Is this institution beyond reproach, or can't it be called to order?
To demonstrate how badly the Naira has taken a plunge, Nigerians who do business in the country are compelled to make payments in foreign currencies. How come a government company or parastatal which transact business in the country does so in dollars or pounds?
Why do school proprietors and airline operators demand payment for services in foreign currencies and not the local one? As answers to the questions remain veiled, NASS must put a quick end to this practice upon resumption. This and other contributions may be their support to end the economic recession.
Arnold Alalibo
Developing The Non-Oil Sector 
A common feature in the Christmas messages last year, was "hope". From the political leaders to religious heads and many others, Nigerians were encouraged to be hopeful for a better Nigeria from this year and beyond despite the daunting challenges facing the nation. The citizens were urged to do everything within their powers to ensure that Nigeria bounces back again both economically and otherwise.
The most striking of them all was the message by the Catholic Bishop of Sokoto Diocese, Hassan Mathew Kukah. It partly reads, "… So, we need a change of strategy so that we can turn a new page. We need a new strategy to confront those who sit on the throne of power in arrogance and are determined to reduce our country to a jungle. We need a new strategy that separates men and women of honour from those who have chosen dishonour. We need a new strategy that provides a clearer moral guide for ordinary citizens who, based on the moral strength of culture and religion, are seeking to build a good society, even if with straws. We need to stand up and stand firm. We need new mechanisms for saying no to the violence of governance".
Indeed, in the coming year, 2023, there must be a deliberate effort to change how things have been done in the past in the country so as to birth a better Nigeria. One of the greatest desires of any nation is the need to build a resilient economic system that is self-sustaining, highly competitive, and externally visible. Citizens of every nation too desire a strong and reliable economy and a conducive environment where they could live and operate satisfactorily. To this end, nature endowed nations of the world with natural and human (intellectual) resources through which they could develop economically and sustain her citizens.
However, no country of the world, Nigeria inclusive, could grow or develop effectively despite her natural endowments without depending on another country. This growth is mostly enhanced through trade and export.Before Nigeria gained independence in 1960, her economy was dominated by trade and export and the non-oil sector (agricultural and solid mineral sub-sector) was the mainstay of her economy and the greatest foreign exchange earner contributing about 65 per cent of her (Nigeria) aggregate income.The non-oil economy can be defined as economic activities that are not directly or indirectly related to the petroleum and gas industries. These are the manufacturing, agriculture, services, telecommunications, the financial sector (banking and insurance) activities and tour operator (hotel, restaurant, park) aside others.
According to a recent research, seven non-oil activities in percentages contributed to the Nigeria Economy in Q2 of 2022 and they include Agriculture – 23.2 %, Trade- 16.8 %, Telecoms -15.0%, Manufacturing- 8.65 %, Crude oil and Gas -6.33 %, Real Estate -5.33% while Financial and Insurance contributed 4.25%. On August 23, 2022, the Nigerian Export Promotion Council (NEPC) announced that Nigeria exported over 4.146 million metric tons of non-oil products worth $2.593 billion from January to June 2022.
From the Executive Director of NEPC,  Dr Ezra Yakusak, the progress report of $2.593 billion represents a 62.37 per cent increase in non-oil export recorded in the year as against the $1.59 billion and $981.44 million recorded in the first half of 2021 and 2020 respectively. Yakusak said that the report was also the highest half year non-oil export performance since 2018 which contributed significantly to the nation's economic growth in the face of a global economic recession that affected most businesses in 2021.
He said it also contributed to poverty alleviation, industrial development and foreign exchange employment earnings for the country. "The figures of 4.146 million metric tons of product worth $2.593 billion exported between January and June 2022 culled from the non-oil export performance reports of various pre-shipment inspection agents, reinforces NEPC's campaign to embrace non-oil export trade as a viable means of economic growth," he said.  The NEPC Executive Director equally hinted that over 200 different products, ranging from manufactured, semi-processed, solid minerals to raw agricultural products, were reportedly exported in the period under review.He said that unlike what was applicable in the past, products exported from the country were gradually shifting from the traditional agricultural products to semi-processed/manufactured goods.
Yakusak equally said that during the period under review there was no incidence of export rejections while different Nigerian products were exported to 112 countries including America, Asia, Europe, Oceania regions and some Africa countries adding that of this number Brazil, US and India were the top three export destinations based on the value of imports. "With 572 companies reportedly participating in exporting products, analysts' belief it is an indication that Nigerian businesses are gradually embracing the diversification campaign of the NEPC by venturing into non-oil exports," he said.
On their own part, the Federal Ministry of Industry, Trade and Investment (FMITI) said it is working assiduously with other Ministries, Departments and Agencies to end the rejection of Nigeria's products in the international market. To this end, the Minister of FMITI, Otumba Adeniyi Adebayo, recently inaugurated a Technical Committee on Export Rejects charged with the responsibility of identifying the major causes of the rejection of the agro produce and proffering appropriate recommendations.
The committee headed by the Director, Commodities and Export Department, Mr. Suleiman Audu, is expected to make recommendations that would assist the promotion of non-oil commodity exports which had led to farmers and product aggregators partnering to explore the export market for their products. Before Nigeria gained her independence in 1960, her economy was mainly dominated by trade and export of non-oil producing products. With the discovery of crude oil, the country's economic dependence shifted from non- oil products to crude oil. Today, the near negligence of non-oil products is having its toll on the nation's economy.
Despite its abundant arable land and over 200 million people, Nigeria cannot feed its citizens.  Successive administrations at both federal and state levels have claimed to be investing in agriculture with little or nothing to show for it.  Rather, the country has become one of the largest importers of food in the world.  All kinds of good items from all over the world find their way into Nigeria.  We import wheat, sugar, fish, milk, vegetables, fruits, rice and other food items which could be abundantly produced locally. Incidentally, the constant plummeting of the naira has sky-rocketed the prices of virtually every item in the market.  The result is that many Nigerians today go hungry.  The incoming administration across all levels must therefore make improvement in agriculture, manufacturing, the creative industry and other non-oil sectors a top priority.
As stated earlier, the current administration claims to have done so well in exportation of non-oil products, although many Nigerians have disputed such bogus claims, the incoming government is therefore expected to take it a notch higher. Some stakeholders in the agricultural sector have posited that with over 79 million hectares of arable land, diversified ecological conditions, abundant water resources and adequate rainfall and sincere commitment by the government, poverty, joblessness, and hunger will be completely eliminated in the country and the country will have enough to export. But all these will remain a tall order, thereby dashing the hope of a better nation if the problems of insecurity and corruption are not sincerely dealt with.
Other issues affecting the non-oil sector like the weakening of the naira, lack of infrastructure, poor power supply and many others must be adequately addressed. The next leaders of the country must think outside the box and come up with innovative solutions that will skyrocket the Nigerian non-oil sector to an all-time high performance. It is important that Nigerians take their fate by their hand by ensuring that they elect the best persons that will pilot the affairs of government at various tiers of government in this general elections.
By:  Calista Ezeaku
Gender Equality And Path To Sustainable Development Goals
Disparities between women and men with regards to access to and control of economic resources and political power constitute a hindrance to bridging gender equality gaps.
As the gender variable enters the sustainable development equation, attention is now drawn to creating a better understanding of the role of gender equality and equity in poverty alleviation and achievement of Sustainable Development Goals (SDGs).
It is pertinent to advance that gender equality agitation does not ignore the biological differences between men and women especially as regards reproductive roles.
Rather, it helps to appreciate the uniqueness of each gender group and the importance of bringing the different needs and priorities of both women and men into development plans.
According to the Gender Snapshot 2022 Report by UN women and the UN Department of Economic and Social Affairs (UN DESA), at the current rate it will take close to 300 years to achieve full gender equality, one of the 17 Sustainable Development Goals (SDGs).
The report further reveals how gender disparities are worsening due to COVID-19 pandemic, violence, climate change and backlash against women's sexual and reproductive health rights.
It said these factors will make it difficult for many countries to meet SDG number 5 by 2030 deadline. SDG number 5 seeks to achieve gender equity and empowerment of women and girls.
The report highlighted the need for cooperation, partnership and investment to put the world back on track towards achieving the goal.
"Without swift action, legal systems that do not ban violence against women, or protect their rights in marriage and family, may continue to exist for generations to come", it said.
Some stakeholders have advocated increased gender response in budgeting to promote awareness, equity and equality as part of the measures to close the widening gaps.
They said there is the need to ensure that women and men are free to develop their full potential and are able to make choices without restrictive gender roles.
Mrs Felicia Onibun, National Coordinator, 100 Women Lobby Group, at a workshop on Gender Responsive Budgeting Framework in Abuja, highlighted the need for a gender budgeting that is inclusive and captures women, Persons with Disabilities (PWDs) and all vulnerable people.
"Budgeting for gender response is important because women's needs are different from men's need. What a woman needs to achieve her goal is different from what a man needs", she said.
Similarly Mrs Tayo Erinle, Executive Director, Talitha Cumi Foundation, said increased gender budgeting and budget performance will address discrimination, bias and other forms of violence against women and children.
Therefore, women and men's need and interests are to be equally valued and protected if any nation is to achieve sustainable development.
Countries with wide gender gaps are found to exhibit poor indicators of growth like poor nutrition, high maternal and infant mortality rates, poverty, low life expectancy, low level of education and high prevalence of HIV/AIDS.
A major concern in many African countries is the continued low representation of women at all levels of governance and economic negotiations, especially at grassroots level.
A gender activist, Chinonso Okechukwu, at a recent media forum in Lagos said this anomaly must be addressed for any meaningful development to take place.
Okechukwu, the Focal Person of Nigerian Feminist Forum (NFF), decried the low female representation and participation in the public service and politics in Nigeria.
According to her the national average of women's political participation has remained at 6.7 per cent in elective and appointive positions, a figure she said was not good enough
Women and men's voices must be heard in all areas of development, including climate change, poverty and drafting of strategies and programmes for sustainable development.
Experts say governance must be gender-sensitive for it to be equitable, sustainable and effective.
Prof. Joy Ezeilo, the Founder of Women of Aid Collective (WACOL), an NGO, also frowns at the dismal participation of women in politics, saying many of them have continued to be disenfranchised.
"And there is no way we can make claims to sustainable development without full participation of women in governance and indeed in all sectors including economy,'' she was quoted by the media as saying.
According to her because of the 'mercantile politics' practiced in Nigeria most women cannot afford to venture into politics and be part of decision making and implementation processes.
"Sometimes women economic status also affects their political careers,'' she said.
The Church And A New Hope For Nigeria
When a famous French statesman and writer,Alexis de Tocqueville,visited the United States of America not too long after its revolutionary independence from the colonial English power, he discovered a pleasant serenity that was present all over the vast land. He said he sought the answer everywhere, schools, offices, government institutions etc. After a diligent search, he got nowhere near resolving the puzzle.
Finally, the European wrote: ''I sought for the greatness of the United States in her commodious harbours, her ample rivers, her fertile fields and boundless forests and it was not there. I sought for it in her rich higher learning and it was not there. I looked for it in her democratic congress and her matchless constitution and it was not there. Not until I went to the Churches of America did I understand the secret of her genius and power.'' Tocqueville said the prosperity of the United States at the time of his trip in the first half of the 19thCentury was due to the reliance of the citizens and their leaders on the messages of their Church leaders.
He was not speaking of a US version of Christian theocracy. He was simply saying that although the Americans ran a secular system with human beings and their business, administrative, educational and economic organs fully in place, they still allowed room for the messengers of God to guide them. In other words, the people were not overwhelmed and distracted by physical pursuits to satisfy physical needs. They sought the balance commanded by Jesus Christ: man must not live by bread alone, but by every word that flows from God.
Man is in grave danger if he dwells on materialism to the utter neglect of the spiritual. This is the point repeatedly made by Pastor William FolorunsoKumuyi, the General Superintendent (GS) of Deeper Christian Life Ministry, DCLM, as he mounts the rostrum to preach at his now well-received world-wide revival programmes called Global Crusade with Kumuyi, GCK. Being an unrepentant servant of Heaven determined to heed the call of God to preach only the truth that frees man from bondage, Kumuyi has been noted to do just that over the decades.
So, when in October 2021, Kumuyi's GCK train arrived in Port Harcourt, capital of Nigeria's South-South Rivers State, no one doubted that he brought a message amounting to a full-orbed teaching to humanity. Like the Frenchman Tocqueville, Kumuyi showed that true and lasting prosperity goes beyond material wealth and riches, plenty of which Rivers State, through its oil resources could boast of. But the point is not to trust in the gift of this abundance. Instead, the Lord wants man to honour the Giver of these riches more. That, according to Kumuyi, is the non-negotiable demand from Heaven to trigger more blessings.
So, coming with the theme, Showers of Blessingsthrough Christ, the cleric said that all humanity was truly promised the goodness of their Creator. Starting with God's famous proclamation in the Bible in Ezekiel 34:26 where He prophesizes ''showers of blessing'', Kumuyi said man should go deeper than thinking of these showers only in terms of material possessions. He spoke of a transcendent possession, namely salvation of the soul, which, according to him, opens up fuller and more meaningful relationship with Heaven, the headquarters and home of all good and lasting riches.
In effect, the revered evangelist was taking his audience back to the spiritual grundnorm enunciated by Jesus Christ in Matthew 6:33: Seek ye first the kingdom of God and his righteousness; and all these things shall be added unto you.
This is the message the whole materialistic world needs. But let's start with Port Harcourt, capital of wealthy oil-soaked Rivers State. Its people must not be spiritually complacent, feeling self-sufficient, not conscious of a missing factor, because they have some showers of blessings already. Pastor Kumuyi said he brought the crusade to Port Harcourt to open the eyes of the people to see more depths of blessings. He told them that without first embracing Jesus as their Lord and Saviour, they would not only lose those blessings, but also they would be bereaved of joy here in the world and in the life after death. Kumuyi said "all humanity comprising all races, tribes and peoples have sinned and stand condemned before God,'' no matter the level of their prosperity. The General Superintendent of Deeper Christian Life Ministry said the only solution is Christ's Salvation, not a rat race for more riches or acquisition of property.
This applies to a world ensnared in the fever of explosive scientific and technological inventions and discoveries. Of course, all these are leading man to an unprecedented age of material blessings, threatening to ostracize God altogether from his world. This, argues Kumuyi, is the path of destruction, self-immolation. He called on the people to step away from the tip overlooking the consuming valley.What will follow such a wise decision to renounce worldliness and opt for the counsel of God?
Kumuyi said man will be positioned for unspeakable bliss as he settles for Christ. He proved this at the Port Harcourt crusade as he led thousands of sinners to salvation. Thereafter, following breakthrough prayers byKumuyi, God brought down miracles, healings, deliverances and signs with wonders to the people.
A man afflicted with prostate enlargement and high blood pressure was delivered. Another who was a member of a cultic society said after Pastor appeared to him in a dream he was saved from the demonic affiliation. There was the case of one who was freed from the unbearable pain after 13 years' dislocation of his right arm. There was also the great miracle of a woman who was born with two navels. She lived with that condition for 21 years, until Kumuyi prayed and one of the navels disappeared. Incredible!
Pastor Kumuyi says the lesson from all these supernatural miracles from Heaven is that there is hope for lost man with room for more blessings than the relatively meagre showers we are celebrating at the moment. But first, he pleads, we must forsake the waywardness that separates us from God and prevents us from enjoying Him full length.
That is how Nigeria and its people can also be delivered from the challenges besetting us, the same way the United States of America was in the first half of the 19th Century.
By: Israel Mkpaoro
Dr. Mkpaoro is the Coordinator of the International Friendship League (IFL), Port Harcourt, Rivers State.