Ridding Nigeria Of Insane Persons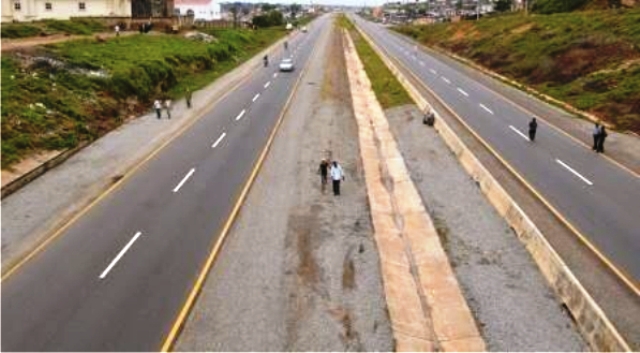 The rate of insane persons walking along Nigerian roads and streets is becoming unbearable. It simply questions the sanity of our society. Insane persons are those who have a disorder of the mind or deranged. They are popularly known as "mad persons".
For sometime now, our streets and major roads in Nigeria have become endangered due to the high presence of mad people. This situation is not limited to one state. Virtually all the states in the country are lithered with insane persons .
The number of mad persons freely roaming about the streets is on a geometric increase. This is no exaggeration as recent studies have shown that the number of psychiatric patients in Nigeria has doubled over the last few years.
One of the primary functions of any government is to protect the lives of citizens from internal or external violence and ensure the safety of its citizens. But it should be noted that the security of lives and properties by government is not limited to fighting crimes like armed robbery, kidnapping or ridding the society of insurgency  as is the case with the fight against Boko Haram. The government has the responsibility to protect its citizens against any form of danger that may be constituted by persons with mental disability.
It is sad that in Nigeria today, lunatics (who can not distinguish between right and wrong) are allowed to move freely with mentally healthy or sane persons. The sight of these mad persons on our streets is very appalling;  their dirty and tattered appearance alone can make anyone edgy, not to mention their possession of sharp and harmful objects and their violent displays. This drives fear and worry into the minds of the citizens.
For years, insane persons have been overlooked as though they are not relevant or pose no form of real danger or threat to the society, but the sad reality is that, this set of deranged people constitutes real danger to the safety of the public. It's, therefore, high time the public and the government found permanent solutions to this insanity in our society.
These insane individuals don't just walk about the streets tormenting the citizens with their violent displays, they sometimes trespass into private property, houses and estates, begging for alms and even stealing food, clothes and other valuable items. Their displays on our streets are even seen as a "normal thing". This is no minor issue, but the government, by their actions, do not consider it as a security threat.
During events like birthdays, weddings and burial ceremonies, mad persons are commonly seen moving freely,constituting themselves into public nuisance. Some people even go as far as appeasing them with food and gift items, just to ensure they leave the venue of the event. This is gradually becoming a culture.
Although, there may not be available records to show the number of attacks by these mentally unstable persons, it should be noted that most of the attacks in our society are traceable to mentally unstable presons.
Some people are of the opinion that health care workers (psychiatric care givers), relations of the insane persons, and the security officers have their fair contribution to the growth of this problem.
The health care workers in psychiatric hospitals whose responsibility is to take care of the mentally disturbed persons do their jobs with a high level of non-challancy,  resulting sometimes in escape of these mentally deranged persons into our streets. Atimes, the number of escape is not accounted for.
The relatives of these insane persons also share in the blame. They loose these mad persons into the streets without considering the damaging consequences it poses to members of the society.  Many relatives conceal their connections to these insane persons, either to avoid being held responsible for their care or being held liable for any dangers caused or just to avoid public stigma.
The security personnels also overlook the sight of these insane persons  on the streets. This is probably because they feel they are not responsible for them. Even when they are witnesses to an attack by an insane person, they hardly do anything about the situation. What they fail to understand is that some unresolved murder and accident cases which they have in their files can be connected or traced to attacks by deranged persons, and some of them would  most likely have been avoided if the security personnels had considered it a point of duty to protect the public from these persons.
Without gainsaying, the government owes the public the duty of ridding our roads and streets of these mentally ill persons. Given the likelihood that the number of mentally ill persons may have overwhelmed or outnumbered the few psychiatric hospitals we have in the country, government needs to build more rehabilitation and mental homes that can conveniently accommodate and cater for these people.
Meanwhile, the psychiatric homes should be equipped with state-of-the-art facilities and professionals who can take good care of these persons and keep them away from causing danger to the society.
In addition to building more  psychiatric hospitals, the government should ensure that a general sensitization is given to members of the public, teaching them about the medical causes, symptoms and how to handle mental insanity. The public should be advised to report cases of insanity in the family, to enable the concerned authorities easily locate them, using the detailed description from the family.
The government should also constitute a special taskforce designed to checkmate the activities of these mentally insane persons. The taskforce should be charged with the duty of making sure mad people are taken off the streets. This will create a safe and friendly atmosphere for the people to live. It will also serve as a reassurance that the government has the best interest of the public at heart.
When these mentally sick persons are effectively managed and completely taken off our streets, the streets will be more attractive just as the various environmental  nuisance and health hazard caused by these insane persons will be a thing of the past, and the citizens will no longer feel threatened by the presence of these mentally deranged persons.
Otobo writes from Port Harcourt.
Happiness S. Otobo
August 1977, Midland Bank, London, exchange rate for Nigerian naira was 2 dollar; neither was one arrested for currency trafficking, so long as you declared what you had in your possession. Today, 46 years after, the naira/dollar exchange rate is unbelievably high, giving cause for anyone to ask what is responsible for the current sad state of the naira. Neither is there any possibility of naira exchange for 2 dollar, as in 1977. During his period of travail and humiliation after serving as Petroleum Minister, my late friend and colleague, Prof. Tam David-West, had some sad taste of the shenanigans that have placed Nigeria in its current situations. Accused of being responsible for Nigeria's economic adversity by taking a cup of tea and a gold wrist watch as a gift from foreign oil thieves, Tam David-West had to stay in Prison. His faith in Nigeria was not shaken, but what he told some of his friends in confidence point towards the country's present experiences. A situation where a few persons could become millionaires without lifting a broom in service of the country, would surely result in adversities.
It was not enough that the Nigerian Civil War provided unhindered opportunity for the mineral resources of the Niger Delta people to be taken over, it was also expedient to cow and intimidate the elite from that zone. It was criminal for a Petroleum Minister to accept a cup of tea and a gold wrist watch from foreigners, but it was not wrong to give a few privileged persons allocation papers to own oil blocks and sell oil, without knowing what a drum of oil looks like. Was it wrong for foreign oil companies to say that they were working for individual oil block owners, rather than the Nigerian nation? Is it not true that the Nigerian economy is predominantly a mono-product one, namely: petroleum resources? Was the Nigeria Extractive Industries Transparency Initiative (NEITI) wrong to say that "Past military rulers, who brooked no opposition, perfected a cloak of secrecy in the award of oil licences"? Did official venality in the oil sector not degenerate to the extent that from the regime of late Sani Abacha (1993-98) our heads of state hijacked the petroleum ministry portfolio? Does anybody know who owns what in the oil and gas industry, especially the ownership profile of all oil blocks in the country?
With the Petroleum Industry Act and privatisation of the Nigerian National Petroleum Corporation, can it be said that there is transparency, sanity or justice in the nation's economic stronghold? Where there is public accountability, numerous allegations about frauds and bribes involving N2.4 trillion of oil money and the collection of $620,000, should have been investigated thoroughly and those found culpable penalized, to sustain public confidence. Rather, we complain about dwindling revenue, in the midst of plenty.One does not have to be an economist or an expert in monetary system, to be able to know that productivity is the basis of a sustainable wealth or robust economy. There is a slogan in some quarters that everyone has to earn his daily bread, rather than have it given free. Thus a healthy economy is one rooted in the concept of equilibrium, rather than a system characterised by sleaze, rent-seeking, patronage and secrecy in the management of public finances. That more than 80 per cent of Nigerians are currently groaning in poverty and agony arises largely from petroleum-related malfeasance.
One of the effects of globalisation which came into being about a decade ago, is the rise of a predatory and parasitic economic system, which places weak nations at the mercy of the strong. A situation where all individuals and nations are not equal and capable of competing on some equal terms and conditions, there are possibilities of predators and hawks preying on the weak and the gullible. Within nations there arises class, ethnic and interest groups competing for the monopoly of power and resources, thus creating rooms for crimes and corrupt practices. Oil wealth as the poaching ground! Perhaps, unknown to Nigerian leaders, the concept international community is basically an opportunity for the strong to take some advantage of the weak. Rather than physical conquest and enslavement as in the past, the modern trend is clever exploitation of the weak and gullible by the strong. With promises of wealth creation, nations that are productive look for foreign markets to sell their products, using e-trading antics. If one trading out-let or customer is able to bring in 7×9 buyers then with time a trading or poaching colony is established, with one millionaire smiling sweatlessly to the bank.
With Nigeria as an oil-producing country and as a consumption-loving population, a political economy that is parasitic and exploitative is established. The rule of such economic system is the enjoyment of the good life made possible by producers of luxury good, while local initiatives are stifled. There is a growing emphasis on academic learning and certification, and disregard for practical labour, with chose who have amassed wealth investing in the establishment of private universities. There are no jobs to create except buying and selling: e-trading. What is known as dollarocracy under the globalisation system is an unwritten agreement or understanding among strong countries that produce goods, to use their currencies or monetary system as the measure of productivity. Countries that import goods must use the dollar as the standard currency for payment for such goods. Even as an oil-producing country, the economic shenanigans have been to make Nigeria a consuming rather than an exporting nation, where existing refineries would not work. What accounts for that?
A dollarized economy is one which joins the dollarocracy as an unproductive partner, thus assuming the position of a weak partner, prone to exploitation. Sadly the exploitation is unmerciful because it makes use of internal cabal and rent-seekers. The oil idiom that those who dine with the devil must use long spoon, is full of wisdom in the sense that it cautious against a weak partner joining in the feast of champions. A weak partner is not only made to feed from the crumbs left over by the champions, but he is made to prey on his own constituency by opening economic gates to the insatiable champions. In this dollarocratic system you measure yourself by the standards of the champions as an unequal partner while the masses of your constituency bear the brunts and agonies caused by your audacity and pride. Nigerian political leaders must be paid in dollar standard while civil servants and producers of wealth must be paid not a living wage, but minimum wage based on devalued naira. The Dollar club is a group of champions meant to protect the global economy in the ratio of 80:20.
By: Bright Amirize
Contentment is the grace to stand up from the dinning table and look away from the food tray when your belly is full. But the Nigerian public official, although filled and belching with excess, would still hide stolen meat within the corners of his mouth at dinner, stuff fried rice into his socks, and try to shuffle moimoi into his shoes. Madness you say?. But who else would steal 80 billion Naira except a mad fellow?. I am no longer numbed at the numbers stolen in Nigeria but I am terribly saddened by the titles of the pen robbers. Kemebradikumo Pondei, that dramatic NDDC acting Managing Director that fainted in the Senate was a Professor of Medicine. A man trained to build, repair and even possibly manufacture life. Yet, he too got to table, and scooped jollof rice into his boxers. Do you know who Diezani Alison-Madueke was? No you don't. When ladies of her age were wishing and praying to be employed into Shell Petroleum as typists or tea girls, she was already on the board of the company as an executive director. Then God gave her the bigger privilege of marrying Allison Madueke, a naval officer and former military Governor of two states. She was a trained architect who transformed to become Nigeria's first female petroleum minister. Yet, despite these privileges, Diezani stole our barbequed fish, roasted yams, and hide them in her bra like a mad woman.
You recollect that JAMB/NECO ex Registrar, a Professor, who stole almost a billion. Just go through his CV, he had been eating from one educational agency to another non stop since the military era. At almost 70, a grandpa, he comes from detention facility and goes to court to defend himself for stealing monies he would never need. At 70, a man is nearer to his grave, but in Nigeria, a 74 year old minister would steal to buy a plot of land to build a new mansion, his sepulchre of course.Our leaders make you poke at your credentials and certificates. lf medical doctors, senior advocates of Nigeria, doctors of philosophy, and Professors would be this bestial and mad, you wonder of what purpose is our education.
They say people steal government funds because they fear to fall into the trap of poverty. But how do you explain an Orji Uzor Kalu, Rochas Okorocha who rode on private billions before politics and still tampered with the community goats and chickens. Or Lucky Igbinedion, former Governor of Edo State, who had a golden spoon in his mouth, and notwitstanding, seized the feeding bottles of milk from the mouths of Edo babies. A billion has nine zeros. With ?80 billion you can build a brand new town, local government area, of 15, 000 low cost housing units complete with roads, schools, hospitals. ?80 billion would build a new ten – Faculty University, that can accommodate 20,000 undergraduates and graduate students. But an accountant allegedly stole such staggering sum. A fellow of ICAN. A distinguished member of a privileged elite group. Who else should know the cost implication of fraud better than a chartered Accountant?
Perhaps you donot know that the almajiris, area boys, MC Oluomo, and their likes are not the main threat to this beautiful country. The elites are. The Directors, Permanent Secretaries, vice chancellors, CEO, solicitor generals, Senators, Governors are the ones milking us dry, not bandits, boko haram, or IPOB. The elites are the ones bombing and destroying the social architecture of our nation with their unbridled hedonism. They think the stolen billions would enamour them to the dangers ahead. "But stolen melons are the sweetest…they don't know the former guests are now citizens of hell". Everyone is today a victim. Having broken the social ligaments that hold our nation together, by stealing monies meant for education, healthcare and infrastructure, the elites have rendered Nigeria a classless nation. Billionaires are now stolen, emirs are kidnapped, and attempts had been made in recent past to abduct a serving Governor. The elites had sowed wild thorns, the harvest is fully here. Politicians steal in Japan, and Senators thief in America. A $50,000 bribe. A golden watch. Or a misappropriated flight ticket or inflated hotel bills. But in Nigeria, our leaders don't embezzle, they haul. Wh?. Our politicians, despite their academic certificates, lack the intellectual capacity to fix our economic problems, and worse, they lack the contemplation of the right philosophy of public service. They aren't kingly, neither are they philosophic. Leaders are made to live for God, and their existence is for society's sake. We are to use our gifts, spend our grace, and deploy our earthly term and years, to serve community, society, country and mankind. No man living personally needs a billion. What for? Dangote, Buhari, Bua, Otedola, OBJ, Elumelu, TY Danjuma, cannot spend fifteen thousand naira daily on Nigerian foods or meals. If they do, they would die sooner than their time. You would too. Because, God didn't create us to be excessive.
Every extra gift, talent, grace, money and wealth we have, is not totally for us but for society and state. We are to give, give and give, for state, humanity and posterity. Although nature and law permit an optimal material rewards and compensation for our efforts. That is why the Accountant General of the Federation, Minister, Governor, Senator, Rep, permanent Secretary is well remunerated above others, so he won't go biserk and go about stealing. But all is not sad. Like Chief Micheal Adekunle Ajasin, there are a few saints in this country of sin. There are good examples despite the rot. Oby Ezekwesili was former minister of solid minerals, and education. Although not too clean but she does not have the look nor the body scent of a thief. Ngozi Okonjo-Iweala handled our billions of dollars at the time Nigeria was awash with much. Her hands are not hypo clean. But she didn't haul our billions into her truck. If she had, no one would call her higher into WTO. We also have the like of Professor Ishaq Oloyede of JAMB who started reporting and returning surplus to the Treasury unlike his predecessors as JAMB Registrars. Therefore, in this country, not all are crazy.
Our Prayer to God should be that he opens the eyes of our elites to see and know that they don't need what they steal. For only a mad fellow gathers stones and pans that are needless.
By: James Imagwe
A youngman who had been away from home for some years, was furious that the gate of his father's house could not be opened for him by his youngest sister. When asked why she refused to open the gate, the young girl said: "Somebody with plenty bia-bia was talking at the gate and I could not see his mouth or recognise his face; so I was afraid and locked the gate back". Later when the father asked, "why cultivate over-grown beards?", the young man replied that he had to grow beards so that people would fear him. Thus the fear of beards makes the strongman! Members of the armed forces, including the police, are not meant to grow or keep beards, but those who do so, including rebel leaders, often confess that beards boost respect and ego. Bearded officers who faced Court Martial or Orderly-Room charges were more quickly exonerated and acquitted. Similarly research in the culture of masquerade indicates that wearing of masks as means of disguise provide courage and cover in the process of carrying out mischievous activities. Who would not fear "ojuju" or give in to an intruder with a mask covering his face? Your life or your money! Bestiality in humans often demands to be expressed and exhibited from time to time, as a reminder than man is an animal afterall! In spite of pretences and everything to the contrary, there is always the atavistic tendency for man to play the beast under various guises. Ancient Roman culture, in recognition of human atavistic tendencies, provided opportunities through festive occasions, for humans to release suppressed tendencies. A man can dress like a monster, mask his face and terrorise friends and family members, during the ides of March, but only then!
Studies in defence mechanism among animals show that some species of animals, including humans, develop astonishing strategies in making fools of ferocious and dangerous predators. While the ostrich would bury its head in the sand, to block out undesirable events, other animals other animals would lure predators into some deadly traps and decoy that would end their lives. Among humans, women are known to be clever strategists in protecting and preserving their offsprings. For this purpose, when confronted with dangers, women use their intuition and tongues as powerful weapons. A French satirist, Voltaire, would say that "women are never at a loss, because God looks after them". It is true to say that behind every strong or successful man, there is usually a woman. It is also true to say that behind the fall of any strong man, there is always a woman, especially the likes of Lady Macbeth. There are always women who would urge men: "screw your courage to the sticking-place, and we'll not fail". Apart from the fact that men come into incarnation with some vow to carry out same mission on earth, somewhere along the line, women are meant to join and complement the accomplishment of such task. There must always be the "ying and yang" or positive and negative components, to bring about a complete circuit.
A Russian theosophist, Madam Helen a Blavatsky (1831-91), founder of the theosophical society or the Great White Brotherhood, with headquarters in the Himalayan mountains, prescribed strict discipline and austere, simple lifestyle as means of developing psychic power. Such austere lifestyle includes what is known as sublimation, involving the channelling of generative power and sexual urge into psychic development. Therefore, a physically strong man may be a weak and sickly baby in the psychic sense, a weakling! On the other hand, a really strong man, in the psychic sense, is one who had developed inner capacity such that his volition, thought and words are weapons mightier than arms. Neither is such a man really strong if he is capable of acting or using psychic power arbitrarily and without discipline or self control. What we find most common are men made strong by the instrumentality of money and positions of authority, with feet of clay, and wearing masks to inspire fear in others. Like the "ojuju" which children are afraid of, physically strong men are numerous in Nigeria. The path leading to psychic development which accounts for the really strong man of great value, is not paved with gold, neither does it provide comfort. Those who take that path must pass through integrity, diligence, loading and screening tests along the line, which cause a greater number to drop out. Integrity test has to do with character and discipline, while diligence test is meant to bring out the strength and heroism in the aspirant. Loading test will tempt you with money, worldly power, authority, wine and women, loaded for your take. How many great Nigerians can pass through those screening tests and not fall by the way side?
Anyone may ask: what is the purpose or value going for psychic rather than money or macho power? It is true to say that individuals do not get what they do not deserve, neither would they keep and sustain what they do not deserve, neither would they keep and sustain what they get through fraud or force. Similarly, nations get the kind of government and leaders which they deserve. Neither would they sustain what they fake rather than make through integrity and diligence. Obtuse humanity would rarely know why pearl is not meant for swine, neither are a few people being groomed for future tasks of a transformed humanity, exposed to a madding crowd! It is quite sad, though necessary, that when a nation is getting close to a point of transformation, the worst excrescences of its ills and guilts get to a boiling point, prior to a transition to an era of sanity. It is however safe and pleasant that a few people being groomed to play vital roles in the new era of sanity remain protected by being blind folded and kept from vicious attacks of a madding crowd. In the transition process some stability is provided by allowing hustlers, pretenders to the throne and strong men to play around and prepare the ground for the new era. The process of amalgamation and transition demands that the old and the new must not present too wide a gap, that would constitute a threat to a smooth change.
Drama playing out in Nigeria in the past 50 years or thereabout can be best understood by individuals who are endowed with hypodermic vision. Similarly, a clear appreciation of global events would also help better, rather than look at the Nigerian situation in isolation. To knowing persons, bitterness, despondence or flexing of muscles would be unnecessary; rather what can be sad is the obtuseness and myopia of a majority of humans. Neither is anyone allowed to see what his capacity cannot accommodate. In politics of stomach infrastructure, the strongman syndrome represents a stage of transition, prior to the era of sanity. The strongman with feet of clay, makes demands and commands allegiance by the force of might and money; while the strong man with psychic might builds and transforms by the power of volition. Neither can a nation not mature enough for it, get such leaders whose power lies within, rather than macho might. Where macho strong men rule, political institutions remain weak and corruption reigns.
By: Bright Amirize
Dr Amirize is a retired lecturer from Rivers State University, Port Harcourt.