Online Trade Guarantees Quality, Sincerity – FCT Residents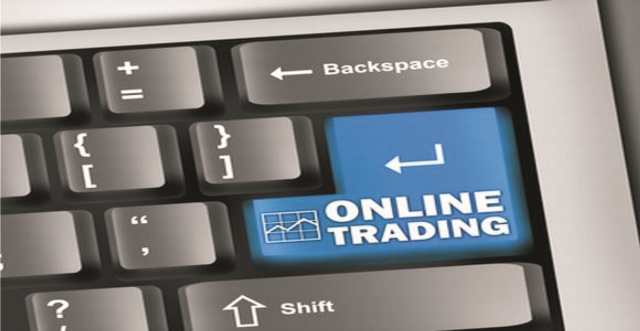 Some Federal Capital Ter
ritory (FCT) residents say they prefer to purchase items online for quality, convenience and sincerity in the process of transaction.
Some of the residents, who spoke with newsmen in Abuja on Tuesday, said purchasing items online saved the customer valuable time.
However, others said they preferred to purchase their items in the open market or shop rather than online.
According to them, most items purchased online are inferior and of substandard quality.
Mrs Jennifer Okon, a teacher said she had busy work schedule and purchasing items online made it easier for her.
"I work most times round the clock in a day, and some weekends I still have family needs to attend to.
"Purchasing my stuff online is more convenient for me, because I have an easy transaction which is normally delivered at my door step.
"When buying items online, you have the sincerity and genuineness in the process of transacting the business, which is rare in an open market.
"Online, the buyer is exposed to a variety of products on one site or location and you will not have to walk round a market before you buy an item of your choice."
Okon, however, said that there were a few times items purchased online were of low quality.
"Although buying things online is good, but at times you cannot ascertain the originality of the product you are buying.
"The items can be an inferior product and sometimes you can order for something and they will deliver another item to you," Okon said.
Miss Doyin Olaleye, a banker said she had confidence in items purchased online compared to the ones from an open market.
Olaleye alleged that dealers in an open market were not sincere with their products, adding that one could hardly return any faulty product after purchase.
"Buying my clothing and accessories online saves me time of walking round the market looking for what to buy.
"There is nothing I hate so much than walking round market to price items.
"Items that I even buy online are durable products, so why will I waste my time going to the market?
"In most cases, you cannot return an item you purchased in an open market if you notice an issue; in fact they can even deny that you bought such an item from them."
She also said that companies that sell items online had "return policy", adding that a customer could return an item if not satisfied with the product they purchased.
Mr John Egbule, a businessman said that he had confidence in purchasing electronics, household equipment and gadgets online.
Egbule said that those items could be sold by the manufacturers to online marketers at a reduced rate.
"If I want to buy my clothing items I wear, I will go to an open market because I will have to see what I want to buy.
'Space Science, Technology, Pivotal To Renewed Hope Agenda'
The Minister of Innovation, Science and Technology, Chief  Uche Nnaji,  has remarked that space, science and technology will be crucial to achieving the Renewed Hope Agenda of President Bola Tinubu's administration.
Nnaji said this during his maiden visit and facility tour of the National Space Research and Development Agency (NASRDA) in Abuja, recently.
The Minister said the space agency had strategic roles in harnessing space, science and technology for national development and technological advancement.
According to him, the giant strides achieved by the space agency resonates both in the country and in the diaspora, and positioned the country as a key player in space exploration and research.
"The present administration of Renewed Hope for Nigerians will undoubtedly enhance the activities of the agency's contribution to food security, security of lives, property, wealth creation and provision of employment",  he said.
He further stated that his visit to the space agency was to ensure he got information that would be critical in decision-making towards the attainment of his set objectives.
The Minister commended the leadership of the agency for successes recorded, proactive efforts towards sourcing alternative funding through commercialisation of research products and public private partnerships.
The Director-General of NASRDA, Dr. Halilu Shaba, appreciated the minister, and added that the visit is a testament to the importance placed on the strategic role of science, innovation and technology in shaping the future.
Shaba acknowledged the minister's visionary leadership style.
He, however, assured that the agency would consistently strive to push the boundaries of space exploration and satellite technology for the betterment of the nation.
Cybercrime:Expert Recommends Homegrown Solutions
The Chief Executive Of- ficer of Cybervergent, Mr. Adetokunbo Omotosho,  has called for more homegrown solutions to solve cybersecurity challenges in the country.
Omotosho said this in an interview with The Tide's source  in Lagos, recently.
He noted that bringing foreign digital cybersecurity solutions to solve challenges peculiar to Nigeria could  be cumbersome and might go through a lot of processes before adaptation.
According to him, Nigeria needed solutions that are developed locally either for cybercrime or physical crime that can be paid for in naira.
He said when cybersecurity solutions are too expensive, only few people would be able to afford them.
"Cybervergent has developed indigenous solutions that is helping the security architecture of Nigeria. Our own solutions are basically compatible with our needs, which do not necessarily require bringing foreign solutions to solve our cybersecurity challenges", he said.
Also, Omotosho noted that it was essential to establish partnerships between government agencies, academic institutions, and the private sector to promote innovation and the development of indigenous cybersecurity technologies.
He further urged the government to provide support, funding, and incentives to cybersecurity startups working on innovative cybersecurity solutions.
The expert recalled that these startups could  play a significant role in creating homegrown technologies.
The Tide's source  gathered that Cybervergent is a technology company providing cybersecurity solutions for large scale and effective solutions.
The company also handles cybersecurity compliance solutions, security, risk and privacy programmes and data security.
'Blue Economy Has Nexus With Digital Economy'
The Country Lead and 'Blue Economy Has Nexus With Digital Economy'
Programme Adviser, Global Digital Access Programme, UK Government, Mr. Idongesit Udoh,  has revealed that the  Nigeria blue economy's future has a close relationship with the  blue and digital economy development of the country.
Udoh said this at the African Maritime Art Exhibition (AMAE) with the theme: "The Convergence: Maritime Meets Information and Communication Technology (ICT)", in Lagos over the week.
Udoh urged the Federal Govemment on strategic investment in innovations that would bring about the sustainability of the blue economy.
He noted that both joined together was actually the future that would help the country realise the potential of the Blue Economy.
Udoh spoke on the topic: "ICT Disruption for the Sustainability of the Blue Economy".
According to him, the investment in innovations will bring about the resilience and efficiency of the blue economy and every other positive things to come.
"ICT is an enabler and there are a lot of areas using ICT to aid growth in the blue economy for transportation, tourism and others.
"There is surveillance using Artificial Intelligence, internet of things, cyber security, documentation and storage cloud computing", he said.
He noted that the creation of a Ministry dedicated to Marine and Blue Economy was a step in the right direction.
"The challenges seen in the sector such as infrastructure, capacity building, finance, funding, is clear that these challenges must be cleared to drive the adoption that is needed", he said.
He said to aid technology adoption, there was the need for capacity building, exposing key policy makers on possibilities within the ICT sector and how to shore up infrastructure capacity to actually accommodate the level of ICT adoption that was needed.
The Managing Director, Nigerian Ports Authority,  Mr. Mohammed Bello-Koko,  noted that the lack of port community system in Nigeria had made the nation's ports the most inefficient port in Africa.
Bello-Koko, represented by the Port Manager, Lagos Port Complex, Apapa, Mr. Charles Okaga, said a review with ports in Ghana, Benin Republic and Togo was done and this showed a drastic drop-in dwell time of cargo from 21 to three days.
"This was achieved because they have a functional port community system. For the success of the system, it also require the Power Holding Company of Nigeria to ensure consistent power supply in the port", he said.
Earlier, the  Founder, African Maritime Art Exhibition (AMAE), Mrs. Ezinne Azunna, noted that the aim of the conference was to help stakeholders find ICT solutions that would drive safer, swifter, more secure and cost effective operations and innovations.
"AMAE uses photograph, textile art, paint, sculpture and other motifs/subjects to tell stories and support caused around the blue economy.
"It remains the singular exhibition in Africa built around the portraiture of the blue economy and its causes, using aesthetic and semiotic elements", she said.