The Inspector-General of Police, IGP Suleiman Abba, has redeployed 33 Commissioners of Police (CPs) to commands and formations with immediate effect.
The action, according to Force Public Relations Officer, CP Emmanuel Ojukwu, is "in line with the determination and drive to enhance the administrative and operational effectiveness of the Nigeria Police Force."
Ojukwu added: "The postings are in line with efforts to reposition the Force, filling vacancies created and in view of Officers proceeding on course at the National Institute of Policy and Strategic Studies (NIPSS), Kuru, Jos as well as posting of returning senior officers from NIPSS."
Those redeployed include, CP Danladi Y Mshelbwala, from Explosive Ordinance Disposal Unit (EOD) to Kebbi State; CP Ibrahim K. Idris, from Police Mobile Force (PMF) to Kano State; CP Shuaibu L. Gambo, from Sokoto State to Counter Terrorism Unit, FHQ; and CP Musa Katsina Mohammed, from NIPSS to Oyo State.
Others are CP Usman Tilli Abubakar, from NIPSS, Jos to Jigawa State; CP Olufemi David Ogunbayode, from NIPSS, Jos to Zamfara State; CP Waheed Olayikan Salau, from Airport Command to NIPSS, Kuru, Jos; and CP Dorothy A. Gimba, from NIPSS, Jos to Airport Command.
The rest include, CP Foluso A. Adebanjo, who moves from Edo State to NIPSS, Kuru, Jos; CP Agboola Oshodi-Glover, who now leaves ICT, FHQ, Abuja to NIPSS, Kuru, Jos; CP A.K. Shodipo, moving from Oyo State to Special Fraud Unit, FHQ, Abuja; CP Idris Faruk Umar, who moves from Jigawa State to CP Intelligence; as well as CP Usman Yakubu, who leaves Nassarawa State to NIPSS, Kuru, Jos.
According to the comprehensive list for the new posting, CP Mohammed Sani Usman is redeployed from Department of Planning and Statistic, FHQ Abuja to Nassarawa State; CP Ibrahim Adamu, going from Abia State to NIPSS, Kuru, Jos; CP Salisu Fagge Abdullahi, redeployed from Special Protection Unit (SPU) FHQ, Abuja to Sokoto State; CP Lawal Shehu, from Bauchi State to CP Dept of Finance and Administration, FHQ, Abuja; CP Nyats Nyehsu Jatau, redeployed from CP Railway Lagos to Taraba State.
The rest are, CP Tijani Baba, sent from Zamfara State to CP Special Protection Unit, FHQ, Abuja; CP Mohammed K. Mohammed, moved from Deputy Commandant Police Staff College, Jos to Bauchi State; CP Paul E. Okafor, taken from Kogi State to Bayelsa State; CP Vanletine U. Ntomchukwu, redeployed from Bayelsa State to Ogun State; CP Ademola Omole, who becomes Deputy CMDT, Police Staff College, Jos, from Taraba State; and CP Joshak Habila, who moves from CP Counter-Terrorism Unit, FHQ, Abuja to Abia State.
The police high command also moved CP Damilola Samuel Adegbuyi, from Special Fraud Unit FHQ, Abuja to Edo State; CP Rasheed Olatunde I. Akintonde, moved from CP Intelligence FIB, FHQ, to CP Interpol FHQ, Abuja; CP Adeyemi O. Samuel Ogunjemilusi, moved from CP Interpol, FHQ, Abuja to Kogi State; CP Ishaku Alhaji Barau, redeployed from Kebbi State to Commandant Police Detective College, Enugu; and CP Sam Okaula, taken from State CID, Delta State to General Investigation, FCID, FHQ, Abuja.
Also, CP Dibal Paul Yakadi, was moved from 2i/c Anambra State to Police Mobile Force, FHQ, Abuja; CP Haruna Huzi Mshelia, redeployed from National Defence College, Abuja to Commandant Police College, Orji-River, Enugu; just as CP Usman Ali Abdullahi, moved from Police Co-operative to CP Railway Command; while CP Mohammed A. Mustafa, was sent from 2i/c Akwa Ibom State to Explosive Ordinance Disposal Unit, FHQ, Abuja.
FG Hails Rivers Top Spot In Literacy Education Dev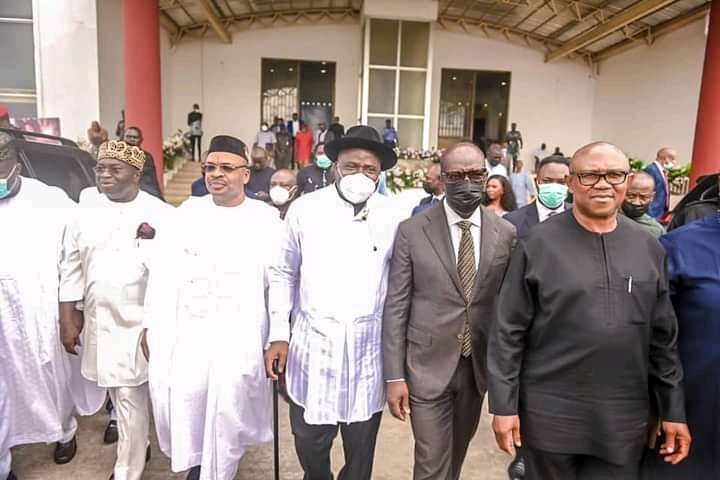 The Federal Government has commended the Rivers State Government over its concerted efforts in the development of basic education that has guaranteed the state the highest ranking in literacy education in the country.
The state scored 70per cent ahead other states of the federation in a recent national ranking.
The Coordinator in charge of Better Education Service Delivery for All (BESDA), Federal Ministry of Education, MrsAminaHaruna made the commendation, while speaking at a one-day state Technical Workshop on improving BESDA implementation at Bougainvillea Hotels in Port Harcourt, yesterday.
Haruna said it was of good note that Rivers State has shifted to where it was before and attained a commendable height in the development of literacy education, adding that such feat was worth celebrating.
The BESDA coordinator, disclosed that Rivers State has also taken the lead to replicate the just concluded performance review meeting held in Abuja, recently, adding that the technical meeting was essentially designed to bring all stakeholders in the BESDA together to brainstorm on way forward.
She said that the Federal Government was committed to ensuring that the menace of out-of-school children in the country was resolved, adding that it was what informed the Federal Government decision to borrow $11million to tackle the menace headlong.
She called on parents to ensure that they give their children the right to education, adding that the importance of education in the society cannot be over-emphasised.
"Rivers State has done well in literacy education, and they are ahead of other states. So, whoever that has done well; praise him or her", she stated.
Also speaking, the state Commissioner for Education, Prof. Kaniye Ebeku said one of the cardinal policy trusts of the present administration led by Governor Nyesom Wike was to provide access to quality and qualitative education for children in the state, saying that BESDA programme was one of the links to actualise it.
Ebeku thanked the Federal Government and the World Bank for initiating the BESDA programme, adding that it has given hope to many out-of-school children to have access to education literacy, saying that the cult clashes that ravaged some communities was responsible for the over-crowded nature of schools in Port Harcourt and Obio/Akpor local government areas of the state.
He expressed satisfaction with the performance of both teachers and pupils in the BESDA schools in the state, adding that children in the conventional schools were not doing better than the ones in the BESDA schools.
He, therefore, solicited for cooperation among all stakeholders in driving the programme, and assured that the state Ministry of Education would drive the supervision and monitoring to ensure it achieves set objectives.
In his speech, the Executive Chairman of the State Universal Basic Education Board (SUBEB), Ven. Fyneface Akah said the workshop was organised to replicate the Federal Government's model on peer review performance by getting all stakeholders involved in achieving gaining more grounds in the BESDA programme in the state.
Akah said the board under his leadership was determined to ensure both children of fishermen and those who are out-of-school have access to quality education, which he said, was essential.
"It is not about the reward but the effort and impact. We are organising literacy content to ensure that those children in the programme read, write and understand numerical skills, and whoever that acquires literary skills has acquired the knowledge for further education", he stated.
In her remarks, the RSUBEB Director in charge of Physical Planning, Mrs Joy Ojirika, who doubles as the state BESDA focal person, gave a scorecard on the progress of the programme in the state.
By: Akujobi Amadi
Wike, Okonjo-Iweala, Others For 4th DAAR Awards, Dec 6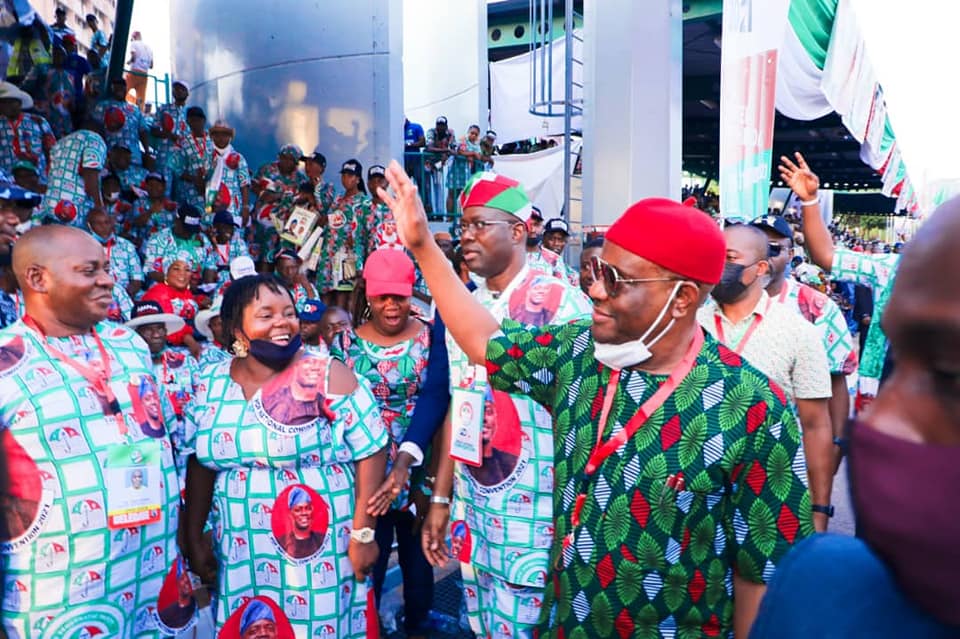 The Rivers State Governor, Chief Nyesom Wike, the Director-General of the World Trade Organisation (WTO), Dr. Ngozi Okonjo-Iweala; and Delta State Governor, Dr Ifeanyi Okowa; are among those to be honoured at the fourth edition of the DAAR Awards.
The DAAR Awards, scheduled to take place on December 6, 2021 in Lagos, is organised by DAAR Communication Plc, which owns RayPower broadcasting station and African Independent Television.
At the ceremony, Wike would be honoured with the DAAR's Man of the Year Award, while Okonjo-Iweala would be honoured with DAAR's Woman of the Year Award, just as Okowa would receive award for outstanding leadership in public service.
In a letter to the recipients by the Group Managing Director of DAAR Communications Plc, Tony Akiotu, said the awardees were selected for their exemplary qualities and immeasurable contributions to the sustainable development and progress of humanity in various sectors.
On the criteria for selecting Rivers State governor,Akiotu said, "The Editorial Board and DAAR Communications panel of assessors for the 4th DAAR Awards had unanimously voted to confer the award of Man of the Year 2021 on Wike for his giant strides in infrastructural development of Rivers State and deepening of Nigeria's democracy".
Akiotu said that Deputy Senate President, OvieOmo-Agege would also receive award for Outstanding Leadership in Public Service along with Borno State Governor, Prof. Babagana Zulum; Oyo State Governor, Engr. OluseyiMakinde; and Osun State Governor, Prof. Adegboyega Oyetola.
Also to be honoured are the Vice Chancellor of the University of Lagos, Prof. Oluwatoyin Ogundipe, who would receive award for Outstanding Performance in the Academia, and Lagos State Commissioner for Health, Prof. Akin Abayomi, who would receive Outstanding Performance on COVID-19 Pandemicaward.
According to DAAR CommunicationsPlc, it would honour Ogundipe for extensive work on molecular systematics, plant anatomy, food security, natural resource management and biodiversity conservation.
Senate Blasts Saipem Over Breach Of Local Content Act On NLNG Train-7

The Senate Committee on Local Content has expressed displeasure at Saipem Contracting Nigeria Limited, a company handling the Train-7 gas project, for what it termed "deliberate breach" of Nigeria's Local Content Act.
The company's management has been evading appearances before the committee until last Wednesday after the panel threatened to compel their appearance with sanction.
However, the panel, chaired by Senator Teslim Folarin, after inference from evidence made available to the panel, demanded an explanation from Saipem Contracting Company why the gas project company awards contracts to foreign companies for supply of steel, rods, among other materials for execution of the project contrary to local firms in clear breach of LCA.
According to the committee, they have been flooded with petitions from the public over the sharp practices of the company in connivance with some Nigerians.
The committee said it was based on that the Train -7 gas project was invited while pointing out the breach of the local content act on the award of contract for the purchase of items for the gas project.
The committee, however, regretted the non-appearance of Nigerian Liquefied Natural Gas (NLNG), Nigerian Content Development and Monitoring Board (NCDMB), Saipem and Daewoo, which they said their appearances would have deepened investigation on why foreign firms habitually shortchange the nation.
It rescheduled the meeting and asked the committee clerk to issue fresh letter of invitation to the absentee organisations.
Senators Folarin and Sabi Abdullahi in reference to a petition pointed out that Saipem management is aware of contracts to foreign firms than Nigerian companies for supply of materials running into millions of euros in breach of the provision of the local content act.
Teslim said: "Can you explain, how you came about awarding the contract for the supply of steel for €4million, to TK Corporation, a Korean company, and €4.27million, contract to another Korean company for pipes, €3.86million to an Italian company and another €5.5million.
"All these are not Nigerian companies."
He said the local content act provided for 50percent Nigerian content in the execution of the project.
In his response, the Managing Director of Saipem, Mr Walter Peviani said execution of the project by the company was based on a contractual agreement, and documents presented to the company by the NLNG and the NCDMB.
"Within the contractual documents, which we received, entailed, a project Nigerian content plan and entry procedures for Nigerian companies compliance certificate," he said.
Unfortunately, the Executive Secretary of the National Content Development Management Board was absent despite invitations, a development, the committee said was deliberate and suspicious.