Poor Network: IT Expert Makes Case For Subscribers
The Nigerian Communi
cation Commission (NCC) has been told to ensure that compensation of subscribers receives full attention before the first quarter of this year in order to restore their (subercribers) hope.
The Managing Director of Telecom Training Centre, Mr Goodsuccess Ndamatti, said this Wednesday, in an exclusive interview with The Tide in Port Harcourt.
He said subscribers, were terribly shortchanged last year by telecom operators.
Ndamatti, noted that services were generally poor last year due to what he described as unseriousness by the regulators.
According to him, the NCC, should establish centres at the six geo-political Zones of the country as to enable them get quick access to subscribers.
He noted that subscribers in Nigeria had over the years suffered some degree of injustice in the hands of telecom providers in the country.
He pointed out that the subscribers compensation plan should be properly monitored as to erase all manners of doubt.
The Tide further gathered that most key players in the telecom industry are backing the compensation move in order to straighten the industry.
The president of the National Association of Telecoms subscribers (NATCOMs), Chief Deolu Ogunbanjo, has said that in 2013 and 2014 alone, telecom subscribers lost over N830 billion to poor network service.
NCC Fixes Dec 13 As Final Auction Date For 3.5 GHz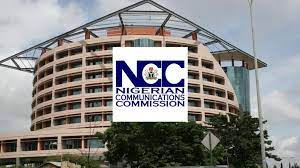 The Nigerian Communications Commission (NCC) has slated December 13 as the final auction date for the 3.5 Gigahertz (GHz) spectrum for the deployment of the fifth generation (5G) technology in Nigeria.
The deployment of 5G is expected to happen in Quarter 1 of next year, according to the Ministry of Communications and Digital Economy.
The deadline for submission of bids and Initial Bid Deposits (IBDs) closed yesterday at 5pm.
A terse statement by the commission titled "Second Trial of 5G in Nigeria in order to validate the National Policy on 5G for Digital Economy" said, "The Nigerian Communications Commission (NCC) is to supervise the 2nd 5G PoC trial in Nigeria. This trial will be conducted by Airtel Networks Limited and its Original Equipment Manufacturer (OEM) on Thursday, December 2, 2021".
The statement urged concerned parties to contact Spectrum Administration Department for further details.
It would be recalled that the NCC had extended the submission of bids for the 5G technology spectrum from November 24 to November 29 due to challenges posed to air travels.
The commission said in a statement by its Director of Public Affairs,  DrIkechukwuAdinde, that the extension was due to challenges posed by air travels in recent times.
The submission of responses in respect of the 3.5 gigahertz (Gigahertz) Spectrum Band auction was scheduled to close November 24, 2021, it said.
"However, due to the challenges posed to air travels as witnessed recently and considering that it may have some impact on intending bidders regarding the submission of their bids, the commission hereby extends the deadline for submission of bids and Initial Bid Deposits (IBDs) to 5.00 pm on Monday,  November 29, 2021", NCC explained.
It said all other events as scheduled in the Information Memorandum remain unchanged.
MTN Nigeria was the first in West Africa to try 5G technology and applications. It was a product of a strong collaboration between the Ministry of Communications Technology and Digital Economy, NCC, MTN and Huawei (Abuja), ZTE (Calabar) and Ericsson (Lagos).
By: King Onunwor
9Mobile Delights Customers With Special Offers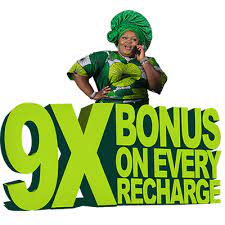 In its bid to impact positively on its customers' experience, one of the leading telecommunication companies in Nigeria, 9mobile, has decided to provide its customers with special discounted data plans for use on TikTok.
With the TikTok data offer, 9mobile customers will enjoy three times more data value for the same price daily, weekly and monthly, depending on their preference.
The exciting deal, a unique partnership between 9mobile and TikTok, will see customers get between 100MB and 12GB data plans at very affordable rates.
For the weekly variants, customers get a 2GB Tiktok Data plan for N500, valid for seven days, or a 1GB TikTok Data plan for N300, also valid for seven days.
For the monthly bundles, subscribers can get a massive 12Gb Tiktok Data plan for N2,000, while they enjoy a 5GB Tiktok Data plan at N1,000 only.
Commenting on the offer, the Director of Product Innovation and Business Development, 9mobile, KenechukwuOkonkwo, disclosed that it would enable Nigerians to freely express themselves on the popular social media platform.
"TikTok has become hugely popular among Nigerians. It is the number one video-sharing app, so we want to enable our customers to enjoy the platform without worrying about their data. Our goal is to provide affordable data plans to all our customers so they can experience more on the platform", he said.
Okonkwo added that 9mobile wanted its customers to get exceptional value for their money by enjoying TikTok contents while saving on their mobile internet usage cost.
The telecommunications company promised to continue to transform lives with its consistent innovation that will enable Nigerians to achieve their full potentials.
NITDA, NEPC Partner On $4.7tn Digital Service Exportation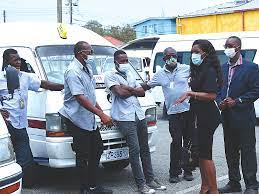 The National Information Technology Development Agency (NITDA) and Nigerian Export Promotion Council (NEPC) have forged an alliance that could enable Nigeria to benefit from the yearly $4.7 trillion exportation of digital service.
This alliance was in line with the Digital Innovation and Entrepreneurship Pillar of the NITDA's 2021-2024 Strategic Roadmap and Action Plan (SRAP) recently launched.
This was made known at a press briefing by the outgoing NEPC Executive Director, Mr Segun Awolowo, to commemorate the consolidation and partnership between the two organisations.
The NITDA Director-General, Mallam Kashifu Inuwa, who was represented at the event by the Acting Director, Corporate Planning and Strategy, Dr Aristotle Onumo, said that the partnership was aimed at facilitating the exportation of digital services.
He pointed out that more partnerships of such nature from the public and private sectors would bring out synergy, exchange of ideas and knowledge sharing among them.
Inuwaemphasised that the digital innovation and entrepreneurship pillar of SRAP would enable  NITDA to collaborate with relevant stakeholders in the exportation of indigenous services.
"It would not have been so for NITDA to collaborate with sister agencies that have similar visions to drive the digital economy to its rightful place in Nigeria", he said.
Another respondent, whose name was given only as MrAwolowo, noted that the partnership has provided about N150 million support grants to innovation hubs across three geopolitical zones in the country.
"We are also providing support to drive advocacy to ensure that Nigerian Start-up Bill is passed by the end of the year", he added.
He said further that due to the level of inter-agency collaboration between NITDA and NEPC, they had been able to attend to all areas of services, from regulatory challenges to access to market and finance, skills gaps, and most importantly digital infrastructure.
Some of the achievements of the partnership include the Outsource Nigeria Initiative, financial interventions for six start-ups, support to three innovation hubs, setting up of skills acceleration centres and advocacy support for the Nigerian Start-up Bill.