Minister Confirms Broadband Penetration In Abuja
The Minister of Commu
nications Technology, Dr Omobola Johnson, has confirmed that about eight per cent brand band penetration has been witnessed in Abuja.
She made the confirmation at a public function in Abuja, recently.
Johnson, informed that in 2011, about 30,000km of long haul intercity fiber optic cabling was deployed.
She noted that another 68,124km of fibre optic cables were rolled out by telecoms operators by the end of 2014.
According to her, the number represented 20.56 per cent increase from the 56,505 kilometers recorded in December, 2012.
The minister recalled that the country's participation in events like the International Telecommunications Union (ITU), was to tell the Nation's success story in telecoms operation.
She also called on foreign investors to invest in the country's ICT sector, in a bid to develop its broad band market. Johnson expressed satisfaction on the country's communication system, adding that Nigeria looks fulfilled in terms of voice communication.
Explaining that ICT has become the next oil and gas industry of Nigeria, she also admitted that it has become a gold mine.
Meanwhile, the Executive Vice Chairman of NCC, Dr Eugene Juwah, has said that Nigerian's adoption of global best practices in regulatory activities has become an inspiration to many African countries.
FG Trains 10,000 Women, PWDs On ICT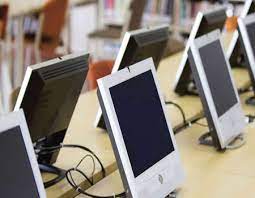 Over 10,000 women, including Persons with Disabilities (PWDs) have been trained by the Federal Government on Information and Communication Technologies (ICT) to improve national productivity.
The ICT Director, National Centre for Women Development (NCWD), Mr Morrison Udobong, disclosed this at the closing ceremony of a five-day entrepreneurial training for the blind, deaf and hard of hearing in Abuja, recently.
Udobong said that the training was also a strategy to empower and end gender based violence in the country.
He noted that although ICT was male dominated, there was the need to encourage more women, particularly girls to engage in science and ICT based subjects, and consider a future in technology.
He explained further that the training was also to expose Internally Displaced Persons (IDPs) to ICT, enable them integrate well in the society and promote access to healthcare and other services.
"Over the years, we have trained over 10,000 women on various ICT courses and feedback from monitoring officers showed they are all doing well in their chosen endeavours.
"During this programme, participants with disabilities were exposed to various computer aided and adaptive technologies required to educate, raise self esteem, integrate and empower them to be useful and productive in their endeavours," he said.
Director-General, NCWD, Dr Asabe Vilita-Bashir, who threw more light on the training, said that about 65 blind and deaf women across the country graduated from the training.
"This is aimed at exposing the participants to various ICT applications, tools and techniques which have the potential to make significant improvement in the lives of persons with disabilities.
"This allows participants to enhance their social, cultural, political and economic integration in communities by enlarging the scope of activities available to them", she said.
Vilita-Bashir noted that the training would also empower rural women economically and make them more productive and self-reliant.
"We will continue to advocate the rights and needs of persons with disabilities and foster the effective use of ICTs that are accessible, adaptive and affordable.
"ICT has now been recognised as the driving force and primary gadget for almost all progressive knowledge-based and skills-oriented development activities and initiatives in all spheres of human endeavor.
"ICT is the catalyst for change in working conditions, handling and exchanging of information, teaching methods, learning approaches, scientific research and in accessing information," she added.
Minister of Women Affairs, Mrs Pauline Tallen, who was represented by the Permanent Secretary of the ministry, Mr Adebiyi Olufunsho, stressed the need for the society to acknowledge the challenges of PWDs and accommodate them.
Also, Ms Anne Mukudi, representing African Development Bank, encouraged participants to use the skills and knowledge acquired to develop themselves and feature in the ICT world.
President, National Association of Blind, Abuja chapter, Mr Joseph Agada, expressed appreciation to the Federal Government for supporting PWDs and appealed for more employment for members.
Ms Uche Andrew, who spoke on behalf of the participants, assured the government that they would make judicious use of the laptops and skills acquired to further develop themselves on ICT.
"Before now, we used to see, feel and hear about laptops without knowing how to operate it, but this training has given us the required skills to be self reliant, able to use and access information from it", she said.
Innovators Canvass Support For ICT Start-Ups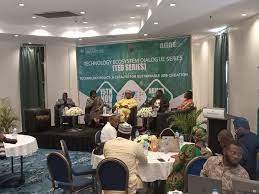 Innovators under the aegis of Technology Ecosystem Dialogue (TED) have canvassed funding and support for Information and Communication Technology (ICT) start-ups to promote digital job creation in the country.
TED, led by the founder, Young Innovators of Nigeria (YIN), Mr. Abu Andrew, said the government's intervention would curb insecurity and idleness among youths.
While acknowledging that the Federal Government has been making efforts on diversification of the economy, the innovators said there's more to be done to encourage start-ups and SMEs.
The innovators made this known during an interactive session on 'Technology Policies: A Catalyst for Sustainable Job Creation'.
They urged the government to prioritise support for innovation hubs and ICT and green tech development-based advocacy organisations.
The innovators further enjoined the government to interface regularly through consultation with the tech ecosystem before far-reaching policies are implemented.
They demanded that government invest and set the appropriate framework for the development of the green economy sub-sector, noting that there are prospects of over five million emerging new jobs.
"The youths of this region are reputed to be ingenious, hence the need to channel this ingenuity to productive purposes for the common good.
"Initiatives such as this will contribute to reducing cybercrime by winning over practitioners and turning them into innovators," they said.
Participants at the event include: founder, Network of Incubators and Innovators in Nigeria (NINe) and Chief Executive Officer of Nigeria Climate Innovation Centre, Bankole Oloruntoba, and President/CEO, High-Tech Centre for Women and Youth in Nigeria, Dr (Mrs.) Wunmi Hassan.
Police Lobby For CCTV In Stations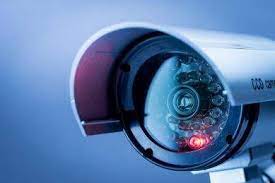 As Information and Communication Technology (ICT) continues to penetrate all sectors of the economy, the Nigerian Police have said that planting Circuit Cable Television (CCTV) in all police stations across the country will enhance better policing.
Some Divisional Police Officers (DPOs), who pleaded to be anonymous made this known in an exclusive chat with The Tide in Port Harcourt at the weekend.
They said erecting CCTV in all the police stations would be of immense help to the security agencies in view of its impacts in checking insecurity in the country.
They recalled how the CCTV at Lekki Toll Gate aided in tracking some of the suspects of the Lekki shooting during the #EndSARS protest, last year.
One of the DPOs said the presence of CCTV at police station would assist the police in tracking down criminals on time, adding that some criminals get away with their act due to the absence of recording devices.
He explained that ICT tools were needed in all the police stations in order to meet up with the modern challenges in security.
Another DPO in the state who is also a lawyer, appealed to well meaning Nigerians to partner with the Police and assist the government in realising the project.
He described security as everyone's business that does not need to be left in the hands of government alone.
He pointed out that until private and corporate organisations consider security as top priority, the idea of using modern tools like CCTV in policing may not be achieved due to its high financial involvement.
By: King Onuwhor