We Need To Deliver Potable Water To Check Private Boreholes- Simon Hart
Your ministry was created, and you assumed responsibility as the commissioner two years ago. Would you say that the ministry's vision of providing affordable, potable water has been achieved?
I will like you to read our vision statement. Our vision statement was actually articulated  last year in July. Though the ministry was created and saddled with the responsibility of running the Rivers State Water Management Board, and water resources there was no clear-cut policy. The ministry had no policy or working document or direction. However, the ministry has institutions and a number of agencies attached to it. These agencies did not also have clear-cut responsibilities. In fact, there was no proposed sector coordination from state to local government levels.
When we came in, we sat down and began to frame the policy making structure in line with international standards. So far, that is what we have done, and we have come out with a clear vision, a clear set of goals and clear mandate. Now, we are working on the strategy.
Of course, when you put a policy in place, you need to also fix the laws to back up the policy and see that you implement those laws. That is the stage we are now. Policy formulation that is acceptable would have to take into account the stakeholders. It is not something that you can just throw up one day without stakeholders' meetings and workshops aimed at informing them what our goals and vision are, and to get them to buy into the policy.
Currently, we have gone down to the local government level, and based on what we have now, we do have a draft policy, which we have presented to the Executive Council and will later present to the House of Assembly to endorse as a law. And that takes care of the goals we have set for ourselves in terms of water delivery and the proper structure and workings for the institutions in the ministry for us to have effective water supply and delivery.
In summary, can you tell us what the policy is like?
The policy has a clear direction, having the structure that guides us to provide urban water supply, which is being taken care of. We have the rural water scheme. In short, we have a bottom-up approach towards water delivery. We have the council, and the water agencies. The policy is geared at directing us towards private sector water participation and public private partnership (PPP) to ensure that the water sector is rejuvenated even though government would have a major role to play in terms of infrastructure development. On the operations and maintenance, the users would have to pay so that we can upgrade and maintain the facilities in the state. Also, the policy addresses the strategies towards providing affordable water, to make sure people are able pay, although we will try to subsidize for the facilities. In general, there are whole lots of policies, including those covering conservation. We structured it in such a way that there would be an effective water delivery through public private water participation so that we can have sustained water provision over the years.
Is it the same policy as WASH?
WASH is an acronym for Water Safety and Hygiene. It takes care of the sanitation aspect of the policies. It is purely a water management policy, not only for water supply.
People are saying that it is taking quite a long time for your ministry to provide water. Why is it taking this long?
As I said earlier, we cannot just come up with any kind of policy. To even come up with a policy in less than two years is actually difficult. We have actually worked extra hard with consultants and international agencies to come up with something that makes a lot of sense. It is taking the Federal Government time to come up with policies for a ministry they set up in the past six years. So, for you to implement a policy document, you need the stakeholders to buy into it, and you also have to take a look at available sectors and review the situation before you begin to decide on solutions in order to align your vision and goals.
You said you have a policy on ground. What are the ingredients of this policy, and when are we going to see it implemented?
A policy is a direction, and within the policy, you have short and long-term goals.
So, what is the possible time we can begin to see them manifesting?
The policy is just the direction. The policy would not determine implementation. Implementation of the programmes would be determined by the strategies. We would soon come up with the strategy document. We have development, infrastructure, institutional, and all that. With all that, we can  structure the sector in proper way. Based on budgeting and fund a release, and the direction of the government then, we would be able to implement the programmes. The truth is that we have a timeline. But timelines run according to government's planning and the level of funding it is putting into it. Besides, if we can get international support, it would go a long way. So, it would be baseless to have a timeline without getting the foundation well structured.
So, when do you intend to come up with a programme?
We have programmes already running. However, we are all waiting for the policies to be launched. Programmes are ongoing because we have been doing data gathering in the last year. Even in the rural areas, we are doing the same. Our aim is to have a proper development plan for the water sector for the urban and rural areas.
Over the years, we have  seen a lot of wastage due to infrastructural development projects all over the state. So, we are sitting back and looking over it to see what we can do. The situation not only affects the state government but the federal projects as well. The question is, do we continue investing in rural water projects without seeing any tangible results? Our data gathering have revealed that over 90 per cent of those projects were abandoned by the different agencies, including the Niger Delta Development Commission (NDDC), Niger Delta Basin Development Authority (NDBDA), and constituency projects of our elected officials, among others.
The essence of the process is, therefore, to assess what we already have on ground, and make them operational. The truth is that you cannot make a far-reaching decision without data gathering. Now that we have the data, we can go forward and formulate our development plan because, at least, we know where we are, and we know where we want to be. As I said, the policy needs to be aligned with the directions from the top. However, as at present, the government is focused on urban water supply. While we are putting the plans in place for rural water, we are working on urban supply.
While we appreciate what government is doing on water supply, are there projects you have already commenced in the area of urban water infrastructure, and to what extent have you gone? To what extent would these affect the operations of private boreholes?
For urban water supply, as we came in, we set up a committee to look into it, especially, where there is no water but that took a number of months before they came up with a report. My predecessor was working with them on that, including the Greater Port Harcourt Water Scheme, covering the general conceptual plan. Then, when I came on board, I started with a PPP plan because we need to know how much it is going to cost us since we do not want to engage any kind of person to do that. So, we sat down and evolved a design. Now, we have a properly worked out design for the city. Remember that Port Harcourt has grown tremendously in the past 20 years. With the urban sprawl, we needed to incorporate Port Harcourt and Obio/Akpor local government areas as a collectively. We have to come up with a design that would fit into the current picture, and it has to go through the due process.
So, yes, even though Governor Chibuike Amaechi would have liked the water to flow immediately, we felt that we need to go through the due process and select pre-qualified contractors to tender. From the tender stage, it went to due process, and that took another couple of months before it came out. So, by the time we were ready to award the contracts, it was already through half of last year. Then, we also had to wait for the funding to come. Now, we have come out with the design for Port Harcourt Urban Water Supply. We believe that in the next administration, at least, they would have a proper design, and details of the costing so that they can take informed decisions on how they intend to spread this development because water infrastructure development takes huge amount of resources.
We do not know the content of the laws put in place so far. Does it take care of control of private water boreholes?
The extraction of water is under the exclusive list. It is only the Federal Government that has the right to control the proliferation of boreholes. They have the resources under the ground, not the states. So, we are now working to break away the Ministry of Agriculture from that of Water Resources at the federal level since President Goodluck Jonathan came on board. The law backing that is being worked out, and would soon be presented to the National Assembly for passage. Perhaps, that would help check the incessant sprouting of boreholes in different parts of the country. However, we all need water, so it is difficult to prevent the citizens from digging boreholes in their houses. Hence our focus should be first to provide the water which will help prevent people from digging underground for water.
Are you saying that your ministry does not have any control over these private boreholes, considering that a lot of people are suffering from water-borne diseases in the state?
Our focus is not private boreholes. Our focus is to deliver water – clean, potable water to the people. We do not have to go on closing down private boreholes because, of course, people need good water. Although you might have borehole, it might not be of good quality as the one we provide. But we have not embarked on regulation per se. However, once government delivers on water provision; that is the only time we can go on checking the menace of private boreholes.
You told us earlier that your ministry is working towards standardizing water policies in the state. Does that mean boreholes are not involved?
Definitely, we would go into that because we need to protect lives in the state. Already, in our data gathering, we have finished studying the situation in 21 local government areas. We are now going to face Port Harcourt and Obio/Akpor because we left them as part of our urban water supply areas. Soonest, we are going to start something. So, in the nearest future, there would be fewer boreholes. We believe that when the people have good quality water, there would be less urge to dig boreholes. The truth of the matter is that the burden is not only on the Ministry of Water Resources. The Ministry of Health and that of Environment have great roles to play as well. For example, water quality and testing falls under the purview of the Health Ministry, while we monitor the quality of our own water as well.
Currently, how many rural areas have access to good water supply?
Well, we do not have to do everything at the same time. Government has to prioritize. Our focus is the urban centres. Therefore, we believe that if we can provide water for Port Harcourt and Obio/Akpor, we would have gone a long way in providing quality water to half of the population of the state.
Nonetheless, there is rural water supply, and we are not ignoring it. As at present, we are working on Gokana Water Project. Of course, other local government areas have shown interest that they are ready. The Gokana people specifically asked Governor Amaechi to collaborate with them on this, and he promised to do it for them; that was how the Gokana, project came on stream. We have eight projects going on there, and it requires reticulation because some communities would need pipes running through them. We have some major stations in Gokana, and we are rehabilitating two old ones. We are laying pipes as well to connect the necessary communities.
We also have a project in Andoni. The people also requested for it when the governor visited the area during a town hall meeting with the people at Ataba. We have also rehabilitated the existing station there abandoned by the NDBDA, and by the Grace of God, that would be ready in the next couple of weeks.
From all indications, your ministry has sustained interest in providing water, especially in the urban areas. But before you came on board, we were having water in areas like old Port Harcourt City. What must have caused the sudden shortage of water in such areas?
There is still water in some parts of old Port Harcourt Township. Our stations have power, whether it is from Power Holding Company of Nigeria (PHCN) or standby generator. As far as our stations have regular power. We pump water to available water pipelines. Yes, there are problems with water delivery because of the massive construction works going on in the state capital. This is because if you are doing any urban renewal programme, existing water pipelines are often damaged. We had a main trunk line that runs from Rumuola to Diobu and Diobu straight to Moscow Road, laid over 10 years ago but the Monorail Project and the road construction at Azikiwe Road have damaged it. But we are still working to try to restore it. So, it would take some time to restore it. For now, water provision might not be as efficient as it used to be but we are still flowing water in some parts of  the town. However, they might not have the pressure they used to have. Remember, Moscow Pumping Station has a couple of boreholes that used to generate some water. But it needs complementary support from Rumuola. Our major station pumps water to Diobu and Diobu pumps to Moscow Road while Moscow Road feeds the whole of Port Harcourt Town. Still, it is not even adequate from our study but, at least, it can reach some homes in the old areas.
Now because of the age of the pipes, we often have leaks. Often time, we have to stop pumping to repair a leak. This is because the pipes are so old. They are even asbestos, which is outdated, and not safe to convey water. We believe that the whole pipe networks have to be changed. Our recent assessment of existing pipes showed that not up to 10 per cent of the pipes could be used. When I say that, I mean the major trunk lines. Some of the pipes and you have to understand that so many of the pipes have dead ends because the networks were extended without a proper design. If you do not get the design right, you would not get the hydraulics right. If you do not get the hydraulics right, the water would not flow properly. Currently, water is still flowing. But there are a lot of construction works going on which affect the underground water pipelines. Therefore, people think there is nothing there. That is the current situation.
Despite this situation, we are coming up with a new design soonest. The whole network would be overhauled – to deliver water to Port Harcourt Town, and Diobu. We are still delivering water to parts of Aba Road, Bori Camp and Trans-Amadi as well. The truth is that there is no total stoppage of water delivery because we are still providing skeletal services to the areas I just mentioned.
How did you make the World Water Day celebrated recently?
That is not true. We actually hold activities to mark the World Water Day since I assumed office. This year, we were even on the front page of your newspaper the next day for unveiling our master plan and design for water. Last year, the theme was on water policy, and we collaborated with United Nations Environment Programme (UNEP). This year, we deliberated on urban water supply, and we had several good presentations by experts. In fact, managing director of Lagos State Water Corporation was here and was joined by the managing director of Cross River State Water Corporation. We had a full house populated by experts in water management for a full day.
How did you mark the World Water Day celebrated recently?
Well, for now, we are concentrating on water policy. Yes, the ministry has a mandate for water and rural development but the policy we have worked on is on water. If you say I should talk about rural development and environmental policies, I cannot do that now; because that is the next thing, we are aiming at concentrating on. Nevertheless, the critical area we are concentrating on is water supply because it is critical. Already, the Rivers State Sustainable Development Agency (RSSDA) is assisting in that area.
Anglican Bishop Hails Wike's Support For Church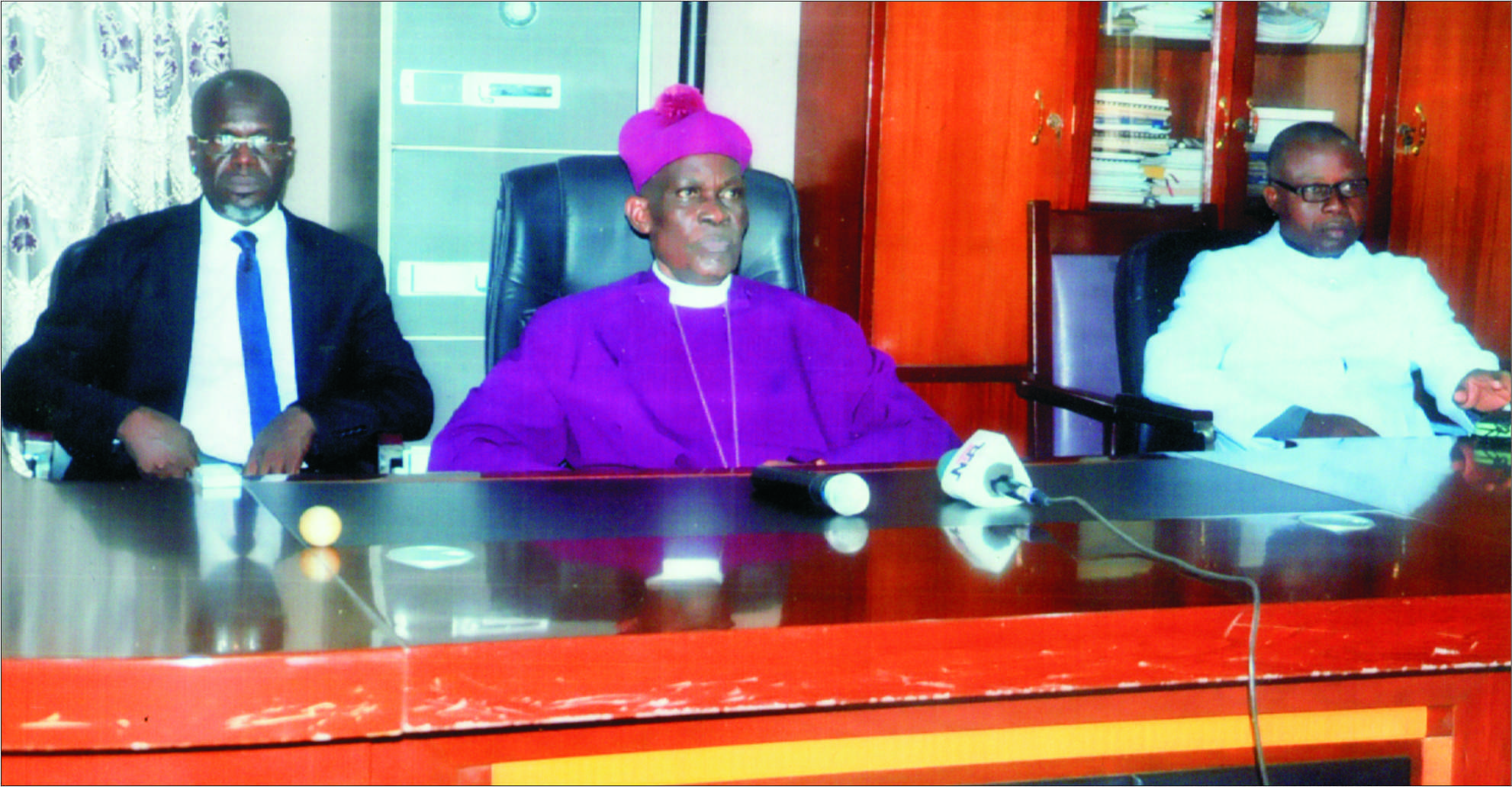 The retiring Anglican Bishop of Niger Delta Diocese, Ralph Cornelius Ebirien, has commended the Rivers State Governor, Chief Nyesom Wike, for his invaluable contributions to the church, saying that the governor has shown much love and support to the church.
Ebirien stated this during his pre-retirement press briefing at the diocesan church headquarters in Port Harcourt, yesterday, as part of activities marking his retirement and pulling out from Anglican priestly ministry as well as to mark his 70th birthday celebration, tomorrow.
The bishop, who is the sixth diocesan bishop of Niger Delta, said that the governor, through his generosity and support to the diocese, renovated the Nyemoni Grammar School, Abonnema, making the school one of the best schools in the state.
"God used Governor Nyesom Wike to renovate the Nyemoni Grammar School, today is among the best.We thank him for his love, also his Deputy, Dr Ipalibo Harry Banigo, who is a member of diocese. They have shown us love and support".
Recounting his 12 years' achievement as the bishop of the diocese, Ebirien disclosed that prominent of his flagship programmes include yearly Sunday school conference, continuous training and re-training of pastors and the clergy, planting of new churches as well as giving scholarship to indigent members of the church, among others.
"We are committed to spiritual development through the revival of the Sunday school conference. The number of people we confirmed was over 5,000;we admitted many into mother's guild, teach people Bible and prayer ministry."
The out-going bishop, while commending members and the clergy for the support given to his family in the past 12 years, advised them to let brotherly love that has bound the church together continue, adding that what took the church to its present height was love.
"Bring the little you have for the work of God. Recognise Him as your helper, be appreciative and grateful", he said.
Ralph urged members of the church not to be aloof in political participation but be active players in the polity.
"Get your PVC so as to vote credible men that will be God-fearing and help the church, irrespective of your party affiliation during the next elections".
The bishop in company of members of the clergy and the leadership of the church, paid his last episcopal visit to the Port Harcourt Children Home, and Our Saviours' Hospital owned by the church,where he donated food items, and also prayed for the inmates.
By: Akujobi Amadi
Lagos To Partner Firm On Digital Economy
The Lagos State Governor, BabajideSanwo-Olu, has said that the State will  partner with TERAWORK, a tech platform for hiring freelancers, to explore the gig and digital economy.
According to Sanwo-Olu,  this partnership will help upskill youths and train them to seize employment opportunities in tech industries globally.
He disclosed this while paying a visit to the business stand of the company during the Lagos Employment Summit organised by the Lagos State Employment Trust Fund, recently.
"The Lagos State Government is scaling its intervention in critical areas of the economy. As part of that effort, we are rejigging the activities of the LSETF to broaden its impact in terms of strengthening the productivity of businesses and entrepreneurs", he said.
He noted that the platform will offer an impressive proposition and solutions that meet the expansive needs of the active segment.
The also said that it will help businesses  to raise productivity level by leveraging the skills of a wide range of freelancers while also creating new job opportunities for the teeming youth segment.
The Chief Executive Officer, TERAWORK, Femi Taiwo, who spoke during a break out of the summit themed, 'The Future of Work: Gig Economy', said the gig economy is the locus of shared prosperity in the 21st century.
Taiwo, also pointed out that  it can be expanded to drive economic growth if appropriate national policies are formulated and implemented.
PH City Marathon: Over 3000 Athletes To Run, Saturday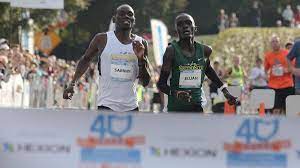 Over, 3000 athletes are expected to take part in the 16 kilo meter Port Harcourt City Marathon Race this Saturday.
Take off point is scheduled be Forces Avenue, by Christ Church,  back of SPAR shopping Mall, in Port Harcourt, by 7:00am.
Speaking in an exclusive interview with  Tidesports, on Saturday, shortly after athletes collected their  numbers of participation , at Las Mall  Hotels and Resorts,  Rumukalagbor, the Chief organiser of the event, Goodluck Azunwena, said all arrangements had been concluded for the event on Saturday.
According to him, over 200 volunteers, have indicated interest to ensure that the race was successful, adding that various medical outfits, doctors, road safety officers are fully prepared, as health talks was also delivered to athletes.
" The crowd was really overwhelming today. Honestly we are really impressed with the turnout, that means many athletes were waiting for such event.
As I speak, so many volunteers have indicated interest to work with us, private hospitals have also pledged to give out their ambulances and doctors to be on ground that day. We have also contacted the road safety, police and other security agents to ensure a hitch-free race" Azunwena said.
He advised athletes not to take the competition like a do or die affairs saying that they should exhibit what sports stand for, that is  unity, friendship and love.
Speaking,  one of the intending competitors, Jude Nwanaopara, a footballer, said he is optimistic to win the race, in spite of the fact that this would be his first time to compete in a  long distance race.
According to him, if he comes up top he will use the money to solve his personal problems.
" I am optimistic that I will win the race being a sportsman, but I must say that this is my first time to enter such competition.
"I have self prophecy that I am going to win" Nwanaopara said.
Another competitor,   student, Victor Okoro, said he was inspired to go for the race following his walking skill.
He explained that he had been looking for  such opportunity to run marathon race to showcase his talent, saying that he is happy that what he was looking for will happen in Port Harcourt.
" I have the belief that I will win because I have been walking from school to my house for three hours , which is more than that 16 kilometer," Okoro said.
By: Tonye Orabere