'Nigeria Needs To Strengthen Democracy'
Who should be an ideal person to rule this country? If I say I know who should rule this country then I am pre-empting democratic principles; I am saying that there is no need for elections.
A country like Nigeria of 150 million people, blessed with natural resources unparalled should be led not ruled, by somebody of integrity, somebody who has character, a democrat par excellence; and somebody who is visionary and has the interest of the ordinary people in this country at heart. Somebody who will look back and say that sincerely the past leaders of this country rather than moving the country forward have retarded the country and that the day he takes up office say 2011 is the beginning of change in Nigeria. That is the kind of person I would want to lead this country. That is the kind of person those of us in the civil society have been struggling over the years from military to civilian dictatorship to run the affairs of this country. So that the environment would be open, conducive for ordinary people, for every hard working Nigerian.
Nigerians are not lazy people. With the right environment, Nigerians can thrive, they can compete favourably with anybody anywhere in the world (black or white).
Those I would not want to run this country in 2011 are people like Babangida who have had an unparallel opportunity whether military or whatever to run the affairs of this country but were over-run by power.
Instead of moving this country forward, they destroyed some of the fabrics that would have made this country great. We are where we are today because leaders like Babangida, rather worked to retard the progress of this country. They went to the root of this country and cut off the root because of their selfish interest.
There is no point saying I build this and build that when the basic foundation that can give the present and future generations opportunity to grow in the land were removed.    I don't think that characters like Babangida should be allowed to run the affairs of this country. And I think that Babangida should typifies a kind of person I would not want to rule this country not just me but majority of Nigerians; look back at the June elections that would have helped to sabilise democracy in this country and give all of us an opportunity to grow. Babangida deferred but he has not been decent enough to come out and say "Nigerians, I am sorry".
He has refused to bear responsibility for all the murders, Dele Giwa and the rest of them that were alleged. Yes, he ran a military dictatorship but we have also seen military dictatorship that had decency elsewhere in the world and they helped in building their country. So, you don't use military tyranny as an excuse to fundamentally abuse the right of people, to fundamentally deny people opportunity and deny them their fundamental right to life. People like General Vasta was killed on a trumped up charge of organising a coup.
People who cannot take responsibility for their actions are no ideal leaders. We hear of the Okigbo report of the oil wind fall, over N20 billion; who cannot clear themselves. People who can not come before the Oputa Panel and tell the truth about what they did when they were in power, cannot come and insult the intelligence of Nigerians. I think what he is coming to do is to finish up what he has left of us. So characters like that I don't think can run the affairs of this country.
Now for Nigeria to move forward democracy must be strengthened. Because that is the only way that, people who are as diversed both in ethnic and religious terms can live together. If you don't have effective democracy, if democracy is not strengthened in Nigeria, it becomes extremely difficult to have the right leadership to move this country forward. In that scenario, you will continue to have the Jos crisis, the Niger  Delta crisis, the Odual people crisis, religious crisis among others. So there is need to strengthen democracy to tackle the crises.
Nigerians are expected that after the military, there should be a semblance of democracy and growth; that their GDP would improve but we all know since may 1999 across this country especially in the Niger Delta, that it has not been easy for ordinary people to freely go to the poll to elect their leaders. What this means over the time is that people get into public offices where they don't care about the welfare of the people but about themselves. They grow themselves at the expense of the ordinary person.
The violence we have in the Niger delta is as a result of bad governance and leadership. If you go to other parts of Nigeria, the same thing applies. That is the reality on ground. So we need a democracy that is strengthened, a democracy that offers ordinary people the opportunity to freely go to the ballot box and elect credible candidate.
We need a situation in which an elected person will know that if he does not perform well, he could be voted out in the next election. But this is not what we have now. What obtains presently is "no matter what I do I will come back the people don't matter".  But the people actually matter. That they are not on the street marching against government on daily basis is not the reason to believe that they don't matter.
They can withdraw their co-operation; they can withdraw quietly their obedience to civil rule hence they would embrace, kidnapping while those in positions of authority continue to steal.
In the constitution, the primary responsibility of government is to protect lives and property. If the people do not feel secured, how would they wake up in the morning and go looking for money. So we need a leader that must emanate from the people – be it a councilor, local government chairman, legislator or whatever.  People say fear of God but also there should be fear of the people because the mandate belongs to the people. We need a change of our electoral regime, and that calls for the implementation of Uwais Report. That report should be faithfully implemented, since the content of the report is what Nigerians want; it should infact be made the law of this country.
Also, whoever should take over from Iwu should be somebody who has been in this system, understands the system, understands the legal workings of electoral bodies across the globe. Somebody who is also willing and ready to take risk on behalf of Nigerians not on behalf of Mr. President or National Assembly. So, that when 2011 comes whoever emerges, the world at large would accept him.
It is important they choose some body who will be able to organise something that is close to free and fair election.
I believe that perfection is probably impossible, so something that will be calculated by both local, regional and international observers as free and fair. So that Nigerians can begin to talk about a leader of their own, they can begin to talk about their own value.
Today, the life of a Nigerian is worthless the way we are treated by our own leaders. People are killed on daily basis and nobody cares. It is only when one big man or politician is kidnapped that you see it on the pages of Newspapers.
In freedom House Index an independent Non-Governmental Organization based in Washington DC that monitors freedom across the world, Angola, Botsana, Sierra Leone, Ghana are far higher rated in terms of democratic strengthening. But Nigeria is rated as what is called as autocracy. And this is a country that is supposed to play a major role in Africa. Today, if a nation is not democratic in nature forget it and she can not play at the international level.
No rebranding is not a public relations exercise; you can have one hundred million national orientation agencies, they will not make any impact until you have leadership stands at the podium at United Nations building in New York or international conference centre, Levi and proudly say that, "I am piloting a democratic Nigeria", and that statement would also concretely and constructively be supported by the opinions of the majority of the people of this country and the external watchers.
So until we have a leader that can stand out, and people can say he is not an abuser of human rights; he did not kill Nigerians with impunity in the past; he did not steal Nigeria's money and he did not force himself to power. Until you have somebody of repute, somebody of integrity at the global state representing our interest.
It takes a good leader to liberate Nigeria and Nigerians from betrayed hope. I don't know if that person is Jonathan. But if Jonathan is the character that can bring back integrity to Nigeria; integrity to leadership, human decency, taking ordinary Nigerians seriously, adding value to humanity of Nigerians if he is, he is free, he is a Nigerian, he should contest. But because of the circumstances, I would say Jonathan should concentrate on three main issues – reform the electoral process, work with the National Assembly and give Nigerians an effective electoral instrument.
Also, there should be a provision that once the election is over all the electoral cases arising from that election should be disposed of before anybody takes the position. Once any position is contested, the election tribunal should dispose all cases before anybody mounts the position of governance.
Anyakwe Nsirimovu is Executive Director, Institute of Human Rights and Humanitarian Law (1HRHL).
Anyakwe Nsirimovu
2024: Kanye West Offers Trump Vice Presidential Ticket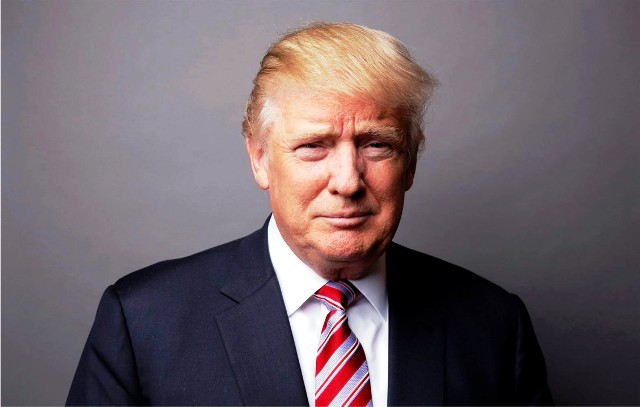 Barely forty-eight hours after he declared his interest to run for the President of the United States in 2024, American rapper, Kanye West, has asked Donald Trump, the former President of the United States to be his running mate in the 2024 election.
The music icon made this known on his Twitter page on Wednesday saying he paid a visit to the ex-President at his resort residence in Florida, Mar-a-Lago.
West said he kept Trump waiting, but he disclosed the clue of the topic of their conversation.
The 45-year-old artiste went further to ask his fans to guess how the former American leader would respond to the question.
West ran a Twitter poll on the difficult question he landed on Trump as he tweeted, "First time at Mar-a-Lago. Rain and traffic. Can't believe I kept President Trump waiting. And I had on jeans. Yikes!
"What do you guys think his response was when I asked him to be my running mate in 2024?"
Meanwhile, Trump had also launched his campaign to run and win the Republican presidential nomination in 2024.
Trump, who has been accused of supporting the mob invasion of the US Capitol Building on January 6, 2021, in protest of the victory of Joe Biden as the president, promised to make America "great and glorious again."
 INEC Vows To Clean Up Voters' Register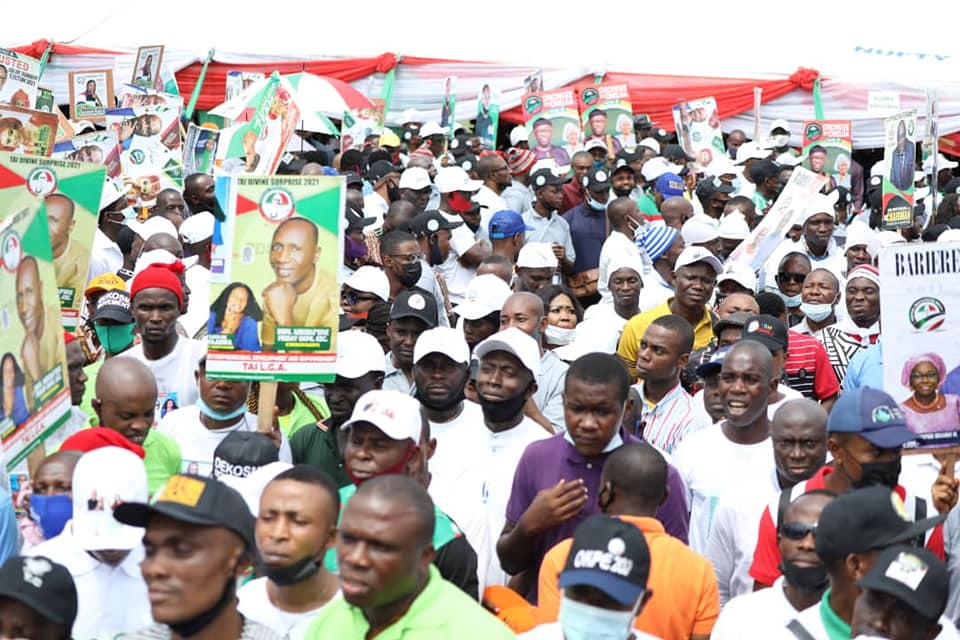 The Independent National Electoral Commission, INEC, on Wednesday, said it would dutifully clean up the voters' register that will be used for the 2023 general elections.
The Commission, through its Chairman, Prof. Mahmood Yakubu, said its decision to holistically scrutinize the voters' register, followed several complaints it has received from Nigerians.
The INEC boss, who spoke at a national stakeholders forum on elections, organised by the Nigeria Civil Society Situation Room, NCSSR, described the cleaning up of the voters' register as very critical to the impending polls.
He said: "We have been transparent in making the register available both online and manual copies in 9,583 locations nationwide (8,809 Wards and 774 Local Government Areas) for scrutiny by citizens as required by law.
"The voters' register is the largest database of citizens in Nigeria. Like all databases of this size, it cannot be perfect. However, the Commission believes that Nigerians are the real owners of the voters' register.
"They are therefore in a best position to point out ineligible persons on the register, including deceased persons, that will help the Commission to improve on this critical national asset.
"I want to reassure you that based on the observations made by Nigerians, we will dutifully clean up the register ahead of the election".
Besides, Prof. Yakubu, said there was no truth in the insinuation that the Commission would not allow Nigerians to view election results uploaded from various polling units, in real-time.
He said the Electoral Act, 2022, required the Commission to deploy technology on election day for voter accreditation and the upload of polling unit results to the INEC Result Viewing (IReV) portal.
"These processes will be achieved through the use of the Bimodal Voter Accreditation System (BVAS). I wish to reassure Nigerians that the BVAS has come to stay as the only means of voter accreditation.
"There will be no incident form on election day. Results from polling units will be uploaded to the IReV portal in real-time. Nigerians will view the results as they are uploaded.
"For the last two years, beginning from August 2020, the Commission has published results direct from polling units in 105 off-cycle Governorship and bye-elections in real-time and the results can still be viewed on the IReV portal.
"The 2023 General Election will not be different. There is no truth in any insinuation to the contrary. This should put to rest the erroneous notion that Nigerians will not have the opportunity to view polling unit results uploaded by Presiding Officers in real-time on Election Day", he added.
On the collection of Permanent Voters Cards, PVCs, the INEC boss said the process was delayed to allow the Commission to conclude the process of identifying and removing ineligible registrants that may attempt to use them during the election.
"We wish to assure Nigerians that the Commission will soon release the timelines and procedure for the collection of PVCs.
"We understand the anxiety of Nigerians to collect their PVCs and appeal for a little patience as we speedily conclude the necessary safeguards for a transparent process".
More so, Prof. Yakubu stressed that INEC was determined to frontally tackle the issue of excessive campaign spendings by political parties and their candidates, as well as what he termed as "diabolical practice of vote buying at polling units on election day".
He said the Commission will soon publish a summary of the guidelines on finances and election expenses of parties and candidates.
"Beyond that, we are mobilising every national institution with the responsibility for tracking and combating the illicit flow of funds as well as the broadcast and print media regulatory agencies to confront the problem head-on. The details of this will be unveiled shortly", the INEC Chairman added.
Meanwhile, in her remarks, the convener of the NCSSR, Ms Ene Obi, commended INEC for displaying the preliminary register of voters online for claims and objections.
She noted that though the Commission made improvements in the off-circle governorship elections it conducted since the 2019 general elections, "there are still several challenges of utmost concern".
"Nigeria is currently grappling with multiple security challenges across the country. We also witnessed the most monetized political primaries ever in the just concluded political party primaries for the 2023 general elections.
"What do these all portend for the 2023 General election?", Ms Obi queried.
She said the Situation Room will continue to work towards improving Nigeria's elections so as to ensure that the process is free, fair and reflects the choice of citizens.
Wike Isn't Asking For Too Much – Delta PDP Chieftain
A chieftain of the Peoples Democratic Party (PDP) Delta State chapter, Prof. Patrick Muoboghare, has said that the Rivers State Governor, Nyesom Wike is not asking for too much by demanding the resignation of the National Chairman of the party, Iyorchia Ayu.
Muoboghare, who stated this on Wednesday while reacting to the question on lingering crisis in the PDP in Asaba, advised Wike not to give up on Ayu's resignation.
He said, "The party's national chairman, Senator Iyorchia Ayu, has become the subject of contention
"Wike said the National championship should go to any political region in the South, is that asking for too much?
"Each time I hear Wike's name, I laugh. Somebody said Wike is a man, and I said no, Wike is not a man, Wike is the plural of a man, he is men because he is a dogged fighter. I like dogged fighters.
"Wike is not saying make me the party chairman, he is not saying make someone from Rivers State or the South-South the party chairman, but any political region from the south, is that asking for too much?
"Wike has tried and I encourage him. I pray for him everyday, do not give up on this party chairman fight. You see, if PDP had agreed that the party chairman should resign and indeed he resigned, these problems won't be there.
"How can you be having PDP presidential rallies and Gov Wike is not there, these other governors won't be there," he added.
Muoboghare who was the immediate past commissioner for higher education and a ranking PDP chieftain in Delta State, described Wike's fight as an honest battle.