Forest Dance Of Isiokpo People
Cultural dances  still remain a huge recreational activity in which the local communities come together and do things in common.
It is  very difficult to separate the Riversman from cultural activities of his people no matter how highly placed that individual may be in the society. Each given moment of his life, he  always want to show the  world who he is in terms of culture.
The Rivers man would do every thing within his reach to ensure that the cultural activities around him did not die in his own time. Some go as far as inviting friends and well wishers from abroad to witness the cultural performance of their people.
Friday, May 14, 2010 was one of the days that the entire chiefs of Esara Kingdom, donned with their traditional attires to dance to rythem of Forest cultural dance of Isiokpo in the honour of one its recently crowned chiefs, the Akaji aku I of Oro Esara Kingdom, Eze Elewa Franklyn Elewa.
The Forest cultural dance whose sounds and rythem was too tempting, pushed the Oro-Esara Council of Chiefs, including the Eze Esara himself, HRM Eze Dr Jobson .A. Utchay to the dancing ground almost unconsciously.
The cultural troop, is one of the floats from Ikwerre local government that have been adding colour to the Rivers State annual cultural display (CARNIRIV).
Exprssing joy, the Akaji aku I of Oro-Esara, has promise to support cultural activities around him. He said that he will bring some sophisticated instruments in order to boost the cultural activities of his people.
According to him, there was nothing wrong in one supporting or promoting the culture and tradition of his people.
The bad aspect of it he noted, should be eradicated inorder to make it more attractive.
He maintained that cultural dances and others still remain a huge recreational activity in which the local communities come together and do things in common.
The young Esara chief revealed that cultural activities in the state are now at a decline due to the abandonment of such activities by the rich class who felt that they have outgrown such stage. He explained that if all hands can be on deck, cultural activities alone can put food in the table of every Riversman.
He stressed that he will use his position as a chief not only to correct some wrongs in Esara Kingdom, but to bring a positive change to the entire kingdom especially in the areas of cultural activities.
Eze Elewa, noted that he will use his office as a chief, to enhance and encourage programmes that will bring upliftment to the people of Esara Kingdom.
He blamed those who have decided to promote other countries and states by abandoning the cultural heritage of their own soil and practicing cultures that are alien to the people . He regretted that most young people today do no longer know the cultural activities of their own people due to what he described as too much dependence on westernisation.
The Esara chief informed The Tide on Sunday, that though he is still young , but his age will not prevent him from upholding the culture and tradition of the Esara people, which according to him, is unique among the cultural activities in the East of the Niger.
He further told this medium that his selection as a chief and his subsequent crowing as the Akaji Akwu I of Esara was not lobbed for, but a well merited favour his support and contribution to the development and growth of Esara kingdom brought to him.
The Eze pointed that it could have been a king of foul play should his name were not norminated as those to be crowned chief in Esara kingdom due to his level of commitment in the area.
One of those who spoke at the Epoch making event, was the chairman of Esara kingdom council of chiefs/paramount ruler of Ekoozu, HRH Iweh J. Woko, he told the new Esara chief not to be hostile saying that it is against the culture and tradition of the people.
The Eze Ozu II, noted that the culture and tradition of a people do not necessarily mean dancing and other physical activities, but a total way of behaviour of a particular people.
Eze Woko maintained that it is against the culture of Esara people to involve themselves in evil doings especially the chiefs who he said are the custodians of the people.
He argued that it is not also expected of him (Eze Elewa) to take bribes or pervert justice, but should be upright in all his doings as a chief even as he plans to promote the cultural heritage of the Esara Kingdom.
Describing Chief Elewa as burden bearer and a servant, he advised him to shun youthful exuberant, and have listening ears in order to enable him uphold the cultural heritage of the people as he plans.
One of Chief Elewa's children, Prince Joel Elewa Frank, who was full of joy and praises for his father, pointed out that he would be a part of all his father's projects in order to make him succeed as the Akaji Aku I of Esara Kingdom.
Prince Elewa Frankly, explained that his father's throne may not go through unless the children and wife (now Achachaa Franklyn Elewa) are of a good support to him.
Earlier, he has lauded the Esara Kingdom for the honour done his father, as he also praised his father's plans to promote the cultural heritage of the Esara Kingdom.
Anambra Community Moves To Fight Crime, Declares Operation Know Your Tenants
Following a rising wave of crime, Uke community in Idemili South Council of Anambra State has declared what it called 'operation knows your tenants.'
The community said the move has become necessary since it was discovered that some of the criminal elements in the state are non-natives.
It would be recalled that the state government and police had said they have intensified the fight against criminal gangs in the state, and now carrying the fight to their hideouts across the state.
The Publicity Secretary of Uke Development Union (UDU), Mr. Ubaka Onwuanibe, in a statement, made available to newsmen in Awka, yesterday, said the community has now made it compulsory for all houses, shops and land owners to ensure they know the identity and occupation of those they rent their property out to occupy.
The statement said: "It is with every sense of responsibility that UDU Executive Council reassures of total commitment to ensuring safety and security of life and property in Ukeland.
"It is also imperative to sound a serious note of warning to every household in Ukeland to be very mindful of strangers admitted and accepted as tenants in their shops, stores, houses and compounds.
"In no distant time, format of such admittance and accommodation shall be made available to all village Chairmen and strict adherence to the guidelines is expected.
"It is pertinent to remind ourselves, again, of the need for all hands to be on deck in everything concerning security in Ukeland."
Commenting on the recent kidnap and rescue of their son, Mr. Chukwudiebube Modu, the union's secretary thanked their President General, Mr. Peter Onyejegbu and the traditional ruler of the community, HRH Igwe Charles Agbala, for the synergy that moved security agents to act promptly.
IN another development, the state government, yesterday, announced that it has restored peace among the Nkwelle Ezunaka community in Oyi Local Council of the state after over eight years of crisis.
The Commissioner for Local Government, Chieftaincy and Community Affairs, Mr. Collins Nwabunwanne, who brokered the peace during reconciliatory meeting with the warring factions in his office at the Government House Awka, commended members of the community for allowing peace to reign.
Nwabunwanne reminded them of the need for peaceful coexistence, insisting that he reconciled the factions for progress and stability to return to their community.
Court Remands Men In Bonny Over Cultism
A Port Harcourt Chief Magistrate Court in Rivers State presided over by A. O. Amadi Nna has remanded four members of Yoruba Community in Bonny Local Government Area of Rivers State in the Port Harcourt Correctional Centre over charges of cultism and conspiracy offences
The four accused persons remanded by the court last Thursday in Port Harcourt included Aboluwge Sunday, (aka Douglas), Tope Alaska, Tao Feak Olayiwola and Bore Ayodeji
The presiding Chief Magistrate had on April 11, 2022 adjourned the matter to Thursday for bail considerations.
However, on the resumed date, Chief Magistrate, Nna declined to grant the accused persons bail after hearing the arguments from the counsel in the matter and ordered that they should be remanded in the correctional custody and directed that the case file be sent to DPP for legal advice .
The presiding chief magistrate later adjourned the matter to 25th of May, 2022 for DPP's advice.
Speaking to journalists after the court sitting, the complainant and Chairman of Yoruba Community in Bonny said what the group wanted from the matter was justice and added that the accused persons and their gang members were hounding members of the association in Bonny.
He said most of them had relocated their families from Bonny to Port Harcourt because of various threats to life by the groups operating in Bonny Local Government Area and urged the state government and Bonny Local Government Council to ensure that those cult gang groups operating in the area were dislodged.
By: Amadi Akujobi
Hotel Management System | Hotel Management Software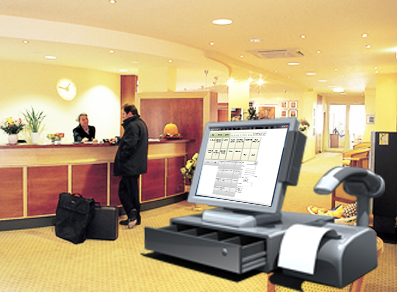 As a hotel industry provider, you know how hard it is to boost profits while giving customers a personalized guest experience. You need hotel software solutions that provide you with what you need, when you need it—whether you work at a large global company, smaller chain, or independent hotel.
Join more than 10,000 hospitality properties worldwide—including some of the world's most recognizable hotels, resorts, and gaming facilities—that use our  hotel software to improve guest experiences and boost profits.
Our  hospitality software systems deliver multi-departmental hotel management software that touches every area of your business, whether it's your financial and asset team; central reservations or corporate office; on-property operations; sales, marketing, and loyalty team; maintenance group; or coordinators of labor and staffing schedules. Our hotel management solutions connect your hospitality-specific strategy and plans to your front- and back-office systems so you can make better decisions and more money. From hotel financial management software, to food and beverage management software, hotel property management software, central reservations, gaming management, and more, you'll get the tools you need to manage availability, rates, reservations, guest profiles, and in-house services.
Join more than 10,000 hotels, resorts, gaming properties and government housing facilities worldwide that use our  Hospitality software, which was developed by technology experts who have more than 25 years of experience in hospitality.
Request a free quote and demo at info@eproafrica.com or call: 0803-478-0061