S'Africa Bourse Eyes Platinum Fund
South African Stock Exchange operator JSE Ltd hopes to list an Exchange-Traded Fund (ETF) for platinum this year, a top executive said, as Africa's biggest bourse looks to tap growing appetite for commodities.
The JSE also said it was looking to launch an Africa ETF in South Africa, with blue-chip companies from elsewhere on the continent, and was separately awaiting final regulatory approval for Block X, the first dark pool in Africa.
The global economic crisis saw more investors dump equities in favour of safe-haven assets, a theme that has resurfaced in recent days as investors worry that Greece's debt problems could spread to other countries.
South Africa's largest ETF, Absa's NewGold, which invests directly in gold, has soared in value as gold prices hit record highs.
"It's a few months away at least still, even if the market conditions are right. I'm hoping that it will be this year," JSE Chief Operating Officer Leanne Parsons told Reuters in an interview on Friday.
ETFs are listed and traded on a securities exchange and track an index, sector or commodity, offering medium to long-term investment returns with relatively little risk.
Parsons said the Africa ETF would be launched in South Africa and trade blue-chip firms from other big economies in Africa like Egypt, Kenya and Nigeria.
The firms did not have to be listed on the JSE, she said.
The JSE reported a slip in 2009 profits in March, but has hit record equity trading volumes since due to market volatility and more foreign interest in Africa's biggest economy.
The stock exchange said on Thursday it had recorded the highest number of trades in its 123-year history on Wednesday, worth more than 20 billion rand ($2.70 billion).
Parsons said the JSE plans to start dark pool Block X by the beginning of June to aid doing large trades without having a market impact on prices.
Dark pools are trading venues that allow buyers and sellers of large stock orders to avoid revealing pre-trade information and signalling their intentions to the rest of the market.
They have gained popularity in the U.S. and Europe, where they are used as venues to trade shares anonymously away from a stock exchange, gaining market share from bourses and sparking concerns among regulators about poor market transparency.
Exchanges like London Stock Exchange, Nasdaq OMX and Deutsche Boerse have been forced to cut tariffs in a bid to keep hold of trading volumes.
However, Parsons said the JSE's Block X would be built around its central order book and would not operate separately.
"It really is about trying to provide a facility for large orders to trade, but in the central order book so that we can not fragment liquidity, we can combine all our liquidity in our central order book," she said.
Parsons said the JSE's black economic empowerment (BEE) board would be launched on September 8 with petrochemicals group Sasol's BEE scheme and she expected to eventually have up to 10 other firms, mainly blue-chip, on the board.
Companies in South Africa must meet quotas on black ownership, employment and business development as part of a government drive to shift more of the mostly white-controlled economy into the hands of the black majority.
Construction, Real Estate Sectors Contribute N20trn To GDP – NBS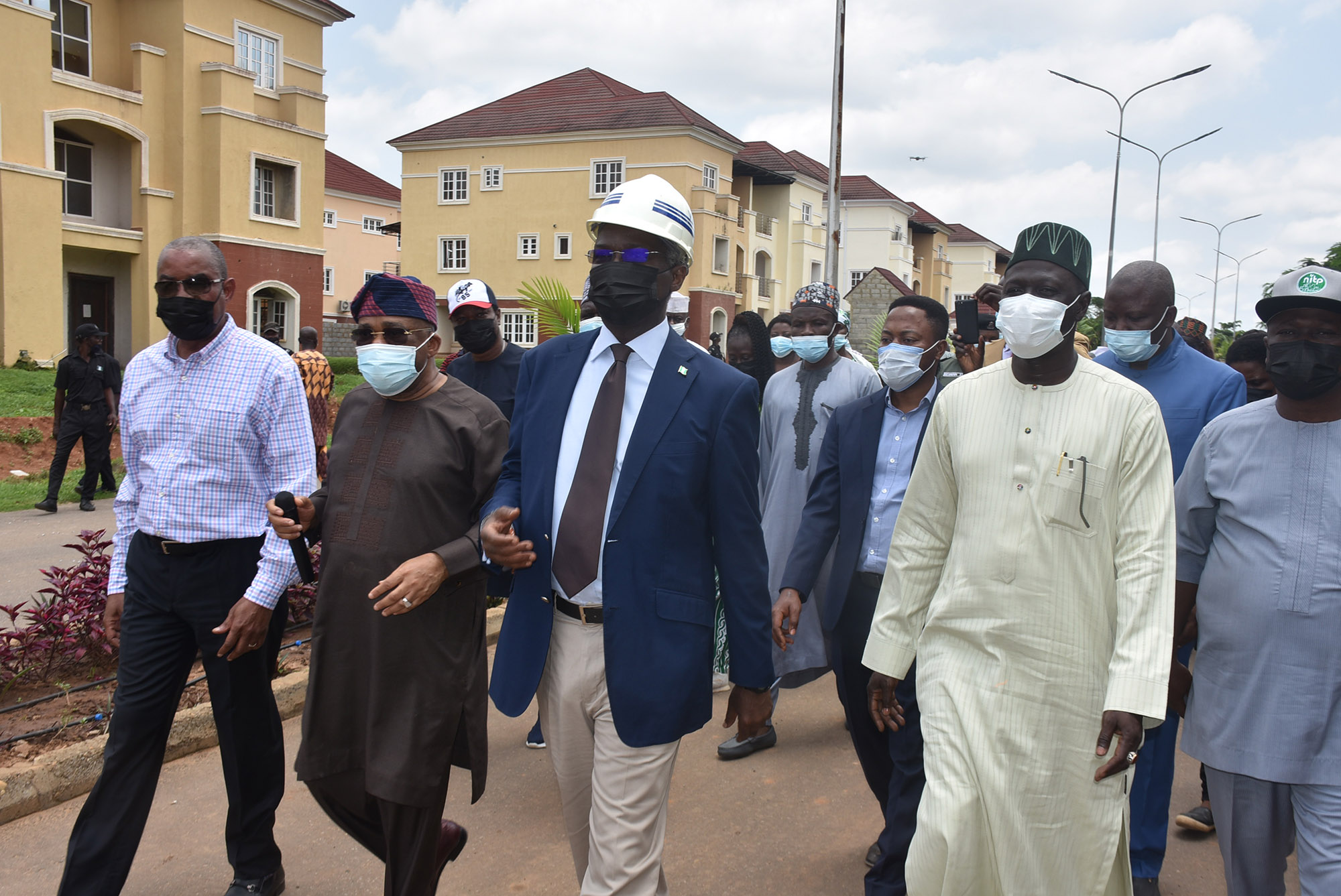 The National Bureau of Statistics (NBS) has said economic activities in the construction and real estate sectors contributed N20trllion to the nation's Gross Domestic Product (GDP) in the first three quarters of 2022.
The NBS report also showed that construction services earned N12.9trllion, while real estate contributed N7trllion to the GDP.
It further revealed that the construction sub sector contributed 9.5 per cent to nominal GDP in the third quarter of 2022, which is higher than the 9.26 per cent it contributed a year earlier and higher than the 7.95 per cent contributed in the second quarter of 2022, and also grew by 18.92 per cent in nominal terms (year-on-year) in the 2022 third quarter.
However, the sector dropped 28.75 per cent points, as compared to the rate of 47.67 per cent it recorded in the same quarter of 2021.
According to the national statistics body, real estate services in nominal terms grew by 9.13 per cent, higher by 0.50 per cent points than the growth rate reported for the same period in 2021, and lower by 3.68 per cent points compared to the preceding Quarter.
On a Quarter-on-Quarter, the sector growth rate was 16.38 per cent. The contribution to nominal GDP in Q3, 2022 stood at 4.96 per cent, relative to 5.27 per cent recorded in the third quarter of 2021 and higher than the 4.95 per cent accounted for in the second quarter of 2022.
The NBS calculates the sector's contribution by adding up gross outputs such as a sum of fees, the value of work done, commissions receivable for the services rendered and other incomes.
It also considers intermediate consumptions such as details of the cost structure, including transportation fees, operational expenditure, minor repairs and maintenance etc.
"From the foregoing, it is clear that the contributed amount had revealed what the private sector could achieve in the nation's GDP.
"When we talk about real estate, it is driven by private investors. This implies that for any economy to thrive, the private sector must be given a platform and a level playing ground for them to perform.
"It will be of note also that the real estate industry does not require an incubation period. Anytime you start building a house, at least 25 persons will get a job. So, if the government wants to support the economy of the country, more opportunities should be given to the private sector to thrive", the report stated.
By: Corlins Walter
Expert Urges Domestic Airlines To Apply As Flag Carriers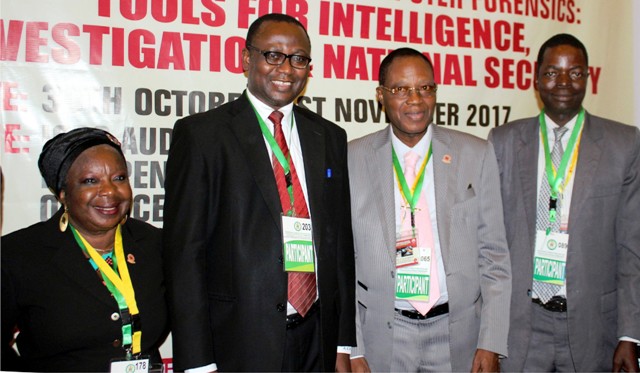 Sequel to disagreement between the Federal Government and domestic airline operators over the Nigerian Carrier, which is a subject of litigation, a stakeholder in the aviation industry and Chief Executive Officer, Centurion Security Limited, Capt John Ojikutu, (rtd.) has urged domestic airlines to seek government approval to designate one or two of them as flag carriers instead of going to court over the Nigeria Air deal.
He said he had reservations about the lawsuit filed by the Airline Operators of Nigeria against the Federal Government and its foreign technical partners, and majority shareholders, saying there are so many things wrong with the FGN-ET deal.
"What I believe that the private airlines can do instead of wasting their time is to seek government approval to designate one or two of them as flag carriers on at least five Bilateral Aviation Safety Agreement routes.
"As far as I am concerned, the airline will die the same way defunct Virgin Nigeria died, and that is my displeasure over that ET partnership.
"So, it is not something that will be forced on the next administration. It is not a government policy that we must have a partnership with ET. So, I am sure the next government will not succumb to that.
"What they have now is a government airline, not a national carrier. Government just called one or two persons. In SAHCOL, two people there have 78 per cent shares, and one person in MRS, who is a foreigner, has 60 per cent. So, invariably, it is the government and one or two people as far as I am concerned", he stated.
FAAN Boss Orders Allocation Of PH Airline Building To Airlines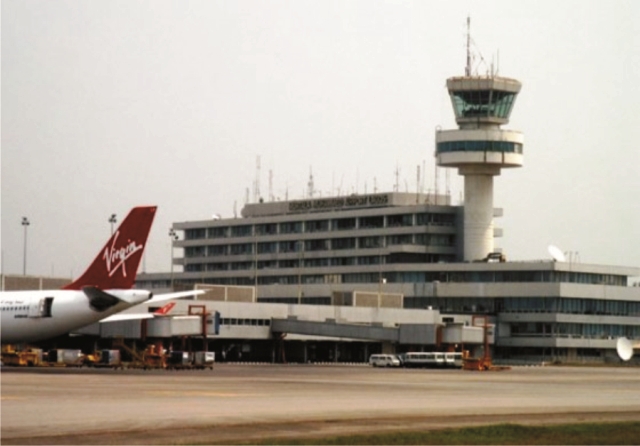 Managing Director and Chief Executive of the Federal Airports Authority of Nigeria (FAAN), Capt. Rabiu Yadudu, has urged the Port Harcourt International Airport Manager/Regional General Manager, South-South/South East, Mr Felix Akinbinu, to ensure that airlines are immediately allocated the new airline building without delay.
He noted that the new airline building project is one of the important projects that have been executed at the Port Harcourt International Airport, Omagwa, and would want the immediate use of the building.
The Managing Director, who gave the directive during the commissioning of the airline building, described the Port Harcourt airport as one of the busiest in Nigeria.
Represented by the Director, Airport Operations, Capt. Mukhtar Muye, Akinbinu noted that there are about 27 airports in the country, and described the airline building as a good edifice.
"This project is very important to us, and I would urge the Regional Manager to ensure that airlines are immediately allocated the building without delay.
"We are very happy to commission this airline building to decongest the terminal building they currently occupy. We know that this is a good edifice that will attract other airlines, includi international airlines, to Port Harcourt Airport", he said.
Earlier in his address, Akinbinu said the commissioning of the building will go a long way in the provision of office space for airlines and other stakeholders in the airport.
"This building will also help to decongest the domestic terminal building of people who troop in and out to purchase tickets, do sundry enquiries, thereby ensuring effective access control into the terminal building.
"The building consists of eight suites, which are suitable for multipurpose, including banking halls and offices, a large packing space and a gate house for security.
"One of the buildings has been designated as a Magistrate Court, which will serve the airport in the quick dispensation of service", he stated.
Highlight of the occasion was presentation of goodwill messages from stakeholders at the airport, such as the host community,  the League of Aviation Correspondents.
Alsos, the new Airport Area Command of the Police, and former Police spokesperson in Rivers State, ACP Ireju Barasua, assured of adequate security at the airport, expressing delight that more projects will come to the airport.
In his vote of thanks, the Head of Corporate Affairs at the airport, Mr Kunle Akinbode, thanked all for making the programme a successful one.
The representative of the Managing Director also cut the tape to declare the building open for business.
By: Corlins Walter