Eminent Rivers Group Votes N30m For Community-Based Dev
A body of eminent personalities in Rivers State under the aegis of the Rivers State Community Foundation (RSCF) has set aside N30 million as its first phase grants to Community Based Organisations (CBOs), youth groups and other organisations in the state.
The chairman of the foundation, Prof Nimi Briggs who said this at the inaugural press briefing in Port Harcourt stated that the grant was aimed at addressing the problems of Micro enterprises and micro finance in the state.
Prof Briggs said that the foundation was established by the World Bank to serve as a local grant maker and as a forum that harnesses available resources to maintain a permanent endowment fund to enhance, through financial grants and other means, socio economic development in a transparent and accountable manner for the benefit of communities in Rivers State.
Secretary of the foundation, Mrs. Mina Ogbanga listed the objectives as: support development activities by a broad range of individuals and local organisations, through grants; establish and maintain fund to support the needy by mobilising resources from private and public services; instill confidence in communities by helping to revive traditional philanthropic practices and serve as a catalyst and agent of change by enhancing sustainable development.
Mrs Ogbanga also said that the organisation's grant making and thematic areas would initially cover health, education, communities in transition,  micro-enterprises and micro finance scheme.
The rest are small scale infrastructure and youth development.
Among eminent personalities involved in the foundation are, Prof Briggs, former Vice Chancellor, University of Port Harcourt, Dame Aleruchi Cookey-Gam, Administrator, Greater Port Harcourt Authority (GPHA) and Mr O.C.J Okocha, former president Nigerian Bar Association (NBA).
The rest are Engr Anthony Abolarin, Director Total Nigerian, Engr Ubaka Emelumadu, Director SPDC,Rev Precious Omuku, Chairman, Rivers State Board on Public Procurement, and former director SPDC and Ambassador Mrs Nne Kurubo, Nigeria's former ambassador to Trinidad and Tobago.
Also on the board are Prof Don Baridam, Vice Chancellor , University of Port Harcourt, Mr Odein Ajumugobia, Nigeria's Minister of Foreign Affairs and Mrs Mina Ogbanga, social reformer, who is also the board secretary.
Mexicans Set Up Labs In Nigeria To Produce Meth, Reps Confirm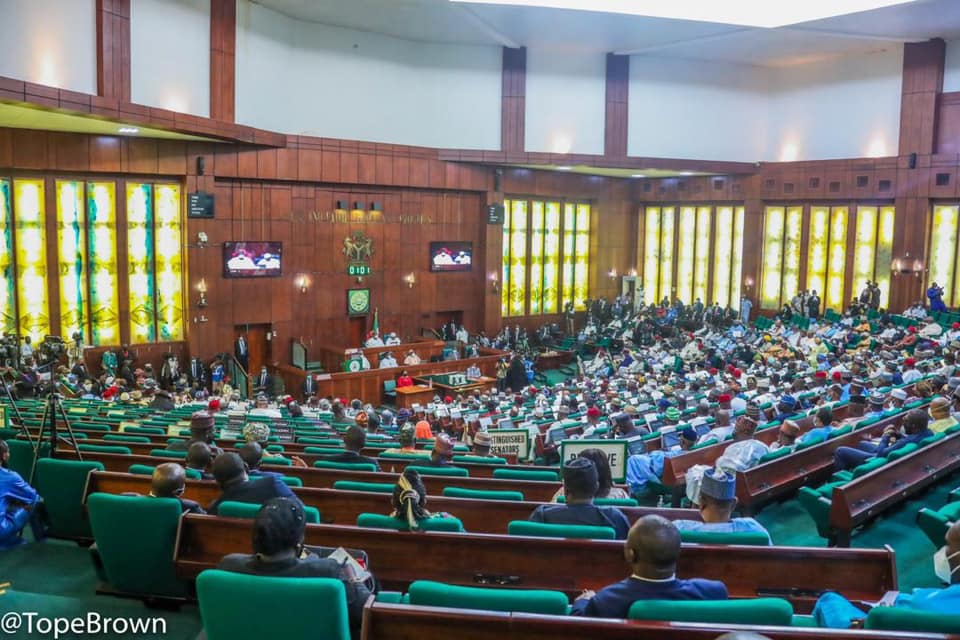 House of Representatives, yesterday, explained that since 1990 the production of crystal meth had been hijacked by Mexican drug dealers, who set up laboratories in Nigeria for the production of Mkpuru Mmiri in 2016.
The lawmakers then mandated the National Drug Law Enforcement Agency (NDLEA), to go after peddlers of Methampheramine nicknamed Mkpuru-Mmiri and other hard drugs in the country with a view to stamping them out.
The House also asked the agency to reintegrate and strategize further on its enforcement and enlightenment capacity to cover the mode and cure for meth addiction which, it said, has no medical treatment at the moment.
The resolution followed a motion titled "Urgent Need to Sensitize Nigerians on the Danger of Widespread Meth Epidemic and Effect of Crystal Meth on the Nigerian Youths", moved by Henry Nwawuba at the plenary.
Presenting the motion, Nwawuba noted the widespread meth epidemic and the effect of crystal Meth on Nigerians, especially the youths.
He also noted the highly addictive street form of the pharma grade amphetamine and the ill-equipped handling or stopping of the spread.
"Many homes in the south east are currently facing the dangerous effect of Methampheramine nick-named Mkpuru-Mmiri which translates to seed of water.
"Crystal meth is a crystal narcotic hallucinogen that is capable of destroying a person mentally.
"An estimated 75percent of the users in our society are adversely affected and they have become a burden to their families and communities.
"Since 1990 the production of Crystal Meth has been hijacked by Mexican drug dealers who set up laboratories in Nigeria for the production of Mkpuru Mmiri in 2016.
"Methamphetamine also known as Crystal Meth or Mkpuru mmniri was developed in Japan in 1919 and grossly abused during World War II when it was issued to pilots on suicidal mission then called KamKaze.
"After the world war, it was used briefly as a medication for depression and for controlling obesity, but it was quickly abandoned and banned thereafter, especially in the 1970s.
"As a stimulant, it has a powerful euphoric effect similar to those of cocaine.
"Meth typically keeps users awake depriving them of sleep, making them react violently and takes a toll on the physical look of its users," he said.
Contributing to the motion, the Deputy Minority Leader, Hon. Toby Okechukwu asked NDLEA to trace the manufacturers and others in the chain.
"Who are the manufacturers? Where is the factory? Where is it manufactured? Who are the traders?
"When you beat young people, it is like double jeopardy. Somebody is a victim of the drug and you are still beating them.
"NDLEA should trace, and we should ensure rehabilitation of the victims and make sure we take meth out of the market.
"That is the quickest thing we can do; after taking meth out of the market, then we will know what to do with our citizens who are already victims," he said.
Also speaking, Lynda Ikpeazu said that many youths of young ages were involved in the consumption of the drug.
"It does sound like a joke, but it is actually very serious and killing a lot of people.
"In the next 10 years, if we don't stop it, we are going to have a zombie society."
Join Campaign To End Violence Against Women, Girls, Banigo Tells Nigerians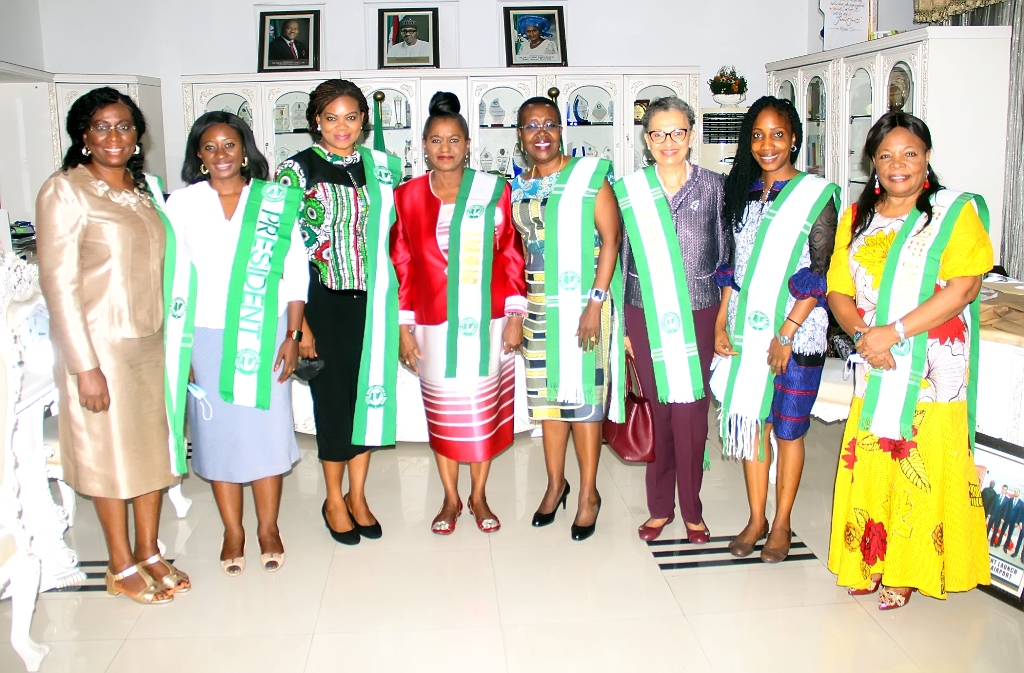 Rivers State Deputy Governor, Dr. Ipalibo Harry Banigo has called on all well- meaning citizens, especially the male folk to join the campaign to end violence against women and girls.
Banigo made this call in her goodwill message in Government House, Port Harcourt, yesterday, to commemorate the 2021 International Day for the Elimination of Violence against Women and Girls.
The deputy governor, who urged the male folk to be strong advocates in the quest to eliminate violence against women and girls, noted that violence against women and girls increase in the society during crises.
She said it manifests in physical, sexual and psychological means and most times perpetrated by trusted family members, while the rest of society look the other way, adding that sometimes women are also culpable when it comes to violence against fellow women.
Banigo said the state government under the leadership of Governor Nyesom Wike takes the security and wellbeing of women as top priority with zero tolerance for violence against women.
It would be recalled that November25 each year is set aside to commemorate the International Day for the Elimination of Violence against Women.
It also marks the launch of 16 days of activism that would end on December 10, 2021, which is the International Human Rights Day.
The theme for this year's celebration is: "Orange the World: End Violence against Women Now!".
Similarly, Rivers State Deputy Governor, Dr. Ipalibo Harry Banigo has said that every girl-child must be intentional and focused in order to achieve success in life.
Banigo stated this while speaking during the Girl Child Initiative, Just Girls Talk Programme at the Government Girls Secondary School, Rumuokwuta (UBE), last Wednesday, organised by the Youth Church of the Mountain of Fire & Miracles Ministries in Port Harcourt.
Speaking through the Coordinator, Protect the Girl Child Initiative of the Deputy Governor's Office and Senior Special Assistant to the Deputy Governor, Barrister Inegogo Fubara, Banigo said women are leaders created by God to solve problems.
"We are problem solvers, do not ever think of yourselves as being little because you are wonderfully created for a purpose. We are here to tell you that you can be whatever you want to be, but you have to work it out, education is very important and you must take it very seriously and be diligent in what you are doing", Banigo said.
The deputy governor, who described Wike as the most gender friendly governor in the country said apart from having a female deputy, he has continued to appoint women into positions of trust and has encouraged women to run for elective positions.
Banigo commended the school authorities and the Mountain of Fire & Miracles Ministries for the putting up the Just Girls Talk Programme.
In his remarks, the Regional Overseer of the youth church, Pastor Chinedu Udechukwu said the Just Girls Talk Programme, has been going on in the church for years, noting that after the pandemic they decided to re-strategize and take it off to schools to talk to young girls about their vision and expose them to our Lord Jesus Christ who is the author and finisher of our faith.
Also speaking, the Coordinator of the Just Girls Talk Programme, Mrs. Esther Udechukwu said the Just Girl Talk was organised to enlighten young girls on the consequences inherent in premarital sex, the physical and spiritual aspects, as well as to empower and sharpen them for the future.
Police Smash Four Deadly Kidnappers In Rivers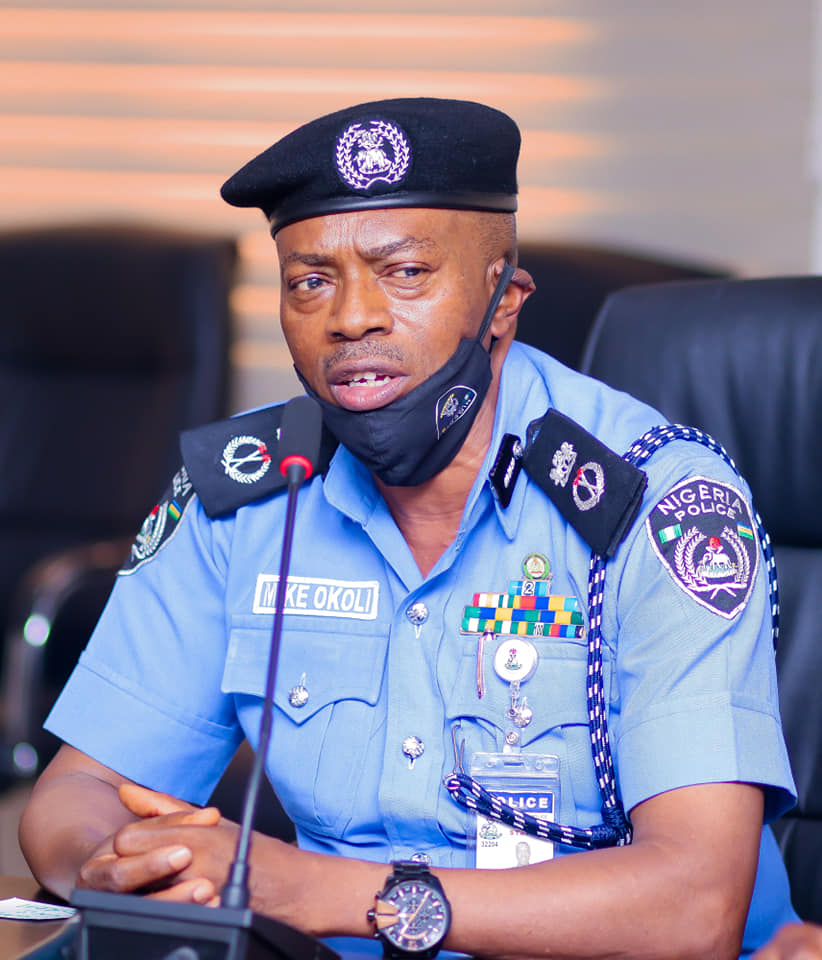 Operatives of the Force Intelligence Response Team (IRT) in collaboration with policemen from the Rivers State Police Command, have arrested a kidnap syndicate that specialised in using Facebook and WhatsApp to lure their victims, in Port Harcourt.
The suspects admitted during interrogation to have kidnapped, tortured, raped and robbed their victims.
They admitted that their targets were usually female and that they have successfully collected ransoms from at least ten 10 female since January, 2021, with N5million their highest ransom.
The nabbed suspects are: Izunna Fidelis, 21; Humble Unity Okeregwu, 24; Izuchukwu Nwaobiri, 22; and Chibeze Nwike,23.
They were arrested in Choba and Etche areas of Rivers State.
According to the police, for suspects to get the attention of their victims, they take to their respective Facebook pages posing as foreigners working in multinational oil companies in Rivers State and professing love as well as proposed marriage to their Facebook girlfriends, all in a bid to trap them.
The police said their arrest followed report of kidnapping for ransom and the gang-rape of a 27-year-old lady identified simply as Happiness, on August 28, 2021.
According to leader of the gang, Nwaobiri, "The first thing we do is to check Facebook profiles for beautiful girls. Then, we would add them to our friend lists. Each of us works on different persons. I would start up a conversation with my supposed girl, exchange pleasantries and tell her that I worked with an oil company. I also asked if she was married or single.
"It takes time to familiarize with them, say two to three months. Thereafter, we would progress to WhatsApp chats and then telephone calls and when friendship has been established, we will invite them over to the company's base which is a bush where they would be blindfolded and calls put across to their families."
Nwaobiri added: "I started earlier this year because of circumstances. My mum is late, my dad has a stroke and I have been the one catering for everything. I have been involved in seven cases but succeeded in four.
"We only rape our captives if they don't cooperate. That is, if they don't mount pressure on their relatives to pay ransom."