Industrialist Attributes Hike In Consumer Goods to Raw Materials Cost
The Chairman, UTC Nigeria Plc, Hayford Alile has said that the rate of increase in prices of raw materials has been a major threat to effective cost control and pricing of consumer goods in the food manufacturing sector of the Nigerian economy.
Also, he posited that the greatest challenge of Nigerian manufacturers was the unstable rate of increase in prices of  raw materials which he said has remained  a threat to effective cost control, apart from the challenges of erratic electricity supply, water, security and poor road network.
He explained that the negative impact of the global financial meltdown that started in the last quarter of 2008 on the capital market has made it impossible for most companies to source for additional funds by way of public offer or rights issue.
Also, the chairman of the Manufacturers Association of Nigeria (MAN) Apapa branch, John Aluya on his part said that the disturbing trends facing the manufacturing sector were myriad, as condition for doing business in the country was becoming even more difficult as evident in Nigeria's position in the global business environment, ranking from the 108th position in 2007 to 118th in the 2008.
According to Aluya "Consistent decay in infrastructural facilities, lack of security, corruption and policy inconsistency have led to mass exodus of multinational companies from Nigeria to naghbouring West African countries."
He however implored the government to work in partnership with MAN in distributing fund earmarked for the revitalisation of ailing industries, as major economies of the world had intervened to save their real sector, stressing that government should take urgent steps to address the matter.
Oil Slumps To $88/Barrel, OPEC Considers 1mbpd Cut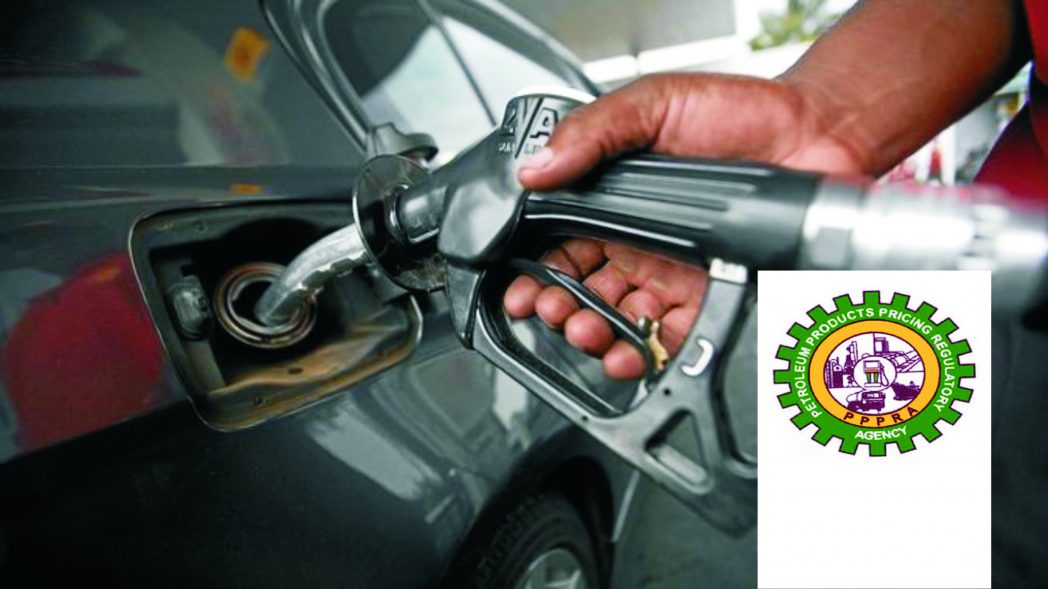 The global benchmark for crude, Brent, appreciated in price on Monday, a situation the Organisation of Petroleum Exporting Countries (OPEC) and its allies consider an oil output cut of more than a million barrels per day when they meet today (October 5, 2022).
Industry figures seen on Monday showed that the cost of Brent moved up by 3.7 per cent or $3.15 to close at $88.3/barrel as at 6.03pm Nigerian time.
Another oil grade, the WTI, also increased in price on Monday, gaining $3.36 or 4.23 per cent to close at $82.83/barrel around the same time.
However, oil grades in the OPEC Basket dipped in price, shedding $0.42 or 0.45 per cent to trade at $92.34/barrel around 6.06pm on Monday.
OPEC sources told Reuters that the oil cartel and its allies were considering an output cut of over one million barrels per day at their meeting coming up today (Wednesday).
The latest figure is slightly above estimates for a cut given last week, which ranged between 500,000 bpd and 1mbpd.
The meeting to consider a reduction in global oil supply is happening at a time when governments around the world are struggling to control runaway inflation.
A cut in supply leads to a rise in petroleum prices for consumers.
Today's face-to-face meeting of the 13 OPEC members led by Saudi Arabia and its 10 allied members headed by Russia will be the first in the Austrian capital since the spring of 2020.
"It is a meeting that is taking place at a very interesting global time," one of the sources told Reuters.
Saudi Arabia, OPEC's de facto leader, first flagged the possibility of cuts to correct the market in August.
The cartel had agreed to huge cuts in output in 2020 when the pandemic sent oil prices crashing but began to increase production last year as the market improved.
Now, the output cuts are being considered on the back of a slide in oil prices from multi-year highs reached in March and market volatility.
Oil prices soared to almost $140/barrel in March after the start of Russia's war in Ukraine, but have since fallen to around $80/barrel amid recession fears.
'Blue Economy Can Contribute $1.5trn To Economy'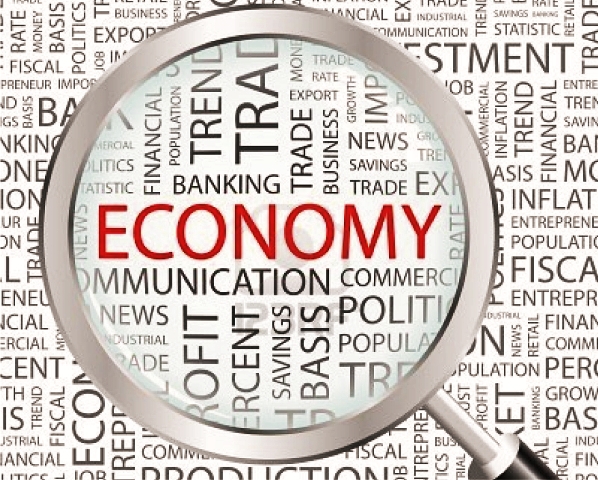 Secretary-General, International Seabed Authority, Michael Lodge, has said the sustainable development of deep seabed resources located in Africa's continental shelves, and in the international seabed area can be a key driver for the development of Africa's Blue Economy.
He stated this, Monday, in Abuja, during a pre-event press briefing on the imperative of supporting Africa's Blue Economy.
The event is jointly organised by the International Seabed Authority in collaboration with National Boundary Commission, Federal Ministry of Transportation, Nigerian Maritime Administration and Safety Agency, and other relevant Ministries, Departments and Agencies, and aimed to support the  strategy of Africa's Blue economy.
Quoting the United Nations statisics, Lodge said Blue economy could also contribute up to $1.5tn to the global economy if effectively and sustainably managed.
"The sustainable development of deep seabed resources located in Africa's continental shelves and in the international seabed area could be a key driver for the development of Africa's Blue Economy.
"According to the United Nations, Blue Economy could contribute up to $1.5tn to the global economy if effectively and sustainably managed.
"This is a huge opportunity for Africa and each African state. The oceans and seas surrounding the African continent include a wealth of natural living and non-living marine resources. This inspired a growing interest in the sustainable development of the African Blue Economy", he said.
FG, States, LGs Share N2.429trn In Three Months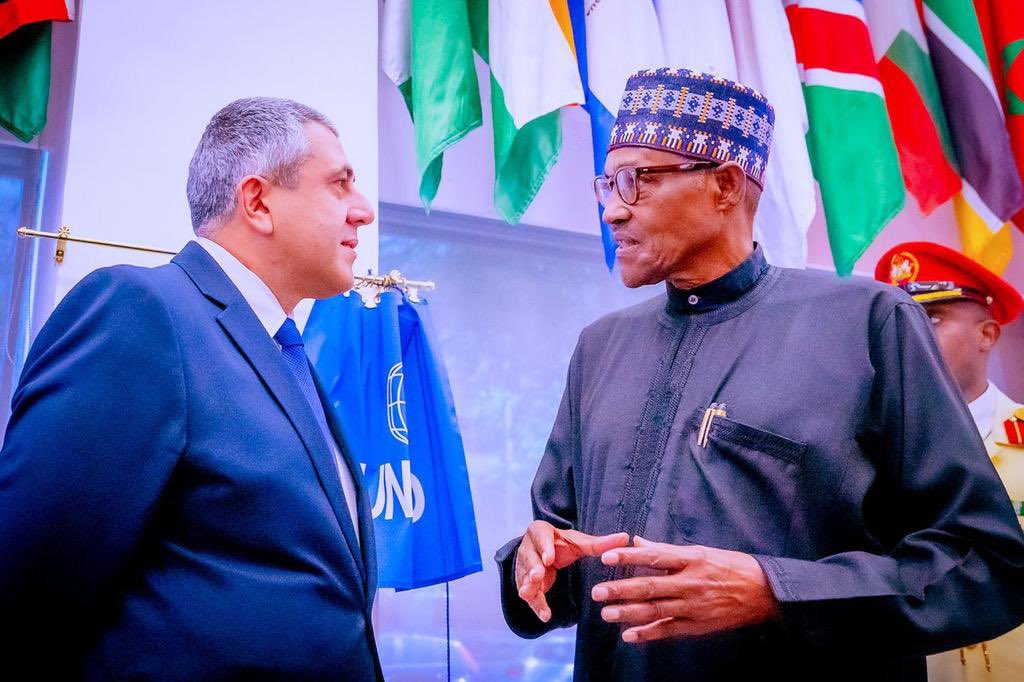 The three tiers of government comprising Federal, State, and Local, have shared N2.429 trillion from the Federation Account from June to August, 2022.
The amount is made up of statutory distributions, Value Added Tax (VAT), and others that goes to collecting agencies such as the Nigeria Customs Service (NCS) and the Federal Inland Revenue Service (FIRS).
Data available to The Tide's source stated that the Federal, State and Local governments got N673.137 billion in August, N954.085 billion in July and N802.407 billion in June.
Under statutory disbursements, which is derived after VAT and cost of collection are deducted from the total distributable revenue that accrues to the Federation Account at the end of every month, N1.823,369 trillion was shared among the Federal, State and Local Government councils.
In the three months, the Federal Government received N437.871 billion; State governments received N776.918 billion, while Local governments got N608.580 billion, thus bringing the total statutory disbursements between June and August to N1.823,369 trillion.
Under the proceeds from VAT, a total allocation of N586.26 billion was made to the benefiting governments in the three months reviewed. In August, the three governments got N215.266 billion, in July, N177.167 billion, and in June, N193.827 billion.
From June to August, the FIRS, Customs and other revenue-generating agencies that are entitled to the cost of collection received and shared N35.487 billion in August, N47.254 billion in July and N44.606 billion in June, 2022, bringing the total for the three months to N127.347billion.
After making all the deductions, the remainder known as the 'total distributable' was shared as follows: Federal Government in August received, N259.641 billion, in July N406.610 billion and in June, N321.859 billion. So, in the three months, the Federal Government got N988.11 billion.
Within the same months, the state governments received N222.949 billion in August; N281.342 billion in July and N245.418 billion in June – all amounting to N749.709 billion.