RSG Raises Standard For WASC, NECO Registration
The Rivers State Commissioner for Education, Dame Alice Lawrence Nemi has directed that henceforth candidates seeking to register for the West African School Certificate (WASC) and the National Examination Council (NECO) Examinations in both public and private secondary schools must present original certificates  and photocopies of their junior secondary results.
Also, principals will be required to show transfer certificates and results of students admitted into SS 3 in their various schools before such candidates would be registered for the two examinations.
This, the commissioner explained, is a reaction to reported cases of irregularities associated with the on-going registration of students for public examinations in the state.
Dame Nemi stressed that these steps are taken to ensure that only bonafide secondary school students actually register for WAEC,  NECO and SSCE and not external candidate,  who should be sitting for WAEC, NECO and  SSCE for private candidates in November/December as indicated by the examination bodies.
She added that the present administration is determined to stamp out cases of over registration of candidates for WAEC which, she noted, creates room for rowdiness and in effect examination malpractice for WASC and NECO examinations.
The commissioner thus directed, the Director of Secondary Education, Mrs Stella Wigwe to ensure that all principals comply with these directives immediately.
Meanwhile, as public and private primary and secondary schools resume for the 2009/2010 academic session, the state Commissioner for Education has condemned  improper dressing among teachers of public primary and secondary schools in the state.
She made the condemnation during an unscheduled visit to Township State School, Moscow Road recently as part of her routine checks on school administration in the state.
The Education boss argued that as professionals teachers are role models who should dress smartly to give confidence to their pupil in all teaching and learning sessions.
She, however, directed the absence of pupils from schools and frowned at the practice where pupils and students are kept at home for days after resumption of schools, adding that parents and guidance should endeavour to send their pupils and students to school immediately after resumption.
Sogbeba Dokubo
South-East Traders Petition CBN Over Illegal Bank Deductions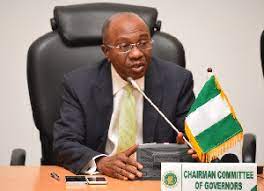 The South-East Amalgamated Markets Traders Association has frowned against what it called "multiple and indiscriminate charges and deductions on customers" by commercial banks.
The association, in an open letter to the Governor of Central Bank of Nigeria (CBN), Mr Godwin Emefiele, complained about the bank charges.
The letter was signed by the association's President-General, Chief Gozie Akudolu, and Secretary-General, Mr Alex Okwudiri.
The letter read in part, "Part of the major responsibilities of the commercial banks, we know, is to accept money deposits from customers and keep safe custody of the same, and perform such other transactions for and as directed by the customer through various bank instruments.
"Most of the transactions, we also know, are the social responsibility of the banks. But today, the banks make deductions and charges for virtually every transaction ranging from deposits to even confirmation of signature".
The association particularly decried indiscriminate charges and deductions in online transactions, calling on the CBN to put a stop to it.
According to it, "When a customer makes an online transfer of funds, the transfer is charged a certain amount of money deducted from his/her account and the recipient's account is also charged and deductions made for receiving the money.
"In addition, charges and deductions are also made for SMS, which most of the time were not received. Finally, at intervals, charges and deductions will be made on the same account as service charge".
The association said its members had individually approached the banks to complain but without success.
It, therefore, appealed to the CBN governor to prevail on the banks to stop "the indiscriminate charges and deductions and, if possible, refund all the deductions".
The association, however, noted that the cashless economy policy of the CBN had been of immense benefits to its members, especially as it curtailed to the barest minimum armed robbery attacks on them.
Rising Food Prices Fuelling Inflation In Nigeria, Others  – IMF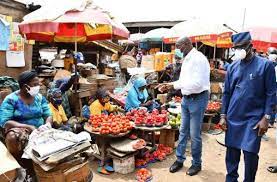 The International Monetary Fund (IMF) says rising food prices is the major factor fuelling inflation in Nigeria and other Sub-Saharan African countries.
IMF made this known in a blogpost on Monday, saying inflation is rising around the world, but because food accounts for about 40 per cent of the SSA's consumption basket, it plays a major determining role in inflation.
According to the body, "Food inflation increased throughout 2019, on average, across 25 countries in the region where monthly food price data are available.
"After remaining stable around seven to eight per cent (year over year) since the beginning of the pandemic, food inflation started to rise again from April this year to some 10 per cent in October. The chart shows how food inflation is outpacing and contributing to the pick-up in overall consumer price inflation in sub-Saharan Africa, which rose to about eight per cent in October, up from around five per cent in 2019".
The global body attributed the recent increase in food inflation to rising oil prices (which raise fertilizer prices and transportation costs), droughts and export restrictions imposed by some major food exporters, and stockpiling in some countries.
It said, "In addition, pandemic containment measures disrupted production and imports of seeds and fertilisers and caused labour shortages during planting seasons.
"Importantly, there is diversity across the region—food inflation in Chad is near zero but around 30 per cent in Angola. This suggests that domestic factors such as weather and exchange rates are important contributors to food inflation in sub-Saharan African countries".
IMF added that food inflation and consumer price index inflation could moderate if commodity prices eased and pandemic-induced global supply chain disruptions were solved.
The international fund body said on the average, inflation would continue to rise in 2021 before dropping in 2022 depending on commodity prices and the resolution of supply-demand mismatches.
It said higher food inflation would worsen the situation for countries already facing food insecurity and shortages, and largely impact poor households.
"The number of undernourished persons in the region is projected to have increased by 20 per cent in 2020, encompassing 264 million people.
"Fighting food insecurity through targeted social assistance and insurance can help populations cope. Avoiding trade barriers and improving access to finance, seed stocks, insecticide, fertilizer, anti-erosion measures, and irrigation are also important", IMF said.
Nigeria Records N8.9trn Trade Deficit In Nine Months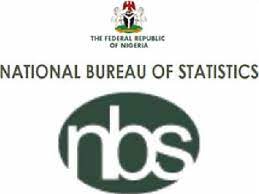 Nigeria recorded a negative trade balance of N8.9 trillion, between January and September, 2021, data from the National Bureau of Statistics (NBS) have shown.
Within this period, total foreign trade stood at N35.09 trillion, comprising N22 trillion imports and N13.1 trillion exports, leading to N8.9 trillion trade deficit.
A breakdown of the trade data by quarters shows that Nigeria's total merchandise trade stood at N9.76 trillion in the first quarter of the year representing 6.99 per cent increase over the value recorded in Q4 2020.
The export component of this trade stood at N2.91 trillion, representing 29.79 per cent of the total trade in Q1 while import was valued at N6.85 trillion representing 70.21 per cent.
The higher level of imports over exports resulted in a trade deficit (in goods) of N3.94 trillion in Q1 2021.
The value of crude oil export stood at N1.93 trillion representing 66.38 per cent of the total export recorded in Q1, 2021, while non-crude oil export accounted for 33.62 per cent of the total export.
The data also showed that majority of the goods imported during this period originated from China, valued at N2 trillion, followed by the Netherlands (N726.09 billion), the United States (N608.12 billion), India (N589.1 billion) and Belgium (N238.5 billion).
Similarly, Nigeria's top export trade partners in Q1 were India (N488.1billion), Spain (N287.2 billion), China (N190.1 billion), the Netherlands (N160.billion) and France (N133 billion).
However, in the second quarter of the year, Nigeria's trade deficit fell to N1.87 trillion as exports jumped to N5.08 tillion against imports of N6.95 tillion.
The value of imports and exports in Q2 brought total merchandise trade to N12.03 trillion, representing a 23.28 per cent increase from the N9.7 trillion recorded in Q1.
The NBS said crude oil, the major component of export trade, stood at N4.08 trillion (80.29 per cent) of total export.
It further said crude oil value had a sharp increase of 111.32 per cent in Q2 compared to the N1.93 trillion recorded in Q1 2021, while the non-crude oil goods recorded N1 trillion (19.71 per cent) of total export trade during Q2 2021.
Further analysis of data from the bureau shows that the majority of imported goods in Q2 2021 originated from China with a value of N2.08 trillion, followed by India with N570.01 billion, Netherlands (N557.15 billion), United States (N526.92 billion), and Russia (N284.36 billion).
Meanwhile, most goods were exported to India (949.05 billion), Spain (N524.49 billion), Canada (N355.60bn), Netherlands (N298.29 billion), and the United States (N256.63 billion).
The NBS on Monday revealed that Nigeria's trade deficit rose to N3.03 trillion in the third quarter of the year.
According to the Statistician General of the Federation, Simon Harry, who disclosed this in a press briefing held in Abuja, total trade in the review period rose to N13.3 trillion, comprising N8.2 trillion imports and N5.1 trillion exports.
The NBS noted that the rise in imports was driven majorly by increase in the importation of commodities such as motor spirits (N1.1 trillion), Gas Oil (N225.6bn), imported motorcycles and cycles and CKD valued at N116.3 billion from N94.7 billion respectively.