Mutallab's Son Arrested Over Attempted Bombing In US
Twenty-three year old Abdulfarouk Umar Abdulmutallab, son of former Chairman of First Bank Plc, Alhaji Umar Mutallab, was Saturday in Michigan, United States arrested for trying to blow up North-west Delta Airlines flight on Christmas day.
He was charged in a make-shift court session at the University of Michigan hospital, where the suspect was being treated for burns. He had bandages in his hands, spoke in English, and told the district attorney that he could not afford to pay for an attorney.
He was accused of "willful attempt to destroy an aircraft within the special aircraft jurisdiction of the United States and wilfully placing and causing to be placed a destructive device upon and or proximity to such aircraft."
In a five-page affidavit deposed by Theodore James, FBI special agent before District Judge Paul Borman, the justice department said Abdul Mutallab had a device containing a high explosive attached to his body on flight 253 from Amsterdam.
Also Saturday, Alhaji Mutallab, who was former Federal Commissioner for Economic Development in the Murtala/Obasanjo administration, was quizzed for hours by a combined team of the nation's security agencies in Abuja over the bombing incident involving his son.
The Justice Department said Umar Farouk Abdulmutallab who was born on December 22, 1986 had a device containing a high explosive attached to his body on Flight 253 from Amsterdam.
A preliminary analysis of the device shows that it contained PETN, also known as pentaerythritol, according to the affidavit filed in federal court in Detroit.
Abdulmutallab allegedly told passengers that his stomach was upset, then pulled a blanket over himself, the affidavit said. Passengers then heard popping noises that sounded like fireworks and smelled smoke before at least one passenger climbed over seats and tackled Abdulmutallab.
"Had this alleged plot to destroy an airplane been successful, scores of innocent people would have been killed or injured," U.S. Attorney General Eric Holder said in a statement. "We will continue to investigate this matter vigorously, and we will use all measures available to our government to ensure that anyone responsible for this attempted attack is brought to justice."
Abdulmutallab claimed to have been instructed by al-Qaida to detonate the plane over U.S. soil, said a U.S. law enforcement official. But others cautioned that such claims could not be verified immediately.
London's Metropolitan Police also were working with U.S. officials, said a spokeswoman who spoke on condition of anonymity in line with department policy.
The father of the suspect Mutallab, told The Associated Press on Saturday that he didn't know exactly where his son was but planned to speak with Nigerian authorities.
"I believe he might have been to Yemen, but we are investigating to determine that," the father said.
Mutallab who left Funtua, his home town in Katsina State early Saturday morning for Abuja after hearing about the news of his son's attempted bombing and arrest reported to the security agencies at the Federal Capital Territory.
Our correspondent gathered that as at the time of going to press Mutallab was still with the security agencies.
Mutallab, admitted that the man arrested over a botched attempt to blow up a US airliner on a flight from Amsterdan to Detroit is his son.
"I have been receiving telephone calls from all over the world about my child who has been arrested for an alleged attempt to bomb a plane," Mutallab said.
"I am really disturbed. I would not want to say anything at the moment until I put myself together. I will address a press conference on the issue on Monday. I have been summoned by the Nigerian security and I am on my way to Abuja to answer the call,'' he said.
Family sources said Mutallab has been uncomfortable with his son's extreme religious views and had six months ago reported his activities to United States' Embassy, Abuja and Nigerian security agencies.
Plastic Pollution, Threat To Mangroves In N'Delta – HYPREP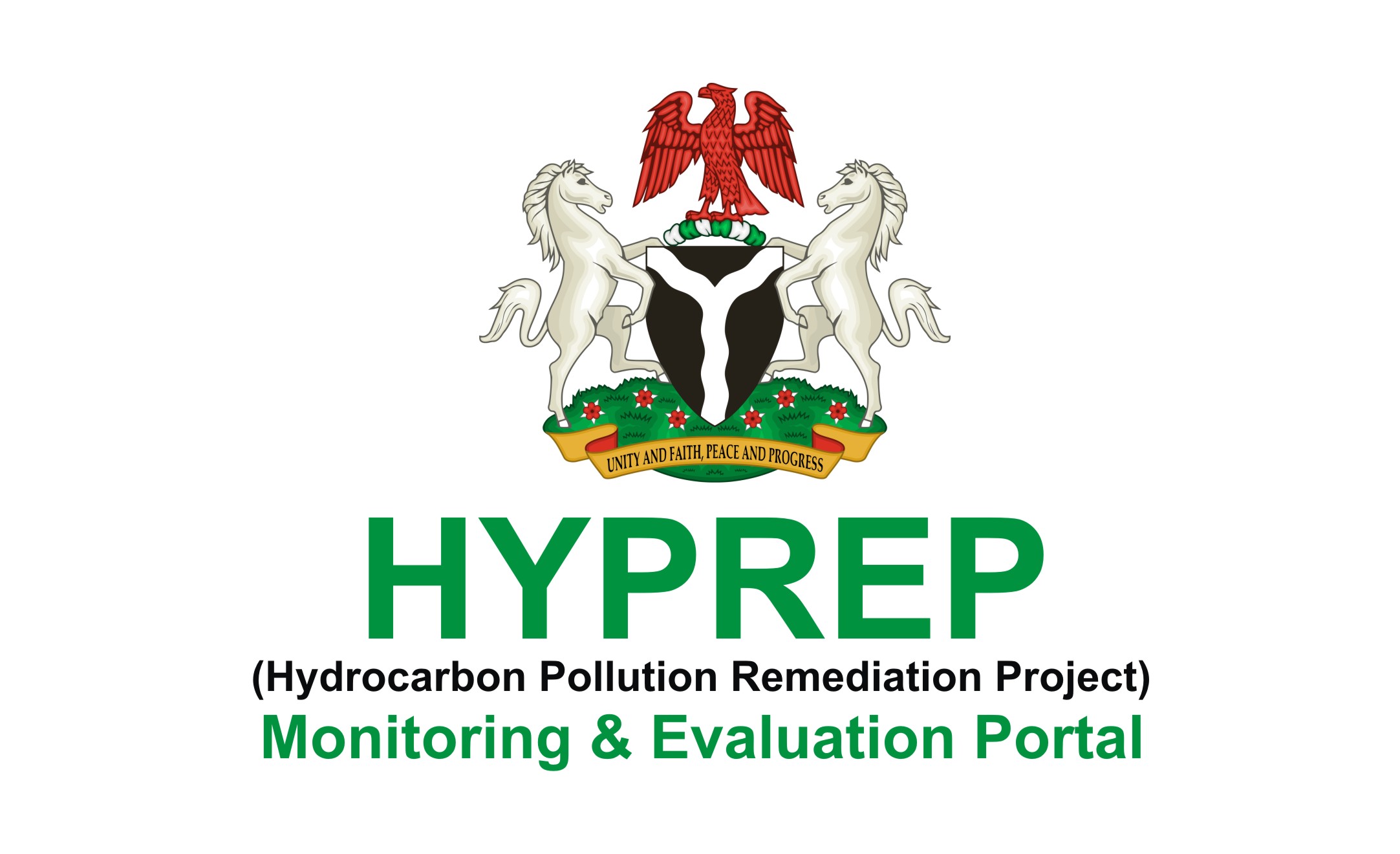 The Hydrocarbon Pollution Remediation Project (HYPREP) has expressed concerns that plastic pollution was an emerging threat to mangroves in the Niger Delta region of Nigeria.
It stated it would soon commence the shoreline clean up and mangrove restoration of oil-impacted areas in Ogoniland.
The Project Coordinator of HYPREP, Prof Nenibarini Zabbey, in his address to mark the 2023 World Environment Day, expressed regrets that plastics do not only suffocate and kill mangrove biodiversity, but also impact local livelihoods and compromises mangroves' capacity to sequester and mitigate climate change.
According to him, a project with a mandate to remediate and restore oil-polluted ecosystems, HYPREP, was positioned to offer solutions to plastic pollution, which synergistically mitigate the effects of hydrocarbon contamination.
"The 2023 WED commemoration, which also marks the 50th World Environment Day celebration, presents a golden opportunity to deploy science, adapt innovation, and develop sustainable policies towards addressing environmental problems.
"HYPREP is about to commence shoreline cleanup and mangrove restoration in Ogoniland. Recently, plastic pollution has been identified as an emerging threat to mangroves in the Niger Delta", he noted.
In proffering solutions to plastic pollution flex in line with the 2023 WED theme, the HYPREP boss recommended a reduction in plastic production and consumption, and the promotion of sustainable alternatives and reusable products.
ICAN Urges Accountant General To Prioritise Financial Stability 
The Institute of Chartered Accountants of Nigeria (ICAN) has called on the new Accountant-General (AG) of the Federation, Dr Oluwatoyin Madein, to ensure financial stability, transparency, and accountability in the country's financial sector.
According to a statement, the President of ICAN, Dr Innocent Okwuosa, gave the admonition in Abuja, Tuesday, when he paid the new Accountant-General of the Federation a courtesy call in Abuja.
"The position of the Accountant-General of Nigeria carries immense responsibilities, especially now that Nigeria stands at a pivotal juncture, facing a rapidly evolving economic landscape, changing regulatory frameworks coupled with endemic corruption.
"As the Accountant-General, you have the responsibility for maintaining the financial stability, transparency and accountability of the nation as a whole", he told the AG.
He, however, assured her of ICAN's continued support to her office to ensure effective management of government finances, implementing, monitoring, and evaluating the country's budget and other fiscal management obligations.
"We understand the enormity of your responsibilities and we will continue to encourage you and all our members in the public service and private sectors to adhere to the profession's ethics to succeed", he continued.
Okwuosa also used the opportunity to appraise the AGF of the ICAN Accountability Index, one of the institute's innovations to contribute to the promotion of accountability and transparency in the Federation.
According to him, it is a novel and first-of-its-kind Index developed to assist the adoption of best practices in Public Financial Management in all tiers of government.
He added that the ICAN-AI had been ratified by several national and international organisations such as the World Bank, the Public Expenditure and Financial Accountability and the International Federation of Accountants as an equitable and professional way of monitoring Public Financial Management practices.
In her response, the Accountant-General conveyed her appreciation to the ICAN team for the honour bestowed upon her.
NNPCL To Cut Fuel Import From August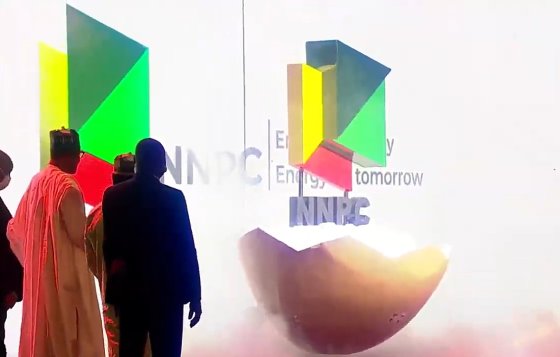 The Nigerian National Petroleum Company (NNPC) says once the Dangote Refinery starts pumping out refined petroleum products from late July or early August, the NNPCL will cut down on its imports of Premium Motor Spirit, popularly called petrol.
NNPCL is currently the sole importer of petrol into Nigeria, a task which it had shouldered for several years. Other oil marketers stopped importing petrol due to their inability to access the United States dollars at the official rate.
NNPCL also owned 20 per cent stake in the Dangote Refinery. The 650,000 barrels per day crude oil processing refinery was inaugurated on May 22, 2023 by former President Muhammadu Buhari, who described the facility as a game-changer.
Also at the inauguration, the Founder/Chairman, Dangote Group, Aliko Dangote, said the facility would put an end to the inflow of toxic substandard petroleum products into Nigeria, adding that the refinery would meet 100 per cent of Nigeria's fuel needs.
Dangote also stated that the refinery would start delivering refined products to the Nigerian market from late July or Early August this year.
According to the spokesman of NNPCL, Garba-Deen Mohammed, immediately Dangote Refinery begins to push out products in August, it would change the NNPCL fuel imports programme.
He said, "NNPC Limited is bringing in products from outside Nigeria as a matter of necessity, not as a matter of choice. We would have preferred that we produce here, refine here and we sell and provide the energy security that the country needs.
"Because of the circumstances that surround our refineries, we cannot allow the country to be grounded. So we have to buy wherever we can get and sell. So if Dangote products are available, why should we not buy from Dangote?
"There is absolutely no reason. And that is the reason why we are interested in the Dangote Refinery. We are co-owners, shouldn't we do business with our partners rather than do it with other people?"
Muhammad stated that the NNPCL would be supplying crude oil to the Dangote Refinery based on business agreement between both parties, and that this would be in accordance with the international price of crude.
"NNPC owns 20 per cent of that asset and we have an agreement with Dangote that we will supply the refinery with crude. So as soon as Dangote begins to request for crude to pay for it, NNPC is prepared to supply the crude as a business transaction.
"We have been selling crude to different parts of the world for decades, and it is not whether we will sell it to Dangote, for why won't we sell to Dangote when we are selling to other refineries and countries?
NNPCL Group Chief Executive Officer, Mele Kyari, recently stated that the supply of 300,000 barrels of crude oil per day by the national oil firm to the Dangote Refinery would start once the facility commenced operations.
to be produced by the Dangote Refinery would not be known at the moment until the refinery released its pricing template.
They expressed hope that the refinery would improve the petroleum products' supply situation in Nigeria, but noted that the cost of white products would only be determined by the pricing template of the facility.
The Secretary, Independent Petroleum Marketers Association of Nigeria, Abuja-Suleja, Mohammed Shuaibu, said, "By the time it starts producing, we would see how implementation is going to be and his template.
"We cannot say much about the refinery until it starts. So let us see the mode of production, how it is going to look like in terms of its pricing template".
Also speaking, the President, Petroleum Products Retail Outlets Owners Association of Nigeria, Billy Gillis-Harry, said the pricing template from the new refinery would guide operators on what would be the cost of refined petroleum products from the facility.