Failed US Plane Attack: Second Nigerian Quizzed
A Passenger on board the same Northwest Airline flight that was attacked on Christmas day was taken into custody in Detroit, United States of America, on Sunday, after becoming disruptive upon landing, according to law enforcement officials.
An official who spoke on condition of anonymity as investigation was on-going, said the man was Nigerian and had locked himself in the airliner bathroom.
However, subsequent investigation revealed he was a businessman who took ill during the flight.
Reports said, security and airline personnel were on edge since the attempted terror attack on Christmas, adding that lesser incidents had been reported on other flights arriving Detroit but that incident with the Nigerian youth had sparked the most concerned.
Meanwhile, Nigeria on Saturday ordered a top-level probe after a botched attempt by a young Nigerian to blow up a US plane as it was preparing to land in Detroit, a government statement said.
"The Vice President of the Federal Republic of Nigeria, Goodluck Ebele Jonathan, has directed Nigerian security agencies to commence full investigation of the incident," the statement said.
Information Minister, Dora Akunyili said Abuja had learnt with "dismay the news of an attempted terrorist attack on a US airline.
"We state very clearly that as a nation, we abhor all forms of terrorism," she said in the statement.
Abdul Farouk Abdulmutallab, 23, was badly burned as he tried to set off a sophisticated explosive device on a Northwest Airlines Airbus A330 carrying 278 passengers and 11 crew as it began its descent into Detroit on Christmas Day.
He was overpowered by fellow passengers and arrested by US security agents on arrival on Friday.
Media reports said Abdulmutallab, who boarded the plane in Amsterdam, had flown to the Dutch city's Schiphol airport from Lagos.
"While steps are being taken to verify the identity of the alleged suspect and his motives, our security agencies will cooperate fully with the American authorities in the on-going investigations," the government statement said.
The would-be bomber is the son of a former chief of the United Bank for Africa and First Bank of Nigeria, Umaru Mutallab, an accountant and businessman.
There was no independent confirmation of the report.
According to other reports Mutallab used to study engineering in London.
Meanwhile, the US government has tightened airline security as it searches for answers to how a 23-year-old Nigerian man eluded extensive systems intended to prevent attacks like his botched Christmas Day effort to blow up a Northwest flight from overseas.
The suspect who claimed ties to al-Qaida was charged Saturday with trying to destroy a Detroit-bound airliner, just a month after his father warned US officials of concerns about his son's religious beliefs.
Airports worldwide tightened security a day after the passenger tried to detonate a device that contained a high explosive on a flight into Detroit. After that attack, passengers have had to contend with extra pat-downs before boarding, staying in their seats without blankets or pillows for the last hour of the flight and more bomb-sniffing dogs.
Aides to President Barack Obama are pondering how terror watch-lists are used after the botched attack, according to officials who described the discussions Saturday on the condition of anonymity so as not to pre-empt possible official announcements.
These adjustments came after the Justice Department charged that Umar Farouk Abdulmutallab willfully attempted to destroy or wreck an aircraft; and that he placed a destructive device in the plane.
An affidavit said he had a device containing a high explosive attached to his body. The affidavit said that as Northwest Flight 253 descended toward Detroit Metropolitan Airport, Abdulmutallab set off the device  sparking a fire instead of an explosion.
According to the affidavit filed in US District Court in Detroit, a preliminary analysis of the device showed it contained PETN, a high explosive also known as pentaerythritol. This was the same material convicted shoe bomber Richard Reid used when he tried to destroy a trans-Atlantic flight in 2001 with explosives hidden in his shoes.
The investigation stretched to London, where officers from the Metropolitan Police, the force involved in most of the major terrorism investigations in Britain, cordoned off the street outside a white stone apartment block in a well-to-do area of central London on Saturday. A police spokeswoman said the force was carrying out searches in connection with the incident in Detroit.
University College London said Abdulmutallab was enrolled at the school from September 2005 to June 2008. In Nigeria, the father of Abdulmutallab said his son had been a student in London, but had left the city to travel.
US authorities told The Associated Press that in November, his father, a prominent banking official in Nigeria, went to the US embassy in Abuja, Nigeria, to discuss his concerns about his son's religious beliefs.
Meanwhile, various Nigerian groups abroad have continued to denounce the botched bomb attack on a US plane by the young Nigerian suspect.
In its reaction, the Supreme Council of Islamic Affairs in Nigeria condemned the failed attempt by a Nigerian suspect to blow up a US airliner, saying it appeared to be an isolated case. "We are embarrassed by this incident and we strongly condemn the alleged action by this young man," Lateef Adegbite, secretary general of the Supreme Council for Islamic Affairs in Nigeria, said yesterday.
"But it should be seen as an isolated incident," he added.
"We do not think that there is any organized Islamic group in Nigeria that is inclined to such a criminal and violent act. We condemn such an extreme viewpoint and action."
In its view, the All Nigeria American Congress (ANAC) and its constituency of Nigerians in the international community, says it stand together in denouncing the attempted terror attack over the Christmas holidays by Mr Umar Farouk Abdul Muttalab, who according to reports happens to be a Nigerian engineering student in the United Kingdom.
Mr Muttalab's actions are in no way reflective of our feelings towards our host countries, in fact, we have assimilated well into our new communities and most of us have been model citizens in said communities, ANAC said.
The World Igbo Congress, on behalf of all Igbos in the Diaspora expressed shock by the attempted bombing of Northwest Airline Flight 253 by Umar Farouk Abdul Mutallab. World Igbo Congress condemns this act of terrorism and wishes to dissociate its people from all acts of terrorism and calls on the Nigerian government, the United States of America and all well-meaning peoples of the world to investigate this act in all its ramifications in order to forestall such occurrences in the future.
World Igbo Congress pledges its support for the war on terrorism and calls on all Nigerians to step up all efforts in their direction.
Justus Awaji, Abuja
Again, RSG Begins Unveiling, Flag-Off Of Nine Key Projects, 'Morrow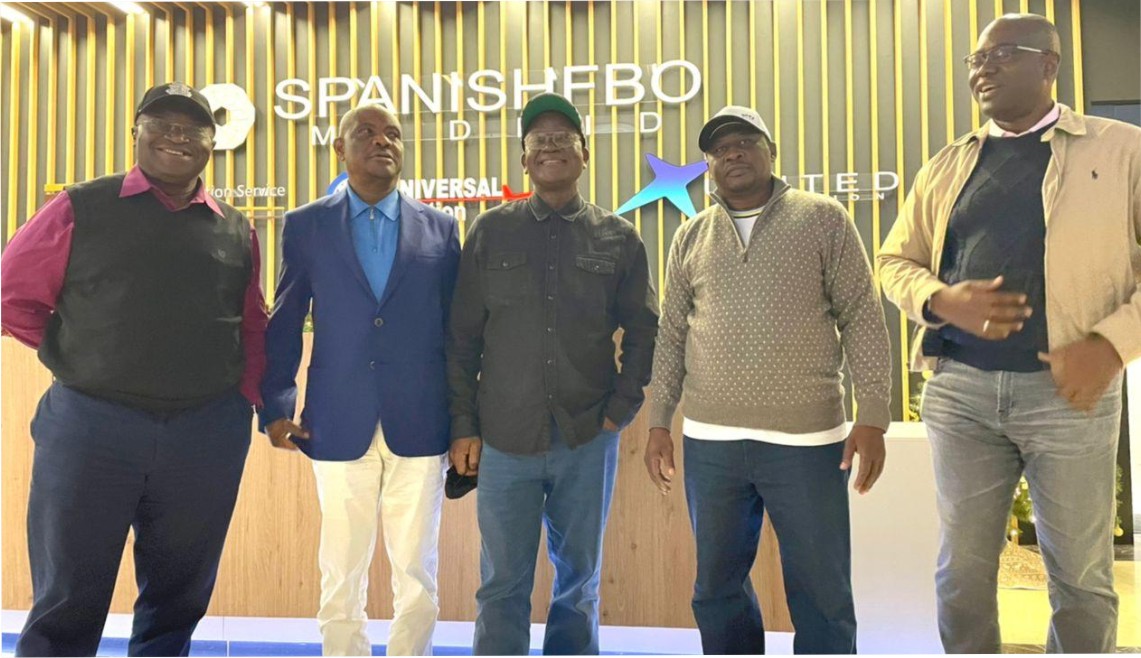 The Rivers State Government has rolled out the drums to herald another phase of official commissioning of key projects embarked upon by the Governor Nyesom Wike-led administration in the state.
A statement by the state government said that the process is in continuation of the commissioning and flag-off of projects by Governor Nyesom Wike.
It indicated that Rumuola flyover would be commissioned tomorrow, while the GRA flyover would be commissioned on Saturday.
The also stated that the government would commission the Ezimgbu Road on Monday, December 13, 2021; with another commissioning of Tombia Road Extension scheduled for Tuesday, December 14, 2021.
The statement said that the governor would commission the Safe Home, Borikiri, Port Harcourt on Wednesday, December 15; while on Thursday, December 16, 2021, the governor would commission the Odokwu internal roads.
Also, the governor would continue the flag-off of key infrastructure projects with Chokocho-Igbodo Road slated for Monday, December 20, 2021; Oyigbo-Okoloma Road on Wednesday, December 22, 2021; and Magistrates' Court Complex, Port Harcourt on Thursday, December 23, 2021.
Wike Justifies N7bn Libel Suit Against THISDAY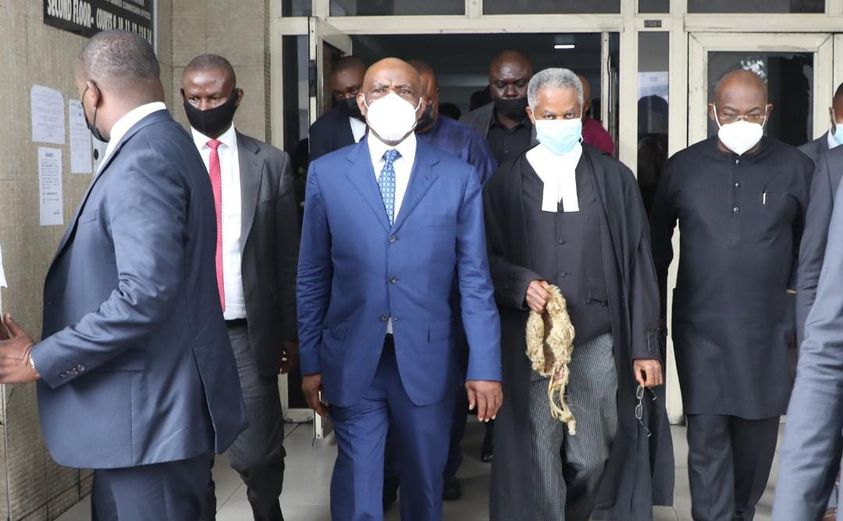 Rivers State Governor, Chief Nyesom Wike, yesterday, appeared before the state High Court in Port Harcourt, to testify as a witness in an N7billion libel suit against THISDAY Newspaper.
Wike said he was in court to seek justice and clear his name as a person from the malicious publication by THISDAY Newspaper, which portrayed him as deceitful, untrustworthy person, who exerts subterranean influences on judicial matters and over court sittings in Port Harcourt.
It would be recalled that Wike had in August, 2020, slammed a N7billion suit being damages for libel written and published in THISDAY's Tuesday, June 23, 2020 edition captioned, "With Wike, Obaseki Meets His PDP's Waterloo; Almost."
The defendants in the suit are THISDAY Newspapers Limited, Leaders and Company Limited, Davidson Iriekpan, Chuks Okocha and Adibe Emenyonu.
Wike, while testifying as witness in suit No. PHC/1505/CS/2020 before the court presided over by Justice A. Enebeli, asserted that the defendants maliciously and falsely portrayed him as an unreliable friend/person.
"When you say somebody cannot be trusted; that cannot be a fair comment. When you say somebody is influencing the Judiciary, that cannot be a fair comment", the governor said.
In his written statement on oath, Wike had stated that the defendants had accused him of influencing the decision of the court sitting in Port Harcourt that granted an injunction restraining Godwin Obaseki from participating in the primaries of Peoples Democratic Party (PDP) in Edo State in 2020.
He stated that the defendants maliciously accused him of undemocratically exerting influence on the primaries process of PDP in Edo State in aid of his ally, Omoregie Ogbeide-Ihama, who was the beneficiary of the court order restraining Obaseki from participating in the PDP primaries.
The governor, who told the court that he was not even aware of the aforementioned suit by Ogbeide-Ihama against Obaseki, said the publication was reckless, false and without regards for the truth.
According to him, contrary to well-known journalistic tradition and practices, the defendants did not investigate properly to ensure the information they relied on was accurate.
"They did not seek to verify the facts from me or in any manner oblige me with the opportunity to state my own side of the story before proceeding to make the false publication" the governor argued.
Wike stated that the defendants further denigrated him before the entire world as a fake democrat, who engages in meddling in the internal affairs of All Progressives Congress (APC) in order to get at his political foe, Chibuike Amaechi.
The governor explained that he was not a member of the APC and has had no hand in the internal crisis which has bedevilled the party both in Rivers State and all over Nigeria.
"By the letter of Messrs E.C. Ukala and Co., Solicitors, under the hand of Emmanuel C. Ukala, SAN, dated 23rd June, 2020, the defendants were given opportunity to retract, and recant the publication as well as to offer apology for the false publication but the defendants spurned the opportunity and ignored the letter completely."
The governor, while responding to claim by lawyer to the defendants, Turudu Ede, SAN, that the essence of the lawsuit was to intimidate and harass his clients, said the whole essence of the suit was to get justice and clear his name as a man of substantial character, honour and repute.
"The essence of the suit is to get justice since they (defendants) refused to retract the publication or apologise. So, I sued them to clear my name."
Speaking to journalists outside the court, one of the lawyers to Wike, Mr. Mark Agwu said his client was in court to seek legal redress.
"To challenge him as a person, it means you have made him untrustworthy, a deceit, a cheat, an influencer of the court, because the publication they made was that he had a role to play in influencing the outcome of that Federal High Court case. Nobody will take that lightly, and especially for a man who believes in the rule of law", Agwu added.
The court adjourned the matter for further hearing to 12th, 13th and 14th of January, 2022.
$130m Fraud: Rivers Sues Saipem SPA, Saipem Contracting Firm, Others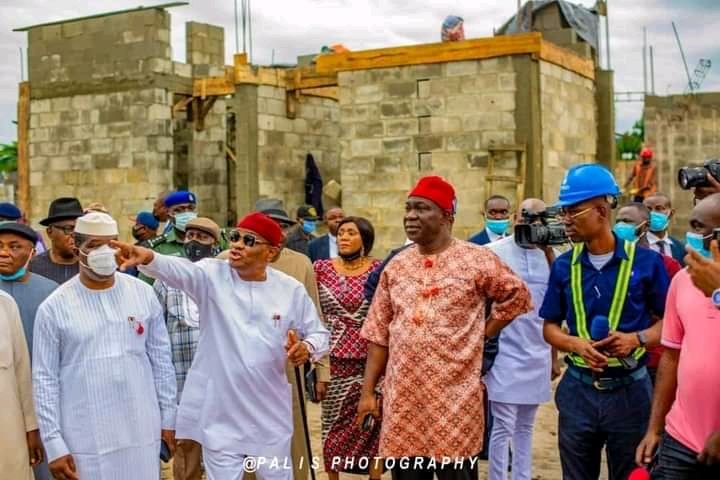 The Rivers State Government has charged two construction firms, Saipem SPA and Saipem Contracting Nigeria Ltd, to court over an alleged conspiracy to cheat and with intent to defraud the state of the sum of $130million, being advanced payment for the construction of the OCGT power plant in Port Harcourt.
In a 16-count criminal charge filed by the Director of Public Prosecution, C.F. Amadi for the Rivers State Attorney General, the state alleged that after collecting the said sum as advanced payment between 2011 and 2018, the defendants have not kept their obligation under the contract.
Others charged alongside the companies were Walter Peviana; Kelechi Sinteh Chinakwe; Giandomenico Zingali; Vitto Testaguzza and Davide Anelli, who are directors and officers of the companies.
The defendants are charged with various offences ranging from conspiracy, cheating and obtaining credit by false pretence, contrary to Section 518 (6) and (7) and punishable under Section 518 of the Criminal Code, Cap 37 Vol. 2 Laws of Rivers State of Nigeria, 1999, section 419A and punishable under Section 419 (A) (1) (b) of the Criminal Code, Cap 37 Vol. 2 Laws of Rivers State, amongst others.
Already, the Rivers State Government has issued a fiat to the law firm of Godwin Obla (SAN) to prosecute the matter before the state High court.
The defendants are equally charged for the offence of false Statements by Officials of Companies contrary to and punishable under Section 436 (b).
The prosecution specifically accused the defendants of obtaining credit of $130million by false pretences or other fraud contrary to Section 419A and punishable under Section 419 (A) (1) (b); obtaining credit of $20,467,942.00 by false pretences or other fraud contrary to Section 419A and punishable under Section 419 (A) (1) (b), obtaining credit of N7,000,000,000.00 only by false pretences or other fraud contrary to Section 419A and punishable under Section 419 (A) (1) (b).
They are charged for obtaining credit of N318,640,173.54, by false pretences or other fraud contrary to Section 419A and punishable under Section 419 (A) (1) (b); attempt to cheat $97million contrary to Section 508 and punishable under Section 509; attempt to cheat $15million contrary to Section 508 and punishable under Section 509; conspiracy to receive a credit of $97million by false pretences contrary to Section 518 (6) and punishable under Section 518; cheating $11million contrary to Section 421 and punishable under Section 421; cheating contrary to Section 421 and punishable under Section 421; cheating N110, 097, 416.51 contrary to Section 421 and punishable under Section 421; cheating by collecting sums attributable to shared facilities already paid for in AFAM Phase I in AFAM Phase II contrary to Section 421 and punishable under Section 421.
Obtaining N20, 467, 942 contrary to Section 421 and punishable under Section 421; obtaining credit of $60,168,936.00 by false pretences or other fraud, contrary to Section 419A and punishable under Section 419 (A) (1) (b); obtaining credit of $1,512,034.00 by false pretences or other fraud contrary to Section 419A and punishable under Section 419 (A) (1) (b) all of the Criminal Code Law of Rivers State, Cap 37 Vol. 2 Laws of Rivers State of Nigeria 1999.
According to the Proof of Evidence attached to the charge and the statement made by the Head, Power Generation/Mechanical of the Rivers State Ministry of Power, one Mr Temple Azunda M., the facts constituting the case in hand are as follows:
Saipem SPA and Saipem Contracting Nigeria Limited and other officers of the duo, herein the Defendants, are Italian companies which services have been retained by the Rivers State Government, herein RSG, in several projects, prominent amongst which is the AFAM Phase II Power Plant Project.
By an initial tripartite agreement made on the January 20, 2010, the RSG under the auspices of the Rivers State Ministry of Power entered a contract with Saipem Contracting Nigeria Limited, Saipem SPA for the construction of the OGCT power plant in Port Harcourt at a total cost of $119million consequent upon which the Rivers State Government made advance payments, in instalments, to Saipem Contracting Nigeria Ltd and Saipem SPA amounting in total to a sum of $130million in all which the Defendants have acknowledged receipt of.
The Defendants were to be given an initial mobilization of 20per cent of the total contract sum which the RSG paid.
It was part of the initial agreement – and indeed a condition sine qua non – that, to access the 2nd tranche of payment of 25per cent from the Rivers State Government, the Defendants would mandatorily have installed the Gas Turbine into the foundations as referenced in ATTACHMENT 1 to VO 007 which states that:
CONTRACTOR shall be entitled to a payment corresponding to 20per cent of the VO No. 007 LS PRICE upon mobilisation to site and commencement of bush clearing activities at SITE.
Upon commencement of bush clearing activities at the site, the contractor shall issue the invoice relevant to the above payment and the owner shall pay such invoice within 14 days from its issuance.
The parties agree that no deduction for recovery of advance payment shall apply on the payment due to the contractor for invoices issued by the contractor in accordance with this paragraph.