Commissioner Vows To Ensure Proper Project Execution
The Rivers State Commissioner for Lands and Housing  Hon. Ezemonye Ezekiel-Amadi has vowed to ensure that all government projects in Omerelu were properly executed.
Hon Ezekiel–Amadi made the pledge recently at Omerelu, Ikwerre Local Government Area of the state while speaking at a civic reception after the conferment on him of the chieftaincy title of "Iwhue I of Omerelu".
Also decorated, was his wife, Mrs. Glory Ezems-Amadi as "Oriaku Iwhue 1" of  Omerelu.
Performing the chieftaincy installation ceremony His Royal Highness (HRH), Eze Sir (Dr) E.A.O. Omah described, Ezemonye Ezekiel-Amadi as epitome of light, peace  and humility, an ambassador  worthy of emulation, hence the title.
The reception and installation ceremony was preceded by a church service at the Assemblies of God 1 Victory centre, Omerelu.
Speaking as the Guest  Preacher, Rev. Paul Uwadiegwu described the event as a fulfillment of God's prophecy for the people of Omerelu.
The Chairman of the occasion, Chief Ferdinand Alabaraba in his opening speech said that by the virtue of Mr Ezemonye Ezekiel-Amadi's position as  the administration is seen as one that carries every community along in the scheme of things and therefore urged t he Omerelu people to be law abiding.
Among the dignitaries that graced the occasion were the special assistant to the Governor of Rivers State on National Council of State, Alex Wele, HRH Eze Robinson O. Robinson of Ekpeye Land and, Attorney General and Commissioner for Justice Hon. Ken Chikere, and his wife, Justice Anwuri Chikere, Commissioner for Information, Hon. Ibim Semenitari, Commissioner for Commerce and Industry, Hon. Robert Elleh, Commissioner for Urban Development  Hon. Gina Osimah, Hon.  Nyema E.Weli, Hon. Commissioner for Social and Rehabilitation – Joe Poroma, Chief of Staff, Chief  (Hon) E.N. Wike, Head of Service – Mrs Esther Anucha and her husband, Dr D.U. Anucha; special assistant on New UST – Mrs Vivian Braide, Bishop of the Ikwerre Diocese – Rev. Dr Blessing Enyindah and his wife; Mr Sokari George representing the Hon. Minister of State  on Petroleum – Odein Ajumogobia (SAN); O.C.J. Okocha (SAN); Prince Tonye Princewill; Elder Chidi Wihioka etc. and permanent secretaries.
Wike Urges Traditional Rulers To Engender Peace …As Awuse Heads Chiefs' Council
Rivers State Governor, Nyesom Wike, has urged traditional rulers to engender peace in their domain at all times.
He maintained that no government can progress without peace, stressing that it is the responsibility of traditional rulers to always galvanize and support the growth of their various kingdom through the sustenance of peace.
Wike stated this during the presentation of certificate of recognition and staff of office to six newly recognised traditional rulers in the state in the presence of the new Chairman of Rivers State Traditional Rulers Council, His Royal Majesty, Nne-Nwe-Eli Emohua XIII (OLO IV), Ohna Sergeant Chidi Awuse , at Government House, Port Harcourt, yesterday.
Wike,who identified peace as necessary ingredient in the process of governance, warned the traditional rulers against using their position to harass companies operating in their domain.
He particularly admonished the Gbenemene Tai Kingdom, His Royal Majesty, King Samuel Lebara Aadum Nnee, who was recognized as first class traditional ruler to use his new position to enthrone peace in Tai Kingdom for the overall interest of the people.
The five other recognised traditional rulers are all in the second class category. They include His Royal Highness, Eze Chukwuemeka Victor Elvis Nmeham Woji Okocha Orlumeni XII, Nye Nwe-Ali Rumuorlumeni; His Royal Highness, Eze (Dr) Wobodo Sunday Jonah, Nye Nwe-Ali Ibaa/Obelle; His Royal Highness, Ohna Christian Okchineke Elechi, Nye Nwe-Eli Odegu; His Royal Highness, Eze Damian Azike Ejiohuo, Nye Nwe-Ali Rundele XII, Nogbo II; and His Royal Highness, Eze Christian Amadi Evekwuru – Eze Chigu Rumuekpe.
I'm Leaving Nigeria Better Than I Met It In 2015, Buhari Boasts …Apologises For Negative Impacts On Nigerians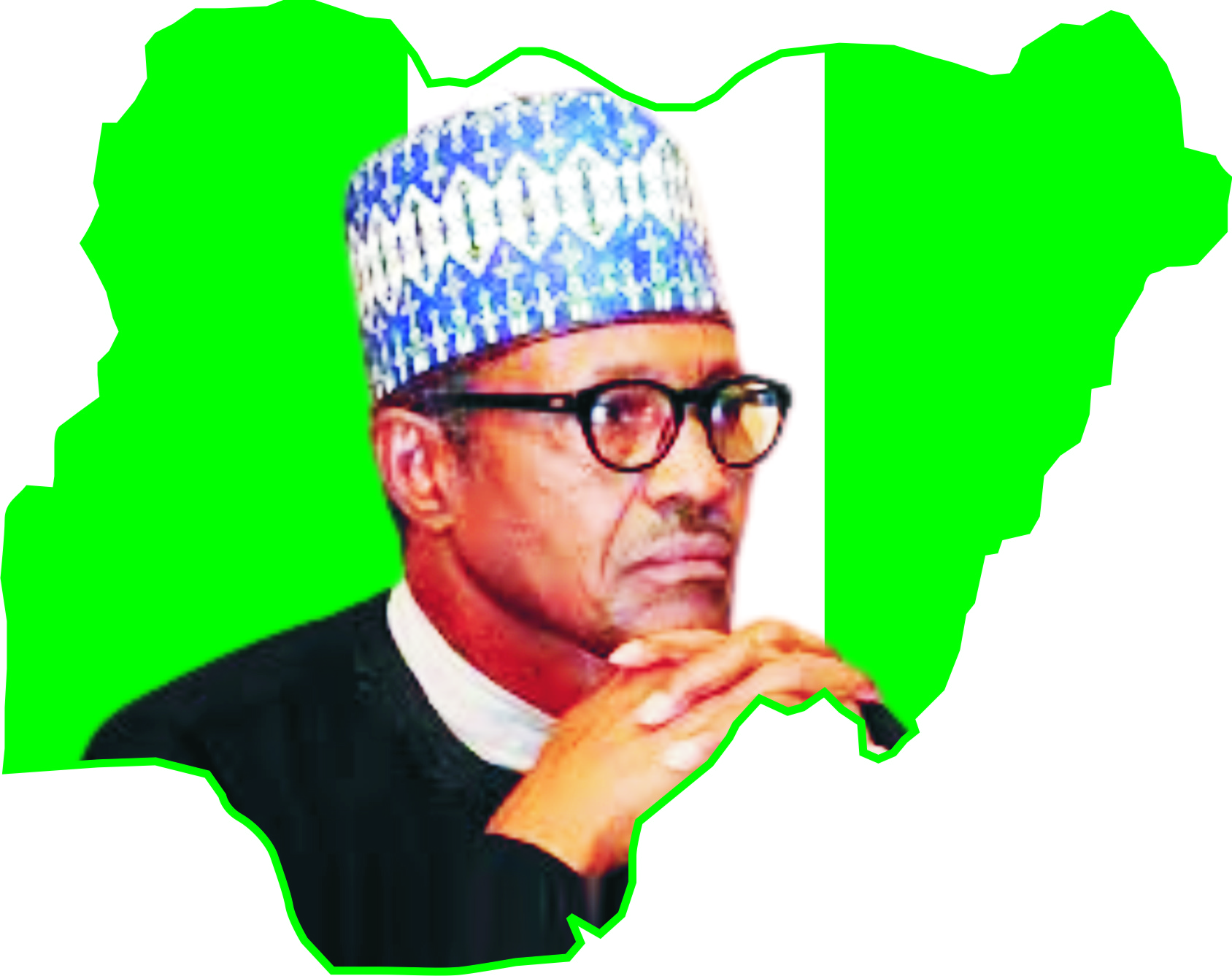 President Muhammadu Buhari has said he was confident that he would be leaving office with Nigeria better in 2023 than he met it in 2015.
Buhari made this known in his farewell nationwide broadcast yesterday
morning.
"I am confident that I am leaving office with Nigeria better in 2023 than in 2015. I thank you all. And may God Bless the Federal Republic of Nigeria," Buhari said.
He also appreciated millions of Nigerians who prayed and supported him during his illness in the first term of his office.
The President said he is constantly praying for those who helped him succeed and for Nigeria to thrive in peace.
He said, "I also want to use this opportunity to express my appreciation to a good number of Nigerians who provided their support and encouragement to help me navigate the exciting journey in moving Nigeria forward.
"I cannot and will not forget the millions who prayed for me during my illness in my first term of office. I am constantly praying for you and for Nigeria to thrive in peace.
"As I retire home to Daura, Katsina State, I feel fulfilled that we have started the Nigeria Re-Birth by taking the initial critical steps and I am convinced the in-coming administration will quicken the pace of this walk to see a Nigeria that fulfils its destiny to be a great nation."
The President also apologised to Nigerians over the negative impact some of his economic policies inflicted on them.
He noted that some of his policies caused "temporary pain and suffering" to Nigerians.
According to him, "some of the decisions were difficult choices, the measures were taken for the overall good of the country".
Buhari explained that, "In the course of revamping the economy, we made some difficult choices, most of which yielded the desired results.
"Some of the measures led to temporary pain and suffering for which I sincerely apologise to my fellow countrymen, but the measures were taken for the overall good of the country".
Buhari will hand over power to Bola Tinubu, the president-elect, this morning.
Wike Honours El-Rufai, Fayemi, Fubara, Others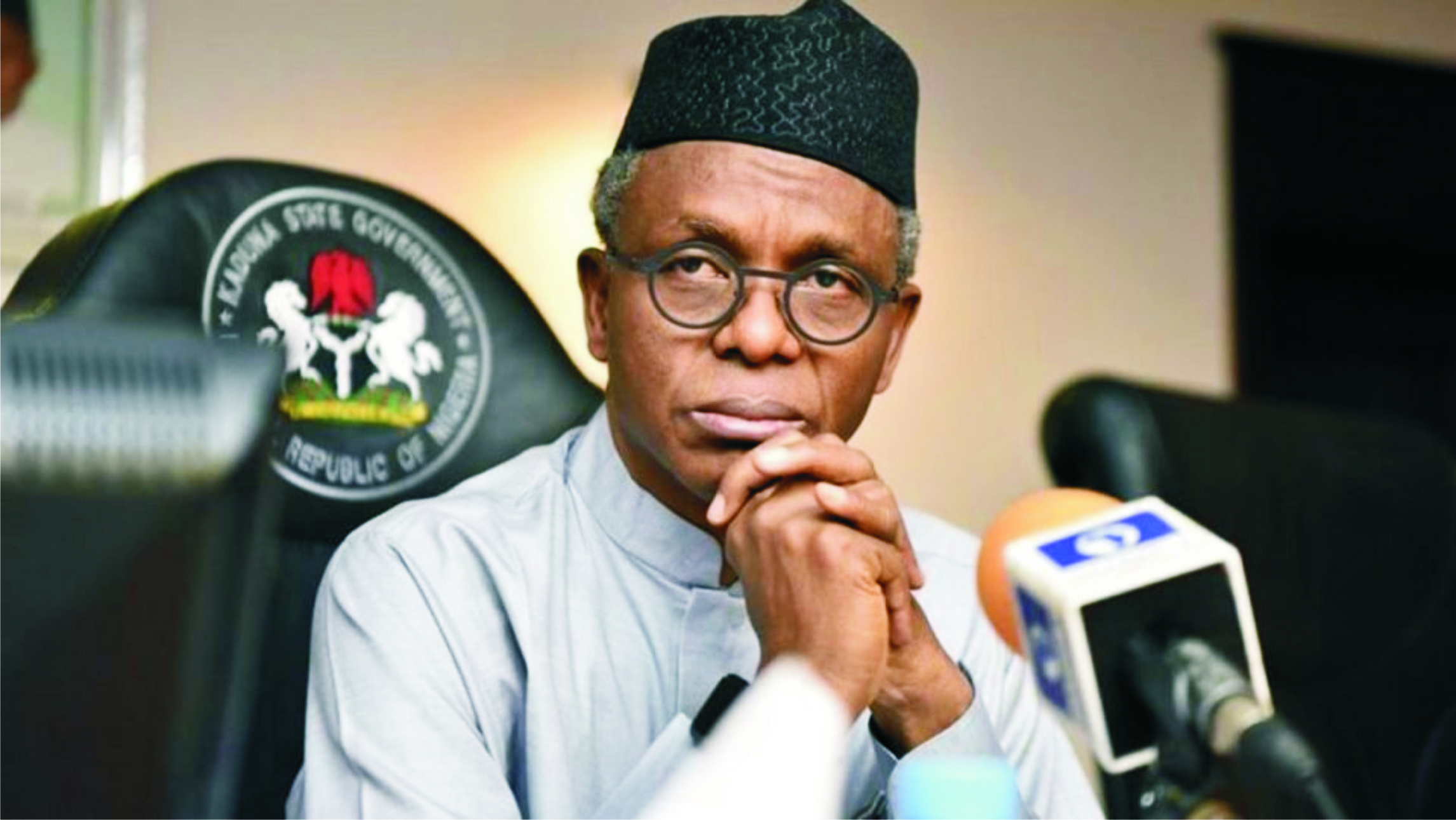 The outgoing governor of Rivers State, Chief Nyesom Wike, has conferred the highest Rivers State honours, the Grand Service Star of Rivers State (GSSRS), on eight personalities in the country.
The recipients include governors of Imo State, Hope Uzodimma; Mallam Nasir El-Rufai (Kaduna) and Rivers' governor-elect, Sir Siminialayi Fubara.
Others were the governors of Kebbi State, Abubakar Atiku Bagudu; Mohammed Badaru Abubakar (Jigawa); former governors of Akwa Ibom, Godswill Akpabio; John Olukayode Fayemi (Ekiti), and Senator Abdulaziz Abubakar Yari (Zamfara).
Governor Wike, while delivering his valedictory speech at a State and honours award night in Port Harcourt on Saturday night, said the second, third, and fourth- categories of honourees cut across a broader spectrum of society.
The governor said the seven governors and former governors honoured by the State belong to the country's highly intelligent, committed, and hardworking servant-leaders who have distinguished themselves in public service with phenomenal performance records.
"Most of all, they are prominent power brokers among the Governors of the All Progressives Congress (APC), who signed, undertook, and worked day and night to deliver our collective aspirations for a southern president in the 2023 general elections at significant risks to their political lives.
"Their lives, reputation, exploits, and achievements are like open books, so we all know who and what they are, what they stand for, and which interests they represent and project. They have proven to be leaders made for the times rather than the ones the times and circumstances accidentally produced.
"We honour and celebrate these fellow compatriots' inspirational achievements, exemplary leadership, profound service, love for the motherland, and contributions to national cohesion, democracy, equity, and justice", Wike said.
The governor noted that the inception of his administration was rough and turbulent, because the then outgoing governor, Rotimi Amaechi, was very hostile and rancorous.
According to him, he also met an empty State treasury, huge public debts, a hostile political environment, and a hostile Federal Government that turned against his government, courtesy of the former governor.
"He initially struggled to prevent us from being sworn in by going to three different courts for restraining orders. When this failed, he challenged our electoral victory and had it nullified at the tribunal and the Court of Appeal.
"Our mandate was restored by the Supreme Court after nearly one year of legal battles. But, all three senatorial seats, a sizeable number of the House of Representatives, and over half of the State House of Assembly seats were nullified, leaving the State without representation at the National Assembly and a functional State House of Assembly. Our candidates for these offices were later subjected to a series of tempestuous re-runs before some managed to reclaim their mandates", he recalled.
Wike accused Amaechi of laying social and economic landmines such as the shut down the State House of Assembly complex and courts with the sole intent to cripple his administration.
He alleged that having decimated the State's governance institutions, Amaechi shifted his targets to the State's treasury, including the statutory reserved funds, and emptied it with impunity.
According to him, "He (Amaechi) sold our valued assets, realized over $415,000,000.00 (four and fifteen million United States Dollars), and siphoned it entirely out of the State's treasury in under two weeks. He embarked on some bogus projects he never intended to execute but to serve as conduit pipes to fritter State resources for himself, political cronies, and business partners.
"The less than one-kilometre monorail project, the multi-story Karibi-Whyte Hospital, the new Rivers State University, the Greater Port Harcourt City, and the M10 road projects are some of the elephant projects he purportedly initiated but failed at foundation levels after expending billions of public funds. He piled up debts by stopping to pay contractors and salaries to civil servants and other categories of workers, including pensioners and sportsmen and women."
Despite initial challenges that beset his administration, the governor said he was able to overcome them to reposition the judiciary, delivered unprecedented 12 flyovers and constructed over 900 kilometres of Trunk-A roads and over 200 kilometres of internal roads across the State.
The governor boasted that Rivers State would remain a Peoples Democratic Party (PDP) State for the foreseeable future, saying however, that the interest of Rivers State transcends political party confines and affiliations.
He maintained that it is the right of the people of Rivers State to participate in decision-making at the highest level as well as follow the political path that guarantees a better deal for the State and people.
"Accordingly, we made the right choice when we opted for unity, equity, fairness, and justice in our consideration for a Southern Presidency during the 2023 general elections. I assure you that we are in the right direction. Rivers State is politically connected to the Centre and will be better for it more than ever this time. There is nothing to regret."