N'D Dev: Can Impact Assessment Help?
On the back cover of Dr. Bristol-Alagbariya's book, Participation in Petroleum Development, I say:
The potential of impact assessment for bringing "equity, prosperity, and tranquility" to the Niger Delta, especially by means of community participation, offers a promising approach to achieving sustainable development in that volatile yet vital part of the world.
Approaches are not arrivals, however. The precondition for this or any other initiative to succeed depends in the first instance on peaceful resolution of the violent confrontation that has afflicted the region and nation with growing intensity over the past five years. Its roots go much deeper, of course, to the disparity and inequity that have marked and marred the region since oil development began in 1956.
The Primacy of Politics
It was here in Abuja, four and a half years ago, in a meeting at the Ministry of Agriculture and Water Resources, that it occurred to me: "Water resources development is one-tenth technical and nine-tenths political."
I repeated that insight at an International Water Association conference last month in Seoul, Korea, and asked the audience of mainly technical people if that were about the right fraction. No one disagreed.
Earlier this month I repeated it again, this time in Melbourne, Australia, in discussions with one of the largest mining companies in the world, and again there was no disagreement. In fact, I have yet to meet anyone who disagrees with that formulation.
If this is so, then it follows that "to get the water resources right, you have to get the politics right." What that might mean naturally depends on what is understood as "politics." Two leading but contending versions are the coercion and consensus views.
The former is represented by Harold W. Lasswell, who defined "politics" as "who get what, where, when, and how." In fact, identifying winners and losers is a fair description of the methodology of impact assessment. In contrast, David C. McClelland offers a consensual definition of politics, one more congenial to the author's: politics is "the authoritative allocation of values."
Whatever definition we adopt, getting the politics right means building the institutional capacity for good governance. The United Nations Development Programme have postulated five principles for achieving this:
The operative terms here all relate closely to the concept of public or popular or people's participation, the central theme of the book under discussion. Its centrality in the process of social change is embodied in Herbert Simon's "Participation Hypothesis":
" … Significant changes in human behavior can be brought about rapidly only if the persons who are expected to change, participate in deciding what the change shall be and how it shall be made." (from "Recent Advances in Organization Theory" (1955: p. 206).
Enter Impact Assessment'
We can now assert that the field of Impact assessment represents both an instrument of governance (see Ahmed and Sanchez-Triana 2008) and an opportunity for participation. It is therefore not surprising to find the author with affiliations in both fields. "Impact assessment" can be formally defined as:
. .. a process for anticipating and evaluating the difference between existing and future conditions with and without the intervention of natural events or social actions, intended or unintended.
What it is good for is contained in this vision/mission statement: the goal of impact assessment is to:
… develop local and global capacity to anticipate, plan, and manage the consequences of change so as to enhance the quality of life for all.
The general methodology of impact assessment is comprised in ten steps, referred to here as the "Main Pattern" schema since it appears to represent a general consensus among impact assessment practitioners and aims at methodological completeness. The ten steps comprising an assessment cycle are:
Scoping
Problem Identification
Formulation of Alternatives
Profiling
Projection
Analysis of Alternatives
Evaluation
Mitigation
Monitoring
Management
Specific methods and techniques and data sets and series are associated with analytic operations at each step. Opportunities for participation are likewise present at every step, especially scoping, problem identification, and formulation of alternatives on the front end and evaluation, monitoring, and management on the back.
In short, impact assessment seeks the (fore) knowledge of consequences, anticipating unanticipated consequences by exercising the foresight provision. Along with this goes an ethic of consequences, emphasizing the responsibility of impact assessment practitioners in relation to their knowledge and its application.
Two phrase can be applied in characterising the field of impact assessment: "comprehensive and integrated" in its coverage of impact levels, scales, schedules, and sectors, and "proactive and creative" in its anticipatory research, design, and policy applications. In this it supports futurist Alvin Toffler's concept of "anticipatory democracy," putting people in charge of their own desirable futures. In the present context, it is convergent with the author's view of "environmental democracy."
We believe that application of the philosophy and methodology of impact assessment can and will serve to facilitate bringing "equity, prosperity, and tranquility" to the Niger Delta region and to the nation and beyond. This book marks an important advance toward that end.
Prof. C. P. Wolf of the Social Impact Assessment Centre, New York and also co-founder and Past President International Association for Impact Assessment (IAIA), Fargo, USA presented this paper at the launching of the book "Participation in Petroleum Development: Towards Sustainable Community Development in the Niger Delta" written by Aseme-Alabo Edard T. Bristol-Alagbariya at Transcorp Hilton, Abuja, recently.
Prof. C. P. Wolf
Nigeria, 12 Others To Drive Global Trade By 2030 – Report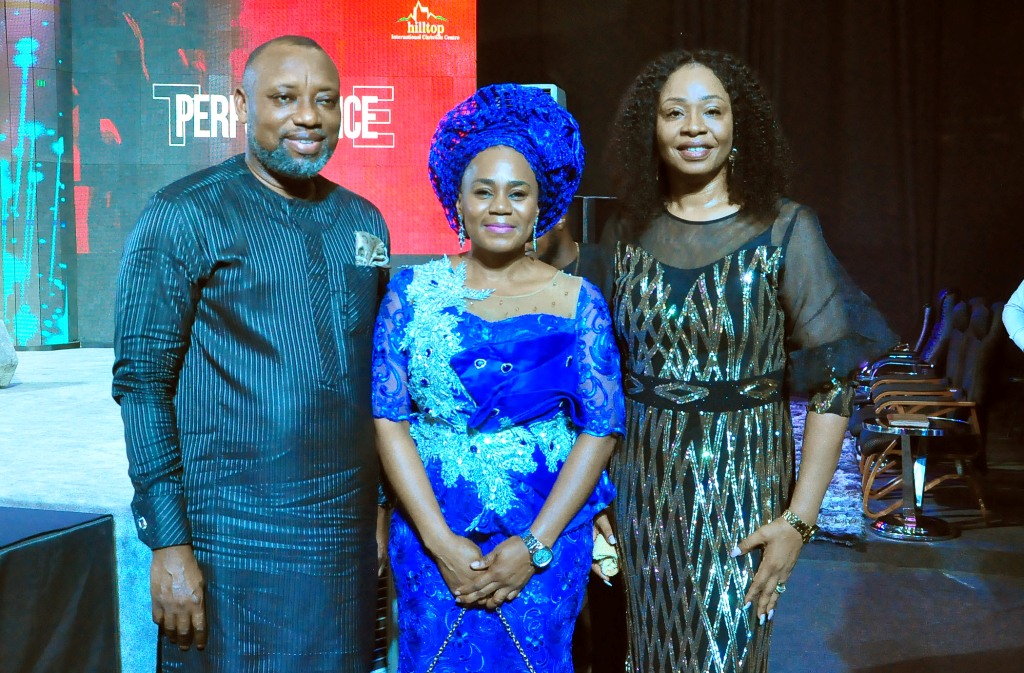 A trade research report has indicated that Nigeria and 12 other countries will be responsible for the driving of the global trade to the tune of $30 trillion by the year 2030.
The research, which was commissioned by Standard Chartered and prepared by PwC Singapore posited that Nigeria and 12 other countries would be responsible for driving global trade to $30tn by 2030.
According to the report sponsored by the Singaporean organisation, the global exports would be more than double from $17.4tn to $29.7tn over the next decade, while much of the growth would be driven by 13 markets.
It said Nigeria would be growing at an annual rate of 9.7 per cent, with about $112bn in exports by 2030, through key corridors such as India, Indonesia and Mainland China.
It also stated that Kenya, the second African nation on the list, would be growing by 7.6 per cent annually, with $10bn in exports by 2030 through key corridors namely, Pakistan, Uganda and the United States of America.
The list consists mostly of Asian countries with Mainland China contributing the most at $5.02tn by 2030 and growing at 7.1 per cent annually.
Other countries are Hong Kong ($939bn, 5.7 per cent), South Korea ($972bn, 7.1 per cent), and India ($564bn, 7.6 per cent).
Bangladesh, Singapore, United Arab Emirates, Indonesia, Malaysia, Vietnam, and Saudi Arabia also featured in the report.
The report is based on an analysis of historical trade data and projections until 2030, as well as insights from a survey of more than 500 C-suite and senior leaders in global companies.
According to the report, global trade will be reshaped by five key trends: the wider adoption of sustainable and fair-trade practices, a push for more inclusive participation, greater risk diversification, more digitisation and a rebalancing towards high-growth emerging markets.
It said almost 90 per cent of the corporate leaders surveyed agreed that these trends would be shaping the future of trade and would be forming part of their five to 10-year cross-border expansion strategies.
The research also found a significant trend towards the adoption of sustainable trade practices in response to climate concerns and a rising wave of conscious consumerism.
It said while almost 90 per cent of corporate leaders acknowledged the need to implement these practices across their supply chains, only 34 per cent ranked it as a 'top three' priority for execution over the next five to 10 years.
By: Corlins Walter
Currency In Circulation Rose By N129bn In Oct – CBN
The currency in circulation in the country rose by N129bn to N2.97tn in October from N2.84tn in September, according to the figures from the Central Bank of Nigeria (CBN).
The currency in circulation had fallen to N2.78tn in August from N2.81tn in July.
It stood at N2.74tn in June, N2.79tn in May, N2.79tn in April, N2.8tn in March, N2.78tn in February and N2.83tn in January.
The CBN said, "The currency in circulation increased by N465.47bn or 19.06 per cent to N2.91tn in 2020, compared with N2.44tn in 2019.
"In 2020, there were higher withdrawals by DMBs than deposits, due to the panic need to hold cash to deal with the emergencies and reduced banking hours due to restrictions to curb spread of the pandemic".
The apex bank said to maintain public confidence and ensure integrity of circulated notes in the economy, it developed and unveiled a clean note policy and banknote fitness guidelines in 2018.
The guidelines outlined details of quarterly and yearly activities towards the achievement of this objective.
According to the CBN, the clean note policy encapsulates diverse currency management activities to preserve the integrity and maintain the quality of banknotes in circulation.
The policy provides that every newly printed and existing banknotes should conform to predefined standards before circulation and re-circulation in the economy.
Currency in circulation is defined as currency outside the vaults of the central bank – that is, all legal tender currency in the hands of the general public and in the vaults of the deposit money banks.
The CBN said it employed the "accounting/statistical/withdrawals and deposits approach" to compute the currency in circulation in the country.
It said this approach involved tracking the movements in currency in circulation on a transaction-by-transaction basis.
According to the CBN, for every withdrawal made by a DMB at one of CBN's branches, an increase in CIC is recorded; and for every deposit made by a DMB at one of CBN's branches, a decrease in CIC is recorded.
The transactions are all recorded in the CBN's CIC account, and the balance on the account at any point in time represented the country's currency in circulation.
CBN's eNaira Records 600,000 Downloads Within One Month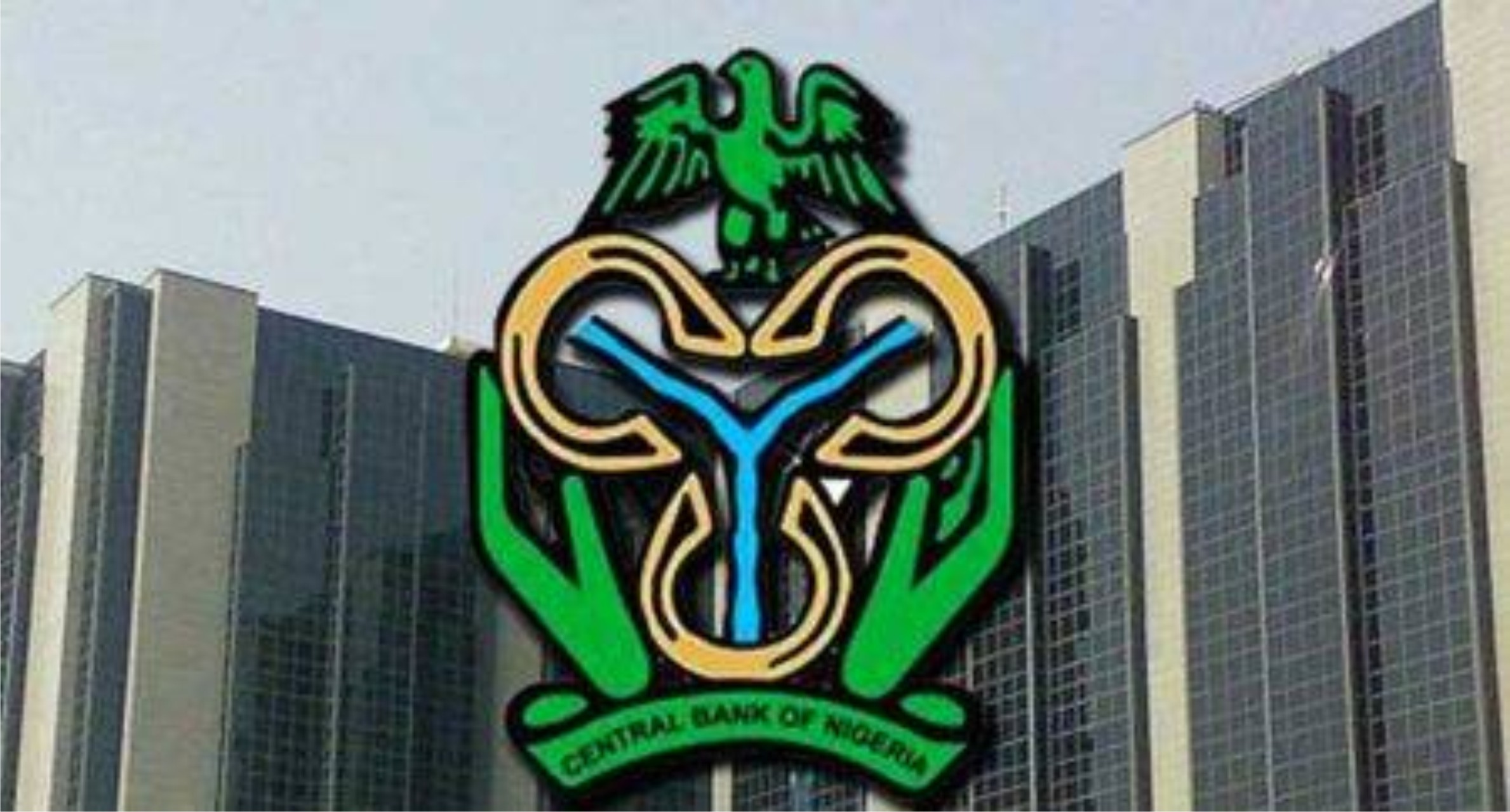 Barely four weeks after its launch in October, the eNaira app of the Central Bank of Nigeria (CBN) has witnessed about 600,000 downloads.
The CBN Governor, Godwin Emefiele, who disclosed this in a statement at the weekend, said, "In less than four weeks since its launch, almost 600,000 downloads of the e-Naira application have taken place.
"Efforts are ongoing to encourage faster adoption of the e-Naira by Nigerians who do not have smart phones.
"The support of the financial industry will be critical in the ongoing deployment of the e-Naira and efforts are ongoing to encourage continued partnership between the CBN and stakeholders in the financial industry".
The CBN governor also said that building a robust payment system that would provide cheap, efficient, and faster means of conducting payments for most Nigerians have always been the focus of the apex bank.
According to him, the growing pace of digitization globally makes it essential that they leverage on digital channels in fulfilling this objective.
Emefiele disclosed that total transaction volumes using digital channels were more than doubled between 2018 and 2020, as volumes rose from 1.3 billion to over 3.3 billion financial transactions in 2020.
He added that digital payment channels also helped to support continued conduct of business activities during the lockdown.
The CBN boss noted that the robust payment system has continued to evolve towards meeting the needs of households and businesses in Nigeria. This, according to him, reflects the confidence people have in the payment system.
He said that between 2015 and September 2021, about US$900 million has been invested in firms being run by Nigerian founders.
"Notwithstanding these gains, close to 36 per cent of adult Nigerians do not have access to financial services.
"Improving access to finance for individuals and businesses through digital channels can help to improve financial inclusion, lower the cost of transactions, and increase the flow of credit to households and businesses,'' Emefiele added.