It is not without cause that while some people especially women, look stricken in appearance at between fifty to sixty years of age, others on the other hand look radiant, and as if life has just begun.
If you ask some women the secret of their fabulous look at such age, they will tell you that it takes discipline, dedication and being focused to a course of choice.
Simply put, looking fabulous at an age that is supposed to be tagged old, is a whole lot of package that is carefully worked out and faithfully pursed over time.
This package involves diet and exercise, a conscious care of the skin and upholding a fashion spirit.
The importance of a well-balanced diet and regular exercise cannot be over-emphasised. They guarantee an energetic and healthy-likening in a life time. Inclusion of vegetables and fruits, whole grains for fibre, lean meat and low fat diary products will contribute immensely to achieve this aim.
A strict adherence to this principle has kept many women of 50-60 years still capable of doing many energy-sapping jobs. Of course, you don't have to spend so much time in the gym, ten to fifteen minutes on a regular basis can serve.
Apart from taking care of the internal wellbeing of the body, the care of the skin also counts. Nothing gives away, your age faster than the state of your skin. If you have neglected proper skin care for a greater part of your life, there are still ways to camouflage and prevent further damage.
A facial masque once a week can give the skin a tighter appearance. Use an anti-ageing skin care product to rejuvenate the skin. These products are readily available in most cosmetic shops in our towns and villages.
Mosturizing creams can rehydrate skins and provide a better background for applying make-up, hence reducing a dry appearance. A moisturizer with sunscreen will do the magic.
While taking care of the skin, attention must also be given to the neck, the eyes and even the hands.
Often times we hear and see ladies bother so much about foundation primers, while some people consider it a necessity among ladies, others see it as a waste of money.
Whatever is used to enhance beauty and make the wearer appear more presentable, ought not be perceived in a bad light.
To one that wants to fake a perfect skin, there is certainly the need to invest in one because they blur away fine lines, even out skintone and fill pores thereby creating a smooth canvas for foundation to glide on to, and the real make-ups, when eventually applied, last longer on the wearer.
It must also be noted that taking a shower is like rain chipping paint off your house, the more you bath, all things being equal, coupled with the blend of soap so used, the less moisture your skin retains.
To make up for the lost, the need to balance the equation of dry skin becomes imperative. Oil based body washes contain gentler cleansing agents and provides a barrier that helps to lock in moisture.
For soften hands, hand creams with vitamin is essential and this must be applied on daily basis. Faithfulness to an eye cream which reduces black patches, swellings and eye bags is highly needed.
It is advisable that make-up at this age be not too heavy.
"While leggings and graphic fees probably shouldn't be part of your fashion repertoire at this age, don't think that you have to forgo looking trendy and fabulous entirely."
Use fashion to your advantage, especially if you want to draw attention away from your body issues. A lot of women tend to gain weight in their mid section as they get older and it is tough to get rid of. Use these visual tricks to appear thinners wear a monothematic outfit.
Adopt dark colours like black or navy on the body part you wish to hide. Choose vertial stripes and v-neck tops and go for hip length, light weight jackets. Also look for cotton or cotton blends and choose jeans with a little stretch for a hug in all the right places.
Beautiful jewelries like pearls or bright-coloured stones add a wonderful and appropriate accent to any outfit as well as rich silk scarves tied in your hair or around your neck.
Sylvia ThankGod-Amadi
'It Is Time To End Violence Against Women'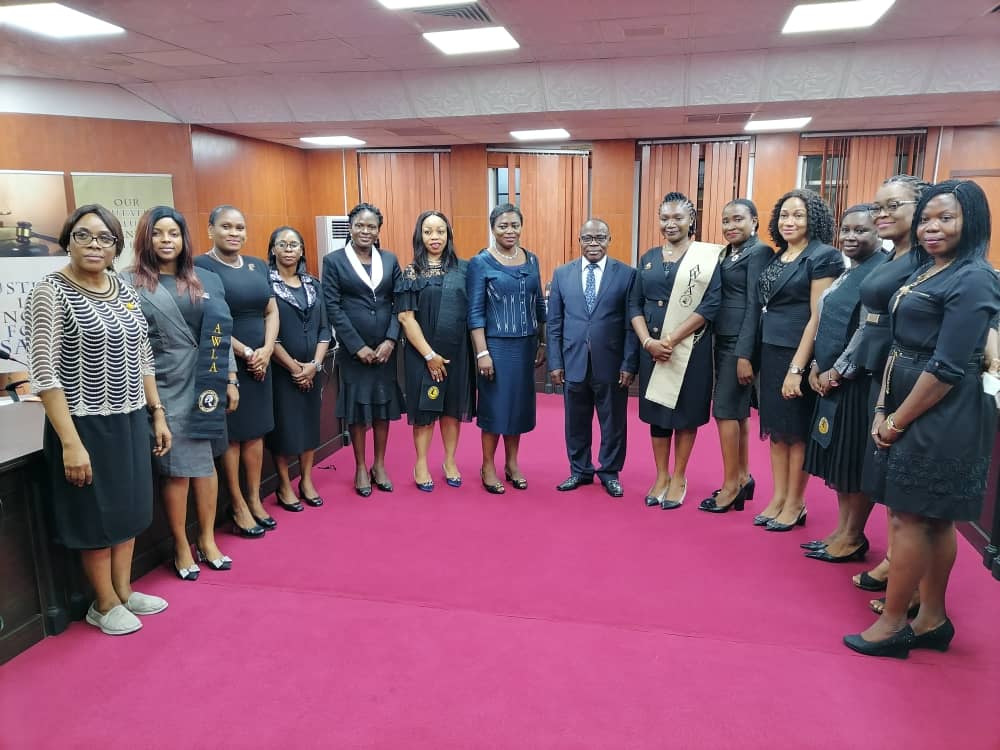 While pervasive, gender-based violence may seem to appear inevitable in our own clime, African Women Lawyers, Rivers State Chapter, believe that it can and must be prevented. To them, stopping this violence starts with believing survivors, adopting comprehensive and inclusive approaches that tackle the root causes, transforming harmful social norms, and empowers women and girls.
With women and girls living in danger around the world owing to conflict, climate-related natural disasters, food insecurity and human rights violations, which in turn exacerbate violence against women, this great body of women lawyers have decided to raise their voice against all shades of violence against women whether it be domestic or official
In pursuant of their aims and objectives, AWLA commemorate land mark dates set by the African Union and United Nations to raise awareness about the plight of women and children.
As the world engages in 16 Days of Activism Against Gender-Based Violence, the body avails itself the opportunity to highlight some violent and of course harmful practices Nigerian women are continually subjected to, as well as condemn such and create the awareness among the populace that perpetrators of such inhumane acts on a folk that deserves and desires protection in all spheres, will receive a bang of the law.
This year, AwLA is using the window provided by the United Nations via the 16 Days of Activism Against Gender-Based Violence, to contribute their own quota especially as it relates to condemning in concrete terms, societal practices that run foul to the healthy development of the women.
Activities outlined in commemorate of the 2021 version of the 16 days of activisms against gender based violence include; advocacy and sensitization visits to Khana Local Government and Oginigba in  Obio/Akpor Local Government on 26th and 30th November respectively while free legal clinic takes place in Port Harcourt Local Government on 29th of November.
While the program lasts, stakeholders are expected to brainstorm on how to solve the challenges faced by women, while women will be enlightened on their right as well as be sensitized on how to seek redress.
In a chat with The Tide woman Editor, Sylvia ThankGod-Amadi, the Coordinator of the African Women Lawyers Association, Hilda Desmond-Ihekaire, said her association is quite proactive on issues that bother on women and children's rights.
She encouraged women to speak out against injustice meted on them by people who are supposed to protect their interest, stating that the era of accepting every awkward treatment against them is over. She enjoined them to avail themselves the opportunity of the free legal clinic provided at this season to vent out their grievances.
The AWLA coordinator revealed that her association is already handling matters of gender based violence in court at the moment and would stop at nothing until the public comes to appreciate that women are also human that should not be treated unjustly.
AWLA is a group of women lawyers with the aim and objective of protecting the right and interest of women and children in Africa. They do this through multi facetted approach, using advocacy, sensitization campaign and probono litigation services on women and children's issues
16 Days of Activism Against Gender-Based Violence is an international campaign to challenge violence against women and girls. The campaign runs every year from 25 November, the International Day for the Elimination of Violence against Women, to 10 December, Human Rights Day.
By: Sylvia ThankGod-Amadi
NAWOJ Moves To Check Violence Against Women, Girls … Seeks More Action, Resources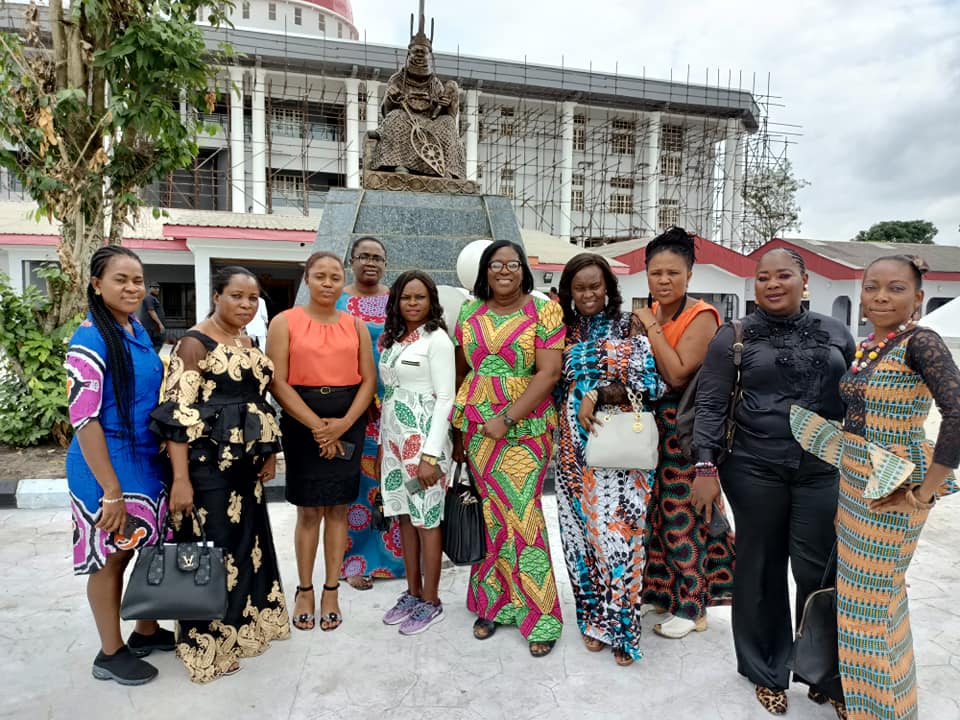 Chairman, Nigeria Association of Women Journalists (NAWOJ), Rivers State Chapter, Susan Serekara-Nwikhana, has called for strengthened actions and resources to address violence against women and girls in the society.
Speaking to newsmen in Port Harcourt, yesterday, November 25, 2021 to commemorate this year's 16-Days of Activism, with the theme: 'Orange the world: End Violence Against Women Now', the Chairman, NAWOJ, Rivers State Chapter stated that violence against women and girls reached pandemic proportion especially during the COVID-19 hit that resulted to lockdown.
Serekara stressed that as lockdown measures were implemented to stop the spread of the coronavirus, violence against women, domestic violence intensified as school closures and economic strains left women and girls poorer, out of school and out of jobs, making them more vulnerable to exploitation, abuse, forced marriage, and harassment.
"We believe  that ending violence against women will require strengthened actions by the government through more investment in women and girls," she said, regretting that formal reports of domestic violence have decreased, yet survivors find it harder to seek help and access support through the regular channels. She further noted that the 16 days of activism is an expression that gender-based violence though not inevitable, can and must be prevented.
"While gender-based violence can happen to anyone, anywhere, some women and girls are particularly vulnerable – for instance, young girls  and teenage girls who are employed as house helps . Violence against women continues to be an obstacle to achieving equality, development, peace as well as to the fulfillment of women and girls' human rights," Serekara added.
By: Susan Serekara-Nwikhana
NAWOJ Seeks Adequate Protection, Provision For Children
Aware of the numerous problems children face especially with the current harsh economy of our nation, the Nigeria Association of Women Journalists (NAWOJ), Rivers State has stressed the need to protect the lives of children while investing in their future.
The association said this during this year's commemoration of "The Universal Children's Day", that had "investing in our children means investing in our future", as its theme.
This was contained in a statement signed by the association's Chairman and Secretary, Mrs Susan Serekara-Nwikhana and Dr Ngozi Anosike, respectively.
The statement described the essence of the day as a time to improve the welfare for all children.
"NAWOJ is using this special day to call on governments at all levels to ensure that every child is given the means requisite for its normal development, both materially and spiritually, while cautioning parents against reproducing the number of children they cannot properly care for but give them out at their tender ages as house helps thereby exposing them to all forms of abuse.
"NAWOJ appreciates the fact that to invest in our nation requires that the child that is hungry is fed, the child that is sick nursed, the child that is backward helped, the delinquent child reclaimed, and the orphan and the unsheltered are secured".
It commended the Governor of the State, Chief Nyesom Wike for ensuring that the Rehabilitation Centre at Iriebe is operating at optimum capacity.
NAWOJ recalls that during the commissioning of the rehabilitation Centre, Governor Wike magnanimously doled out N250million to the ministry of social welfare, just to ensure regular power supply and smooth running of the facility, a gesture NAWOJ appreciates so much as it translates to giving the children a sense of belonging.
The association also stressed the need to save the lives of new born babies in maternity homes and hospitals and called on Port Harcourt Electricity Distribution Company to as a matter of necessity ensure regular power supply to those facilities.
The association in the statement regretted the death of premature children in the Intensive Care Unit of OPM Free Hospital at Aluu axis of the State as a result of power outage.
"Universal Children's Day, celebrated annually on the 20th of November, is not just a day to celebrate children for who they are, but to bring awareness to children that have experienced violence in forms of abuse, exploitation, and discrimination", the statement added.