World Bank Commends Early Child Literacy Programme
World Bank has commended the giant strides recorded in the promotion of rural child early education and literacy programme in Rivers State.
The early child education programme was initiated by the wife of the Rivers State Governor Judith Amaechi to cater for less privileged children between ages 3 – 6 who do not have access to early and foundation education.
World Bank's Senior Social Development Specialist, Paul Francis stated this Wednesday during an inspection of a new nursery school built by the Empowerment Support Initiative for the early child education in Rivers State.
Mr Paul Francis who was accompanied to the ESI nursery school by representatives of the Rivers State Community Foundation, Pronalvra International and the Sole Administrator of Greater Port Harcourt Authority Aleruchi Cookey- Gam said World Bank will collaborate with non-governmental organizations, the ESI to fast track and accelerate development within the rural communities.
He commended the governor's wife for investing in human capital adding that her effort is in line with the bank's developmental objectives and described the early child education as a noble initiative capable of arresting the high illiteracy level within the rural communities.
"I want to commend the governor's wife for a beautiful initiative. It is very capable of correcting educational imbalance as well as promoting mass literacy among the people, World Bank will collaborate with Rivers State Community Foundation to liaise with NGOs like ESI whose activities have direct bearing on the rural people".
Also speaking, a representative of Pronalvra International, Andy Pryce described the operation of ESI as transparent and expressed optimism that its effort would reduce illiteracy among children within the globe.
Pryce added that NGOs must be accountable to their stakeholders and open to criticism, describing ESI as an ideal organization.
Also the Sole Administrator of Greater Port Harcourt Authority, Aleruchi Cookey- Gam stated that the dwindling fortune of education could be arrested if the causal factors are tackled from the foundation.
On her past, the wife of the governor Judith Amaechi said the early child education was an interventionist initiative for the less privileged rural children, adding that over one thousand children are enrolled in three centres.
She added that the literacy programme has received tremendous support from stakeholders including host communities. The new ESI nursery school at Eneka, Port Harcourt is one of the permanent structures to be built across the 23 local government areas by the Empowerment Support Initiative founded by the wife of the governor.
Also on the visit were members of the Federation of International Female Lawyers in Rivers State and wives of top government functionaries.
Coronavius Hits Totthenham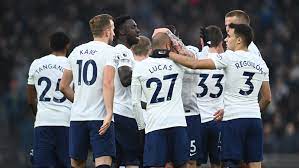 Tottenham's preparations for their pre-Christmas fixtures have been disrupted by a Coronavirus outbreak at the club.
It is understood that a number of players and club staff have returned positive Covid-19 tests.
More PCR testing is due to take place over the next 24 hours.
Spurs are due to face Rennes in a crucial Europa Conference League group game in London on Thursday before a Premier League trip to Brighton on Sunday.
Under UEFA regulations, if they have 13 available players, including a goalkeeper, from their 25-man A list, they must fulfil the Rennes fixture, which they need to win to stand a chance of qualifying for the final 32.
The game could be postponed if they do not have sufficient player numbers but all group matches must be completed by 31 December.
It is yet to be established whether the club will contact the Premier League about Sunday's game at the Amex Stadium, but a decision to postpone league matches can only be made by the competition board.
AFCON : ECA Expresses Concern Over Players' Safety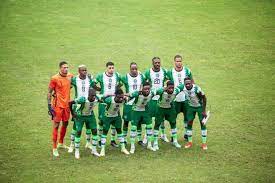 The European Club Association (ECA) has expressed its concerns over players' health and welfare ahead of the 2021 Africa Cup of Nations, which kicks off on January 9 in Cameroon.
In a press release made available to Tidesports sources said the organisation revealed its worry over players health, considering the issues that have happened this year.
Over 70 per cent of the players that will represent their nations in Cameroon play their football in Europe, which is why it is not a surprise to see the ECA concerned.
In the last six months, a couple of players have collapsed due to heart-related issues, and there have been suggestions that the high number of games might have contributed to it.
However, in a chat with Tidesports source one of Nigeria's reputable sports medical doctors, Tunde Akinbinu, said there is no medical evidence that shows that the high number of games is the reason why some players have suffered cardiovascular issues.
But he did confirm that players are likely to have more injuries and suffer from fatigue from playing too many games.
"When a player has too many games with or without Coronavirus, there's a possibility of increased injuries, fatigue and electrolyte imbalances," Akinbinu said.
"But does it increase the risk of pulmonary cardiac accidents? Not really particular."
"They are more likely to be affected by the muscles fatigue."
"Players could also be jaded and sometimes gas out from too many games."
"But usually, the high number of games may not be related to the increase cardiac arrest," he added.
The ECA may also be worried about the little matter of Omicron- the new variant of Covid-19- but doctor Akinbinu believes there is no need to panic yet.
"The world will have a better view of the Omicron over the next few weeks," he said.
"Viruses mutate generally and are usually less aggressive."
"So we expect that Omicron may be easily transferrable but has less mortality rate than the earliest forms of coronavirus," he concluded.
Newcastle's Co-Owner Denies Offering Emenalo Technical Director Job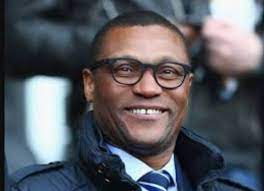 Mehrdad Ghodoussi, a co-owner at Newcastle, has denied a report that Michael Emenalo was offered a sporting director role at St James' Park.
The former Super Eagles left-back had been tipped as the favourite to land the juicy role at the new mega-rich club after a successful seven-year spell in a similar role at Chelsea.
But many were caught by surprise when a few media publications quoting the Telegraph claimed that Emenalo had been offered the job, and he rejected the offer.
But co-owner Ghodoussi has taken to his Twitter account to rubbish the reports and made it clear that the club did not offer the former Monaco technical director the job.
"Contrary to a newspaper report, Michael Emenalo was never offered the job of Sporting Director or Director of Football at Newcastle United,"
Ghodoussi is a part-owner of PCP Capital Partners, which holds a minority stake in Newcastle and was part of the consortium – led by Saudi Arabia's Public Investment Fund – that completed its £300m takeover of the club in October.
Emenalo has been without a job since leaving his position as Monaco's technical director in 2019.
Before that, he enjoyed seven successful years at Chelsea, initially as an assistant manager before he was made the sporting director.
During his time with the Blues, the club won three Premier League titles, four FA Cups, the coveted UEFA Champions League, and the 2013 Europa League.