Amnesty 'll Impact Positively On The Economy, But …
Lucy Eze, Vincent Clement, Vivian Udeh & Onyekachi Ucheonye
Only  few people will believe that the oil rich Niger Delta region that was thrown into immeasurable state of terrorism, kidnapping, killing and insecurity will once again experience peace it was not a period anybody would wish to identify with it was an era people will sleep with one eye open. Development activities were stalled.
Construction works  in parts of the region stopped  as militants kidnapped construction workers for ransome.
The Niger Delta crisis also affected oil production in the country and  this affected national economy.
The unrest cut Nigeria's oil production by a million barrels a day, allowing Angola to overtake it as Africa's top oil producer.
In a bid to stem the Niger Delta crisis, and its attendant economic consequence on the nation. The federal government on August 11, 2009 declared amnesty for all the militants. The 60 day amnesty expired on October 6, 2009 and since then, peace has returned to the oil rich region.
What is the economic implication the return of peace in the region? Here are the views of Nigerians on the subject matter.
Isaac Godwin, transport officer at UNAG servicising Nigeria company said: Nigeria has been in a 2008 state and its economic strength over the years could not be stable, especially with the return of democracy since 1999 till date.
The unrest in the Niger Delta has only cut Nigeria's oil production by a million barrels a day, allowing Angola to overtake it as Africa's top oil producers.
"Now that militants have accepted the offer of amnesty and have surrendered their arms, oil production will increase and this will impact on Nigeria's income. But there maybe no economic strength both in the region and the nation at large.
Sounding optimistic, he said there would be a change because the process of the amnesty is an eye opener to  the nation's leaders. The intensity of the unrest in Niger Delta has over the years drawn the attention of international communities and I believe there will be no child's play.
He, however ,advised the federal government not only to initiate post amnesty policies but try as much as possible to implement them to the letter to make Nigeria a proud place to live like Ghana, South Africa etc.
But he regretted that Nigerian Government anchors its economic  strength on oil production which, according to him, will sometime cease to flow and other countries that have their mainstay, on agriculture will leave Nigeria behind because these might be no enough money to invest more on agriculture.
Mr Martins Okonkwo, CEO of Equipment Leasing Firm believes that the amnesty is a good omen for the nation especially the Niger Delta region as government will now concentrate on the economic development of the state and Nigeria.
Again, he said the companies and industries that close their shops in the wake of insecurity in the state will bounce back to life, and the move will give the citizens an opportunity to be employed.
The divisional police in-charge Abali Park Station, Sheman Gana says the return of peace in the oil-rich Niger Delta region will improve Nigeria's external reserves as the nation will witness improved production of crude oil which will fetch huge revenue for the nation.
According to him, the peace will pave way for development in all sectors of the economy.
Miss Ogechukwu Obika, a student of University of Port Harcourt commended Yar'Adua administration in its efforts to bring back peace, but advised not to relent in meeting the government up with the youths demand so that "we will not return to the status quo".
She predicted a situation in which the state of Nigerian economy will experience great feature with the return of peace in the oil and gas region of Niger Delta even as it will enable government to invest more on employment generation rather on security.
Mr Tunde Oyewole, Sports Consultants  says "though it is not the end yet, the government must come out to fulfil its promises. Government must be prepared more than ever before to address the problem of the region. Then and only then can we begin to see the countries economy grow. We just hope and believe this amnesty programme works effectively once the boys are convinced and they come out, it will be a good start.
Mr Ben Okoronkwo, an Estate Surveyor noted that the amnesty would return confidence to investors and businesses that left the city as a result of insecurity.
According to him, most of the vacated properties would be re-occupied and this is a boom for rental and commercial properties while unveiling CARNIRIV 2009, Hon Marcus Nle-Ejii, the Rivers State Commissioner for Culture and Tourism said amnesty will open tourism window with import on security as tourist and investors would exploit the state.
Mr Oseni Olasumbo, businessman agrees that if the federal government is sincere with its promises and the Niger Delta region and indeed the nation are in for good times.
Though he noted that "our leaders have not shown enough commitment in moving the nation forward, expressed happiness on how the amnesty programme is unfolding so far.
A lecturer in the University of Science and Technology, Nkpolu, Port Harcourt, who pleaded anonymity says the amnesty has a negative effect on economy. There will be high inflation rate as the prices of goods and services will fluctuate, there will be corruption in the society as most of these boys will join the '419' business, the lecturer declared, adding that government would embark on redundancy in most of the federal parastatals or agency so as to meet up with the settlement.
A businessman who would not give out his details disagreed with the lecturers. He said the amnesty would have positive effect on the economy as the output of crude oil has increased considerably from 1.1 million barrel per day to 2 million barrel. He said also that in the general sense of security in the Niger Delta, "oil companies" in the Niger Delta will boom back to work unlike before.
And NYSC member who gave his name as Michael said "with the militant accepting the amnesty, there will be crude oil will increase". This, he added bring more development in the country as 80%  derivation comes from oil. He also says that this will curb unemployment as most of the boys in the creek will be gainfully engaged in various skills that will keep them busy.
He also said that as peace returns to the Niger Delta region, foreign investor will return and invest and poverty will be alleviated.
A civil servant who simply identified himself as Patrick saw the amnesty as  era of new peace  that will usher in much money in circulation as most companies will come back to life.
Anayo Attah, a trader says" amnesty can't have any effect if the federal government can not fulfil the promises made to the militants. They can still go back to the creek at anytime.
South-East Traders Petition CBN Over Illegal Bank Deductions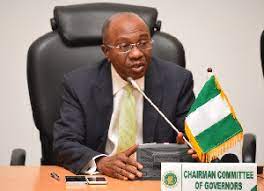 The South-East Amalgamated Markets Traders Association has frowned against what it called "multiple and indiscriminate charges and deductions on customers" by commercial banks.
The association, in an open letter to the Governor of Central Bank of Nigeria (CBN), Mr Godwin Emefiele, complained about the bank charges.
The letter was signed by the association's President-General, Chief Gozie Akudolu, and Secretary-General, Mr Alex Okwudiri.
The letter read in part, "Part of the major responsibilities of the commercial banks, we know, is to accept money deposits from customers and keep safe custody of the same, and perform such other transactions for and as directed by the customer through various bank instruments.
"Most of the transactions, we also know, are the social responsibility of the banks. But today, the banks make deductions and charges for virtually every transaction ranging from deposits to even confirmation of signature".
The association particularly decried indiscriminate charges and deductions in online transactions, calling on the CBN to put a stop to it.
According to it, "When a customer makes an online transfer of funds, the transfer is charged a certain amount of money deducted from his/her account and the recipient's account is also charged and deductions made for receiving the money.
"In addition, charges and deductions are also made for SMS, which most of the time were not received. Finally, at intervals, charges and deductions will be made on the same account as service charge".
The association said its members had individually approached the banks to complain but without success.
It, therefore, appealed to the CBN governor to prevail on the banks to stop "the indiscriminate charges and deductions and, if possible, refund all the deductions".
The association, however, noted that the cashless economy policy of the CBN had been of immense benefits to its members, especially as it curtailed to the barest minimum armed robbery attacks on them.
Rising Food Prices Fuelling Inflation In Nigeria, Others  – IMF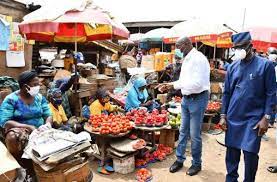 The International Monetary Fund (IMF) says rising food prices is the major factor fuelling inflation in Nigeria and other Sub-Saharan African countries.
IMF made this known in a blogpost on Monday, saying inflation is rising around the world, but because food accounts for about 40 per cent of the SSA's consumption basket, it plays a major determining role in inflation.
According to the body, "Food inflation increased throughout 2019, on average, across 25 countries in the region where monthly food price data are available.
"After remaining stable around seven to eight per cent (year over year) since the beginning of the pandemic, food inflation started to rise again from April this year to some 10 per cent in October. The chart shows how food inflation is outpacing and contributing to the pick-up in overall consumer price inflation in sub-Saharan Africa, which rose to about eight per cent in October, up from around five per cent in 2019".
The global body attributed the recent increase in food inflation to rising oil prices (which raise fertilizer prices and transportation costs), droughts and export restrictions imposed by some major food exporters, and stockpiling in some countries.
It said, "In addition, pandemic containment measures disrupted production and imports of seeds and fertilisers and caused labour shortages during planting seasons.
"Importantly, there is diversity across the region—food inflation in Chad is near zero but around 30 per cent in Angola. This suggests that domestic factors such as weather and exchange rates are important contributors to food inflation in sub-Saharan African countries".
IMF added that food inflation and consumer price index inflation could moderate if commodity prices eased and pandemic-induced global supply chain disruptions were solved.
The international fund body said on the average, inflation would continue to rise in 2021 before dropping in 2022 depending on commodity prices and the resolution of supply-demand mismatches.
It said higher food inflation would worsen the situation for countries already facing food insecurity and shortages, and largely impact poor households.
"The number of undernourished persons in the region is projected to have increased by 20 per cent in 2020, encompassing 264 million people.
"Fighting food insecurity through targeted social assistance and insurance can help populations cope. Avoiding trade barriers and improving access to finance, seed stocks, insecticide, fertilizer, anti-erosion measures, and irrigation are also important", IMF said.
Nigeria Records N8.9trn Trade Deficit In Nine Months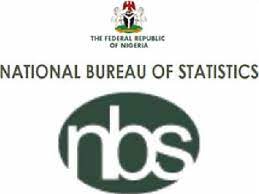 Nigeria recorded a negative trade balance of N8.9 trillion, between January and September, 2021, data from the National Bureau of Statistics (NBS) have shown.
Within this period, total foreign trade stood at N35.09 trillion, comprising N22 trillion imports and N13.1 trillion exports, leading to N8.9 trillion trade deficit.
A breakdown of the trade data by quarters shows that Nigeria's total merchandise trade stood at N9.76 trillion in the first quarter of the year representing 6.99 per cent increase over the value recorded in Q4 2020.
The export component of this trade stood at N2.91 trillion, representing 29.79 per cent of the total trade in Q1 while import was valued at N6.85 trillion representing 70.21 per cent.
The higher level of imports over exports resulted in a trade deficit (in goods) of N3.94 trillion in Q1 2021.
The value of crude oil export stood at N1.93 trillion representing 66.38 per cent of the total export recorded in Q1, 2021, while non-crude oil export accounted for 33.62 per cent of the total export.
The data also showed that majority of the goods imported during this period originated from China, valued at N2 trillion, followed by the Netherlands (N726.09 billion), the United States (N608.12 billion), India (N589.1 billion) and Belgium (N238.5 billion).
Similarly, Nigeria's top export trade partners in Q1 were India (N488.1billion), Spain (N287.2 billion), China (N190.1 billion), the Netherlands (N160.billion) and France (N133 billion).
However, in the second quarter of the year, Nigeria's trade deficit fell to N1.87 trillion as exports jumped to N5.08 tillion against imports of N6.95 tillion.
The value of imports and exports in Q2 brought total merchandise trade to N12.03 trillion, representing a 23.28 per cent increase from the N9.7 trillion recorded in Q1.
The NBS said crude oil, the major component of export trade, stood at N4.08 trillion (80.29 per cent) of total export.
It further said crude oil value had a sharp increase of 111.32 per cent in Q2 compared to the N1.93 trillion recorded in Q1 2021, while the non-crude oil goods recorded N1 trillion (19.71 per cent) of total export trade during Q2 2021.
Further analysis of data from the bureau shows that the majority of imported goods in Q2 2021 originated from China with a value of N2.08 trillion, followed by India with N570.01 billion, Netherlands (N557.15 billion), United States (N526.92 billion), and Russia (N284.36 billion).
Meanwhile, most goods were exported to India (949.05 billion), Spain (N524.49 billion), Canada (N355.60bn), Netherlands (N298.29 billion), and the United States (N256.63 billion).
The NBS on Monday revealed that Nigeria's trade deficit rose to N3.03 trillion in the third quarter of the year.
According to the Statistician General of the Federation, Simon Harry, who disclosed this in a press briefing held in Abuja, total trade in the review period rose to N13.3 trillion, comprising N8.2 trillion imports and N5.1 trillion exports.
The NBS noted that the rise in imports was driven majorly by increase in the importation of commodities such as motor spirits (N1.1 trillion), Gas Oil (N225.6bn), imported motorcycles and cycles and CKD valued at N116.3 billion from N94.7 billion respectively.