AfDB Approves $10m For W'African Emerging Market Fund
The Board of Directors of the African Development Bank (AfDB) Groups has approved $10 million investment in the West Africa Emerging Market Fund (WAEMF).  The investment makes the AfDB one of the lead investors in the fund, at par with the CDC (Commonwealth Development Corporation) and the International Finance Corporation (IFC).
The WAEMF is sponsored by three well recognized institutional investors (Colina, NSIA and CNPS) and by Phoenix Capital Management (PCM, a local investment partner.  Both (dina and NSIA are regional insurance companies from West African, while CNPS is the Ivorian National Pension Fund.
The fund targets the SME market and thus helps support non-public companies that demonstrate high growth potential, including in the financial services and infrastructure sectors.  The fund will thus also contribute to government efforts to boost employment opportunities, increase GDP, and  reduce poverty in line with the Millennium Development Goals.
The Bank Group's participation in the fund plays a catalytic role by attracting other institutional investors to support the mobilization efforts of the sponsors to reach the target capitalisation of  US $50 million.  It will also send a positive signal to the market which will help attract long-term private investors to the region, and may lead to other co-financing opportunities  with other Development Finance Institutions (DFIs).
"I am concerned that we have got banks that are spreading across different African countries and while we sign MOUs with other regulators, we don't have an African framework for crossborder supervision", he said, adding: "I think Nigerians, the South Africans, the Ghanains, the BCEAO (West African Central Bank), the Central African regulators can together build a framework that makes sure all banks that operate anywhere in Africa are closely regulated".
Such framework would make it easier for Africa to deal with regulators such as Britain's Financial Services Authority, the US Federal Reserve and China's Central Bank, he said.
He noted that Nigerian banks have branches spread across Africa and  that poses credit and market  risks, as well as risks to the reputation of the country's banking Industry as a whole.
The CBN last month injected N400 billion into five banks and sacked their chiefs, saying reckless lending and tax governance allowed them to become so weakly capitalized that they posed systematic risk.
The move by Sanusi, two months after he took office, sent shockwaves through the system as the apex bank listed some of the country's biggest corporate names as bad debtors and pledged to recover the funds.
Sanusi said some N90 billion had so far been recovered while the EFCC has pressed criminal charges against four of the five bank chief executives, with the fifth outside the country and already declared wanted.
The bailout  of Afribank, Finbank , Intercontinental Bank, Oceanic Bank and  Union Bank came after an audit of 10 banks.
The regulator has finished auditing 11 more banks and is currently examining the final three namely Citibank, Stanbic IBTC and Standard Chartered.
The results are expected next month but the Central Bank has said that those 14 appear in better health.
Sanusi revealed that some banks have been told to make provisions and have enough capital and liquidity to do so, though others may be short of capital, but have no other issues, and will be given time to raise capital.
"There are banks that have temporary liquidity problems – they 've got a mismatch in their balance sheets – and ones will get liquidity support", he said.
South-East Traders Petition CBN Over Illegal Bank Deductions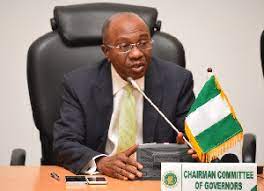 The South-East Amalgamated Markets Traders Association has frowned against what it called "multiple and indiscriminate charges and deductions on customers" by commercial banks.
The association, in an open letter to the Governor of Central Bank of Nigeria (CBN), Mr Godwin Emefiele, complained about the bank charges.
The letter was signed by the association's President-General, Chief Gozie Akudolu, and Secretary-General, Mr Alex Okwudiri.
The letter read in part, "Part of the major responsibilities of the commercial banks, we know, is to accept money deposits from customers and keep safe custody of the same, and perform such other transactions for and as directed by the customer through various bank instruments.
"Most of the transactions, we also know, are the social responsibility of the banks. But today, the banks make deductions and charges for virtually every transaction ranging from deposits to even confirmation of signature".
The association particularly decried indiscriminate charges and deductions in online transactions, calling on the CBN to put a stop to it.
According to it, "When a customer makes an online transfer of funds, the transfer is charged a certain amount of money deducted from his/her account and the recipient's account is also charged and deductions made for receiving the money.
"In addition, charges and deductions are also made for SMS, which most of the time were not received. Finally, at intervals, charges and deductions will be made on the same account as service charge".
The association said its members had individually approached the banks to complain but without success.
It, therefore, appealed to the CBN governor to prevail on the banks to stop "the indiscriminate charges and deductions and, if possible, refund all the deductions".
The association, however, noted that the cashless economy policy of the CBN had been of immense benefits to its members, especially as it curtailed to the barest minimum armed robbery attacks on them.
Rising Food Prices Fuelling Inflation In Nigeria, Others  – IMF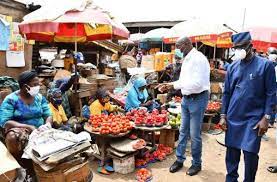 The International Monetary Fund (IMF) says rising food prices is the major factor fuelling inflation in Nigeria and other Sub-Saharan African countries.
IMF made this known in a blogpost on Monday, saying inflation is rising around the world, but because food accounts for about 40 per cent of the SSA's consumption basket, it plays a major determining role in inflation.
According to the body, "Food inflation increased throughout 2019, on average, across 25 countries in the region where monthly food price data are available.
"After remaining stable around seven to eight per cent (year over year) since the beginning of the pandemic, food inflation started to rise again from April this year to some 10 per cent in October. The chart shows how food inflation is outpacing and contributing to the pick-up in overall consumer price inflation in sub-Saharan Africa, which rose to about eight per cent in October, up from around five per cent in 2019".
The global body attributed the recent increase in food inflation to rising oil prices (which raise fertilizer prices and transportation costs), droughts and export restrictions imposed by some major food exporters, and stockpiling in some countries.
It said, "In addition, pandemic containment measures disrupted production and imports of seeds and fertilisers and caused labour shortages during planting seasons.
"Importantly, there is diversity across the region—food inflation in Chad is near zero but around 30 per cent in Angola. This suggests that domestic factors such as weather and exchange rates are important contributors to food inflation in sub-Saharan African countries".
IMF added that food inflation and consumer price index inflation could moderate if commodity prices eased and pandemic-induced global supply chain disruptions were solved.
The international fund body said on the average, inflation would continue to rise in 2021 before dropping in 2022 depending on commodity prices and the resolution of supply-demand mismatches.
It said higher food inflation would worsen the situation for countries already facing food insecurity and shortages, and largely impact poor households.
"The number of undernourished persons in the region is projected to have increased by 20 per cent in 2020, encompassing 264 million people.
"Fighting food insecurity through targeted social assistance and insurance can help populations cope. Avoiding trade barriers and improving access to finance, seed stocks, insecticide, fertilizer, anti-erosion measures, and irrigation are also important", IMF said.
Nigeria Records N8.9trn Trade Deficit In Nine Months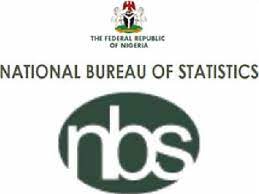 Nigeria recorded a negative trade balance of N8.9 trillion, between January and September, 2021, data from the National Bureau of Statistics (NBS) have shown.
Within this period, total foreign trade stood at N35.09 trillion, comprising N22 trillion imports and N13.1 trillion exports, leading to N8.9 trillion trade deficit.
A breakdown of the trade data by quarters shows that Nigeria's total merchandise trade stood at N9.76 trillion in the first quarter of the year representing 6.99 per cent increase over the value recorded in Q4 2020.
The export component of this trade stood at N2.91 trillion, representing 29.79 per cent of the total trade in Q1 while import was valued at N6.85 trillion representing 70.21 per cent.
The higher level of imports over exports resulted in a trade deficit (in goods) of N3.94 trillion in Q1 2021.
The value of crude oil export stood at N1.93 trillion representing 66.38 per cent of the total export recorded in Q1, 2021, while non-crude oil export accounted for 33.62 per cent of the total export.
The data also showed that majority of the goods imported during this period originated from China, valued at N2 trillion, followed by the Netherlands (N726.09 billion), the United States (N608.12 billion), India (N589.1 billion) and Belgium (N238.5 billion).
Similarly, Nigeria's top export trade partners in Q1 were India (N488.1billion), Spain (N287.2 billion), China (N190.1 billion), the Netherlands (N160.billion) and France (N133 billion).
However, in the second quarter of the year, Nigeria's trade deficit fell to N1.87 trillion as exports jumped to N5.08 tillion against imports of N6.95 tillion.
The value of imports and exports in Q2 brought total merchandise trade to N12.03 trillion, representing a 23.28 per cent increase from the N9.7 trillion recorded in Q1.
The NBS said crude oil, the major component of export trade, stood at N4.08 trillion (80.29 per cent) of total export.
It further said crude oil value had a sharp increase of 111.32 per cent in Q2 compared to the N1.93 trillion recorded in Q1 2021, while the non-crude oil goods recorded N1 trillion (19.71 per cent) of total export trade during Q2 2021.
Further analysis of data from the bureau shows that the majority of imported goods in Q2 2021 originated from China with a value of N2.08 trillion, followed by India with N570.01 billion, Netherlands (N557.15 billion), United States (N526.92 billion), and Russia (N284.36 billion).
Meanwhile, most goods were exported to India (949.05 billion), Spain (N524.49 billion), Canada (N355.60bn), Netherlands (N298.29 billion), and the United States (N256.63 billion).
The NBS on Monday revealed that Nigeria's trade deficit rose to N3.03 trillion in the third quarter of the year.
According to the Statistician General of the Federation, Simon Harry, who disclosed this in a press briefing held in Abuja, total trade in the review period rose to N13.3 trillion, comprising N8.2 trillion imports and N5.1 trillion exports.
The NBS noted that the rise in imports was driven majorly by increase in the importation of commodities such as motor spirits (N1.1 trillion), Gas Oil (N225.6bn), imported motorcycles and cycles and CKD valued at N116.3 billion from N94.7 billion respectively.