Man, 62, Rapes 7 –Year Old Girl
A 62 – year Old man, identified as Pa Kolawole Jimoh, a retired Local Government Staff, of Eti-Osa local Government area of Lagos state, has been arrested by policemen attached to the Ayobo police station Ipaja for allegedly raping a seven year old girl.
The suspect who is colling his heels in the police cell reportedly carried out the act when he sent the girl's younger brother on an errand.
Pa Kolawole Jimoh, a resident of 12 Gabalink Avenue, off Oremeji Street, Ayobo Ipaja Lagos, was said to have given N10. to the younger brother of the victim who was playing along side his sister to buy biscuits and before he returned Jimoh has shut the door and raped the little girl.
Narrating his ordeal with our correspondent, Jimoh said "l am a pensioner, I retired from Eti-Osa Local Government Council. I have five children, three women now married. My wife died three years ago and I am usually lonely in my one room apartment".
On that day, I called her when she was playing with her younger brothers and I gave N10 to the younger ones to go and buy biscuit to eat and before they came back, I quickly forced my thing into her private part.
"When I was doing it, I heard one of the tenants, a woman shouting her name but I told her not to answer.
After I satisfied my urge pushed her out" the retired Local Government Council worker said.
The Tide gathered that the act blew open when the victim's father discovred a deep cut in her daughter's private part and blood stain.
According to him, "the woman who is in the house with me asked her where she went, she opened up that she was sexually abused by Baba, their co-tenant. When the woman told her to pull her pant, that she saw the condition of her virgina".
The victim, it was lerant was later rushed to hospital where it was also confirmed that she had been sexually abused while the Lagos state police commands spokesman, Mr. Frank Mba (SP) confirmed the arrest and detention of the suspect.
SEAMATA Condemns Inport Duty Increment On Cargo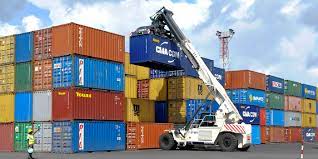 Members of the the South East Amalgamated Markets Traders Association (SEAMATA) have strongly criticised and rejected the recent astronomical and indiscriminate increment in the import duty on cargoes charged by Nigerian Customs.
SEAMATA is the umbrella union of traders in all the markets in the South-East Geo-political Zone and traders of South-East extraction doing business across the states in the Federation and in Diaspora.
This is contained in a statement jointly signed by SEAMATA's President General, Chief Gozie Akudolu and its Secretary General, Mr Alex Okwudiri, in Enugu yesterday.
According to them, the Nigerian Customs introduced a method of working out import duty payment on goods and set out a particular minimum amount payable for each 40ft container.
The statement noted that items with the least percentage tariff of five per cent are not even spared.
The  current import duties, the statement further regretted, are no longer calculated based on invoice value of consignments.
"Between 2020 and now, the amount charged on cargoes as import duties have risen in geometric proportion from N750,000 to N2 million, again to N3 million and presently, to N3.3 million for 40ft containers; while 20ft containers jumped to N1.8 million.
"The Nigerian Customs on their own, work out payable import duty now based on "estimated" invoice value of consignment as against the actual invoice value of goods from the country of origin.
"This development is not only bringing untold hardships to importers but is also compounding the pains of the citizens as it dovetailed to astronomical increase in prices of imported goods as the Nigerian Customs estimated invoice value is always far above the actual cost of the imports.
"The indiscriminate estimate of value of goods by Nigerian Customs is adversely affecting the prices of goods in the markets today both imported and locally produced as it triggered a chain reaction.
"Even agricultural products are not spared in the chain effect of the price increase.
"In the general meeting held in Onitsha on Wednesday, Nov. 24, 2021, the traders resolved to very strongly condemn and reject the increment.
"We are appealing to the Honourable Minister of Finance, Budget and National Planning to prevail on the Nigerian Customs to, as a matter of urgency, suspend the exercise.
"This is to save the Nigerian citizens from further economic hardships as further economic pains that follow such situations could lead to social unrest which our nation doesn't need now".
The statement also prayed and expected that the appeal of the traders would be favourably considered in the overall interest of the masses across the country. 7Ends.
By: Canice Amadi, Enugu
Kaduna SUBEB To Sack 233 Teachers Over Fake Certificates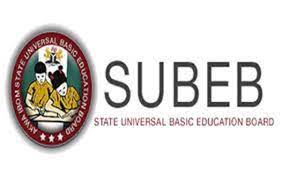 Chairman of the Kaduna State Universal Basic Education Board (KADSUBEB), Alhaji Tijjani Abdullahi, on Thursday, hinted that 233 primary school teachers have been pencilled down for dismissal for gaining employment with fake certificates.
Abdullahi, who spoke at a press conference in Kaduna yesterday, further noted that for the Board to be sure that the newly-employed teachers have the requisite qualifications, it went into secret verification of their credentials from various institutions attended.
According to him, the board has already verified 451 institutions they claimed to have attended, but only nine of them have responded so far.
He further added that the responses from the institutions showed that 233 teachers presented fake certificates.
He added that one of the institutions disowned 212 of the 233 fake certificates, adding that, the board would forward their files to the Ministry of Justice to initiate prosecution for forgery.
A visibly shaken Abdullahi noted that the Board will continue to check the integrity of the certificates presented by teachers to ensure that the teaching profession is not devalued by impostors.
How I Delivered 125 Children After Govt Hospitals Rejected Us -Woman Leader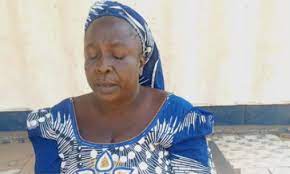 Women leader of the Internally Displaced Persons, Durumi camp, Garki Abuja, Mrs Liyatu Ayuba, has narrated how she became a midwife in the camp following rejection of their pregnant members in government hospitals.
The women leader, who was displaced from Borno State after the Boko Haram insurgents killed her husband in 2015, revealed that she has successfully assisted in delivering about 125 children in the camp.
Speaking with The Tide source in the camp, Mrs Liyatu alleged that the National Hospital, Abuja, and other government medical facilities had denied their pregnant members access to medical care following their inability to pay bills.
According to her, a lady in the camp who needed a cesarean section died in the National Hospital after they were unable to pay for the operation.
"Few years ago, a lady came to this camp and she was 7 months pregnant. She came barefoot with only a wrapper and she didn't have a bacha (hut) so she was squatting on another person's own.
"The next three days, she was in labour and we took her to the National Hospital in Abuja here and we were told to bring 100,000 but we told them that we do not have such money that they should please try and save her life.
"They said they can't do anything, that we IDPs are disturbing them. That was how the woman and her baby died in the hospital. They even refused to release the corps for us because we could not pay," they disclosed.
According to her, she was angered by the incident which prompted her into midwifery to save the lives of other women in the camp.
"I learnt how to be a midwife from my grandmother. I started delivering babies on January 2, 2015, so from that year till date, I have delivered a total of 125 babies in this camp," she stated.
Liyatu told our source that she has been sensitizing households in the camp to embrace family planning due to lack of funds to train the children.
"I have been telling them that people who have four to five children should do family planning because we are facing a lot in this camp, we are not collecting salary.
"And these children are not going to school and women keep getting pregnant. God will hold us responsible for the children that we are bringing to this world without training them," she noted.