Covid-19: FG Removes India From Restricted Countries' List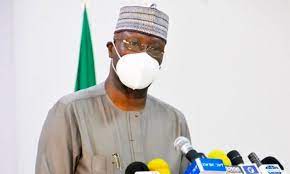 The Federal Government has lifted the ban placed on flights coming into the country from India.
The government had banned passengers, who visited India, Brazil, South Africa, and Turkey in the last 14 days from entering the country as part of precautionary measures to contain the virus in the country.
But in the new travel protocol released, yesterday, the Chairman, Presidential Steering Committee on Covid-19, Boss Mustapha, indicated that the ban placed on passengers from India has been lifted.
The reviewed protocol took effect from September 14, 2021.
However, the sanctions placed on airlines that convey passengers from restricted countries and travellers who are non-Nigerians remain.
Mustapha said, "Non-Nigerian passport holders and non-residents who visited Brazil, Turkey or South Africa within 14 days preceding travel to Nigeria, shall be denied entry into Nigeria. This regulation, however, does not apply to passengers who transited through these countries.
"Airlines who fail to comply shall mandatorily pay a penalty of $3,500 defaulting passenger; and non-Nigerians will be denied entry and returned to the country of embarkation at cost to the Airline; Nigerians and those with a permanent resident permit who visited Brazil, Turkey, and South Africa within 14 days preceding travel to Nigeria shall be made to undergo seven days of mandatory quarantine in a government approved facility at the point-of-entry city and at cost to the passenger.
"The following conditions shall apply to such passengers: Within 24 hours of arrival shall take a Covid-19 PCR test; if positive, the passenger shall be admitted within a government-approved treatment centre, in line with national treatment protocols; and if negative, the passenger shall continue to remain in quarantine and made to undergo a repeat PCR test on day-7 of their quarantine.
"False declaration: passenger(s) who provided false or misleading contact information will be liable to prosecution; and person(s) who willfully disregard or refuse to comply with directions of Port-Health staff, security agencies or evade quarantine shall be prosecuted in accordance with the law.
"This protocol comes into effect from September 14, 2021."
He said before departure from exit country, passengers must perform a Covid-19 PCR test not more than three days before boarding, adding that the PCR tests done more than 72 hours before departure are not valid and persons will not be allowed to board.
The PSC chairman stressed that airlines have been directed not to board passengers with non-PCR Covid-19 tests (such as antigen/or antibody tests), a positive Covid-19 PCR test result, or tests performed beyond 72 hours of boarding.
He added, "Airlines that board passengers without any of the two documents (a negative Covid-19 PCR test done not more than 72 hours prior to boarding and a Permit to Travel Certificate/QR code), shall be sanctioned as follows: passengers, who are non-Nigerians, will be refused entry and returned to the point of embarkation at a cost to the airline;
"Passengers who are Nigerians or holders of a permanent resident permit will be allowed entry but subjected to the procedure outlined in Section D.
"In addition, passengers arriving with forged (fake) Covid-19 PCR results shall be referred for prosecution; airlines shall be fined $3,500 per passenger."
He said all passengers arriving in Nigeria will be required to go through the routine Port Health screening and present electronic or print-out evidence of pre-boarding Covid-19 PCR test and the Permit to Travel Certificate/QR Code as well as Present their international passports for clearance through the Nigerian Immigration Service System's Migrants Identification Data Analysis System.
'Competing With Asisat Oshoala For Award, Great Honour'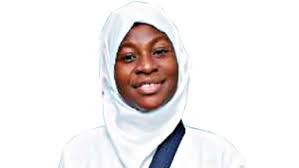 Team Lagos Taekwondo Poomsae gold medallist at the Edo 2020 National Sports Festival, Aminat Idrees, said she felt honoured to be competing with Super Falcons captain, Asisat Oshoala, for the Most outstanding young person in sports award.
Idrees turned poster girl of the festival after pictures and videos showing her competing with pregnancy and winning gold in the taekwondo event went viral online.
Tidesports source reports that the organisers of the Lagos Youth Awards unveiled the nominations list for the debut edition of the event with Idrees making the nomintion.
In a chat with newsmen, Idrees said being nominated alongside the Barcelona Femini forward is an honour but also expressed the desire to beat the Falcons captain to the award.
"It is an honour to be nominated for a state award, especially being placed alongside Barcelona footballer Asisat Oshoala," she said.
"I hope for the best."
When asked if she stands a chance of beating Oshoala, she said, "There's nothing impossible with God."
Other nominees in the most outstanding young person in sports categories are Anuoluwapo Opeyori (Olympian, Badmington) and Seun Nariwo (Former Table Tennis champ, Sports Administrator).
Nigerian skit maker and activist, Debo Adedayo, popularly known as Mr Macaroni tops the list with three nominations while football star and Oshoala have two nominations.
According to the organisers, the event will come up on Boxing Day, December 26 at Sheraton Hotel, Lagos.
NHRC Receives Over 400 Sexual, Gender-Based Violence Reports In 11 Months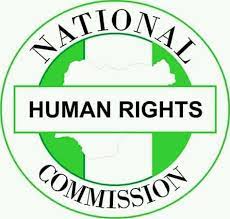 The Bauchi State office of the National Human Rights Commission (NHRC) has revealed that it received no fewer than 814 human rights complaints between January and November this year, out of which over 400 were on sexual and gender based violence.
The State Coordinator of the Commission, Barrister Dala Yachit, made the revelation at a one-day public lecture on "ICT as an instrument for enhancing national security and economic recovery".
The lecture, organised by Youth and Civil Society Coalition for Development (YCSCD) in collaboration with the National Information Technology Agency, was held on Monday at for North-East states.
Responding to a comment made by the representative of the Bauchi State Commissioner of Police, Yachit said that crimes had to be fought within the ambits of the law, noting that the Police Act and the Administration of Criminal Justice Act (ACJA), 2015 were there to guide the police in the discharge of their work.
"In fighting crime, you must do that within the law. The (National) Human Rights Commission is not stopping the police from carrying out her lawful activities but you must do it in line with the law, what the Police Act says you can do and what you can't do and what the Administration of Criminal Justice Act says.
"Even arrests, how do you arrest? You must tell a person why you are arresting him. You don't handcuff, you don't subject the person to inhuman treatment. Arrest someone in line with the law and treat him with dignity," Yachit, who was the chairperson on the occasion, said.
The NHRC State Coordinator asserted that the police does not have to forcefully elicit information from a suspect, submitting that, "that information you want, if the law says don't forcefully check someone's phone and you do that, I can assure you, when you go to court, that evidence will be thrown out of the court because you did not access that document through the legal means."
She informed that through the commission's cordial working relationship, awareness and sensitisation, complaints against police personnel in the state had gradually reduced.
"For example, when we came in 2019, most people did not know much about human rights in Bauchi, we started in February and by the end of that year, we had just 72 complaints and out of those 72 complaints, over 50 were against police officers.
"Last year, it was the same thing, but because of the sensitisation and awareness to the people, as of Thursday last week, we had 814 human rights complaints, just in Bauchi and out of this, over 400 were on sexual and gender based violence.
"So, you can see the reduction of complaints against police officers and it is because of our working relationship and the awareness and sensitisation," she said.
Yachit declared that every aspect of human life had to do with human rights, adding that ICT plays a vital role in human rights as it could not be removed from human rights.
She said "ICT opens doors and creates avenues for a lot of information. It is through ICT that we get to know what is going on regarding human rights.
"You can beam the searchlight on human rights abuses, you can get in touch with victims of human rights abuses. So, you can't remove ICT from human rights."
Speaking earlier, the National President of the group, Aminu Aminu in
Ondo Speaker Arraigned Over Fraud Allegations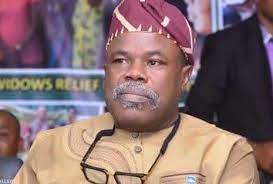 The Speaker of the Ondo State House of Assembly, Bamidele Oleyelogun, was yesterday arraigned over allegations of fraud.
Oleyelogun, who appeared at the High Court sitting at the Olokuta Correctional Centre, Akure, the state capital, was arraigned by the Economic and Financial Crimes Commission, EFCC.
Meanwhile, the trial was stalled following the absence of counsels to the anti-graft agency.
In March 2021, the EFCC had detained the Speaker over petitions regarding his involvement in an alleged N2.4 million seminar fraud that rocked the assembly.
Also invited and detained alongside the Speaker by the EFCC were the lawmaker representing Akoko South West I in the House, Felemu Bankole; the former Clerk of the Assembly, Mr. Bode Adeyelu; and three other staff.
Speaking with newsmen on phone, counsel to EFCC, Dibang Frederick, disclosed that another date of adjournment had been picked for the arraignment of Oleyelogun in order for the legal team to be fully prepared.
According to Dibang, charges against the Speaker will be made available during the next adjournment date.
Meanwhile, officials of the Olokuta Correctional Centre barred journalists from entering the court premises.