New Findings On Sleep,What You Should Know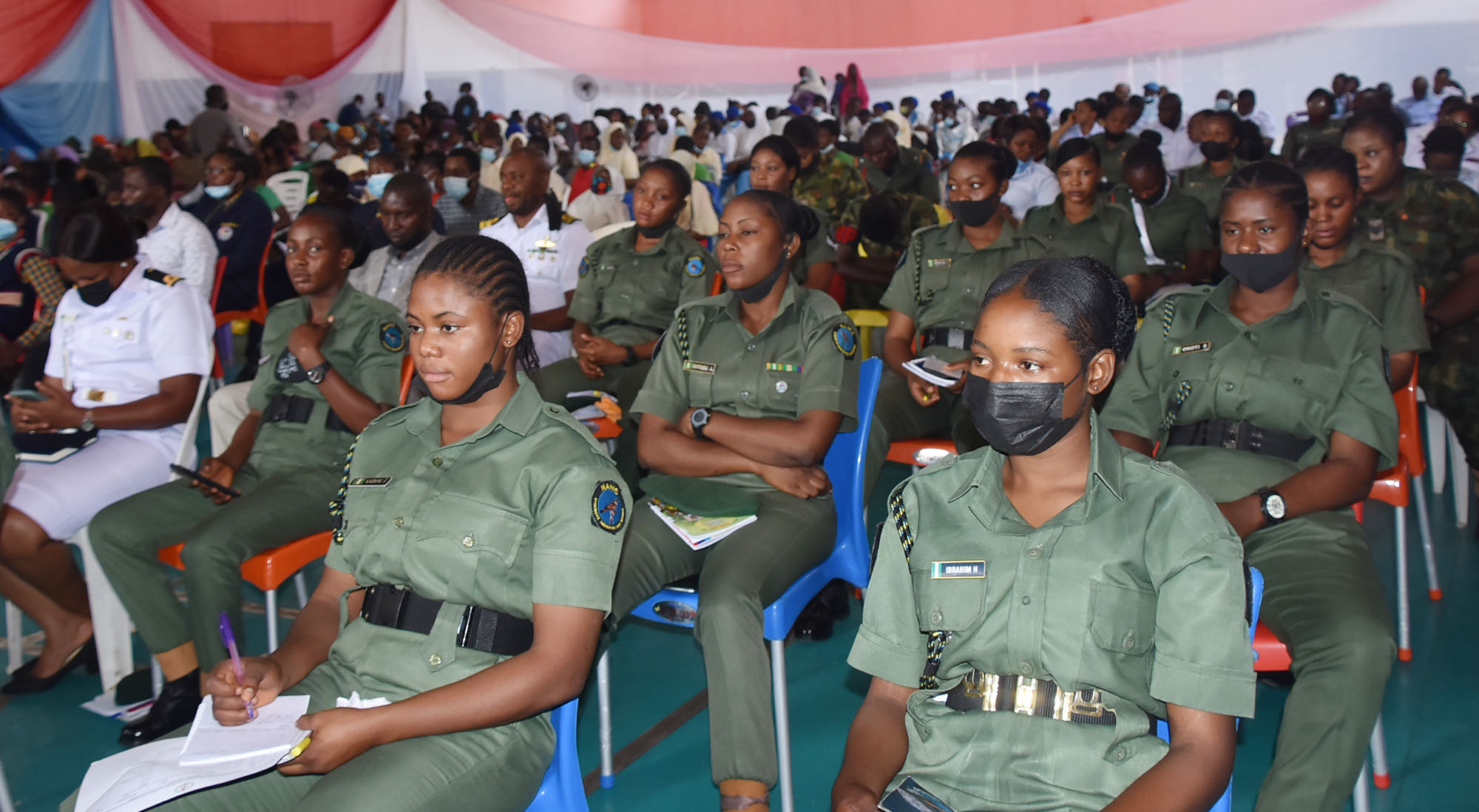 A new position statement from the American Academy of Sleep Medicine emphasises that sleep is a biological necessity, and insufficient sleep and untreated sleep disorders are detrimental to health, well-being, and public safety.
 The statement notes that sleep is vital for health and well-being in children, adolescents, and adults. While awareness of the value of sleep has risen in the last decade, there is a significant need for greater emphasis on sleep health in education, clinical practice, inpatient and long-term care, public health promotion, and the workplace.
"Healthy sleep is as important as proper nutrition and regular exercise for our health and well-being, and sleep is critical for performance and safety," said American Academy of Sleep Medicine President Dr. Kannan Ramar. "It is the position of the AASM that sleep is essential to health, and we are urging educators, health care professionals, government agencies, and employers to prioritize the promotion of healthy sleep."
The statement was written by the members of the 2020 -2021 AASM board of directors, comprising 11 sleep medicine physicians and a clinical psychologist. In recognition of sleep's significant and multi-faceted connections to health and chronic disease, the authors outlined the following positions:
Sleep education should have a prominent place in  elementary and college health education, medical school and graduate medical education, and educational programs for other health professionals.
Clinicians should routinely inquire about sleep habits and symptoms of sleep and circadian rhythm sleep-wake disorders during patient encounters, and hospitals and long-term care facilities should optimize sleep conditions.
 Healthy sleep should be targeted by public health and workplace interventions to improve health-related outcomes, and behaviors that help people attain healthy sleep should be actively promoted.
More sleep and circadian research is needed to further elucidate the importance of sleep for public health and the contributions of insufficient sleep to health disparities.
"Education about sleep and sleep disorders is lacking in medical school curricula, graduate medical education, and education programs for other health professionals," said Ramar. "Better sleep health education will enable our health care workforce to provide more patient-centered care for people who have common sleep disorders such as obstructive sleep apnea and insomnia."
According to the authors, chronic insufficient sleep and untreated sleep disorders are linked to increased health and safety risks such as cardiovascular disease, diabetes, obesity, workplace accidents, and motor vehicle . Therefore, helping people get enough sleep is one of the goals of Healthy People 2030.
NAWOJ Hails Banigo For Fulfilling Promise To Association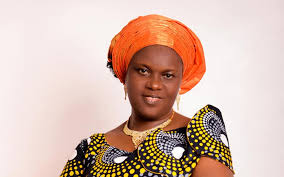 The Nigeria Association of Women Journalists (NAWOJ), Rivers State Chapter has thanked the Deputy Governor of Rivers State, Dr Ipalibo Harry Banigo for fulfilling her promise to the association.
The Chairperson of NAWOJ, Comrade Susan Serekara-Nwikhana expressed her gratitude, while receiving a Desktop, Printer and Uninterrupted Power Supply (UPS) given to the association by Dr Banigo through her Director of Administration, Mr Ben Roberts.
She described Dr Banigo as a virtuous woman, who has shown so much love to NAWOJ as well as women and girls in the society and prayed God to increase her financial resources to enable her continue to touch more lives.
Comrade Nwikhana recalled that Dr Banigo had earlier promised to assist NAWOJ when the executive members of the association paid her a courtesy visit in her office and expressed her joy and gratitude for keeping to her promise.
Pledging to make good use of the gifts, NAWOJ Chairperson hinted that like Oliver Twist, the association would continue to call on her matron, Dr Banigo for assistance and counsel and expressed hope the Deputy Governor in her usual way, will always leave her doors open for NAWOJ.
Earlier, the Director of Administration, Mr Ben Roberts, who presented the gifts on behalf of the Deputy Governor, commended NAWOJ for all her activities and advocacies and enjoined her to keep up the good work.
By: Susan Serekara-Nwikhana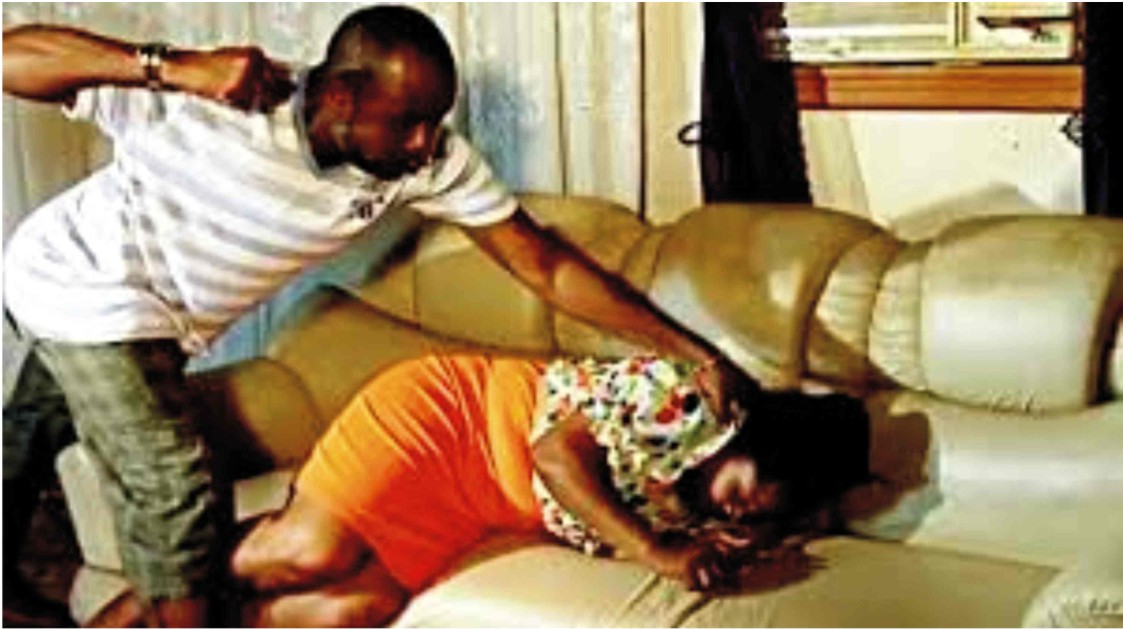 A civil servant, Jide Adebayo,  once wrote; "Wife battering should not be permissible by the law. If the wave is increasing, there is need for amendment of the statute books,".
Adebayo's position is shared by various non-governmental organisations (ngos) and related associations that have begun canvassing for laws to curb wife beating to ensure full protection for women. 
As it stands, many  NGOs  now provide data on violence against women, particularly domestic violence especially now that the act is criminalised.
From the widely-held perception of male superiority and the belief that men have the right to beat their wives,  it is said that an erring wife should be brought back to the right path of life by beating her once in a while," says Ngozi Osarenren, a lecturer at the University of Lagos .
But that is highly erronuos. This  coercive power of men  which is often manifested in physical and mental subjugation through violence, smacks of discrimination  against women in Nigeria. Thus, the idea of considering "Wife battering  a family problem to be settled in the privacy of the home" and classified under common assault in the nation's criminal code, only to be given due attention when grievous bodily harm is inflicted and, possibly the death of a victim,  must be reviewed.
Due to the laccadaisical attitude of the custodians of our safety in this regard,  issues such as Man beats wife to stupor over snoring,
Man allegedly beats wife to stupor for starting business without his consent, Man beats his wife to Stupor For Attending church Activities Amidst corona virus , Medical Doctor beats wife to stupor etc, appear to be the trending headlines on both local and foriegn tabloids.
Just recently, a man beats wife to death over N2,000 in Benin City. A 45-year-old man identified as Christopher, beat his wife to death over N2,000. The incidence  happened at No. 1, Agbontaen Street, beside Ebvareke Secondary School, off Agboniro Street, Uselu, Benin City.
The man was said to have pounced on his wife, Mrs. Isoken Christopher, following her failure to give him the N2,000 loan he requested from her.
The eldest child of the deceased, Augustine Christopher, said his mother was hale and hearty before the sad incidence.The 13-year old boy explained that his father, who is a menial worker with a waste manager in Benin, always beats his mother at the slightest provocation.
Barely one week after  police in Adamawa apprehended a man for beating his wife to death, a similar incidence re-occurred in the state.Hammawa Usman, 41, of Jada Ward, Ganye town in Ganye Local Government Area  reportedly killed  his 36-years-old wife, Rabiyatu Usman, in a dispute involving N1,000.
Sulaiman Nguroje, Police spokesman,  said the suspect engaged Rabiyatu in a fight when she demanded the refund of her N1,000. From his explanation, "the suspect angrily reacted by hitting her head against the wall … she fell unconscious and was rushed to the hospital where she was later confirmed dead.This is how a  16 -years  old marriage. With  five children  ended in sorrow.
The case of man beating  wife to stupor over snoring was one of the earliest reports on wife battery ever recorded. A 30-year- old, commercial motorcyclist, Tukur Paul alegedly beat his wife, Mrs Jennifer Paul to stupor for accusing him of snoring. Official  reports said the intervention by neighbours and passers-by saved her from further attack.
According to an eye witness who preferred anonymity, it all started at about 9 p.m. on  the fateful day  when neighbours ran outside at the shout of the wife who was seriously being beaten by her husband.
This is not a case of extra-marital affairs that usually lead to divorce, but a mere misunderstanding that could be controlled with little patience,. The woman, according to the husband,  prevented him from sleeping after having a hard day. Paul said having gone through a hectic day, that he decided to have some rest but was prevented by his wife because he was snoring.
For whatever reason that may have pushed this husband to act the way he did, his luck was that he immediately contacted the police who was able to help him resuscitate her.
In another instance, a  four-year-old union that has produced a son witnessed a round of media scrutiny when on Friday April 28, 2017, the news made the rounds that a  Nollywood actress,  was battered by her husband,  and that she had suffered injuries on the face. She was reported to have been on admission at a hospital where she was treated as a result of the assault.
This was clearly highlighted   three days later, as Kemi Ashefon, a journalist,  dropped some lines, informing the public of an incidence of wife battery. Kemi  posted  the photo of the battered face of Mercy Aigbe,  an   actress and mother of two, allegedly perpetrated by her husband  Lanre Gentry.  The media then was inundated with report  on an investigation committee set up by the Lagos State Ministry of Women Affairs over the alleged battery and assault on the actress by her husband.
This was against the backdrop that the  ministry  of women affairs has incessantly campaigned against domestic violence and sensitized women to report cases of violence for possible prosecution. Meanwhile the then governor of Lagos State, Akinwunmi Ambode, had  issued a mandate to the ministry to crack down on domestic violence especially against women. Obviously, this  was a habinger of the fall of an enviable marriage.
"Man beats wife to death for refusing sex in Edo", was another headline that attracted varying reactions from the public.The family of a woman, Ugieki Asemota, has urged the Edo State Police Command to prosecute her husband, Emmanuel, for allegedly beating her to death for refusing him sexual intercourse.
It was gathered that an argument ensued between the couple at their residence on Abaegbe Street in the Evbotubu area of Benin on Monday, June 28, 2021.
It was learnt that Ugieki entered her room and locked the door to avoid issues with her husband.But, Emmanuel, who persisted in entering the room with her, allegedly tried to break the door with an axe.While Ugieki attempted to escape through the window, her husband was said to have accosted and beaten  her to a coma.
The victim, was said to have been rejected by two hospitals before she was admitted in to the third hospital  where she finally died. Unfortunately, while the marriage lasted,  it was gathered that it was fraught with violence.
The state Police Public Relations Officer, Kontongs Bello, who confirmed the incident, said the suspect would be charged to court at the end of investigation.
He said, "The couple were married in 2002 and had two boys together before she died. The woman denied him sex and he beat her to a coma. When we finish our preliminary investigation, we will charge him to court."
The list is endless. One wonders how on earth in this present modern world will a man beat up his wife over trivial issues. I think the earlier we resolve to treat wife battery with disdain, the better for the society.
By: Sylvia ThankGod-Amadi
Gov Wike Mourns RSNC Editor, RSTV GM
Rivers State Governor, Chief Nyesom Wike , has expressed his condolences to the management and staff of the Rivers State Newspaper Corporation (RSNC) over the demise of The Tide Editor, Mrs Juliet Njiowhor, who died penultimate Saturday in Port Harcourt.
The State Commissioner for Information and Communications, Paulinus Nsirim , conveyed the Governor's condolence message when he led principal officers of his ministry on a condolence visit to the corporation last Tuesday.
Describing the death of Mrs Njiowhor as a big blow to the ministry and the corporation, Nsirim noted that the late Editor was an outstanding professional who put in her best in the discharge of her duties.
The Commissioner charged the editorial team of the corporation to ensure that her legacies of professionalism and hard work were built up on.
In his response, the General Manager of the Corporation, Chief Ernest Chinwo described the demise of Mrs Njiowhor as devastating. He thanked the Commissioner for the visit and assured the Commissioner that the Management would do its best to sustain the standard set by the late Editor.
In similar vein, the Honourable Commissioner for Information and Communications, Paulinus Nsirim, also conveyed the condolences of the Rivers State Chief Executive to the staff and family of the General Manager of the Rivers State Television, Pastor Dafini Gogo-Abbey, who died recently.
The Commissioner while speaking as Special Guest at the Night of Tributes organised by RSTV management in Port Harcourt charged the management and staff of the organisation to build on the legacies left behind by the late General Manager.
"Sister Dafini will be the happiest person if she finds out that her dreams and vision to make RSTV a modern station comes to reality and what that entails is that you must be united", the Commissioner said.
Another major event, last week in Brick House, was the flag off of the Ukeli Road project at Rundele in Emohua Local Government Area. The project is being executed by the newly inaugurated Chairman of Emohua Local Government Council, Hon Chidi Lloyd.
The Chief of Staff, Government House, Port Harcourt, Hon Emeka Woke stressed that funds accruable to councils from the Federation Account was not for payment of staff salaries alone but was also meant for development projects.
Woke who was a former Chairman of the council said it was erroneous for people to believe that all the funds accruable to any local government council should be expended on renumeration of staff alone.
The Chief of Staff who lauded the Chairman of Emohua Local Government Council, Hon Chidi Lloyd for completing there out of the eight projects flagged off since he assumed office last month said when completed, the Ukeli Road would open the area to investors who would provide employment to the youths of the area.
He called for a synergy between the Legislative and Executive arms in the council to ensure delivery of good governance and democratic dividends to the people at the grassroots.
Woke warned those threatening to destabilise prevailing peace in the council to have a rethink as the PDP leadership in Emohua would not succumb to any form of blackmail and intimidation.
Also last week, the Rivers State Council of Traditional Rulers embarked on inspection of projects by the administration of Chief Nyesom Wike, and expressed satisfaction with the huge commitment of Gov. Wike in developing critical infrastructure and using them to attract investors to the state.
Chairman, Rivers State Council of Traditional Rulers, King Dandeson Douglas-Jaja (Jeki V) said they visited Emohua, Bori, Ahoada, Obio/Akpor, Eleme amongst other local government areas in the state and noted that there was good spread of projects across the three senatorial districts.
He made special mention of the Mother and Child Hospital, Rivers State University Teaching Hospital, Faculty of Medical Sciences and Dr Peter Odili Cancer and Cardiovascular Diagonistic and Treatment Centre, describing them as huge investments in health sector.
He expressed delight that contractors were employing youths of the state and also involving local contractors as strictly directed by the state Governor.
"This is just six years into Gov. Wike's achievements. He has done well in all sectors. In the remaining two years, I don't see him changing style. We commended him.
"We urge our people to cooperate with the government . They should own and protect the projects so that the money spent won't be lost", he said.
By: Chris Oluoh