Why Rivers Rules Nigeria's Entertainment Enclaves
It is no gain saying that Rivers state occupies an enviable position in Nigeria. Apart from being the hub of oil and gas activities in the country and the treasure base of the nation, the state is also the heart beat of the country's entertainment enclave.
      The historic exploits in music, movie, beauty pageants tourism, Arts and culture have attracted a humongous number of foreign and local investors, tourists and all classes of fun lovers to the state. The legendary hospitality, enviable security network, enabling environment and peaceful coexistence have turned the state to a save haven and home away from home for the numerous visitors.
MUSIC: In music, Rivers state boasts of a vibrast music industry that is globally acclaimed its artistes are putting out great music and for a longtime had quite a number of them pushed to national and even global acclaim. Recently Rivers state born award winning music super star, DaminiOgulu popularly known as Burna Boy made Nigeria and Africa proud by winning the highly coveted Global music Album award at the 61st edition of the Grammy awards held in Los Angeles, USA.
       Other Rivers State award winning stars making waves in Nigeria and beyond include Duncan Mighty, Frank D' Nero, Lexy M, Oba Omega, Ajebo Hustlers, Omah Lay, Mercy Chinwo, Mr. 2Kay, Wakonzy, Idahams, Dan Dizzy, Muma Gee, Dr. Barz, Soti (the malaria crooner), Sky B, Bukwild-Da Ikwerre man and Deinbofa Nana Okoto (aka Korkormikor) among others.
Movie: Rivers state is also known for producing leading actors and actresses in Nollywood whose achievements in the make belief industry have attracted global attention with various local and international awards to show for their exploits in the industry. Some of these stars are brand ambassador to multinational companies and organisations.
    Rivers state born beauty queen and organizer of the Miss Earth beauty contest Ibinabo Fiberesima was one time National president of the Actors Guild of Nigeria (AGN) under her watch, the umbrella body of actors and actress in Nigeria recorded unprecedented achievements and members enjoyed an open door policy and sense of belonging.
  Other A-List stars in Nollywood who are from Rivers state include: Sam Dede, Columbus Irosoanga, Gentle Jack, Walta Anga, Alaso Wariboko, Late J.T. Tom West and Tonto Dike, as well as Monalisa Chinda, Maurine Ihua and Ada Eme.
     These veterans have contributed in taking Nollywood to the next level of greatness and global recognition and have also generated revenue to the country amongst other achievements.
Comedy: The Rivers state entertainment landscape also includes the comedy clan. The state also parades veteran comedians who call the shots in the comedy industry in Nigeria. Among the humour merchants of Rivers state origin who have achieved legendary milestones through their hilarious joke are: Julius Agwu, Dan D' Humerus, Angel D' laugh, Prince Hezekiah the Rugged Pastor and a host of others.
TOURISM: This is another entertainment sector where Rivers state has recorded enviable history in terms of tourist attractions. Some of the historic site that abound in the state at second to non in the country. Some of the famous tourist attractions include the beaches such as Ifoko beach, Kono beach, Port Harcourt tourist beach and Finima beach etc.
      There are other tourist favourites, like the Port Harcourt Zoological Garden Port Harcourt, Port Harcourt pleasure park, World class hotels, cinema houses, amusement park and several other locations for relaxation and sight seeing.
Arts/Culture: Arts and culture play complimentary role to the tourism sector in the state as an entertainment outlet. The national museum in the state contains artifacts related to the various ethnic groups in the state including bronze, pottery, masks, historic household equipments, old currencies etc.
    The Rivers state cultural centre is a famous tourist attraction that serves to educate visitors on the rich cultural diversity of the state, there is a theatre, a stage and auditorium for live performance of cultural dance and plays which holds a huge attraction for tourists.
Nightlife: Nightlife Is Another area Rivers state stands out, Apart from Lagos, Rivers state is the state to beat in terms if quality, undiluted entertainment. Before the advent of covid 19 pandemic and Government restrictive policies, the state used to bubble from sdusk to dawn with wining, dining and dancing amid fun, glitz, glamour and razzmatazz.
  Though the covid 19 saga has whittled down the enthusiasm of fun seekers, night crawlers and clubbers, the entertainment industry still bounces ahead. Before now, in virtually all major street in the Garden City, you find drinking spots and other hangouts with Naija Jams blaring from giant speakers from 8:00pm and some time till dawn.
      It is difficult to tell which is a night club in this city because these drinking parlours and hangouts operate as night clubs even some restaurants and carwash do too. Girls of easy virtues in the state charge thrice the amount any of their colleagues in other states charge, because in Port Harcourt, girls are in class of their own.
    A typical night life in the garden city starts fun lovers and their partners start storming the cinemas, some of the popular ones are Silverbird cinema's, Genesis Deluxe cinema, film one at Port Harcourt shopping mall, Port Harcourt pleasure park cinema etc, from the movies houses to bars and eateries and eventually end up at the nightclubs to listen to Dee Jays (DJs) performing live and dishing out the latest club bangers.
    Most of these nightclubs are located at the GRA phase 2 axis of the city and other parts of the metropolis they include: MendianOgoyi place, Tombis a street, GRA Phase 2. Edizwinebar, Emeyal street, GRA phase 2, platinum, Hotel Presidential GRA phase 2 Casablanca nightclub and Karokee, GRA phase 2 others are the Grib, William Jumbo street, Liquid lounge and Bar, Onne Road, Morella, Amadi flats Lesuka, Peter Odili Road, The Hub, Odili Road Port Harcourt among others.
    Nightlife in the city has also brought brisk business to those in the fast food and suya business as most times guys and their babes rush out of the clubs to have quick meals. Taxi drivers are also not left out as they hang around these clubs and bars to take passengers home after a night full of fun.
By: Jacob Obinna
My Victory Resulted From Steadfast Prayers, Says MBGN Winner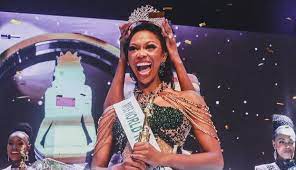 Winner of the Most Beautiful Girl in Nigeria 2021, Oluchi Madubuike, yesterday said that her victory was as a result of steadfast prayers.
Madubuike, who was crowned Miss Nigeria World 2021 on Saturday, took to her Instagram page to appreciate her family and other people who supported her in the journey.
According to her, she was victorious because of the steadfast prayers, love and support that she received from well wishes.
She said, "The little girl in me is screaming with joy at this new reality of mine. I'm sure my dad is with the host of angels in heaven celebrating me!
"I am so grateful to God most importantly for this opportunity and the hand of favour He placed upon my life. I am a living testimony of his divine work.
"To @silverbirdgrp , all our sponsors and partners, thank you all for this opportunity. I promise to maximize it to my fullest potential.
"This victory was a result of the steadfast prayers, love and support. I pray that God will find a way to repay everyone who contributed in a thousand folds."
Madubuike would be representing Nigeria at the 70th edition of the Miss World pageant to be held on December 16, 2021 in Puerto Rico.
Nigerian Female Celebrities Are Not Prostitutes -Movie Producer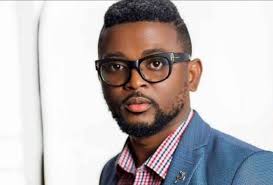 Nigerian movie producer, Samuel Olatunji, popularly known as Bigsam has debunked the idea that successful women in the entertainment industry earn their money through questionable means.
The Public Relations expert took to his Instagram page yesterday to condemn Nollywood actress, Nnaji Charity, who in her Instagram stories wrote that "being a female celebrity in Nigeria is more like an advanced prostitution."(sic)
"To say her post is uncharitable to women is stating the obvious. What is more uncharitable is the fact that she is a woman (that, I believe because these days, you never can tell), " the producer said.
He added, "What you are implying is that all these successful female celebrities, both in entertainment and outside entertainment are prostitutes, got to where they are, or are maintaining what they are by prostitution? Nothing could be farther from the truth.
Naming celebrities such as Linda Ikeji, Toyin Abraham, Funke Akindele-Bello, and Ini Edo, the Dear Affy producer attested to lucrative means by which several female celebrities he has worked with, make their money.
He said, "There was a time someone called me to say Linda Ikeji must be doing fraud or advanced prostitution to make the kind of money she has, that year, Linda was charging 50k per post (now it is 150k). I asked the person to open the blog and we did counting of sponsored post for that day as at 6pm, Linda has done about 20 sponsored posts. That year, Linda was raking in about 2 million daily. Before Covid and after, Toyin Abraham was making over 5 million monthly.
"About 10 years ago, we struck a major deal for Ini Edo, my first cut in the money was over 1.5m. Till date, Ini is making legitimate money quietly and in quick succession to have warranted talk that she's the richest actress in Nigeria. About two or three years ago, Funke Akindele Bello made over 1 million USD from just one of her projects."(sic)
Also mentioning the likes of Kemi Adetiba, Uche Jumbo, and Lizzy Jay, Bigsam said, "If you see all these women living life and living well, don't let your limited brain deceive you that they only make it by gracing beds of powerful men (some of these men actually live off them)."
"Women are doing well and it is possible for the upcoming one to do better without turning to prostitution," he continued.
He further encouraged ladies to ignore the claims by Nnaji as "she doesn't know what she's saying."
Wizkid, Omah Lay Bag High Nominations In AFRIMA 2021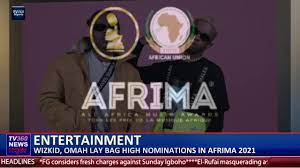 The African Union Commission and the International Committee of All Africa Music Awards have released the 2021 nominees' list.
The list, which was released on Wednesday, features over 400 songs from artistes in the 30 continental and 10 regional categories cutting across African talents and creatives living on the continent and in the Diaspora.
Leading the 2021 AFRIMA nominations scorecard is South Africa's sensation duo, Blaq Diamond with eight nominations for their song, 'SummerYoMuthi' in 'Best Male Artiste in Southern Africa'; 'Artiste of the Year in Africa'; 'Song of the Year in Africa'; 'Producer of the Year in Africa'; 'Best Male Artiste in African Inspirational Music'; 'Breakout Artiste of the Year'; 'Best Artiste, Duo or Group in African Pop'; and 'Best African Duo, Group or Band'.
Also, South Africa's Focalistic made it to the top of the list for his hit single, 'Ke Star' [Remix], featuring Davido and Vigro Deep with seven nominations including 'Best Male Artiste' in Southern Africa; 'Artiste of the Year in Africa'; 'Song of the Year in Africa'; 'Best Artiste, Duo or Group in African Dance or Choreography'; 'Best African Collaboration'; 'Best Artiste, Duo or Group In African Electro'; and 'Breakout Artiste of the Year'. Also, South Africa's Focalistic made it to the top of the list for his hit single, 'Ke Star' [Remix], featuring Davido and Vigro Deep with seven nominations including 'Best Male Artiste' in Southern Africa; 'Artiste of the Year in Africa'; 'Song of the Year in Africa'; 'Best Artiste, Duo or Group in African Dance or Choreography'; 'Best African Collaboration'; 'Best Artiste, Duo or Group In African Electro'; and 'Breakout Artiste of the Year'.