10 Reasons Why Anti-Corruption War Is Not Succeeding
A major duty legal researchers and rule of law campaigners owe society in the practice of constitutional democracy for promotion and sustenance of responsible and responsive governance is to constantly offer legal opinions on issues of law to guide our leaders and institutions in the discharge of leadership responsibilities.
Let us call a spade by its name. If we want the fight against corruption in Nigeria to work as effectively and efficiently as similar projects work in some other countries, then, certain principles and attitudes must be in place, and honestly respected. I respectfully put forward the following suggestions, the pursuit and realisation of which, I believe, would help nip corruption in the bud in Nigeria:
 Good and inclusive governance: this has eluded Nigeria for decades. Bad governance is the worst conspirator and the most effective promoter of corruption. Our plight in Nigeria is best captured by the words of Che Guevara: "Cruel leaders are replaced only to have new leaders turn cruel."
David Hume put it more succinctly: "The corruption of the best things gives rise to the worst."
Until we enthrone good, transparent, inclusive and selfless governance, we might never get it right in our fight against corruption.
 Equity and equality: Political leaders and governments in Nigeria must enthrone equity and equality as their core governance principles. These extend to respect for the federal character principle and provisions of the constitution (see Chapter 2, Constitution of the Federal Republic of Nigeria, 1999), and enthrone tolerance for opposition and  dissent. Section 13(1) of the Constitution of the Federal Republic of Nigeria (CFRN), 1999 (as amended) provides that "it shall be the duty and responsibility of … government, and of all authorities and persons, exercising legislative, executive or judicial powers, to conform to, observe and apply the provisions of Chapter Two of this Constitution. Section 14(1) of Chapter Two of the CFRN, 1999 provides that "the Federal Republic of Nigeria shall be a State based on the principles of democracy and social justice" while section 14(3) states that "the composition of the Government of the Federation or any of its agencies and the conduct of its affairs shall be carried out in such a manner as to reflect the federal character of Nigeria and the need to promote national unity, and also to command national loyalty, thereby ensuring that there shall be no predominance of persons from a few States or from a few ethnic or other sectional groups in that government or in any of its agencies."
Says section 15(2): "National integration shall be actively encouraged, whilst discrimination on the grounds of place of origin, sex, religion, status, ethnic or linguistic association or ties shall be prohibited. Finally, on this point, according to section 15(4), "the State shall foster a feeling of belonging and of involvement among the various people of the Federation, to the end that loyalty to the nation shall override sectional loyalties."
 Modernism and modernisation  of  governance: Deployment of ICT, paperlessness, and use of the internet as a leadership tool for implementation of all government policies and programmes without any exception.
  Diversification & reduction of cost of governance: Government has no business being involved (beyond playing the role of a regulator) in telecommunication, banking, power generation and distribution, oil/minerals exploration, mining, refining and distribution, and so many others. Besides, the cost of governance in Nigeria is unacceptably huge, compared to other countries.
 Respect for human rights, rule of law & due process:  Corruption of rule of law is worse than economic corruption and financial crimes. Until strict observance of rule of law is elevated above all else, we're going nowhere with our pretensions to fighting economic corruption.  Violation of rule of law in order to fight corruption is a much worse act of corruption than the economic corruption you purport to fight. Let's put a legislation in place; (a)anyone who violates rule of law should be arrested and jailed. (b) any institution that violates rule of law should have its head immediately relieved of his position. In this way, we would wake up and be civil, sane, and law-abiding in our approach.
 Give corruption fight  a criminologist's treatment: We ought to concentrate more on identifying and tackling the root/causes of corruption and stop mere scratching of the surface by unnecessarily dwelling on who aids it, and who does not; who is a realiable partner and who is not. If we remove the causes, the environment would become infertile for corruption which would then die a natural death. Let us adopt the criminologist's approach, and let it coexist, side by side with the arrest-and-prosecute approach. As long as the causes of CORRUPTING remain, corruption would persist, no matter what we do to eliminate corruption.
 The impure cannot successfully purify the unclean: The next is illustrated in the words of President Vladimir Putin: "Those who fight corruption should be clean themselves." Corruption cannot fight corruption. Those appointed to drive the crusade must themselves be above suspicion. "Power doesn't corrupt people, people corrupt power," says William Gaddis. If we elect the same corrupt politicians every time, that's a very clear message that we don't want a change. There's a saying that, "Diapers and politicians should be changed often. Both for the same reason." According to George Orwell, "A people that elect corrupt politicians, imposters, thieves and traitors are not victims… but accomplices".
(8). The eighth is seen in the words of Eduard Shevardnadze (Georgian politician and diplomat) "Corruption has its own motivations, and one has to thoroughly study that phenomenon and eliminate the foundations that allow corruption to exist."
 Build powerful, enduring institutions, not powerful leaders: The ninth has to do with building strong institutions and deemphasising the role of persons and personalities. To this end, Rigoberta Menchú, a Nobel Prize laureate said: "Without strong watchdog institutions, impunity becomes the very foundation upon which systems of corruption are built. And if impunity is not demolished, all efforts to bring an end to corruption are in vain." Hear Leo Tolstoy, "since corrupt people unite among themselves to constitute a force, then honest people must do the same."
 Rome was not built in a day: The tenth is found in Olusegun Obasanjo's declaration that "fighting corruption is not a one-night affair."
In conclusion, If we think of, and do ,the right thing, as is done in some other countries, we would get good results like they. If we ignore the above concepts and principles, it still boils down to the words of Steve Magee who was of the view that, corruption persists and blossoms in some countries because, in those countries, "Corrupt governments are run by corrupt politicians that run corrupt law enforcement agencies." As an alternative to government by corrupt people, Turkish playwright and writer, Mehmet Murat ildan has the following suggestion: "Instead of politicians, let the monkeys govern the countries; at least they will steal only the bananas!"
 Udemezue is a lecturer at the Nigerian Law School, Yenagoa Campus, Bayelsa State.
By: Sylvester Udemezue with reports from King Onunwor
'Nigerians Can Travel To 120 Countries Without Visa'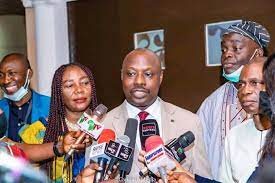 President of Nigeria Dominican Republic Business Exchange (NIDOR-BEX), Dr Kingsley Azonobi, has said with the establishment of the Chamber of Commerce, Nigerian businessmen can now travel and do business with the 120 countries that have ties with Dominical Republic without visa.
He spoke at the inaugural ceremony of NIDOR-BEX management board, yesterday, in Abuja.
Azonobi, who was inaugurated along with five other board members, explained that henceforth NIDOR-BEX management would oversee the bilateral interest in trade and investment between businessmen of the two countries.
The Chief Humanitarian of the Nigeria Humanitarian Action (NIHA), Mr Kleitsaint Akor, also explained that NIDOR-BEX emerged via a motion that was adopted during the NIHA Programme Year Opening Conference (PROYOC) held in May in Abuja.
PROYOC is an annual multidimensional humanitarian event that appraises institutions, programmes, share opportunities and make projections, Akor said.
He added that NIDOR-BEX would provide business opportunities for Nigeria and Dominican Republic companies and businessmen.
NIDOR-BEX General Secretary, Dr Ishiman Adum, said that the board was ready to ensure that the business exchange was well run to deliver the outcomes for which it was set up.
He said that the business exchange would make members and clients a top priority to create optimal outcomes, and promised to support companies to explore the opportunities.
Azonobi thanked NIDOR-BEX board for the appointment, and pledged to lead the organisation with the fear of God.
He also promised to be professional in creating business ideas and opportunities for Nigerians and Dominicans.
Both countries do not have embassies in their nations, a situation that has led to difficulties and challenges in acquiring visa and direct flight from, and to, both countries.
The business exchange is expected to boost collaborations with relevant authorities to ensure the creation of consulates in both countries.
AfCFTA: Chamber Seeks Single Africa Passport, Free Visa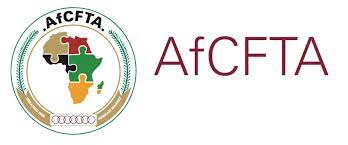 The Nigeria-South Africa Chamber of Commerce (NSACC) has called for a single Africa passport and free visa to ensure success of the Africa Continental Free Trade Area (AfCFTA) agreement.
Its President, Mr Osayande Giwa-Osagie spoke yesterday in Lagos during the chamber's  September Breakfast Forum, with the theme: 'Perspectives on the Africa Continental Free Trade Area in Relation to Nigeria'.
AfCFTA is a single continental market for free flow of goods, services and capital, supported by the free movement of persons across Africa.
Giwa-Osagie noted that AfCFTA would boost intra-African trade by 22 per cent, adding that its implementation would impact positively on the Nigerian economy.
He however said Nigeria must diversify its economy in order to harness the gains of the agreement.
"Current intra-African trade rated at 15 to 17 per cent is low and the AfCFTA is expected to boost intra-African by 22 per cent.
"Challenges to its implementation are lack of infrastructure, political instability and lack of economic diversification.
"This gives rise to the need for Nigeria to diversify its economy to harness the gains of the agreement.
"Given the importance of free movement of people , there is need for a free visa Africa and a single Africa passport.
"While the implementation would help boost the Nigerian economy, impact would be limited if there are no free movement of people," he said.
Head, Trade and Transactional Services, Stanbic IBTC Bank, Mr Jesuseun Fatoyinbo, said the business community needed more clarification on tariff reduction or elimination under the agreement.
According to him, the little information available to corporate organisations with regards to tariffs, may lead to hold back on investments.
"We have noted increased interests from global multinationals and other corporates in setting up facilities in Africa aimed at serving the continent and exporting abroad.
"So more transparency around tariff reductions both in terms of timelines and details of goods could prompt companies to act," he said.
Fatoyinbo also called for more attention to the digitisation of trade processes across the continent.
"Currently, trade in Africa is largely reliant on physical documentation and this is a major impediment.
"Policymakers need to prioritize regulatory amendments that allows for the digital signatures, digital certificate of origin, digital bills of lading, and other documentation," he said.
Covid-19: FG Removes India From Restricted Countries' List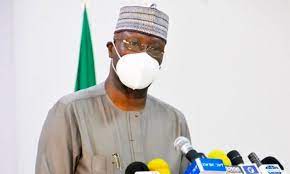 The Federal Government has lifted the ban placed on flights coming into the country from India.
The government had banned passengers, who visited India, Brazil, South Africa, and Turkey in the last 14 days from entering the country as part of precautionary measures to contain the virus in the country.
But in the new travel protocol released, yesterday, the Chairman, Presidential Steering Committee on Covid-19, Boss Mustapha, indicated that the ban placed on passengers from India has been lifted.
The reviewed protocol took effect from September 14, 2021.
However, the sanctions placed on airlines that convey passengers from restricted countries and travellers who are non-Nigerians remain.
Mustapha said, "Non-Nigerian passport holders and non-residents who visited Brazil, Turkey or South Africa within 14 days preceding travel to Nigeria, shall be denied entry into Nigeria. This regulation, however, does not apply to passengers who transited through these countries.
"Airlines who fail to comply shall mandatorily pay a penalty of $3,500 defaulting passenger; and non-Nigerians will be denied entry and returned to the country of embarkation at cost to the Airline; Nigerians and those with a permanent resident permit who visited Brazil, Turkey, and South Africa within 14 days preceding travel to Nigeria shall be made to undergo seven days of mandatory quarantine in a government approved facility at the point-of-entry city and at cost to the passenger.
"The following conditions shall apply to such passengers: Within 24 hours of arrival shall take a Covid-19 PCR test; if positive, the passenger shall be admitted within a government-approved treatment centre, in line with national treatment protocols; and if negative, the passenger shall continue to remain in quarantine and made to undergo a repeat PCR test on day-7 of their quarantine.
"False declaration: passenger(s) who provided false or misleading contact information will be liable to prosecution; and person(s) who willfully disregard or refuse to comply with directions of Port-Health staff, security agencies or evade quarantine shall be prosecuted in accordance with the law.
"This protocol comes into effect from September 14, 2021."
He said before departure from exit country, passengers must perform a Covid-19 PCR test not more than three days before boarding, adding that the PCR tests done more than 72 hours before departure are not valid and persons will not be allowed to board.
The PSC chairman stressed that airlines have been directed not to board passengers with non-PCR Covid-19 tests (such as antigen/or antibody tests), a positive Covid-19 PCR test result, or tests performed beyond 72 hours of boarding.
He added, "Airlines that board passengers without any of the two documents (a negative Covid-19 PCR test done not more than 72 hours prior to boarding and a Permit to Travel Certificate/QR code), shall be sanctioned as follows: passengers, who are non-Nigerians, will be refused entry and returned to the point of embarkation at a cost to the airline;
"Passengers who are Nigerians or holders of a permanent resident permit will be allowed entry but subjected to the procedure outlined in Section D.
"In addition, passengers arriving with forged (fake) Covid-19 PCR results shall be referred for prosecution; airlines shall be fined $3,500 per passenger."
He said all passengers arriving in Nigeria will be required to go through the routine Port Health screening and present electronic or print-out evidence of pre-boarding Covid-19 PCR test and the Permit to Travel Certificate/QR Code as well as Present their international passports for clearance through the Nigerian Immigration Service System's Migrants Identification Data Analysis System.