NASS To Pass PIB In April …As Joint C'ttee Regrets Poor Condition Of Refineries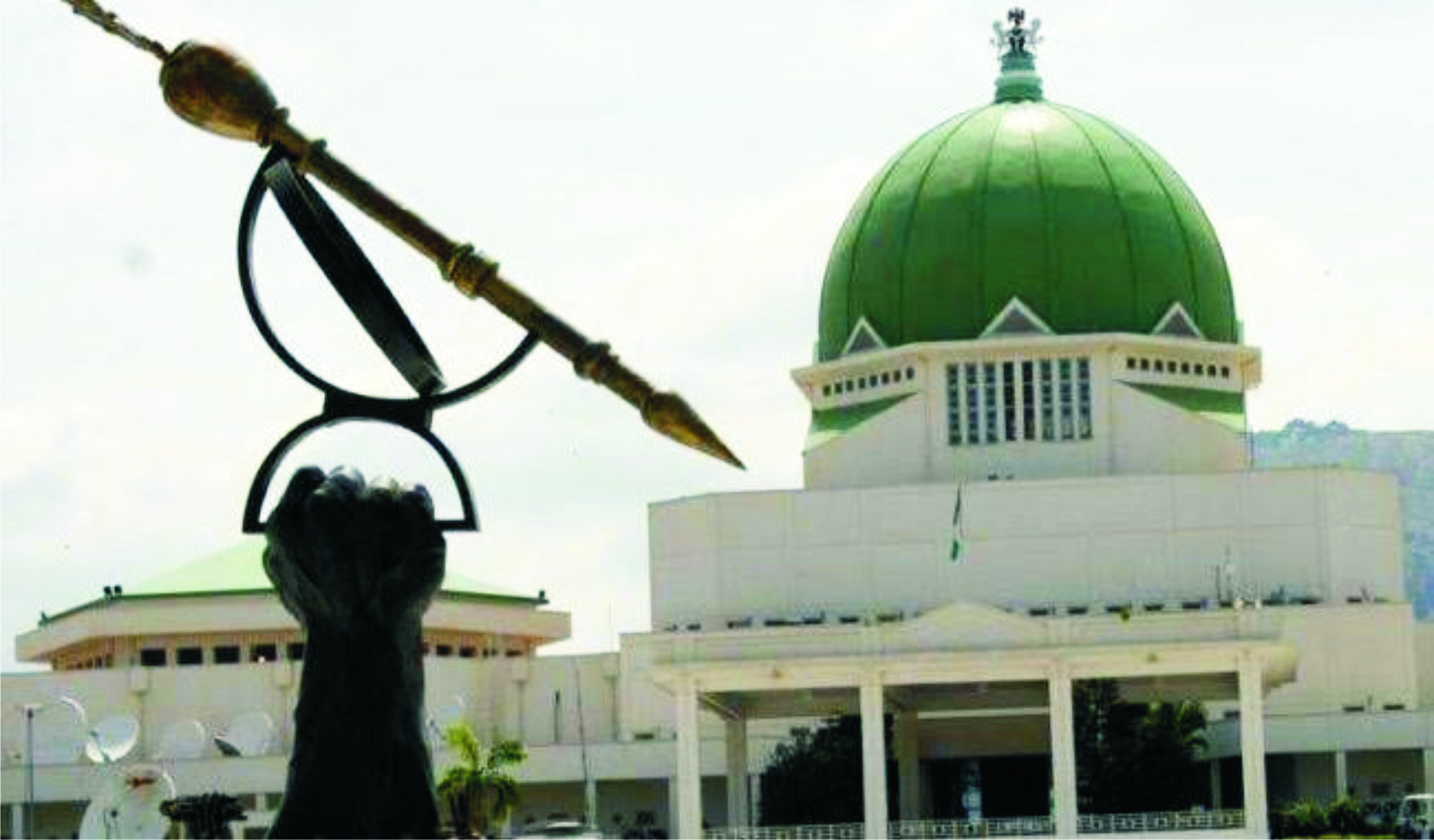 The National Assembly says it is working tirelessly to ensure the passage of the Petroleum Industry Bill (PIB) in April, this year.
This revelation came as the Joint Ad-hoc Committee of the National Assembly expressed regrets over the poor condition of the nation's refineries, adding that PIB when passed would revive the refineries to function optimally.
The joint committee of Senate and House of Representatives said this in Port Harcourt, Rivers State, on Wednesday, during a visit to Port Harcourt Refinery Company, in continuation of its oversight visit of the refineries in the country.
Chairman of the Ad-hoc Committee in the House of Representatives on PIB, and the House Chief Whip, Mohammed Mougunu, said that the committee was poised to pass the petroleum bill as soon as possible.
Mougunu noted that the main focus of the Bill was to entrench reformation of all the nation's refineries to international standard, noting that there as the need to make the country's refineries more competitive.
He said, "The main thrust of the PIB is to reform our oil and gas industry, to make it more competitive and bring their operation in tandem with international best practices.
"We are here in Port Harcourt refinery to see their constraints and how best within the prodigies of PIB, leverage on same and then make their operations more competitive in a bid to attract the much-needed investment in the oil and gas industry, especially against the backdrop of the fact that the world is now moving away from fossil fuels to renewables".
Mougunu said NASS would ensure the passage of the long-awaited PIB in April, adding that the bill will bring to an end the capital flight.
Speaking earlier in a meeting with the management of Port Harcourt Refinery, PHRC, the Senate Ad-hoc Committee Chairman on PIB, Sen. Sabo Nakudu, said that the committee was mandated to submit its report to the House as soon as possible.
Also, Sen. Albet Bassey, who is Chairman Upstream, at the Upper Chamber, expressed regrets over the moribund condition of the nation's refineries, noting that efforts were on to return life to the facilities.
However, the Managing Director of PHRC, Ahmed Dikko, expressed optimism that rehabilitation of the facility would commence in April.
Why Social Media Is Important For Marketing in Business
Nowadays running a business is one of the easiest thingsthat you can do. It can be a small business or a big one it doesn't matter. Thanksto technology there are so many easy ways to market your business online. This brings us to the topic at hand as to why social,media is important for business marketing.
Directing Traffic towards Your Business
Marketing your business on social media will give your business the limelight that you needs to get the customers that you want. Besides getting visibility you also can attract a global audience through social media platforms. There is no other platform that gets more attention than social media.
Social Media Shows Trustworthiness
One thing that you should keep in mind while marketing your online casino au business on social media is that customers want something they can trust. By posting your brand on social media you get the feedback you need. The more response that you get from your post is what will get more people to trust your brand.
Humanizing Your Brand
Connecting with your customers on social media is one of the ways to bring life into your new online casino business. It's not all about your making use of these platforms to market your business but also getting to understand theneed of your customers.
Gets You Customer Loyalty
What could be better than a free way to establish brand loyalty? Customers interact with and follow the companies they like. What's more fascinating is that 53% of clients who follow your company on social media are likely to be loyal to it specifically.If clients follow you on social media, they're more likely to select you over your competitors.
Conclusion
There are so many benefits that can be brought about by the use of social media in your business. It's the new way of, marketing that will make your brand grow.
Ways to Use Technology in a Small Business
Technology can greatly increase the success of your business. In different cases, the use of technology may be the progression of the processes you have in place already. In this competitive era using technology as a kind of support to boost your business skills and opportunities can be the best way.
Technology has also changed the online casino gambling industry. It has increased convenience formobile users so that gambling is accessible all the time.
In this article, we are going to give you ways to use technology in a small business.
Use Technology in a Business to Connect with People
One of the great ways of using technology is the ability to communicate and connect with other people. Technology has become a crucial part of not only an individual's life but also the business. It is an amazing tool to get in touch with customers and employees.
When it comes to modern technology, sending emails and newsletters to the customers can lead one to grow his business overtime.
Therefore, there is an important increase in the sphere of collaboration, with a certain level of flexibility. It has become convenient and also teamwork has grown to a level of understanding.
Improve Marketing Tactics
Regardless of the type of business that an individual is starting, there need to be specific marketing techniques. It would help in the company's expansion. With technology, it has now become more accessible than ever to hone on those tactical skills to have a real money casinos in Newzealand to be successful business.
In addition, there is software that can help one to build a reliable and solid business plan. Building a company website is an excellent goal for creating a business plan.
In conclusion, these are some ways on how to use technology in a small business.
Top Reasons Why a Research is Necessary When Traveling
When traveling, research can significantly affect how the new environment you're going to will receive you. Researching about a country you're going to gives you a great understanding of the area. It also gives you information on what to expect and what to avoid. However, researching is also important when you want to play online gambling games as well.
Let's look at the reasons why researching is important before you travel.
You Discover the Hidden Gems of Your Destination When You Research
If you research properly before traveling, it gives you an insight into the must-visit places. Researching also gives you a chance to be adventurous without the need of relying on a tour guide. Having proper information about a place you want to travel to gives you the chance to explore more.
Helps to Understand and Appreciate Different Cultures
Moreover, understanding the social norms of your travel destination helps you to easily get used to the environment. You should be in a position to teach yourself a few words used by people in the country you're in. Doing this can help you to minimize the issues of a language barrier.
Appreciating the culture of a country you're traveling to is necessary. For instance, knowing the appropriate dress code for a certain occasion is important since some places have rules on this. Believe us, you do not have to dress offensively in a foreign country you're unfamiliar with.
Know the Places to Avoid
Furthermore, if you research properly before traveling, you'll know certain places to avoid. For instance, make sure you gather some information on the streets that may be dangerous. This helps to avoid situations of being robbed your hard earned money from online blackjack games .
Researching Helps You to Evade Scammers
In addition, it is important to know how to stay away from places and people leading you to get scammed. So, how do you avoid getting scammed? Researching well can help you with that.
Doing proper research gives you the chance to make informed decisions when the need arises. It is crucial to understand that not everything will flow smoothly in your travel expeditions.