Don Tasks FG On Cyber Security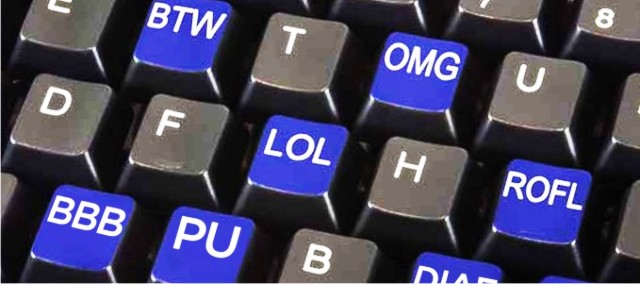 As Internet related crimes continue to increase in the country,  a university lecturer, Dr Dan Eluke, has urged the Federal Government to intensify action and stem the menace.
Eluke made the call yesterday in an exclusive chat with The Tide in Port Harcourt.
He said that the call became imperative after a critical observation of what the Internet fraudsters were doing to unsuspecting members of the public.
According to him, there is no better way to kill a man than to hack his bank account or cell phone line, saying its effects are worse than the trauma of the defunct SARS.
Eluke who is a lecturer at the Rivers State University, Port Harcourt,
narrated how an Internet fraudster used the line of his victim to apply for a loan from the bank, which he said, was the height of the crime.
The university don said that the Federal Government had the potentials to check Internet fraud, but expressed regrets that the government could wait that long before taking action against it.
He suggested capital punishment for Internet offenders, saying such measures would bring an abrupt end to the menace.
The Tide reports that in recent times, Internet fraud, otherwise known as Yahoo Yahoo, has become the quickest way to get rich among young people, especially the male folks.
Investigation has shown that network providers now make more money from line retrieval as subscribers are always at various service centers to retrieve their lines which were affected by one Internet fraud or the other.
By: King Onunwor
6 Steps to Ensure WordPress Security
As a WordPress site owner, you are constantly checking for new and updated security practices to ensure maximum safety for your site and its customers. After all, WordPress is no stranger to security vulnerabilities popping up now and then, thus compromising your business. However, there is a significant role played by users of the platform not following the best security practices approved by experts in the field. If you are looking for WordPress malware removal, follow this guide – https://www.getastra.com/blog/911/wordpress-hacked/
Here are a couple of strategies you can follow to enhance WordPress security.
Secure your hosting platform
Your host needs to follow certain approved security practices from its side to ensure that your site isn't placed in any compromising situations. Along with this, it is ideal that you possess enough technical knowledge to understand and make informed decisions regarding ramping up of security.
Server hardening is the key to maintaining rigid security levels. Here, multiple layers of hardware and software security measures are required to improve the IT infrastructure handling the WordPress site and allow it to defend against all kinds of threats. This means the latest operating system (OS) and security software that's tested for malware and scanned for vulnerabilities.
We're also looking at efficient firewall systems, systems that can detect intrusions, and software that is strong enough to protect the site even when WordPress is being installed or constructed. Always make sure that all such software and the hosting platform itself is compatible with the latest database management systems for maximum security and performance.
The right levels of configuration for the system will be based on secure networking and file transfer encryption protocol (SFTP instead of FTP) to barricade sensitive content from prying eyes.
Username and Password
This is a repetitive instruction, and yet, frequently violated despite being one of the simplest and most effective ways to strengthen your WordPress site security. Complexity is your friend and the hacker's enemy. Google has facilities like 'Strong Password Generator' that can be used for this purpose, although there is some criticism regarding its security against brute force attacks.
An important provision for using – and remembering – such complex login credentials is storing them in secure channels i.e, password managers. You can either store them online or in a locally encrypted database on the computer. Also, create a unique WordPress username after deleting the default 'admin' user (if this exists) – do this by adding a new user under 'Users' in the dashboard and then provide it the 'Administrator' credentials. Remember to choose 'attribute all content to' when deleting the default user and choose your new user for changing the author of the posts on the site.
Keep updating
WordPress security hardening is synonymous with updates – be it WordPress or the extensions such as themes and plugins used. Updates always include important security fixes, enhancements, and bug fixes, making it necessary. 55.9% of hacking attempts generate from backdoors established in outdated versions or extensions.
Only install trusted plugins, especially those under 'trusted' and 'featured' categories; you can also download it directly from WordPress' official repository. Make it a point to limit the nulled WordPress plugins and themes installed on your site as well.
Lock down the WordPress admin access
There is the contrast of being widely available for your customers while being as obscure as possible in terms of admin access. This also makes it difficult for them to find backdoors for entry. Two ways of doing this is limiting login attempts and changing the default wp-admin login URL. There are free plugins that allow you to take both of these measures such as lockout durations, IP blacklisting or whitelisting, login attempts, etc. Keep a tap of your Google webmaster security tab for any issues too.
Add basic HTTP authentication – you can lockdown your admin using this method as well. Using this on membership or ecommerce sites might not be optimal, but it is a good measure against bots targeting the site.
If you're using a cPanel host, you can also enable the password-protected directories from the control panel manually.
Utilize the 2-factor authentication process
To cover for the risk of being discovered in terms of login credentials, we have the 2-factor authentication process which could be as a one-time password (OTP), SMS, or captcha.
Use HTTPS for encrypted connections – SSL certification
Installing an SSL certificate and running your site on HTTPS is another simple way to ensure basic security at very little costs and maximum benefits. It allows your browser or web application to securely connect with another website and is useful regardless of whether you accept credit card information. Beyond added security, you also get improved SEO rankings from search engines like Google, and can bypass security warnings from Google Chrome, building trust and credibility with your visitors.
These are a few steps with which you can improve security of your WordPress site – for more efficient methods and minimal effort from your side, check out Astra Security!
NITDA To Develop Multi-Billion Naira Data Privacy Sector In 2021
The National Information Technology Development Agency (NITDA) says the agency is set to develop a multi-billion naira data privacy sector for job creation in 2021.
The NITDA's Director-General, Mr Kashifu Inuwa, made this known on Monday in Abuja at the virtual news conference to open the 2021 National Data Privacy Week.
Data Privacy Week is a global event held every last week in January, while this year's celebration falls between Jan. 25 and Jan. 28.
Inuwa said that boosting the data privacy sector would be through consolidated implementation of the Nigerian Data Protection Regulation (NDPR).
According to him, the NDPR established in Jan. 25, 2019 by Minister of Communications and Digital Economy, Dr Isa Pantami is designed to guide the use of data in public places.
"It will also meet the global principles on data protection, especially the General Data Protection Regulation (GDPR),'' the director-general said.
He said that the NDPR recorded huge success between 2019 and 2020, through sustained public awareness, training, workshops for Data Protection Compliance Organisations (DPCOs) and Data Breach Investigation Team (DBIT).
He further said that data privacy was challenged due to the COVID-19 pandemic, economic crisis which led to mental health crisis, thereby impeding compliance and enforcement of the regulation.
"We are going to redouble our efforts in the direction of enforcement and compliance as data protection has become a pivot for the continued growth of the digital economy,'' Inuwa said.
Inuwa, however, said that the agency was going to create more awareness on the regulation, further work with the media to upscale its publicity and build capacity of officers on data protection management in collaboration with stakeholders.
"Our current effort at enforcement is salutary but not nearly enough, we are considering all options to ensure we do not kill businesses while also ensuring businesses do not kill Nigerians through wanton abuse of their data,'' he said.
Parents Task RSG On Virtual Learning In Public Schools
As schools resume full academic session in Rivers State, parents have called on the state Governor, Chief Nyesom Wike, to consider running full virtual and digital classroom for all public schools in the state.
The parents spoke at a random interview  with The Tide in Port Harcourt yesterday.
One of the parents, Mrs Uju Okoro, said the virtual class would enable the pupils and students to adjust properly to the current academic challenge caused by the Conoravirus pandemic.
Okoro pointed out that the challenge faced by students last year during the lockdown period would have been less if provisions for digital learning had been on ground before then.
She said it would not be ideal to shut down the schools in the wave of COVID-19 resurgence.
Another parent, Chief John Nworlu, expressed regrets that while lessons were ongoing in the private schools during the lockdown period, public schools in the state were shut down due to lack of virtual or Smart class learning facilities.
Nworlu explained that the lockdown period should have provided opportunities for public schools in the state to key into digital learning.
According to him, the best option now is for government to embrace full digital platform even in the absence of the COVID-19 pandemic.
In her view, Mrs Chisa Amadi said government schools may continue to loose pupils and students to private schools if urgent steps are not taken by the former to commence full digital learning.
Amadi recalled that many parents took their wards and children to private schools last year when they could no longer cope with them at home due to the biting effect of the lockdown.
"The government should try and introduce full digital learning system. During the lockdown period, many of us took our wards and children to schools with electronic learning system", she said.
Some other parents argued that since most examinations are now computer based, it would be fit and proper for the students to be taught same from their formative days.
It would be recalled that Rivers State was among the first states in the country to introduce e-system in its public sector operations.
By: King Onunwor