Governor Wike Places Port Harcourt And Obio /Akpor Local Government Areas On Total Lockdown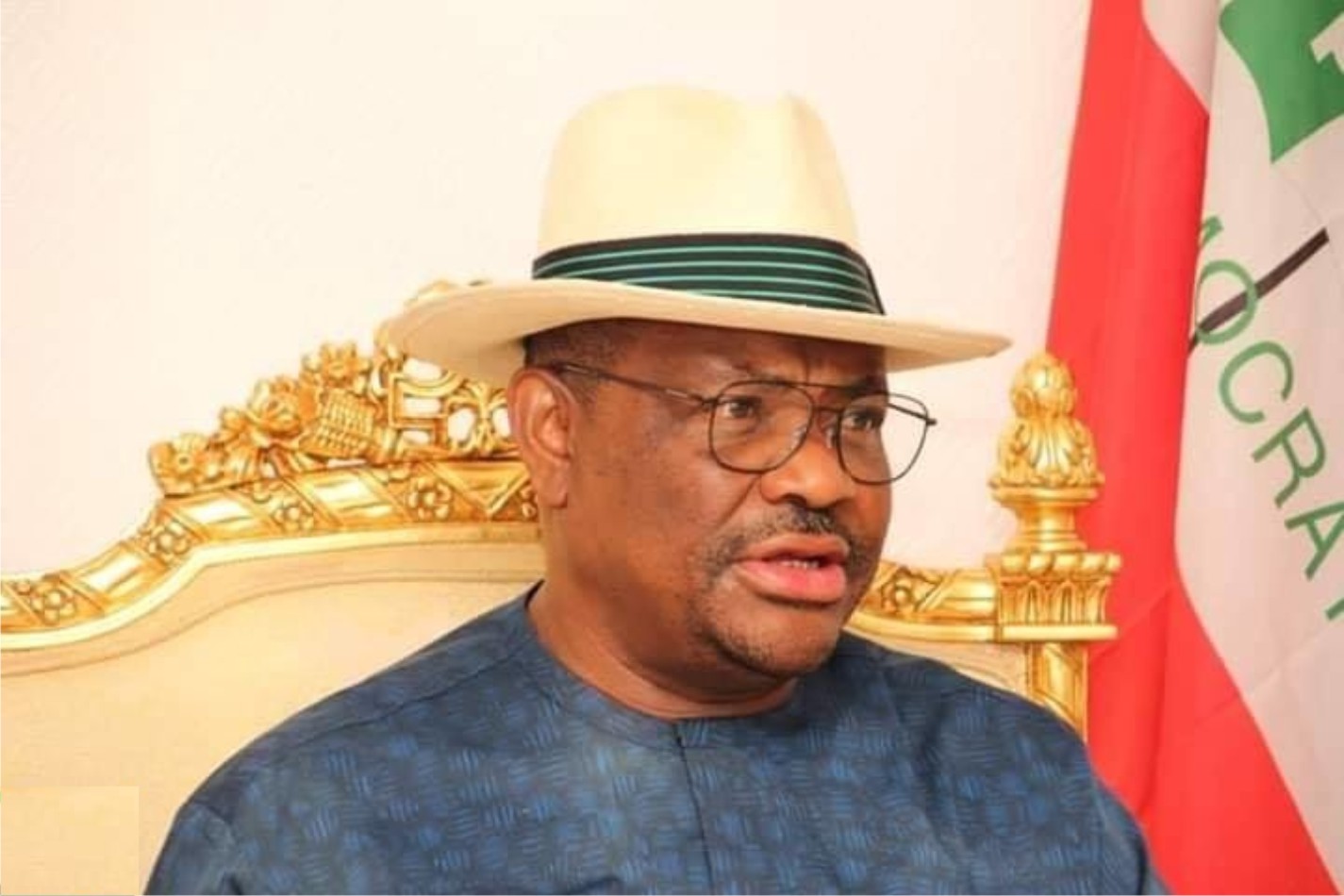 • hotels, guest houses and beer parlours must remain closed
•requests for waivers and entry permits from oil and gas companies will be considered on a case by case basis
Rivers State Governor, Nyesom Ezenwo Wike has announced a 24-hour total lockdown and a dusk-dawn curfew on Port Harcourt and Obio/Akpor Local Government Areas as part of the State Government's measures to check the spread of coronavirus.
In a broadcast on Monday, Governor Wike said: "Consequently, we have decided on the extreme measure of placing the entire Obio/Akpor and Port Harcourt City Local Government Areas under a 24 hours total lockdown from Thursday 7thMay 2020 until further notice.
Governor Wike said with the declaration, all residents of Obio/Akpor and Port Harcourt City Local Government Areas must stay at home.
He said: "On no account should there be any vehicular movements or gathering of more than two persons in these Local Government Areas, except those on essential services with appropriate authorization;
" All shops, trading or business activities, including currency exchange, in these Local Government Areas must also remain closed until further notice.
"All Landlords are advised to ensure that no shop or trading activity is opened or carried out in or around their premises or risk the confiscation of their property by the Government.
"Any person, group or institution that violates the lockdown and curfew in these Local Government Areas will be made to face the full wrath of the law. "
The Rivers State Governor directed the immediate arrest and prosecution of Chief B.A. Worgu and Mr. Isaiah Abraka for sneakily organizing night markets in defiance of existing ban on such activity.
Governor Wike said given the threat posed to the State by oil and gas company workers, it has reviewed all entry waivers and permits earlier granted to Oil and Gas Companies .
The Rivers State Government declared:
"(i) from now on, requests for waivers and entry permits from oil and gas companies will be considered on a case by case basis;
"(ii) all inward-bound vehicles and flights into Rivers State from oil and gas companies with workers for crew change or other essential operations must first submit details of their manifests to the State's taskforce on COVID-19 for proper vetting of their virus status before they can be allowed to enter the State;
"(iii) all operators of chartered flights into Rivers State for oil and gas operations, especially Bristow and Caverton Helicopters, should please comply with this directive and refrain from jeopardizing the lives of our people for the sake of making profits.
Governor Wike sternly warned the Chief Medical Director of the University of Port Harcourt Teaching Hospital to stop politicalizing the issue of coronavirus in the State with his rascally, irresponsible and ill-motivated utterances.
He said: "This Government is focused and therefore will not allow itself to be distracted on its battle against COVID-19. However, we will neither tolerate nor hesitate to deal anyone who dares to fabricate lies to rubbish the hard work and sacrifice we are making to save the lives in our State just to advance parochial partisan interests.
" I wish to reiterate that the hard choices we have to make as a Government and as a people over the COVID-19 pandemic are all premised on upholding the sanctity of human life.
"As a Government, we cannot abdicate this compelling responsibility and abandon our people to chances in the midst of this much dreaded and ravaging pandemic."
The Rivers State Governor pointed out that the latest of these positive cases was the 14th case that was flown in to Port Harcourt by Bristow Helicopters from an offshore oilfield facility in Akwa Ibom State on the 29th of April 2020.
He said these positive cases have shown and confirmed our fears that unvetted entry of Oil and Gas workers from Lagos, Abuja and elsewhere remains a potential source for the importation and spread of COVI/D-19 in our State.
He said: "We have also observed with disappointment the persistent disobedience to the State Government's lawful orders and or directives on COVID-19 by a number of communities and residents, especially in Obio/Akpor and Port Harcourt City Local Government Areas despite repeated warning.
"On the whole, we can all see that COVID-19 cases confirmed across the country are growing in numbers, meaning that the situation in our State, although still relatively low, can change for the worse, if we relax our measures or become complacent.
"In view of the foregoing, Government has resolved to impose additional measures by the Executive Order, I have just signed, which are targeted at reinforcing our efforts toward stopping the spread of the virus in the State, as follows:
"(i) All residents must wear face masks before stepping out of their homes to the public space;
(ii) The operations of all private motor parks, taxi ranks and loading bays throughout the State is hereby prohibited;
(iii) No commercial taxi driver should carry more than three passengers in his vehicles per trip;
(iv) No commercial bus driver should carry more than 40 per cent of full capacity of his vehicle;
(v) All tricycles (Keke NAPEP) must limit their passengers to two persons only;
(vi) No private vehicle should carry more than three persons in the car;
(vii) All drivers, persons or passengers in commercial and private vehicles, including tricycles, must wear face masks and observe the use of sanitizers;
(viii) All hotels, guest houses and beer parlours must remain closed;
(ix) A task force has been set-up to:
(a) arrest and prosecute any person without wearing face masks in public places or inside vehicles;
(b) impound and auction any vehicle with persons or passengers without wearing facemasks;
(c) arrest and prosecute any driver loading or off-loading passengers at any private motor-park, taxi rank or loading bay;
(d) impound and auction any vehicle loading or off-loading passengers at any private park, taxi rank or loading bay; and
(e) confiscate and auction any hotel and guest houses operating in defiance of the ban."
(f) Government will give N100,000.00 to any whistle blower who gives out relevant information leading to the arrest and prosecution of any person, hotelier or motorist that violates these directives.
The Governor said all hoteliers must provide the State Task Force on COVID-19 with the manifest of those already lodged in their hotels before the coming into effect of this directive.1
Governor Wike noted that while the State Government is battling the importation of this virus, the greatest threat to people's lives is posed not from outsiders but by those residents who are refusing to comply with the established directives and change their behaviour to conform to the new experience.
RSG's Medical Scholarship Producing Quality Health Professionals, Wike Affirms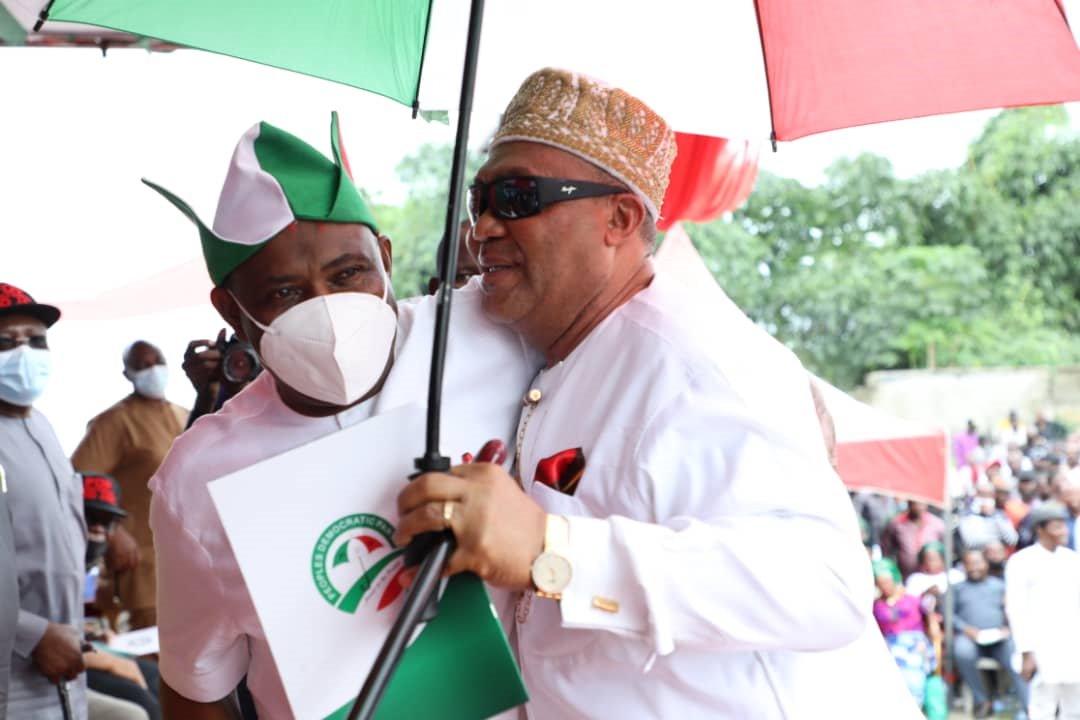 The Rivers State Governor, Chief Nyesom Wike, says the medical scholarship offered to Rivers students by his administration was a deliberate policy intended to produce well-trained professionals that would enhance quality healthcare delivery beyond the state.
The governor made the explanation at the 4th Matriculation ceremony of PAMO University of Medical Sciences, Elelenwo in Obio/Akpor Local Government Area of Rivers State, last Friday.
Wike stated that in the last three years, 100 Rivers students were awarded scholarship yearly to study medicine and other related courses at PAMO University, which was creating access to education for most indigent students.
He said the state government was impressed with the Founder and Pro-Chancellor of PAMO University, Dr. Peter Odili, for the establishment of the institution that has developed within a very remarkable time to be a centre of excellence in medical education with adequate capacity to produce medical doctors, pharmacists, medical technologists, and other healthcare professionals for the state and the country.
Wike said that such initiative by Odili, and indeed, any Rivers indigene, was worthy of support from the state government.
To this end, he announced additional N500million grant to enable management of the university to put in place the necessary educational infrastructure.
"We have decided to further support the growth and development of this university with yet another grant of N500million only. As we all know; the promise of education is better life just as no healthcare system can be effective without adequate number of qualified and skillful medical doctors and other related professionals, which our state, Nigeria and the world over are in dire need of.
"This was the reason we instituted the special scholarship scheme to cater for not less than 100 indigenous students of this university yearly for five consecutive circle of admissions with effect from the very first set of students.
"This special scholarship programme has covered four admission circles and benefitted 490 Rivers State students who are pursuing various medical courses in this university from inception to date."
Wike observed that if Odili, a former governor of Rivers State, did not establish PAMO University, all the students that matriculated, last Friday, and others who were already at different levels of their studies, would not have had the chance to pursue their educational dreams due to the admission crisis that continues to plague and frustrate the immediate transition of most youths from secondary to tertiary education.
The governor enjoined all the 490 Rivers State students, who are benefiting from the scholarship and others, to be diligent and committed to hard work in order to achieve academic success.
In his address, the Founder and Pro-Chancellor of PAMO
17, 000 Teachers Write Qualifying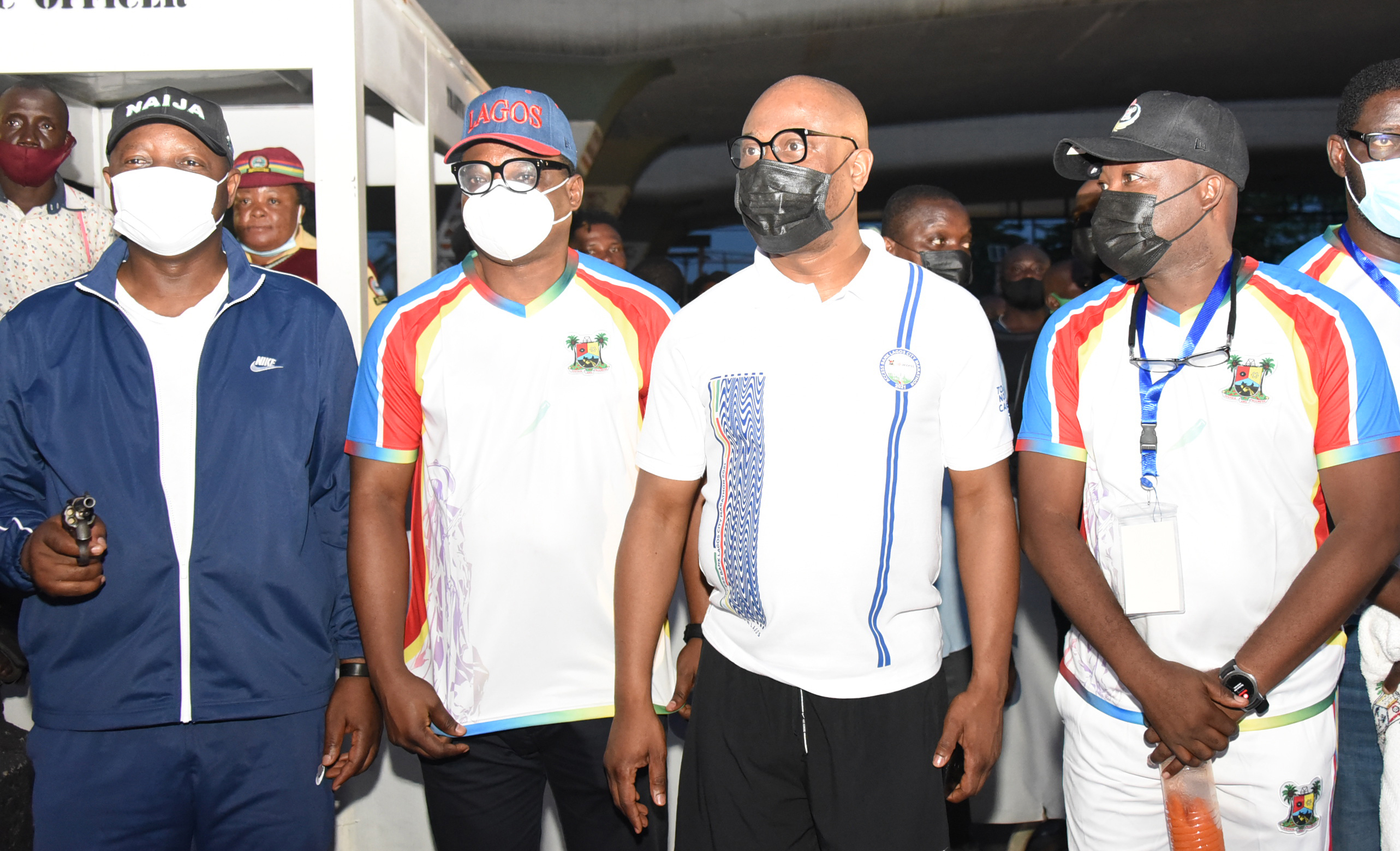 The Permanent Secretary, Federal Ministry of Education, Mr Sony Echono, has harped on the need for quality delivery in the education sector.
Echono gave the charge at the 2021 Batch 'A' Professional Qualifying Examination for teachers, organised by the Teachers Registration Council of Nigeria (TRCN) in Abuja, last Saturday.
The TRCN conducted the examination for 17, 141 candidates in 43 centres across the nation.
He said that the Federal Government, in its effort to ensure an improved education system in the country, had put modalities in place to ensure quality delivery.
He said that one of the modalities was ensuring that teacher sat for the professional qualifying examination before qualifying to teach.
"With time, if you do not have this certification you are not a teacher. You do not have the right to practice.
"We have commenced the process of enforcing and implementing the policy that only qualified teachers would be allowed to teach in our schools across the country.
"We are starting with all the government schools then we move to private schools.
"Right now we are discussing with state governments and school proprietors to ensure this is done.
"This is because the single largest investment one can make for the future generation is ensuring that they get quality education," he said.
He said that the introduction of technology in the sector, particularly in the writing of the teachers' qualifying examination had ensured an improved process.
The permanent secretary stressed that, "this year there is additional innovation in terms of Information Technology (IT).
"We now have an application where even the process of verification of identity is done electronically.
"Our ultimate goal in education is to collaborate with relevant agencies.
"We have been doing this with the Ministry of Communication and other agencies that require data.
"We want a situation where from the point where a child registers in any primary school in this country up to death, you have your record.
"You can update it but you will not change your identity," he said
He added that the database of all qualified teachers had been compiled as part of efforts to ensure only qualified teachers were allowed to teach.
According to him, there are qualified teachers that are not employed across the country, adding that no state had an excuse to keep unqualified teachers in their schools in view of that.
Echono assured teachers of the government's commitment to ensuring better welfare for them.
He said, "One thing the Federal Government has done is to approve a new welfare package for teachers and this has been encouraging.
"People now want to return to teaching because the remuneration will be higher than the civil service scale and tenure longer than what the civil servant has.
"We have commenced the implementation of this.
"We are working closely with the Head of Service and the Salaries and Wages Commission in computing rural allowances, science allowances, hazard allowances and all of that.
"This is to ensure that teachers get their reward on earth and not in the hereafter.
"We are also working out modalities to ensure that teachers with special needs get required facilities to teach effectively."
The Acting Director, Certification and Licencing, Teachers Registration Council of Nigeria (TRCN), Dr Jacinta Ametepe Ogboso, said the process was seamless across the centres nationwide.
She said that TRCN conducted the examination for 17, 141 candidates in 43 centres across the nation.
She added that of the 17,141, about 1, 300 candidates wrote the examination in Abuja.
"The examination went smoothly from all the centres, thanks to the use of technology.
"The technology is helping with accreditation online, helping with crowd control and impersonation.
"In terms of the number of registered candidates and performance, there is much improvement.
"It is a Computer Based Test (CBT) and when it was introduced there were challenges but today there is much improvement," she said.
The acting director disclosed that the professional qualifying examination was always conducted in two or three batches, adding that the next batch would likely be in October.
Narrative Of Unsafe N'Delta, A Conspiracy Theory, Wike Alleges
The Rivers State Governor, Chief Nyesom Wike, has accused international oil companies (IOCs) of being part to a conspiracy theory that the Niger Delta was unsafe in order not to relocate their corporate headquarters to the region.
The governor observed that so long as this kind of negative narrative geared at perpetuating injustice was not addressed, the country's corporate existence and stability would continue to be threatened.
Wike made these assertions at the official commissioning of the Nigeria Liquefied Natural Gas (NLNG) corporate headquarters, sitting on 126,060 square meters of land, in Port Harcourt, the River State capital, last Wednesday.
The NLNG head office is located at Amadi-Ama, on Peter Odili Road.
Wike noted that for several years, multinational oil companies and some vested interest groups have been promoting the negative narrative that Niger Delta was not safe to legitimise their sheer refusal to relocate their corporate head office to the region.
"If Rivers State is not safe, why will NLGN be operating in Rivers State, and have its headquarters in Rivers State? So, those proponents of insecurity, please, try to have a second thought. This state is safe. If the state is not safe, you cannot construct this edifice", the governor said.
Wike commended the NLNG management for taking a bold step towards strengthening its relationship with the people of Rivers State.
He stated that NLNG's presence in Port Harcourt City spoke volumes of the company's respect for Rivers State people, adding that the decision by the company to construct its head office in the state showed that Rivers State was safe for business.
"I am here because NLNG has shown a lot of commitment and support for the host communities and the state. The company has done well and has set an example for other companies to emulate.
"I am happy with what the company has done for the host communities during the construction of the building. That is what is expected. It has a very good relationship with its hosts in Bonny, and in other parts of the state, and I believe it will continue to enjoy a hitch-free business in the state," Wike said.
The governor said it was morally offensive for oil companies to continue to exploit oil and gas in the Niger Delta and locate their headquarters elsewhere in the country.
According to him, the claim that the Niger Delta was unsafe is not tenable.
"Understand that this conspiracy theory against the Niger Delta is a temporary thing. I can assure you, one day; everybody will come back to their operating base. Nobody can change it."
Wike challenged the multinational companies to prove if Lagos and Abuja don't have security issues as the rest of the country, today.
He maintained that the idea of flying in oil workers from Lagos to work in the Niger Delta, and then, fly them back, was detrimental to the nation's economic wellbeing.
The governor commended NLNG for showing the right example by relocating its corporate headquarters to Rivers State, which is its operational base, and assured the management that the state government would continue to create an enabling environment for businesses to thrive.
Wike further thanked the company for funding the 40kilometers Bonny-Bodo Road project of which the Federal Government was expected to provide counterpart funding.
He said that it was unfair for the Federal Executive Council to approve over N780billion for the Abuja-Kano Highway, but refuse to provide counterpart funding of just N60billion for the Bonny-Bodo Road project.
"There is so much injustice in the country, and if you don't correct it, there will continue to be problems. Injustice brings insecurity, whether you like it or not. When a people feel they are not part of the sharing of our national cake, what do you want them to do?", Wike asked.
In his remarks, the Managing Director of NLNG, Tony Attah, said the iconic edifice was intended to convey the company's bold presence in Port Harcourt and the Niger Delta region.
According to Attah, the building and commissioning of the corporate head office, was in line with its vision of being a global LNG company, helping to build a better Nigeria.
He stated further that the corporate head office has made the company more visible, adding that the office was an unequivocal statement that NLNG remains a committed partner to the people of Rivers State in the sustainable development of the state.
"Nigeria LNG's resolve to relocate its corporate head office from Lagos, where it was established from inception of its operation was a well thought-out decision that, among other things, demonstrates our strong bond of friendship with Port Harcourt and Rivers State, even as we reinforce our commitment to stand tall as a Nigerian brand in the global marketplace.
By this action, we also attest that Rivers State is not just the 'Treasure Base of the Nation' but the home of uncommon hospitality, which we have come to enjoy and reciprocate at every opportunity.
"Beyond building a head office for our business, the beautification of this once remote locality was also in our hearts when we started this project. Earlier in August, 2018, we had opened a part of this complex – an ultra-modern Transit Lounge – to enable a smooth and comfortable sail between our operating base on Bonny Island and the state capital.
"The construction of the facility was actually our first major step at transforming the shoreline, and since then, we have intensified our usual efforts at making the creek a viable waterway for meaningful human activities. Today, we can pride ourselves, even if modestly, as a beacon of modernity in this axis of Port Harcourt. But equally important, we hope that our presence will trigger positive developments in real estate and ancillary businesses in the area.
"The commissioning of this complex is coming at such an auspicious time in the life of Nigeria LNG, a time when we have astutely proven our self as an excellent and reliable player in the global LNG market, with 20 years record and still counting. Our doggedness towards achieving even more success in both the international market and the domestic energy sector has prompted the commencement of our Train 7 project, which has been avidly socialized among all critical stakeholders," he said.
He stated that one of the signs of the company's commitment to the people of Rivers State in the sustainable development of the state is the N120billion Bonny-Bodo Road, which NLNG was partly funding.
Attah added that some progress has been achieved in one of the most significant CSR initiatives by any single entity in the country, and that the 40-kilometre road would boost economic activities and ultimately better the lives of thousands of Nigerians in Rivers State.
He expressed delight that the company was driving Nigeria's gas revolution and investing huge resources in human capacity development in its host communities.
Also speaking, the Minister of State for Petroleum Resources, Chief Timipre Sylva; thanked the NLNG for playing a very crucial role in the country's gas expansion project.
According to him, for decades, the NLNG has demonstrated commitment to the country's aspiration to be a leading gas producer in the world.
Former managing director of NLNG, Chima Ibeneche, said he initiated the move to relocate the NLNG corporate headquarters from Lagos to Port Harcourt because it was just the right thing to do.
As part of the commissioning, the governor was led on a tour immediately after the ribbon-cutting by the Chairman of NLNG's Board of Directors, Dr Edmund Daukoru; together with the Managing Director/Chief Executive Officer, Engr. Tony Attah; Deputy Managing Director, Engr. Sadeeq Mai-Bornu; and other members of the company's Senior Management Team.
The head office is a four-storey complex with cluster buildings occupying 76,000 square metres of land, and equipped with one board room, 121 office spaces, 51 meeting and huddle rooms, smart and ergonomic workstations, a library, a press centre and a crèche.
Other features of the office include a transit lounge for the company's jetty, warehouse, a dedicated fire station, gym, two banking halls, an ATM gallery, and ample green area.
The governor had in 2015 flagged-off the construction of the building at its ground-breaking ceremony.
NLNG is owned by four shareholders; namely, the Federal Government of Nigeria, represented by Nigerian National Petroleum Corporation (49%); Shell Gas B.V. (25.6%); Total Gaz Electricite Holdings France (15%); and Eni International N.A. N. V. S.àr. l (10.4%).