World Post Day: A Reflection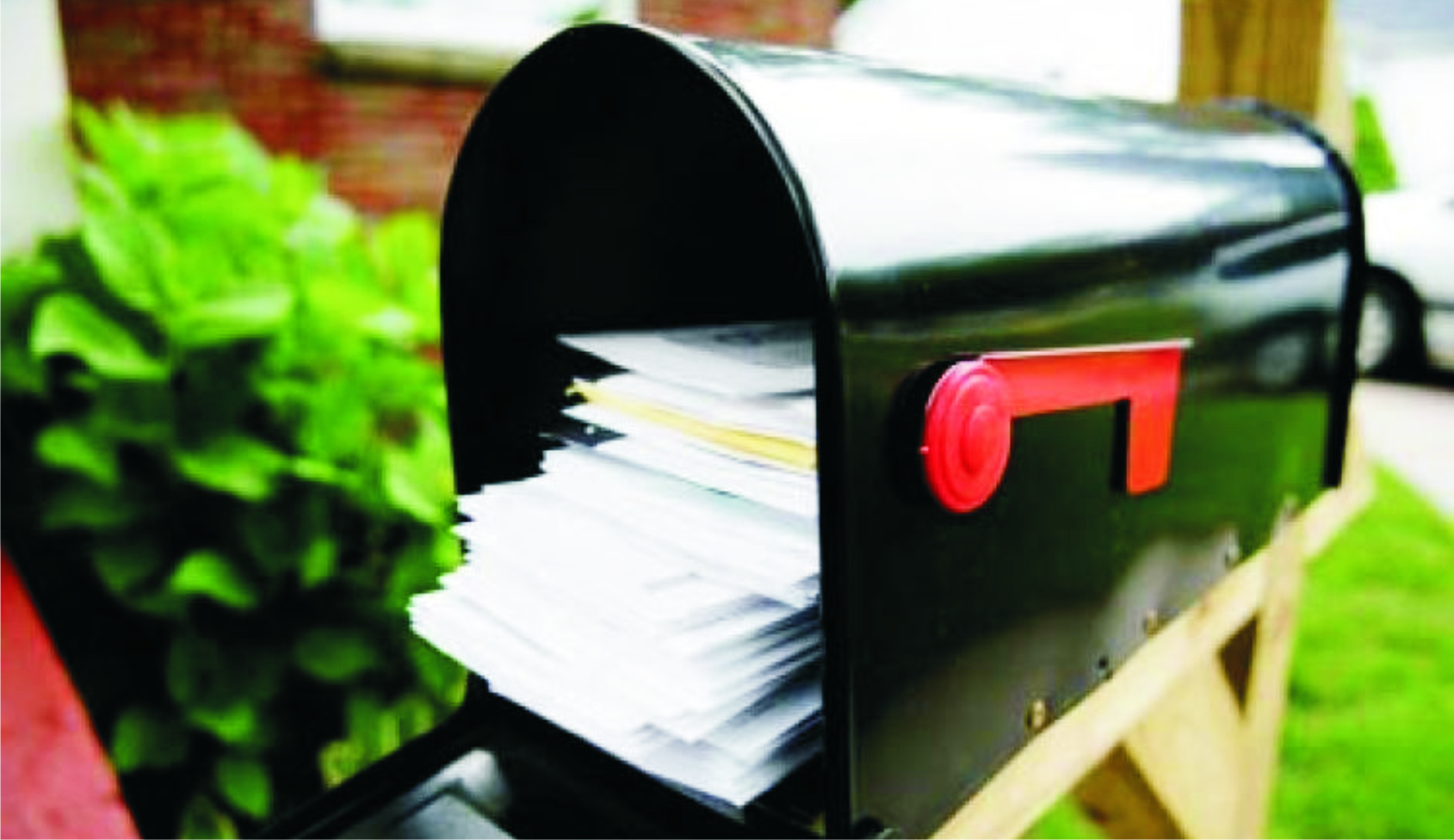 October 9 was observed globally as World Post Day. Although the occasion is past, it is necessary to say a few things about the experience of the older generations of Nigerians with postal services. There was a golden era of the popular P&T, humourously called "Palavar and Trouble, even though its services had to do with posts and telegraphy. Those who know what was to do business with P &T, coined the term befitting its operations as well as an appropriate term depicting the behaviour of its staff.
To say that someone is making "Post Office face" is depictive of rudeness and snobbery. Such work habit has been responsible for putting a number of people out of the labour market and kept some women single in old age. When a business organization alleviates its customers, it loses their patronage and sympathy. Old P & T was notorious for high-handedness, arrogance and snobbery towards its customers.
Perhaps, the change of its name to NIPOST was meant to launder its corporate image. Did it work?
By the time Nigeria became independent, P & T occupied an exalted and powerful position in the nation's economy. What was known as P & T Quarters could be likened to Aso Rock in the olden days. There were three most exalted government establishments anyone would work, namely: P & T, Nigeria Ports Authority and the Nigeria Railways. The era of oil boom had not come.
The prestige of these establishments was such that the Ports Authority and Railways had separate police units and quarters, and the P&T was the harbinger of sneaky spying into postal documents and telecommunications. Today, the story is quite different from what the past was. The decline in the Railways began with its chief executive having more official cars than any other senior civil servant in Nigeria. His reply when confronted officially was that: "I love cars". So, let it be with Dr Ikejiani!
Those who know about P&T training school in Oshodi in the first six years after Nigeria became independent, would testify that it was a beehive of activities, responsible for manpower up building. Communication experts in the armed and security forces had some forms of training there. Things began to change after 1966 and rather than talk about P & T and its roles in posted and telegraphic services in Nigeria, what we hear of today are internet and electronic communications.
Morse code is now an out-dated technology!
Of more relevance to the Nigeria public with regards to the obsolescence of the old wonders of the post and telegraphic service, is the issue of attitude of service providers. Yes, stamp and stamp duty remain relevant in business transactions and revenue generation. Even stamp collection was a creative hobby for youths in the past, but today, it is possible that some secondary school students may not have seen various stamps. Those who transact business and enter into agreements rarely know what role stamp should play.
What used to be known as cablegram in the past would sound like Greek to some Nigerians now. But modern telecommunications technology has made it possible for anyone to talk to other people anywhere on earth, and even see their faces as you discuss. When P&T was responsible for the installation of telephones, it was possible to wait for over 24 months before a subscriber could have a telephone in his home. Phone was a symbol of status.
Far more instructive is the fact that a communications military macho-man who later became a popular senator, once told Nigerians that telephone was not meant for everybody. Now we see children of the agbero-class of Nigerians make use of cell phones every day.
Workers in Nigerian postal services were readily associated with lukewarm attitude, coupled with arrogance and snobbery. For a public servant to be lackadaisical can be a disservice to an establishment. "Post-office face" phenomenon is not confined to workers in the postal services, but it is a serious attitudinal aberration quite common in public establishments. Neither are female workers alone in the exhibition of Irritating snobbishness.
One such snobbish university administrative officer learnt a bitter lesson when he was jolted by the discovery that the person talking to him was a professor on accreditation mission. Of more value is the fact that snobbish people miss opportunities that can come with being nice to strangers.
People exhibit and expose the quality and nature of their up bringing through the way they relate with others. Thus, the attitude of antagonism, confrontation and snobbery would draw similar reactions from those we meet daily. But it pays better to be polite, courteous and humble.
It cannot be said that the attitude of brashness and lack of courtesy among people can be attributed to current economic conditions. Neither is such behavioural pattern peculiar to any particular class of people or sex. What is worrisome is that lack of courtesy is becoming increasingly pervasive among Nigerians. Does military rule have anything to do with braggadocio and coarseness among Nigerian citizens? Maybe!
The history of postal services in Nigeria is quite an instructive one. We are reminded that we live in a world where change is a constant factor. Those pretty and handsome ones who made "post-office face" in the past must be quite old now, with wrinkled faces. As we think of the World Post Day, let us also remember that we can price ourselves out of market when we make too much "shakara" in our relationships with others. Politicians who forget that change is a constant factor in life should think of a Haitian idiom that those who live in the air cannot rest their feet on the ground. Good lessons from P&T!
Bright Amirize

RIVERS Approves Review Of 2020 Budget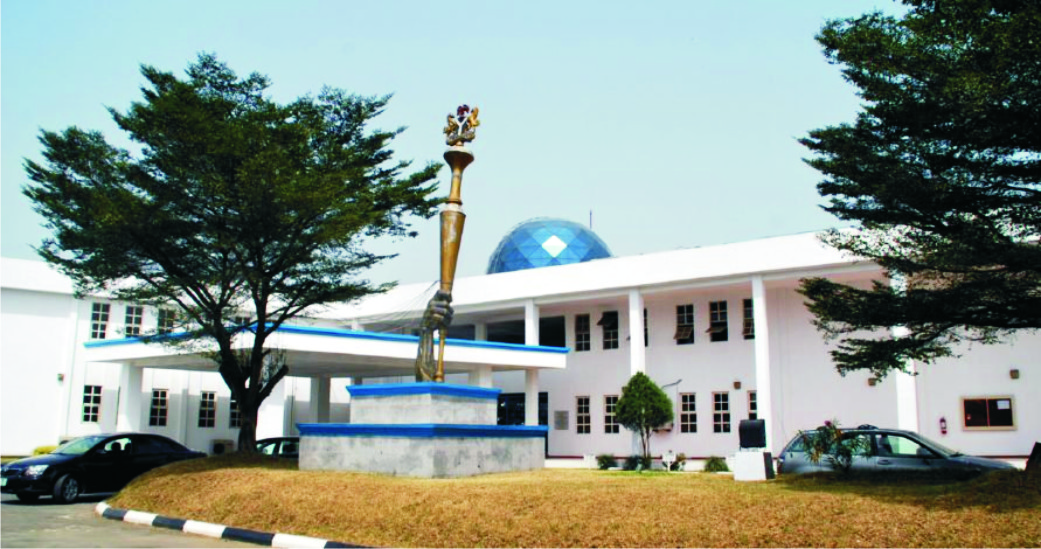 The Rivers State Executive Council has approved the review of the 2020 Budget in line with the present economic realities occasioned by the coronavirus pandemic.
Accordingly, the State's 2020 Budget has been reviewed by 48 percent from N530,813,357,619.00 Billion to N300,370,071,183.00 Billion.
The State Commissioner for Finance and Supervisory Commissioner for Budget and Economic Planning, Mr. Isaac Kamalu announced on Wednesday, while briefing journalists after the State Executive Council Meeting presided over by the Rivers State Governor, Chief Nyesom Wike at the Government House, Port Harcourt.
Mr. Kamalu stated that the State Executive Council also gave approval for the review of the 2020 Medium Term Expenditure Framework, accommodating a downsizing of the budget, pointing out that the decision was taken in consideration of all necessary parameters geared towards offering the state purposeful service and effective leadership.
Also speaking, the State Commissioner for Transport, Mr. Sunny Ejekwu said the State Executive Council also approved a Free Bus Scheme with a fleet of 28 Luxury Buses to convey commuters free of charge during this COVID-19 period.
He said the Scheme which would start from Monday, June 1,2020 is part of measures introduced by government to ameliorate the sufferings faced by those living and doing business in the state.
Mr. Ejekwu announced that the Free Buses would convey commuters in Obio/Akpor, Port Harcourt, Eleme and Oyigbo Local Government Areas.
The Commissioner also stated that wearing of facemasks would be a compulsory requirement for any commuter who would want to enjoy the free service.
Earlier, the State Commissioner for Information and Communications, Mr. Paulinus Nsirim announced the setting up of an Executive Council Committee to work out modalities that would outline conditions that would be met by those who intend to bury their loved ones  during this period.
According to him, the Committee is headed by the Secretary to the State Government, Dr. Tammy Danagogo while the Attorney General and Commissioner for Justice, Prof. Zaccheus Adangor, Commissioner for Special Duties, Dr. Thomas Bariere, Commissioner for Youths, Mr.Prince Ohia and the Special Adviser to the Governor on Special Projects, Mr Dax Kelly are to serve as members.

COVID-19 Decisions Are Taken By State Security Council – Governor Wike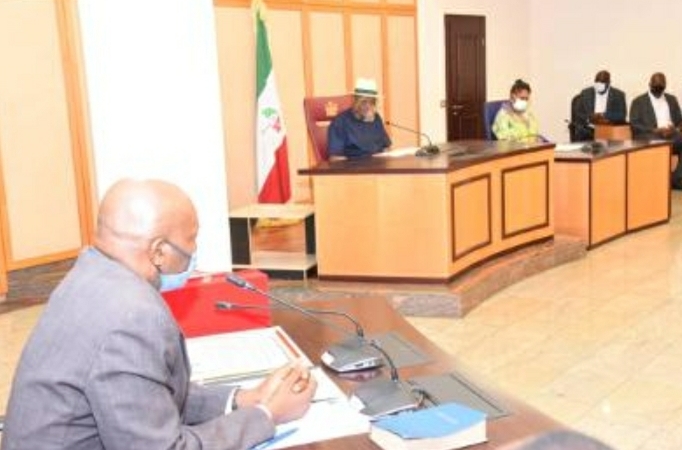 Rivers State Governor, Nyesom Ezenwo Wike has stated that the State Security Council takes all decisions  in  the prosecution of the COVID-19 pandemic in the State.
Governor Wike who stated this on Tuesday when the Executive of the Nigeria Hotel Association, Rivers State Chapter paid him a courtesy visit at Government House, Port Harcourt pointed out that he has never taken any unilateral decision.
The State Chief Executive noted that all decisions taken by the State Government are for the overall good and interest of the Rivers people as no right thinking government would deliberately take decisions that would negatively affect the lives of the people.
"I don't take decisions alone in the fight against COVID-19. All decisions are taken  by the State Security Council and they are for the overall interest of Rivers people.
" You know people applaud government decisions when it  suits them but when it does not favour them they say it is  politically motivated.
"Rivers State Government does not have anything against hoteliers in the state, but decided to shutdown their activities because some cases of  COVID-19 were recorded in hotels," he stated.
Governor Wike also blamed the hoteliers for failing to assist government in providing relevant information regarding those that test positive of the coronavirus in their hotels.
According to him, adequate information would have helped  the State Ministry of Health and other relevant agencies to carry out proper contact tracing.
"Its not possible that the State Government will intentionally close down hotels. But what I see is that people play politics with everything.
"The  demolition of Prodest Hotel and Etemeteh Hotel in Eleme Local Government Area by the State Government became necessary because the owners failed to comply with  Executive Order 7," he said.
The State Chief Executive stated that he is more pained than any other person in the state that churches and mosques are not holding their full religious activities because of COVID-19.
"I can't believe that I will be sitting here as a Governor and take a painful decision that will make  churches and mosques not to hold full religious activities, " he said.
The Governor lauded members of the State Chapter of Nigeria Hotel Association for identifying with government efforts in the fight against COVID- 19.
Earlier, the State Chairman, Nigeria Hotel Association, Mr. Eugene Nwauzi commended Governor Wike for leading the fight against coronavirus in the country.
Mr. Nwauzi noted that but for the efforts put in place by the Governor, the spread of COVID-19 would have taken a dangerous dimension in the state.
He however appealed to the State Government to  relax the ban on hotel businesses, assuring that all protocols put in place for the containment of the spread of the virus would be fully observed by hoteliers.

RSG Cancels Lockdown Of Obio/Akpor, Port Harcourt Local Government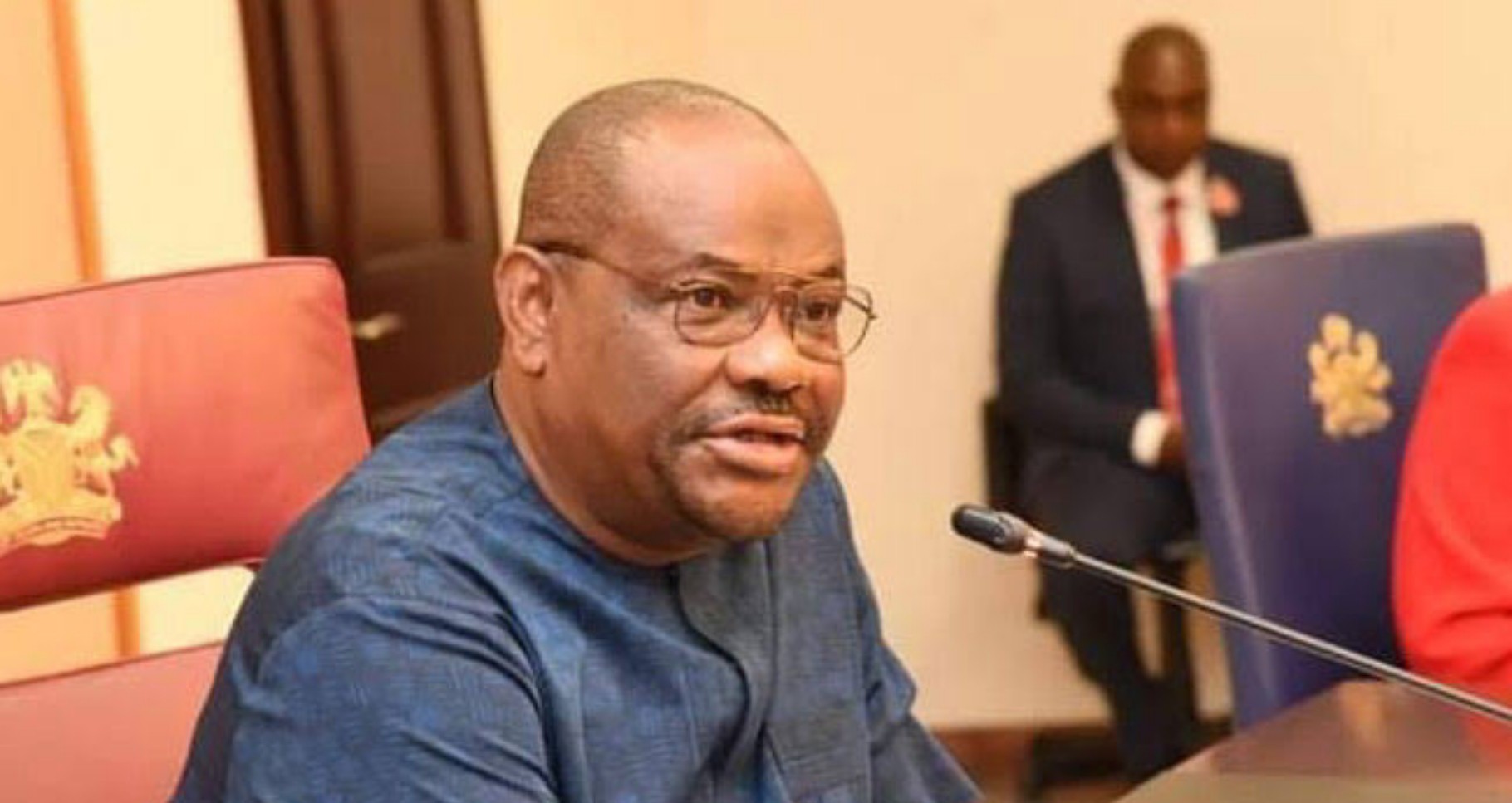 ? Imposes state-wide curfew 8p.m to 6a.m from June 2, 2020 till further notice
? Uncovers plan by one Bobosky to instigate violence in 6 LGAs
? Investigating alleged outbreak of coronavirus in Bonny LGA
Rivers State Government has cancelled the proposed lockdown of Obio/Akpor and Port Harcourt Local Government Areas scheduled to resume tomorrow.
Governor Nyesom Wike who stated this in a state-wide broadcast also announced the imposition of 8p.m to 6am curfew in the 23 Local Government Areas of the State with effect from June 2,2020 till further notice.
The Governor also revealed that government has uncovered plans by some criminal elements led by one Bobosky to cause security breaches in Khana, Eleme,Gokana, Tai, Oyigbo and Ikwerre Local Government Areas.
"After a comprehensive review of the measures taken and further considerations placed before us by well-meaning members of the public, the State Security Council has decided to cancel the proposed lockdown on Obio/Akpor and Port Harcourt Local Government Areas of the State.
"In essence, no part of Rivers State is or will be under any lockdown from this moment and this will be so, except where it becomes necessary again.
"As we all know, the regular washing of hands, religious wearing of face masks, keeping effective physical and social distance of between 1.5 to 2 meters from other people, completely avoiding touching of faces with unwashed hands, and cleaning of surfaces we regularly touch have been identified as some of the most effective measures against contracting this virus in the absence of vaccine, " he said.
According to the Governor, government would re-enforce the decisions on the continuous implementation of the following measures throughout the State:
(i) All land borders, including all exit and entry routes into Rivers State shall remain closed to human and vehicular traffic, except those on essential services and duly exempted.
(ii) All residents must wear face masks or covering into any public space, including our roads, banks, shopping malls, shops, hotels and in any lawful social gathering.
(iii) The State task force and the security agencies have been directed to arrest and summarily prosecute any person seen on our streets or any other public place without wearing face masks.
(iv) All banks, motor parks, hotels, restaurants, shops, business centres, shopping malls, and offices must maintain social distancing and enforce the wearing of face masks in their premises.
(v) The State task force and security agencies have been directed to seal up, prosecute and confiscate to the State any bank, shopping mall, restaurant, shop, business place or office that fails to enforce social distancing and the wearing of face masks in its premises.
(vi) In addition to providing daily guest list to the Police and the Department of State Security, hoteliers must not host large gatherings, including parties and receptions. Defaulting hotels will be sealed-up and the owners summarily prosecuted.
(vii) All bars, beer palours, or drinking joints, night-clubs, viewing centres, open markets and cinemas shall remain closed until further notice;
(viii) Oil mill market in Obio/Akpor Local Government Area shall remain closed until further notice;
(ix) Oginigba Slaughter market in Obio/Akpor Local Government Area shall similarly remain closed until further notice.
(x) Mbiama market in Ahoada West Local Government Area shall also remain closed until further notice;
(xi) All public weddings, burials and large social gatherings shall remain banned.
(xii) Churches and other religious gatherings should continue to comply with the existing advisory on social distancing, initiate temperature checks and enforce the wearing of face masks during their activities;
(xiii) Dealers in Ikoku Spare Parts markets are warned for the last time to stop converting public roads to mechanic workshops or risk final closure.
(xiv) Similarly, no mechanic workshop should be found along Ikwerre road as Government will prosecute defaulters and confiscate any vehicle being repaired on any public road.
(xv) Private and commercial vehicles, including tricycles must continue to limit their passengers to the number earlier established and enforce the wearing of face masks by all passengers. Defaulters will be prosecuted and their vehicles confiscated by the Task force.
These measures, he said, are in the best interest of our State, to protect our lives, businesses, and jobs as well as, to prevent our troubled economy from suffering irreparable damage.
"This also means that, residents now bear much greater responsibility to stop and prevent our State from suffering the exponential and potentially devastating spread of the virus being experienced across the
"As 60% of the positive cases recorded in the State are connected with oil company workers, we have initiated a meeting with all the major oil companies to work out strategies on how we can stop this trend and stop the risk this category of workers now pose to the State.
"Government is also investigating the rumored or suspected outbreak of the coronavirus at Bonny Island.
"Our team of medical personnel led by the Commissioner for Health has visited Bonny Island and collected samples from suspected cases for analysis and immediate intervention should the results indicate the outbreak of the virus in the area, "the governor said.
The State Chief Executive also revealed that intelligence has intercepted a clandestine plan by some criminal elements led by Bobosky to cause security breaches in the State by instigating violence and burning down churches in Khana, Eleme, Gokana, Tai and Oyigbo Local Government Areas of the State.
He  assured all residents that the State Government is fully ready and prepared to deal with the situation and continue to guarantee the protection of lives and property throughout the State.
The Governor implored all residents to be vigilant and report all suspicious characters and movements in their neighbourhoods to security agencies.
"Leaders and vigilante groups in our communities are to work with the security agencies to enforce  curfew in their localities and arrest and prosecute anyone that violates the curfew order.
"We urge our people to stop the fake news on social media; stop the baseless bickering, the needless blame game, and the seditious rumours that does no good to our image or provide any solution to the common challenges that we face.
"Rather, we should all come together, put our fate in our own hands and work for the common good of all, whether as individuals, families or as communities," he stated.
The Governor commended all health workers who have continued to put their lives at risk in the forefront in the battle against  COVID-19.