Military, Boko Haram Clash Claims Four Soldiers, Seven Terrorists …Army Loses Four Trucks To Insurgents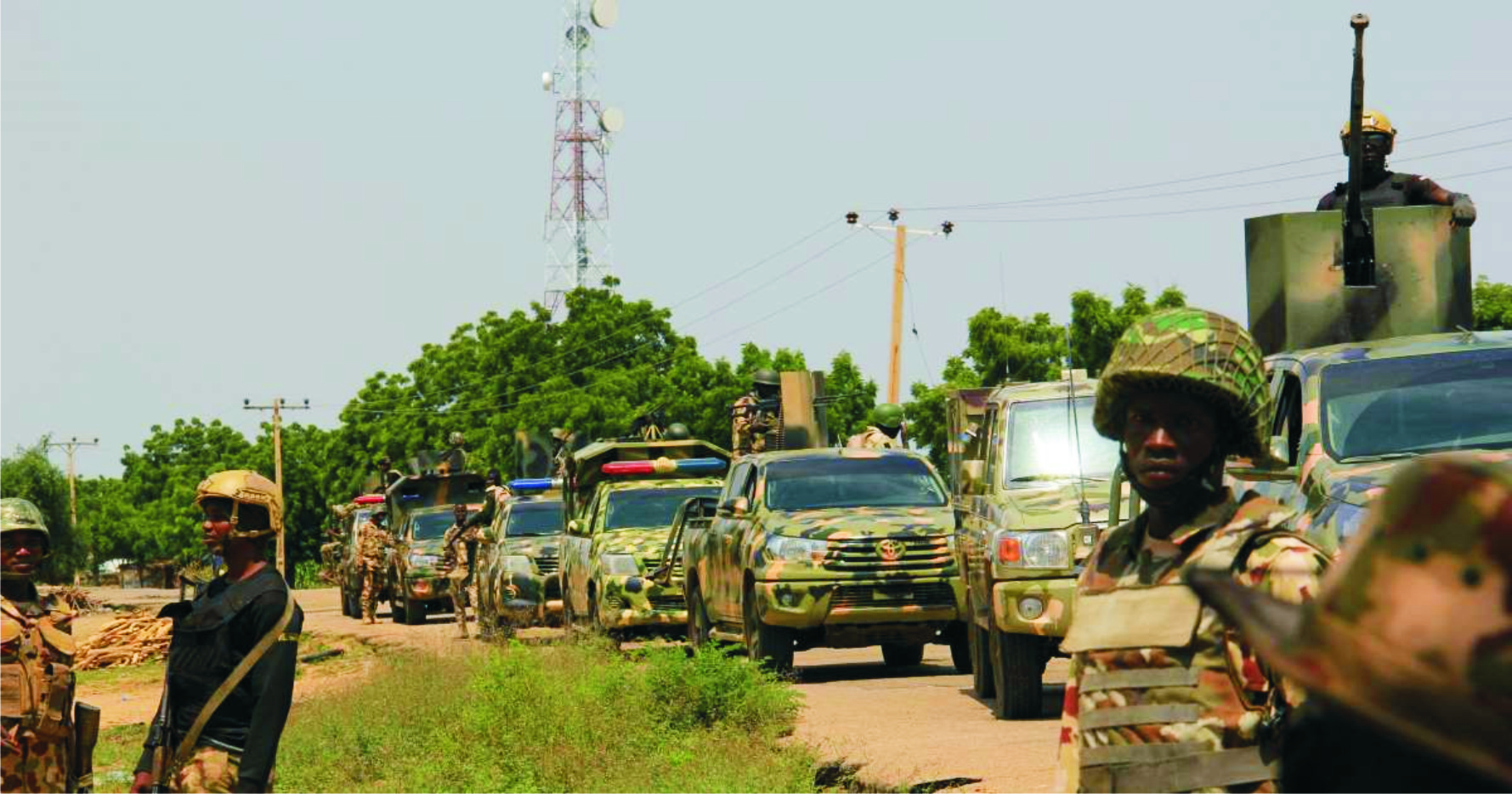 At least, four Nigerian soldiers and a militia fighter were killed in clashes with IS-aligned jihadists in Borno State, security sources said, yesterday.
Fighting erupted, late Saturday, when troops ambushed a convoy of the Islamic State West Africa Province near Jakana village, 42 kilometres (26 miles) from the state capital in Maiduguri.
"We lost four soldiers and a member of the vigilante group in the fighting," a military officer said in reference to an anti-jihadist militia in the region.
"The terrorists came in large numbers and our troops fought gallantly but they were overwhelmed," added the officer who asked not to be identified for fear of sanction.
Several troops were also injured and four trucks were lost to the militants, he said.
The jihadists were riding in pick-up trucks fitted with machine guns according to an anti-jihadist militiaman who confirmed the death toll.
In a statement issued Sunday, the Nigerian military said seven jihadists were killed and eight injured when their vehicle hit a landmine during a clash near Jakana on Friday.
The improvised explosive device had been planted by the jihadists, army spokesman Colonel Aminu Iliyasu was quoted as saying.
He called the blast a "tactical boomerang".
Reacting to the incident, the Nigerian Army, yesterday, said seven Boko Haram militants were killed, while eight others were crippled when a Toyota Sam Sahara Model, belonging to the terrorists stepped on an Improvised Explosive Device (IED) laid by them against Nigerian Army troops at Lamba'a Forest along Jakana – Mainok Road in Borno State.
According to a statement by Nigerian Army Operations Media Coordinator, Col. Aminu Iliyasu, "The self-inflicted destruction consumed seven Boko Haram criminals while eight others suffered severe injuries. Consequently, troops have mobilised to the general area for route clearance and mop-up operation."
The statement said, this was as a result of artillery bombardment and ground assault by troops of the Nigerian Army, which have been intensified across Operation Lafiya Dole Theatre, resulting in more Boko Haram casualties.
"This is a clear case that can be best described as a tactical boomerang. The incident happened on Friday, October 18, 2019, while some marauding Boko Haram criminal elements who were escaping the unbearable battle heat turned on them by NA troops," the statement added.
In another development, a syndicate that specializes in the smuggling of smoked fish from the Lake Chad region for sale in some parts of Nigeria have been busted by the diligent troops of Operation Lafiya Dole.
The statement said, "Reliable information available revealed that Boko Haram criminals/Islamic State of West Africa Province (ISWAP) and their collaborators are using the fish business to finance and sustain their heinous activities.
"The proceeds from the sales are believed to be channelled into the procurement of food stuff, groceries, drugs, toiletries, vehicle spare parts and other items for the sustenance of their criminal activities.
"In a related development, troops of Sector 3 Operation Lafiya Dole, while acting on a reliable intelligence, raided the residence of some suspected illegal fish smugglers near Water Board Internally Displaced Persons (IDPs) Camp in Monguno LGA of Borno State.
"Four suspects were arrested and 16 sacks of smoked fish concealed in a room were recovered.
"In a similar operation conducted by troops of Sector 2 Operation Lafiya Dole on October 10, 2019, nine vehicles loaded with illegal smoked fish consignments were equally intercepted at Bukarti in Geidam LGA of Yobe State en-route Hadejia in Jigawa State. Consequently, 18 suspects including drivers, conductors, mechanics and agents were also apprehended.
"In another development, troops deployed at a check point along Baga Road in Borno State while on Operation Positive Identification arrested one Musa Ishaku, while in possession of a fake Nigeria Customs ID card which he has been using to deceive security agencies.
"Additionally, troops of 1 Division also rescued four kidnapped students from bandits at Gurmi Village in Chikun LGA of Kaduna State after a brief fire fight with criminals.
"In Rivers State, troops of 16 Brigade Garrison (Main) raided a suspected sea pirates' camp at Tingibibi Ogu/Bolo LGA of Rivers State. The suspected sea pirates, who obviously could not withstand the overwhelming fire power of the troops, fled the enclave in disarray. Items recovered from the camp include one AK-47 rifle magazine, five rounds of 7.62mm special ammunition, three cartridges, one binocular and three para-red rocket.
"In the same vein, troops neutralised one armed robber during an anti-robbery operation at Adipet Filling Station along Rukuba Road in Jos North LGA of Plateau State. Others were believed to have escaped with gunshot wounds.
"Similarly, following confessional statements made by an arrested notorious bandit/kidnap kingpin named Yellow, troops of 3 Brigade tracked and arrested one of his gang members, Dahiru Dogo in Falgore Forest in Kano State.
"The Chief of Army Staff, Lt-Gen Tukur Buratai wishes to reassure the general public on the resolve of the Nigerian Army to rid the society of criminal elements for a secured environment."
Jakana lies on a 120-kilometre highway that links Maiduguri and Damaturu, the capital of Yobe State.
Jihadists have raided military bases and attacked troops and motorists along the highway in the past.

FG Approves Final Evacuation Flight From US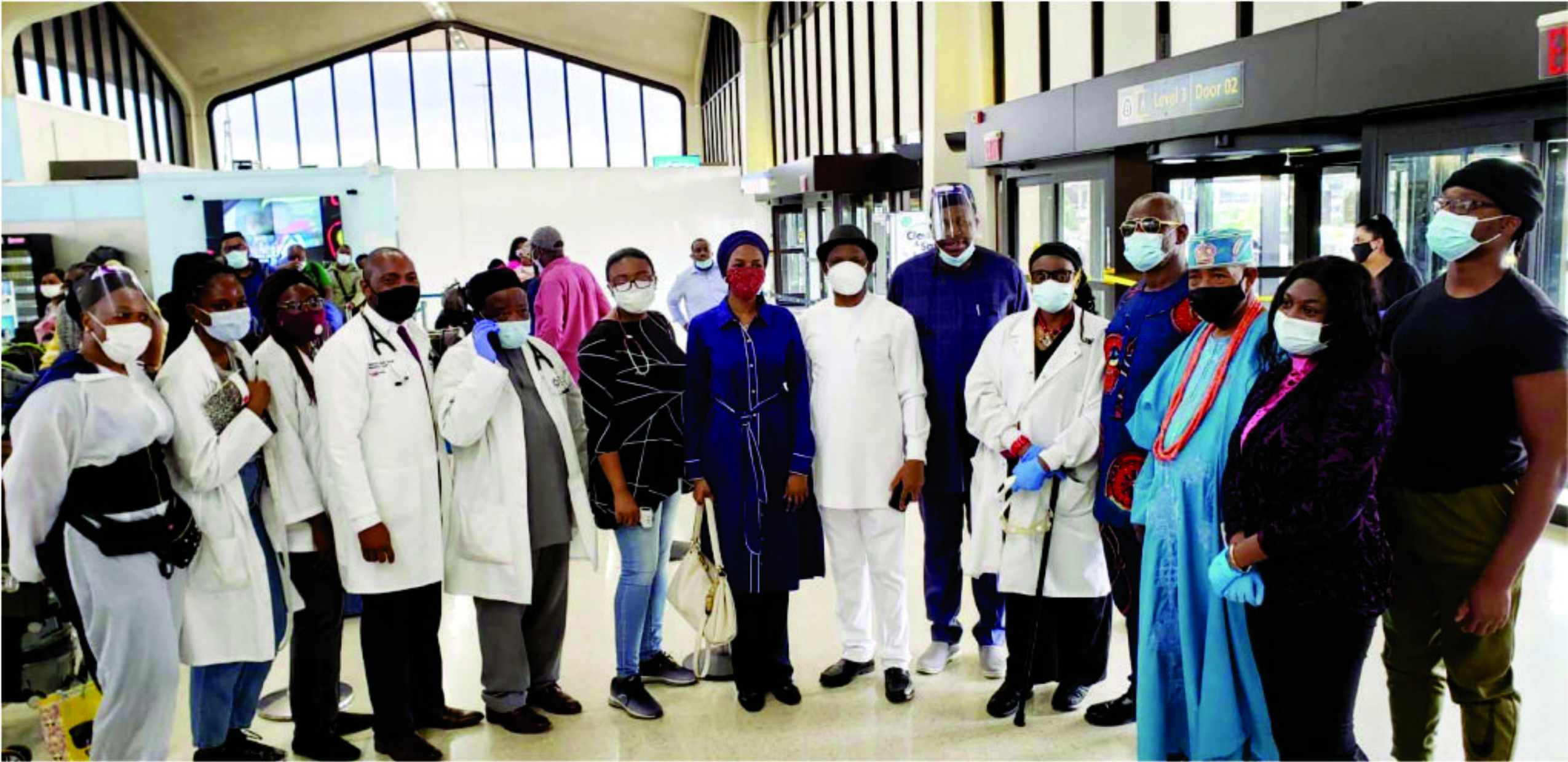 The Federal Government has approved the ninth and last evacuation flight for Nigerians stranded in the United States due to Covid-19 travel restrictions.
This was announced by the Consul General of Nigeria in New York, Mr Benaoyagha Okoyen, in a statement dated August 10, 2020, on behalf of the country's missions in the U.S.
According to the statement, the flight is scheduled to convey the evacuees from New Jersey on August 20 to both Abuja and Lagos.
This would come after the seventh and eight evacuation flights scheduled for August 15 and August 19, respectively, from Houston, Texas, to Lagos.
The government had so far evacuated 1,739 stranded Nigerian citizens in six special flights from the U.S. which is witnessing a second wave of Coronavirus infections.
That country's Covid-19 tallies as at Monday stood at 5,044,864 infections with 162,938 deaths, according to data compiled by the John Hopkins University of Medicine.

Wike Decries Encroachment On Government Land …Moves To Restore Foremost Academic Institutions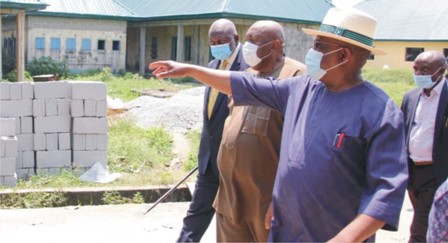 The Rivers State Governor, Chief Nyesom Wike has decried the encroachment of government land in the state.
He described as unfortunate the excuse by residents to encroach on the land owned by Government Comprehensive Secondary School, Borikiri, Port Harcourt.
The governor made the observation, yesterday, when he visited the school to see the extent of encroachment there.
"It is most unfortunate that our people will always want to encroach on school land believing that nothing will happen. This is not acceptable. I pray that this does not continue.
"This is because another government can come up tomorrow and bring down such illegal structures. People will then bring ethnic colouration to it.
"I have endorsed the redesign of the Government Comprehensive Secondary School, Borikiri in order to restore its former glory.
"The school, which had made the state proud and produced eminent Nigerians cannot be allowed to die.
"I believe that this is one school that has made name for us. Nigerians and Rivers people should know that we cannot kill it.
"We will do everything we can do to bring it back to its lost glory. We may not demolish all the structures because of those erected as historical symbols," he stated.
Wike applauded the Old Boys Association of the school for showing interest in restoring the glory of the school that made them to be responsible citizens, and also commended them for setting up a technical committee to achieve their goal.
"I am happy with their concerns. If Old Boys of other schools can show the kind of support these ones are showing to their school, I think we will go a long way.
"The Old Boys Association has agreed to set a technical team. They will do a redesign of the entire school based on the available land because there was too much encroachment.
"We are going to give them all the necessary support to achieve maximum result. They will also supervise the construction work themselves to ensure that they get the quality they want," he added.
President of the Old Boys Association of the School, Noble Abe, thanked the governor for supporting the vision of the association.
He said almost fifty percent of land belonging to the school has been illegally taken over by residents but they are willing to make use of what is available in restoring the school.
"Close to 50 percent of the land owned by the school has been encroached upon. The governor in his magnanimity has decided that we should restore as much as what is left," he stated.
Meanwhile, the Rivers State Governor, Chief Nyesom Wike, has approved the dissolution of the State Task Force on Illegal Street Trading and Motor Parks with immediate effect.
Consequently, the Special Assistant to the Governor in charge of the Task Force, Mr. Bright Amaewhule has been relieved of his appointment.
A statement by the state Commissioner for Information and Communications, Pastor Paulinus Nsirim, yesterday, directed members of the task force to return the operational vehicles and Identity Cards of the body to the Office of the Secretary to State Government not later than 4p.m today.
"They will be paid their salaries as they return the vehicles and Identity Cards. Government will reconstitute the Taskforce after proper orientation and training", the statement added.

You've Failed Nigerians, Catholic Bishops Tell Buhari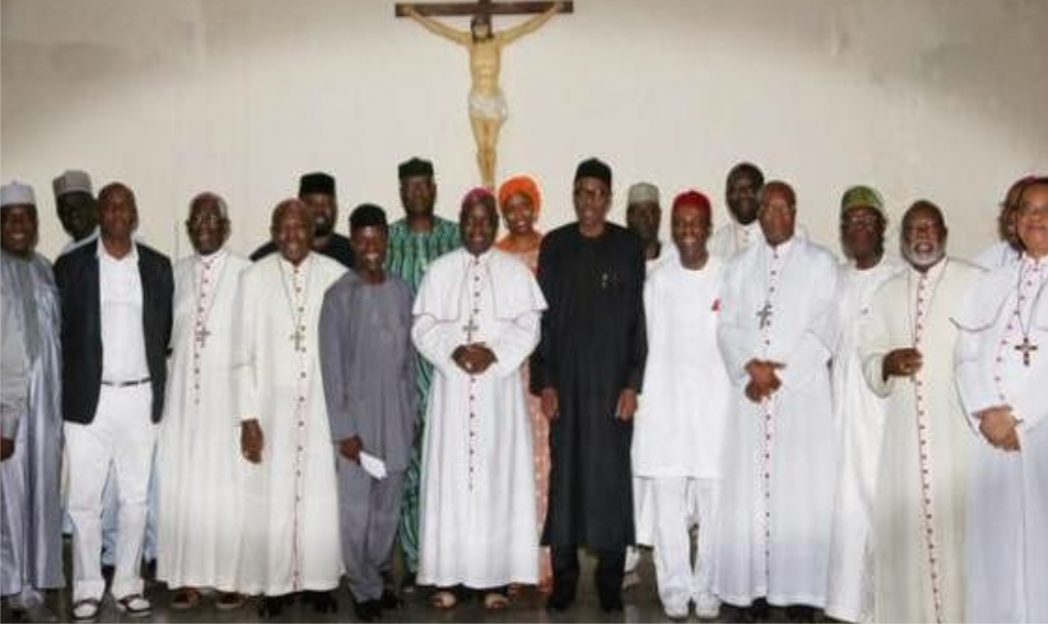 For the umpteenth time, the Catholic Bishops' Conference of Nigeria (CBCN) has expressed their worry over the insecurity ravaging parts of the country.
In the face of this concern, they have declared 40 days of joint prayers against terrorism and banditry.
The Bishops, in a statement issued in Abuja, yesterday, also decried the pervasive corruption in the land and the nation's dampening economic outlook.
They, therefore, passed a verdict, saying the Federal Government had failed to keep its core campaign promises of security, corruption eradication, and economic growth.
The statement signed by CBCN President, Archbishop Augustine Obiora, on behalf of all the bishops reads: "We, the members of the Catholic Bishops' Conference of Nigeria have been following the recent events in Nigeria closely.
"We continue to hear of increasing insecurity and unabated acts of terrorism in Northern Nigeria. So, we are all tired of this situation.
"We do not want any politician to politicise the killing of Nigerians. There should be one response from everyone, and that is; the killings must stop.
"Our hearts are bleeding, and we are more troubled when we hear of the massacre presently going on in Southern Kaduna. We want all the people suffering the incessant attacks in Southern Kaduna to know that all Catholics in Nigeria are praying for them.
"We call on the Federal and the Government of Kaduna to bring a complete stop to the killing of innocent people. The loss of the life of any Nigerian does not help to further the agenda of any religious ideology or the ambition of any politician.
"The perpetrators of the killings must be brought to justice. Where there is no justice or justice is not seen to be done, there cannot be peace. Where there is no peace, there cannot be development.
"Any Government, State or Federal that wants peace must work for justice for everyone. There will never be sustained development built upon the bloodshed of innocent people brutally murdered by religious fundamentalists without any recourse to justice for the victims.
"We need not remind Nigerians that the present Federal Government came to power, promising Nigerians, the eradication of corruption, a guarantee of security to life and property, and rapid growth in the economy.
"The creation of jobs, and an enabling environment that engenders growth of the private sector; a significant increase in the supply of electricity to Nigerians, affordable and quality health care to Nigerians, and the revamping of the educational sector were the promises the Government continues to make.
"Many Nigerians, irrespective of political party affiliation, will affirm that these promises have remained a far cry. We strongly appeal to Nigerians to unite together in calling the Federal Government to give priority to these areas of our lives.
"To all Catholics, we request that you join in praying for forty days, starting from August 22, 2020 and ending September 30, 2020, the eve of Nigeria's Independence Day.
"On Independence Day, let us join in praying to start from 12noon. We appeal to each Bishop to encourage the faithful in his Diocese to participate fully in this prayer for God to save Nigeria.
"Finally, as we pray, we know that God wants us to do what is humanly possible to ensure that there are prosperity and freedom for every Nigerian.
"Let us not harbour hatred for anyone. We must be instruments of forgiveness and reconciliation. We must be on the part of justice for all and peace in Nigeria.
"May God grant eternal rest to all who have lost their lives to the violence in Northern Nigeria and other parts of the country. May God give us the courage to work for justice and peace in Nigeria."