Mrs Buhari Wants Action Against Sexual Harassment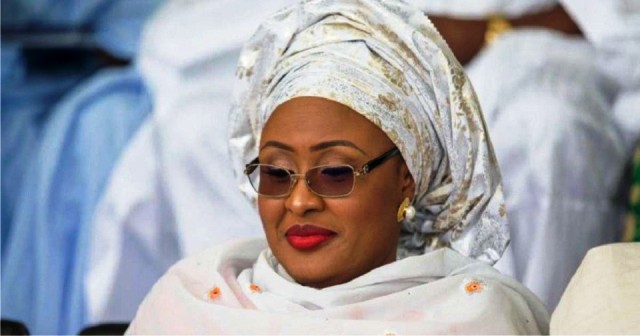 First Lady, Aisha Buhari, has called for urgent action to address sexual harassment against students.
Buhari made the call during the exclusive screening of the BBC Africa Eye 'Sex for Grades' documentary on Monday night in Lagos.
The First Lady lamented that the issue of sexual harassment against women was not unique to universities, but has become prevalent in the society, including religious settings.
Buhari represented by Mrs Aisha Rimi, a lawyer, condemned sexual harassment against students, saying it was unacceptable as the nation's educational system had suffered many setbacks that had hindered its development.
"This simply has to change. It is no longer enough to sweep allegations under the carpet or force victims to withdraw their allegations, victimise or stigmatise them," she said.
She stressed that there are laws to protect victims of sexual harassment and abuse, but such laws cannot operate except victims speak out to get justice.
Buhari advised women that their dignity and self respect should outweigh whatever challenge they face, stating her support to ensure a sexual abuse free society for women.
She commended the BBC team for their hard work, bravery and tenacity to expose the ills facing students in the country's tertiary institutions.
Also, Mrs Bisi Fayemi, Wife of Ekiti Governor, said that it was time to speak up, speak out and stand by victims of sexual abuse, saying the culture of silence must end.
According to her, universities should have clear sexual and violence policies that will protect students and the sanctity of the educational system.
Fayemi called for a sexual offence register that would contain list of indicted lecturers, thus preventing them from moving to another university if sacked from one, to commit similar atrocity in another institution.
She stressed the need to be accountable for the well being and care of the young ones, ensure justice for survivor of sexual abuse and the political will to prosecute and punish offenders.
Fayemi urged the society to desist from shaming survivors of sexual abuse, rather name, shame and punish offenders to serve as deterrents to others.
Mrs Toun Sonaiya, Chief Executive Officer, WFM Radio, said that everyone should collectively amplify their voices against issues of sexual harassment and abuse against girls and women.
She advocated for a safe environment that would enable women share their experiences without fear, and ensure diligent investigation and prosecution of offenders of such allegations.

NASS Passes N10.59trn Budget For 2020 … Jerks Its Appropriation By N264bn, Gives Reason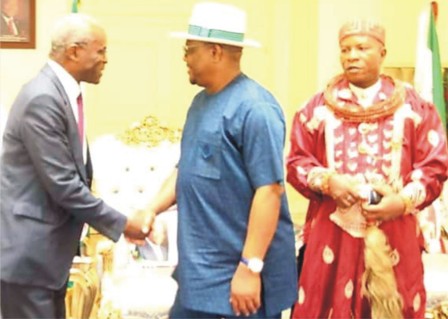 The two Chambers of the National Assembly (NASS), yesterday passed the Appropriation Bill of N10.59 trillion budget for the 2020 fiscal year with a view to returning the nation's budget cycle to January to December.
The Lawmakers jerked up the budget as proposed by President Muhammad Buhari to the tune of N246 billion.
The lawmakers passed the 2020 budget following a clause-by-clause consideration of the report of the Committee on Appropriations of the two Chambers.
Briefing the press after plenary session, the Chairman and Vice Chairman of the Senate Appropriation Committee, Barau Jubril and Stella Odua, respectively, defended the additional N246 billion the lawmakers injected into the budget.
The Chairman described the budgeting process as the best so far because it is the first time the Executive, Senate and House of Representatives came together on a roundtable to agree on a united document as budget of the country.
He defended the N264 billion increase injected into the 2020 budget as not padding of the appropriation bill, but harvested additional revenue, saying the additional fund was brought in conjunction and consultation with the Executive.
Denying that the extra funds injected was padding, Senator Jibrin Barau said the word padding is alien to the 9th Senate because the infusion on additional vote for capital projects was done in collaboration with the executive arm of government.
According to him, the Senate saw avenue to make additional revenue and "just fixed the expected increased revenue to sectors in need of additional revenue".
He said "In a Presidential system of government, there is room for checks on what any arm of government is doing by the other. President Buhari no doubt presented a perfect budget, but it is our own responsibility as the parliament to critically look at what was presented by the executive and make corrections where necessary.
"During the course of deliberating on the budget, we saw opportunities of where we can get additional income for the government and we deployed them to areas that need further spending.
"The National Assembly has the right to do it and that is what we have done", he said.
Presenting the report, Senator Barau Jibrin said the increase of N264billion allowed for interventions in critical areas such as national security, road infrastructure, mines and steel development, and health.
A breakdown of the budget, Senator Jubrin said, is that Statutory Transfer stood at N560.5billion, recurrent expenditure-N4.8billion, capital expenditure-N2.5billion, debt servicing-N2.7illionbn, fiscal deficit-N2.3trillion and deficit to GDP of 1.52 per cent.
He pointed out that daily oil production stood at 2.18 million barrels per day, Oil Benchmark stood at $57 per barrel against $55 proposed by the Executive, while the exchange rate stood at N305 per dollar.
Capital Expenditure for Ministries, Departments and Agencies of Government (MDAs) for the 2020 fiscal year are: Ministry of Defence N116,181,290,730; Ministry of Foreign Affairs, N7,608,141,474; Ministry of Information and Culture, N7,555,803,233; Ministry of Interior, N34,035,825,302; Office of the Head of the Civil Service of the Federation, N1,722,796,040; Ministry of Police Affairs, N15,959,986,864; Ministry of Communication Technology, N5,919,002,554; and Office of the National Security Adviser, N27,418,469,323.
Others are: Office of the Secretary to the Government of the Federation, N25,188,940,930; Special Duties and Inter-Governmental Affairs, N2,158,620,395; Federal Ministry of Agriculture and Rural Development, N124,395,096,917; Federal Ministry of Finance, Budget and National Planning, N4,976,199,925; Federal Ministry of Industry, Trade and Investment, N38,583,331,761; Federal Ministry of Labour and Employment, N24,445,756,678; Federal Ministry of Science and Technology, N62,882,531,566; Federal Ministry of Transport, N121,366,932,571; and Federal Ministry of Aviation, N52,061,533,122.
Also, for the 2020 fiscal year, the Ministry of Power has an allocation of N129,082,499,363; Ministry of Petroleum Resources, N3,337,444,887; Ministry of Mines and Steel Development, N10,431,563,177; Ministry of Works and Housing, N315,563,564,269; Ministry of Water Resources, N91,679,927,042; Ministry of Justice, N3,853,600,220; Federal Capital Territory Administration, N62,407,154,360; and Ministry of Niger Delta Affairs, N23,120,350,399.
Others include: Ministry of Youths and Sports Development, N3,735,486,210; Military of Women Affairs, N6,650,300,966; Federal Ministry of Education, N84,728,529,572; Ministry of Health, N59,909,430,837; Federal Ministry of Environment, N12,350,140,731; and Federal Ministry of Humanitarian Affairs, Disaster Management and Social Development, N61,085,146,003.
President of the Senate, Ahmad Lawan, in his concluding remarks after the 2020 budget was passed, said, "when we came in, all of us approved our legislative agenda, and one of the key pillars of this agenda is to take back our budget cycle from the very undesirable cycle that cannot be defined to something that can be defined and bought into by our country and business partners living in and outside the country.
"Today, we have been able to achieve this. It means where there is will, there is always a way. This is something that we have been able to achieve together with the House of Representatives.
"I must give members of the Ninth National Assembly the credit, because we thought it was going to be impossible.
"Let me also commend the buying-in of the executive arm of government. When we continued to preach that we have to receive the 2020 budget estimates before the end of September, it was not easy for the executive.
"I know they (Executive) worked day and night. So it was presented to us on the 8th of October. We have been able to work harmoniously. There is no way we can achieve this without all of us working together.
"I want to commend our colleagues from the opposition. This Senate from the beginning, we said, will be bi-partisan. You have given us all the support that we require, and indeed, this is the way it should be", Lawan added.
The Senate President also noted that with the recent passage of landmark legislations such as the Production Sharing Contract (PSC) Act, Finance Bills and Public Procurement Bills by the National Assembly, the Executive arm of government is sufficiently empowered to ensure the successful implementation of the 2020 budget.
By: Nneka Amaechi-Nnadi, Abuja

Wike, Building Legacy For Tomorrow -Nsirim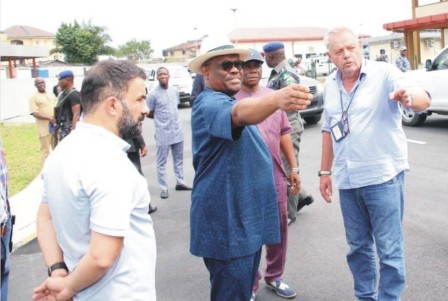 The Permanent Secretary, Ministry of Information And Communications, Rivers State, and Commissioner-designate, Pastor Paulinus Nsirim, says the State Governor, Chief Nyesom Wike is building lasting legacies for tomorrow through the various developmental projects going on across in the state.
Nsirim said the traffic gridlock being witnessed in major roads across part of the state, was due to the concerted efforts by the state Chief Executive's transformation policies which, he said, havw turned the state to a construction site.
He, therefore, urged residents and visitors to the state, to bear with the State Government and not worry about what they see around, saying that it is the vision of the NEW Rivers mantra to place the state on the trajectory of leadership and governance.
Nsirim, said this while declaring open a two-day workshop for Universal Basic Education Board (UBEC), State Universal Basic Education Board (SUBEB), and Heads of Public Relations (PR) and protocol being hosted by the RSUBEB in Port Harcourt yesterday, with the theme, "Bridging the Gap and Breaking New Grounds in UBE Public Relations/Protocol Practice".
He described the role of PROs and Protocol officers in basic education management in the country as very strategic and urged them to improve on their professional competencies in order to drive the programmes in their various boards.
"Your roles in basic education is very strategic.There are new strategies being introduced by government to ensure that basic education receives a boost in the country", he stated
Nsirim also urged them not to see the workshop as an avenue to make new friends, but to improve on their proficiency in order to bring in various stakeholders into the activities of the board .
"What ever opportunity and duty you find yourself, see it as a service to God and write story of prosperity".
Also speaking, the Chairman of the state SUBEB, Ven. Fyneface Akah, said the workshop was a unifying event that offers a moment of exchange of ideas and skills as well as orderliness among the Public Relations Officers and Protocol managers in order to streamline the way of doing things.
According to him, the workshop will help them on how to get the public to know and understand the workings of the board, adding that they have much work to do in making people understand the activities of the board.
In his own speech, the head, UBEC Public Relations and Protocol, Abuja, Mr. Ossom M. Ossom, who read the good- will message of the UBEC Chairman, said "Public Relations and Protocol practitioners owe it a duty, especially to Nigeria's school-age population, to use every available opportunity in drawing the attention of all UBE stakeholders to the fact that our country cannot afford to berth and pass through the coming decade as largely uneducated entity and with the largest population of out-of-school children in the world".
Earlier in an interview with newsmen, the Head of legal and Public Relations, SUBEB, Barr Karibi T. George, said "Public Relations is the live wire of every organization because it builds on the corporate image and reputations of organisation to build public Confidence".

We'll Monitor Commissioners' Performance -RSHA …As NUJ commends Wike on Nsirim's Appointment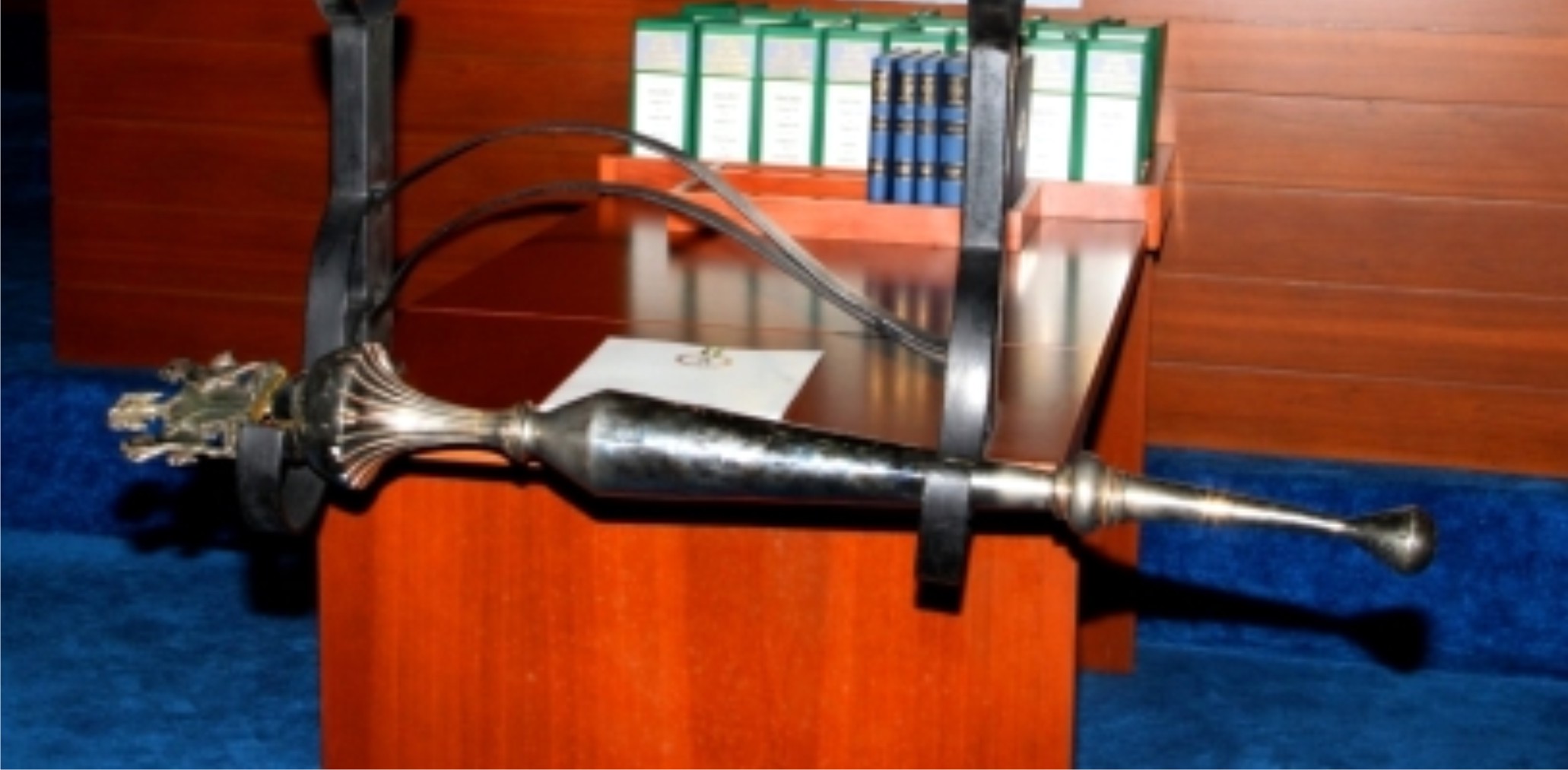 The Rivers State House of Assembly has finally confirmed the nomination of 13 Commissioner-nominees sent to it by the governor, Chief Nyesom Wike.
The confirmation was finally done after debate and sitting to scrutinize complete tax certificate and clearance of one of the nominees, Mr. Sylvanus Nwankwo.
Speaker of the House, Rt. Hon. Ikuinyi-Owaji Ibani said it was the constitutional mandate of the legislature to screen and confirm Commissioner-nominees; hence, it was not a witch-hunt on any of the nominees.
Debate on whether the nominees should be confirmed after they appeared on the floor of the House on Tuesday started when the Leader, Hon Martin Amaewhule, described all the nominees as, "fit and zealous" persons with requisite qualifications.
In the same vein, Hon. Matthew Dike of Tai Constituency said, "The Commissioner Nominees sent to this Assembly are landmark. It is full of men and women of proven integrity ".
On his part, Hon. Michael Chinda of Obio/Akpor Constituency 2 submitted that the Assembly will beef up its oversight on them, and therefore urged the nominees to be alive to their duties or bow out.
Chinda insisted that performance is key, saying that the House will monitor the activities of the screened and approved Commissioner nominees.
Meanwhile, the Nigerian Union of Journalists (NUJ), Rivers State Council, has commended the Governor, Chief Nyesom Wike for appointing their past State Chairman and two times Press Secretary to the Governor, Pastor Paulinus Nsirim as Commissioner.
Chairman of the State NUJ, Stanley Job Stanley, in a chat with The Tide, said the union is excited that after few years a professional communicator has been chosen to serve the state.
Though the nominees, who have been screened and confirmed by the Assembly, are yet to be sworn in and assigned port, folios, the NUJ Chairman expressed confidence that Nsirim will man the Information and Communications Ministry which he (Nsirim) had been a Permanent Secretary in the past three years.
"We are happy for the appointment because as a union, we have been advocating that professionals be appointed to man the Ministry.
"It will be a boost to the image of the NUJ because Nsirim was our former Chairman and for a very long time we have been longing for press/government relations to be cordial," Stanley stated.
He described the appointment of the Permanent Secretary as well deserving, urging him to use his good offices to boost journalists/ government relations in the state.
Pastor Nsirim was among the 13 Commissioner-nominees screened and confirmed by the Assembly on Wednesday.
Nisirm, a Permanent Secretary of the State Ministry of Information and Communications until his nomination as a Commissioner, is currently the State Chairman of the Nigeria Institute of Public Relations(NIPR).
He has in the last six months championed a statewide image advocacy campaign tagged," Our State, Our Responsibility."