Yvonne Chaka-Chaka Condemns Xenophobia In S'Africa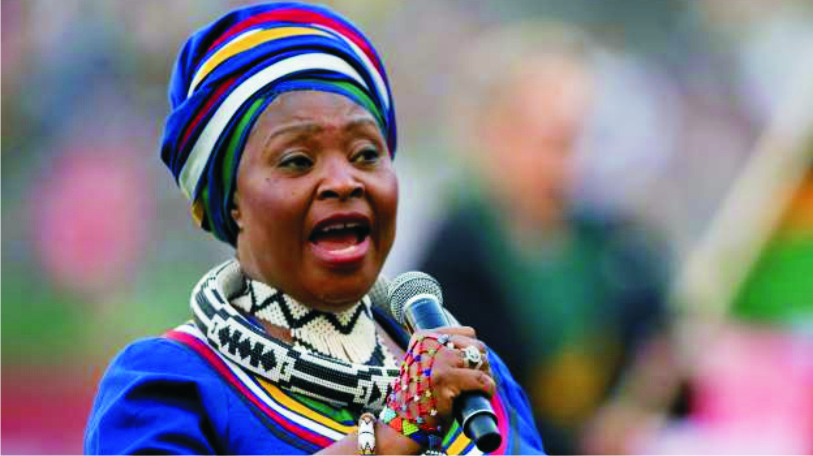 Xenophobic attacks in South Africa have been going on for a while now as local citizens' clamour for foreigners to leave the country. South African public figures are now joining hands to strongly condemn the attacks that have left at least five people dead in the past week alone.
The recent spate of the xenophobic attacks seem not to be targeting only foreigners as legendary songbird, Yvonne Chaka-Chaka found herself on the receiving end of the attacks after her daughter's shop in Maboneng, Johannesburg was destroyed over the weekend by xenophobic looters.
According to the veteran singer, her daughter and staff at the store were inside the shop when the looters attacked. However, they were not harmed as they did not confront the attackers. "They stole everything, all the clothes and everything in the shop. Even the mannequins are on the floor. It is terrible. There was a lot of damage." Yvonne said.
"She is fine. It is very sad but we are just glad she and her staff are safe. It is a very big blow."
Ma Yvonne, as she is fondly referred to in her home country, condemned the attacks that she says are portraying South Africans in a shameful negative light.
"You try to help other people and do your best for the community, but when something like this happens it is very disappointing.  You travel to different countries but when something like this happens, you feel very ashamed as a South African." She said as she pointed out that South Africans had the strong spirit of Ubuntu: "South Africans have lived with different nationalities and supported other nations. It is sad to see this because I know South Africans are good people."
The veteran singer and humanitarian joined the list of South African public figures who have come out to strongly condemn the xenophobic attacks.
America based South African comedian Trevor Noah echoed the words of opposition politician, Julius Malema, reproving the attacks. In a video post shared by the celebrated comedian, the Economic Freedom Fighter (EFF) leader calls on South Africans to cease the barbaric acts. He goes on to warn that once done with those they deem foreigners, the attackers will turn on fellow South Africans as it is only a myth that foreigners have stolen job opportunities from the locals.
"They're going to say, 'The reason we don't have jobs here, is because of these Zulus. They must go back to Natal. Xhosas must go back to Eastern Cape, Shangaans must go back to Limpopo.' Because there will be no foreigners left to fight." Malema opined.
South African socialite and dancer Zodwa Wabantu also boldly slammed the attacks calling the looters "our lazy brothers and sisters." The controversial entertainer called on her fellow South Africans to stop hiding in the guise of xenophobia to rob hardworking citizens.
"As South Africans, this is so wrong. This is not xenophobia; this is not about us hating our brothers and sisters from other countries. This is people taking things from people who are working hard. I hate it," Zodwa said.
The attacks are said to be instigated by the need to address the uneven distribution of wealth among black South Africans and the disenfranchised natives protesting the increasing number of African migrants who they claim are taking over local jobs.
Checkout Seven Most Anticipated Albums Of 2019's Final Months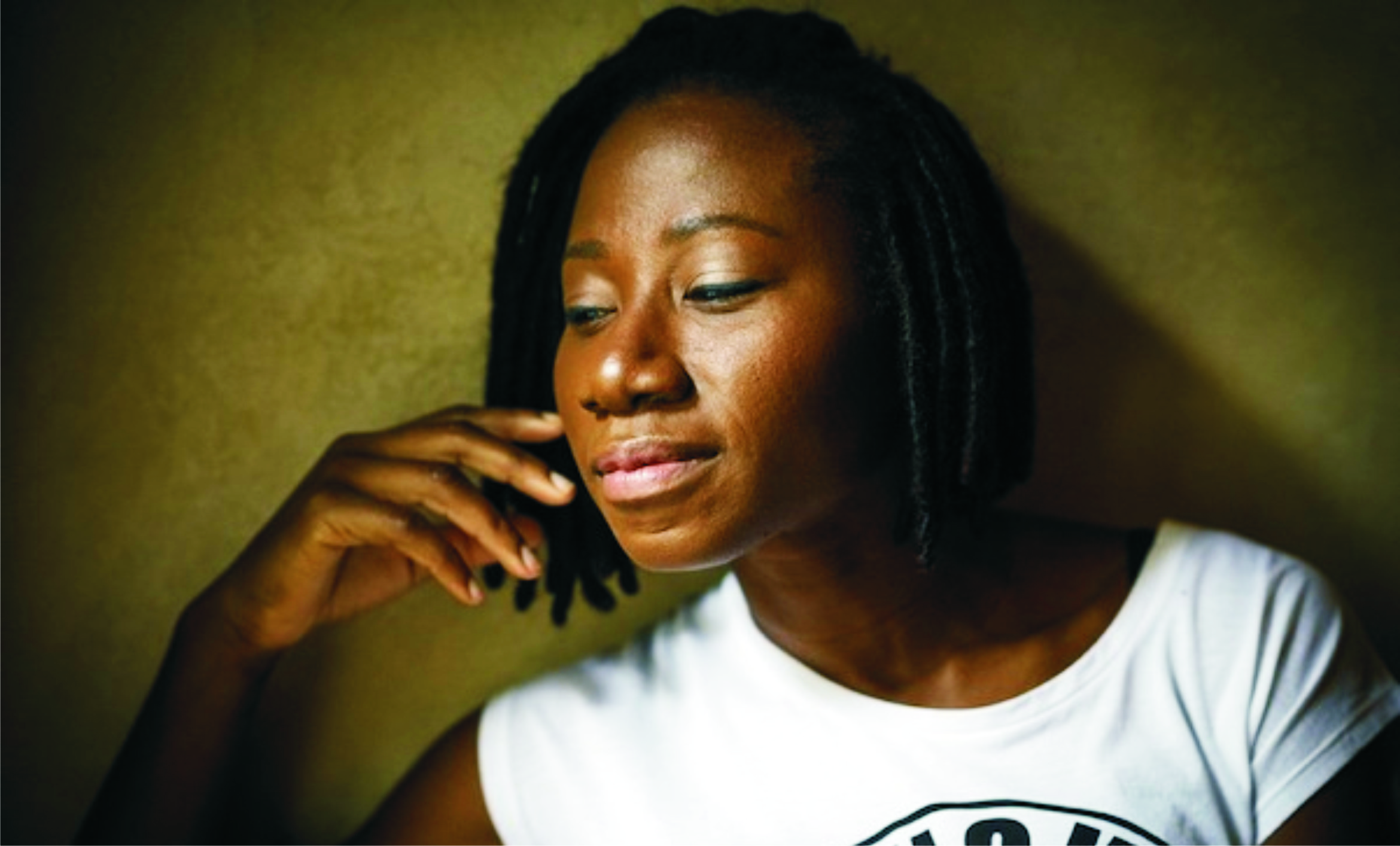 On June 11, 2019, Pulse made a list of the five most anticipated albums of 2019. The list included Asa, Tiwa Savage, Wizkid, Davido and Burna Boy.
Since then, Burna Boy and Asa have released their albums while Wizkid and Davido have consistently served us teasers. Tiwa Savage's album is also likely to be released in the early parts of 2020.
Equally, acts like YCee, Peruzzi, Adekunle Gold, Reekado Banks and Zlatan have announced albums that are set to drop in the final months of 2019. Here is what we know so far;
Reekado Banks
Album Title: Daddy To Many
Album status: Done
A few weeks ago, Nigerian singer, Reekado Banks During a chatty session filled with a lot of humour, Reekado reveals that after 'Rora,' there will be another single, then his album will drop in the final week of October or the first week of November, 2019.
When quizzed on the title of his new album, he said "This title is heavy. It's called, 'Daddy To Many (laughs).
"I was living my life in Atlanta in March (2019), and I just felt like I was Daddy to many. To be honest, that's how I felt. It (the album), has 12 tracks and I worked with Wonda, Ozedikus, Altims, TY Mix, Kel P, Blaize and so forth."
Peruzzi
Album Title: Huncho Vibes
Album Status: Done
On October 9, 2019, DMW/Golden Boy act made the announcement via his Twitter account. The caption reads, "my people, thanks for the love and support so far!!! Its been an amazing ride with yall! I am glad to announce my first Album "Huncho Vibes" !!! accept it, love it and tell the world about it! Thank you."
This album follows the Heartwork EP which was released in the final months of 2018.
On October 14, 2019, he released track list for the album
YCee
Album Title: YCeeVsZaheer
Album Status: Done
Since YCee left Tinny Entertainment, he has been embracing his more Hip-Hop side. His January 2017 rap solo, 'Balance' even earned him a Lyricist on the Roll nod at the 2019 Headies.
A few weeks ago, he announced his album, YCeeVsZaheer. The album will have 15 tracks and YCee has hinted that the album might drop in October or November 2019. Production credits are set to come from SynX, Alpha and ELMORE.
The album will be a follow-up to 8-track, First Wave (2017) and 9-track Late Night Vibrations (2018), a collaboration work with Bella Alubo.
Adekunle Gold
Album Title: Afro Pop Vol. I
Album Status: Done
On September 26, 2019, Nigerian singer, Adekunle Gold announced that his new album will drop soon.
This announcement came via his Twitter account with the message, "Pay Attention to my Project. It's coming soon." Although the release date is set to be announced, his fans are in frenzy at the prospect of a new album.
The album will be a follow-up to About 30 which was released in 2018. As promotion, singles, 'Young Love,' dropped on Friday, September 27, 2019. It was a follow-up to 'Kelegbe Megbe.'
These developments continue a series of good events for Adekunle Gold who is set to have a writing credit on Davido's album, A Good Time.
Dino Melaye Joins Nollywood Hours After Losing In Court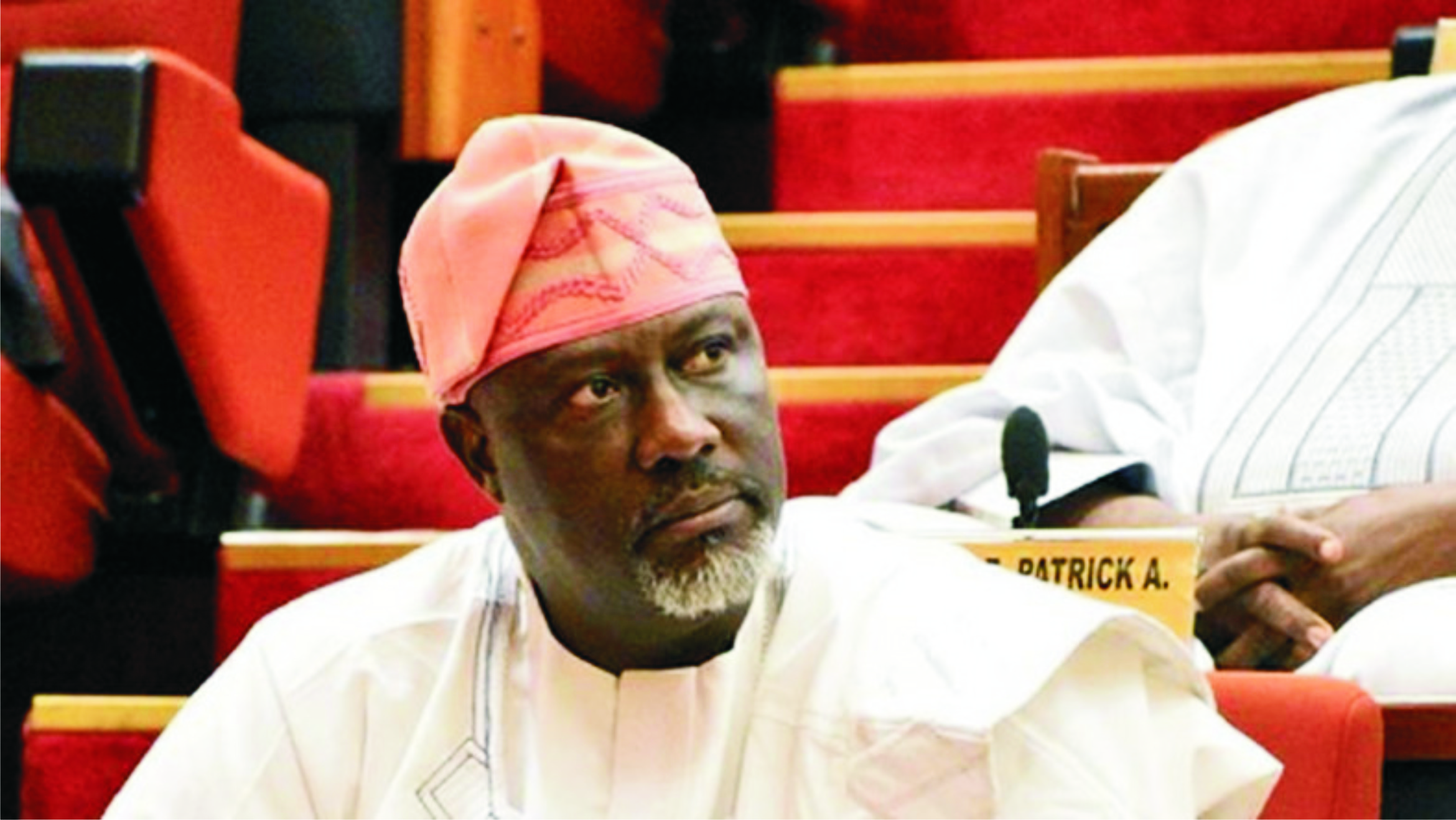 Embattled Senator Dino Melaye says is no tension over the Appeal Court verdict, which reaffirmed his sack.
He spoke hours after losing at Appeal Court, which ordered a fresh election into Kogi West Senatorial District.
The Kogi born Senator featured as one of the key actors, Alongside the National chairman of the Zenith Labour Party (ZLP), Chief Dan Nwayanwu, in a Television series titled 'Equity Unbound," an idea of the Pillars of Hope African Initiative (POHAI).
Other prominent actors including Linc Edochie, Victor Decke, Chief Bruno Iwuola and Paul Sambo also featured in the movie.
Addressing a world press conference, the Country Director of POHAI, Chinyere Onyemekara, said the main focus of the project is on 'equal rights and sociai justices in Africa,' using Nigeria as a case study.
She said: "Equity unbound TV series is a soap opera that holistically ex-ray the quality of justice system in Nigeria and its attendant effect on both the masses, the elites and the government.
"It is a mind blowing expository drama presentation of the human rights challenges of an ordinary common Nigerian. A good example of the issues treated in this series is the recent report by BBC, on the pervasive threat of "sax for grades and sex for Marks" in Nigeria's institutions of learning.
"A 120mins pilot episode of Equity unbound TV series has been shot with so many celebrity Actors and with state of the art equipment cum professionais and highly motivated crew.
"The idea of this, is to use drama as an effective tool of communication to correct the ills and promote an acceptable social justice system in Nigeria.
"We at POHAI has taken it upon ourselves to expose this short comings for the purpose of strategic attention and correction.
"We hereby call on members of the fourth estate of the realm, civil society groups, the international community, cooperate organizations, Nigerian government at all levels and well meaning Nigerians to support in whatever way possible to bring this humanitarian project to fruition".
Speaking on why he joined the TV series, Melaye said it was to expose injustice in the society.
Melaye said: "There is no tension over the verdict of the Appeal Court. Life goes on.
Nyekachi Douglas Dazzles At MBGN Pageant …Wins 2019 Crown
Although the 2019 edition of the Most Beautiful Girl in Nigeria(MBGN) pageant has come and gone, the news of the glamours night of beauty, excitement, glitz, and razzmatazz that marked the event is still trending in the social media and amongst the society of fun lovers across the country.
The 32nd edition of the beauty pageant organised by the Silverbird group in partnership with the Bayelsa State  Government and an international organisation was held on Friday, October 11,2019 at the Gabriel Okara Cultural Centre, Yenegoa and attracted a humongous audience, including the founder of Silverbird group, Senator Ben Murray-Bruce, a constellation of stars from the show biz and the fashion world.
The 2019 MBGN attracted over 52,000 entries out of which 37 contestants representing the 36 States of Nigeria and Abuja emerged to contest for the crown of Most Beautiful Girl in Nigeria (MBGN) 2019.
Before the d-day, the contestants spent two weeks in camp and visited important places in the state  such as the Steve Azaiki Public Library and Tulip Castle Hotel, they also participated in camp orientation fitness day and visit by the Bayelsa State  Government.
The event night kicked off with the red carpet segment, while the pageant proper began as the hosts of the annual event mounted the stage. They were ace comedian, actor and producer, Bovi  Yonina and Layole Oyatogu,  actress, compere and media personality .
The 37 contestants were later paraded on stage for the first time where they mesmerized the audience with their catwalks, natural endowments and amazing beauty. This was followed by other appearances on stage for the choreography,traditional wear, swim wear and evening wear segments.
The  award category followed next as winners emerged after the stage appearances. The winners were Miss Amity,  Nyekachi  Douglas (Rivers), National Costume, Michelle  Nwagbara (Abia), Miss Photogenic, Folakemi  Yunusa (Kwara), Best Talent, Temitope Are(Ogun), Face is Lush, Afuru Cynthia (Adamawa) and Best Evening Wear,Olutosin Araromi
This stage was marked by the fall of the judges hammer as 22 out of the 37 contestants qualified for the semi- finals. At this semi final stage, 10 out of  the 15 semi finalists, were chopped and the Top 5 finalists  emerged.
They were Nyekachi Douglas (Rivers),  Akeela Ominu (Edo), Becky Ogene (Bayelsa), Olutosin Aroromi (Taraba) and Pamela Ifejioku (Abuja).
This final stage was the melting point of the well attended pageant.
The A-class judges, namely, Isoken Guobadia, Frank Oshodi, Richard Balogun,  Tom Alazigha, Ebizi Ndiomu. Brown Precious Side-Duke and Olga Isvinkun Defreitas Cabral had a hectic time in selecting the winner of the highly contested crown as all the finalists were considered beautiful and enchanting.
The finalists were chilled at the end as a winner finally emerged as the judges unamionously declared Miss Rivers, Douglas as  the 32nd  MBGN queen, having defeated 36 other contestants.
Nyekachi was crowned amidst  cheers and jubilation by the outgoing queen, Anita Ukah assisted by the Special Adviser to the Bayelsa State  Governor on Tourism Development and Entertainment, Senator Murray-Bruce and 2019 Mr. Nigeria, Nelson Enwerem.
The queen who also won the Miss Amity Award  was rewarded with a brand new car, cash prize and other gifts. She will represent Nigeria at the 69th edition of Miss World  pageant scheduled to hold at the Excel London, United Kingdom on  Saturday December 14th 2019.
Other winners at the event were Olutosin Araromi (Taraba) MBGN Universe, Pamela Ifejiokie (Abuja), MBGN Tourism and Akeela Aminu (Edo) MBGN universe.
Nyekachi  Douglas hails from Ibaa  Community in Emohua Local Government Area (Emolga) of Rivers State.  She is a free lance model based in America.
With her new crown,  it is expected that she would not only be successful in her career, but will spread love, joy and confidence as she represents Nigeria in the global stage.
It would be recalled that the pageant was originally called Miss Universe Nigeria when it started in 1983, but gained attention where it was later changed to MBGN in 1984.