Why I'm Better Than Messi -Ronaldo
Cristiano Ronaldo has given his personal take on the eternal rivalry between himself and Lionel Messi, stating that the difference between the record-breaking pair is that the Portuguese has won the Champions League with more than one club.
The debate over who is better,– either currently or indeed of all time, reached boiling point during the duo's shared time in Spain, with Real Madrid and Barcelona fans at odds over which of the world-class stars should be named the best.
A total of five Ballons d'Or each does little to help separate the attackers, but with Messi having spent his entire senior career at Barcelona, Ronaldo hinted that he perhaps puts himself ahead of the Argentine due to his ability to adapt to new surroundings.
"In the case of Messi, he is an excellent player," Ronaldo said in a documentary.
"Not only for the Ballons d'Or he has won but for also being a player who was always at the top year after year, just like me.
"The difference with me is that I've played for different clubs and I also won the Champions League with different clubs.
"I was the top scorer in the Champions League six times in a row."
Regardless, Ronaldo continues to harbour great respect for Messi, making it clear that sustained success over a ten-year period for both players should be appreciated for the huge amount of hard work that it takes to stay at the top.
"Obviously, I have not seen such a rivalry between two players at the top of the mountain for so many years," the Portugal captain added.
"There are great players that I respect who have three, four or, at most, five years at their peak. Ten years? I've never seen that.
"I have never seen players, as we say in Portugal: 'breaking stones every year', scoring 40 or 50 goals, winning titles, always being up there.
"This is the hardest thing to achieve in football. It takes a lot to keep up and always be on top. This fit, slender body did not fall from the sky!
"I say it jokingly but it's true, there's a lot of work behind the trophies."
Osimhen Must Not Get Carried Away -Ighalo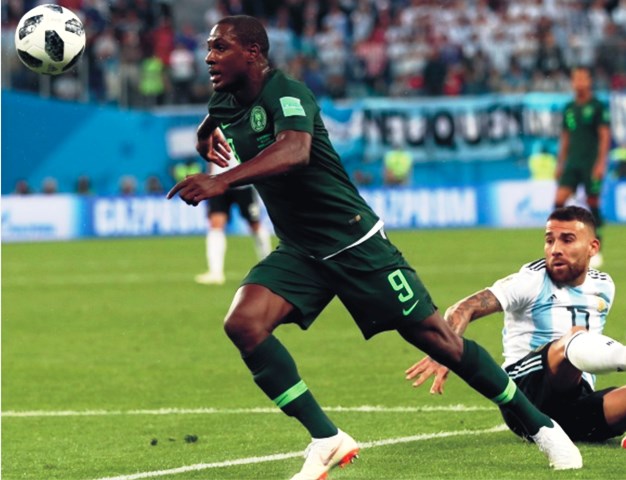 Former Nigeria striker, Odion Ighalo, has said that his constant advice to Victor Osimhen is for him to keep working hard and improving.
Ighalo called time on his international career in July following the Super Eagles' third-place finish at the 2019 Africa Cup of Nations where he was also awarded the Golden Boot after scoring five goals in Egypt.
Following his retirement, Osimhen has taken over the no. 9 shirt and he has been in outstanding form which earned the country back-to-back wins in their first two Group L qualifying games for the 2021 Africa Cup of Nations.
The Lille star helped Nigeria turn around a goal deficit against Benin with his equaliser in their 2-1 victory last Wednesday, before putting up a five-star performance in their 4-2 win over Lesotho where he bagged two goals and two assists on Sunday.
In reacting to the latest heroics, Ighalo who had a four-year stint with the three-time African champions has urged the Lille talisman to remain focused and to keep learning.
"I always told him that he has everything it takes to lead this attack, but it all depends on him," Ighalo told Tidesports source.
"I told him he has to keep working hard, stay humble and always be ready to learn, and above all not to get carried away with success or hype but just to keep improving."
Meanwhile, Super Eagles coach Gernot Rohr is full of praise for Osimhen's progress despite his limited playing time when Ighalo was active in the national team.
"I took him already in my first match, remember. Everybody was surprised. He was 17 when I selected him in August 2016," Rohr said.
"He was in Germany and unlucky with injury, and then he fought very well to come back.
"And now I have very good information on him from Lille. He is progressing, and also I saw him progressing for seven weeks before and during the Afcon. Also, we had Ighalo, so he could not play so much, but then in the last match he did well and he showed all the progress he did.
"He is working well. There is no secret. When you work well and you have the talent and you stay humble, you can succeed and he can even improve because he is still very young."
Coach Blasts Rivers Utd Players Charges Them Against Rangers, Today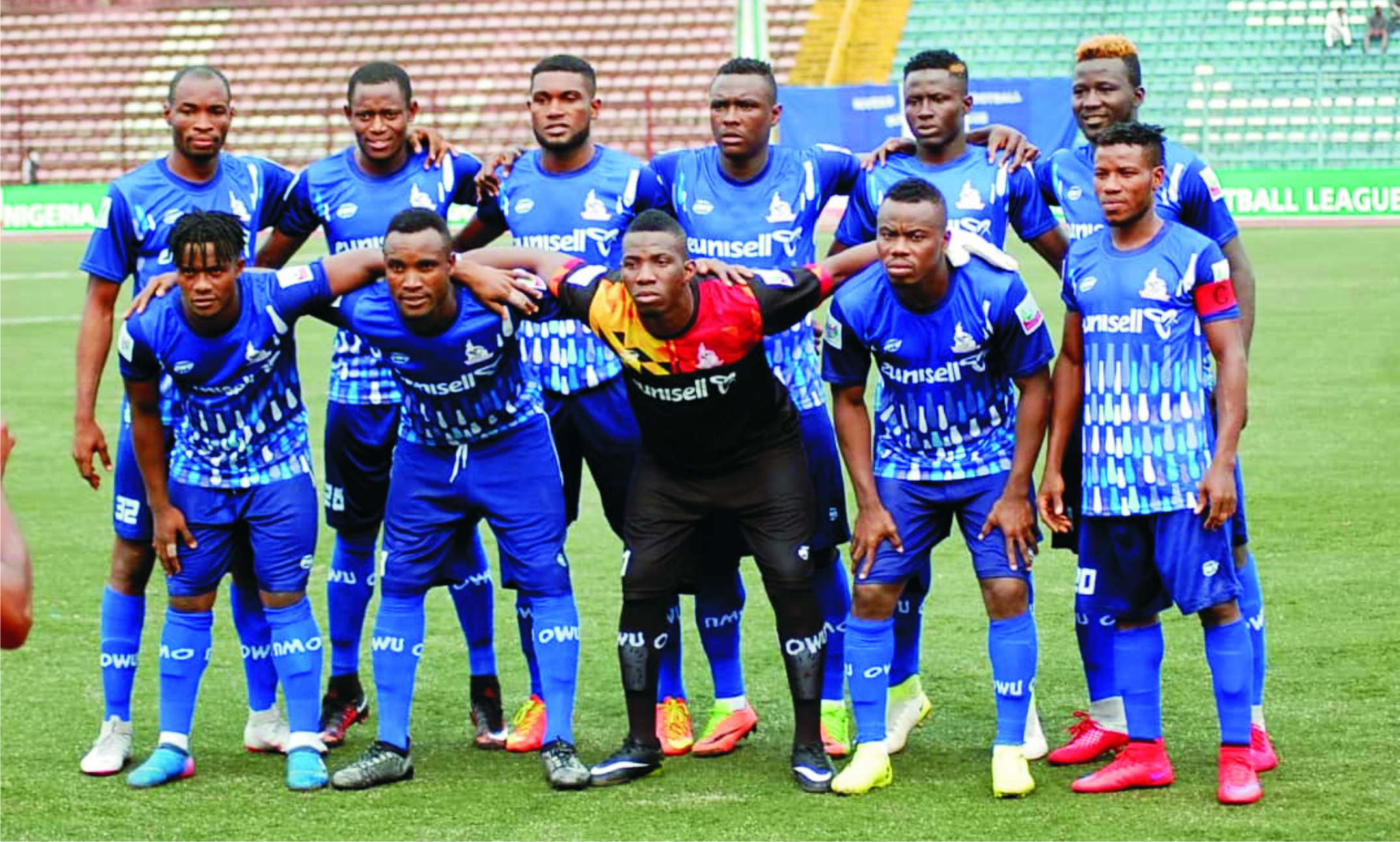 Following their winless run of three matches in the 2019/2020 Nigeria Professional Football League, Rivers United boss, Stanley Eguma has called on the players to change their attitude ahead of subsequent matches.
After a disappointing home draw with Heartland in match day two, Rivers United stumbled to a 1-0 loss to FC IfeanyiUbah on Sunday.
Eguma however believed his side has been dominating matches, but has been let down by their inability to convert their chances
"It's unfortunate that we lost yesterday's (Sunday) match. We dominated the game, created a lot of scoring chances even had a one-on-one chance but failed to score. I think we will have to go and work on our finishing as we clearly have that problem," Eguma said.
Eguma went on criticise his players' attitude to matches and urged them to show more professionalism.
'My players need to show more professionalism in the way we execute our matches because that is what we need to turn things around.
'It's very disturbing that we are yet to win a match this season especially when you know that we are playing very well. We could have easily won all three matches we have played so far.' Eguma concluded
Rivers United will hope to claim their first win of the season when they take on NPFL heavy weights, Rangers International today at the Yakubu Gowon Stadium, Port Harcourt.
It promises to be an explosive encounter as both teams, still smarting from disappointing losses in their last outings, look forward to make amends today.
To add to the mood of the game, Rangers Coach, Benedict Ugwu has said that they would seek to pay United back in their own coin after losing to them in Enugu last season.
But his Rivers United counterpart, Eguma knows that it is a must win home match for them. He must find a way to motivate his players, especially the strikers, to begin to put away scoring chances that come their way.
Edo Approves Equal Pay For Men, Women Teams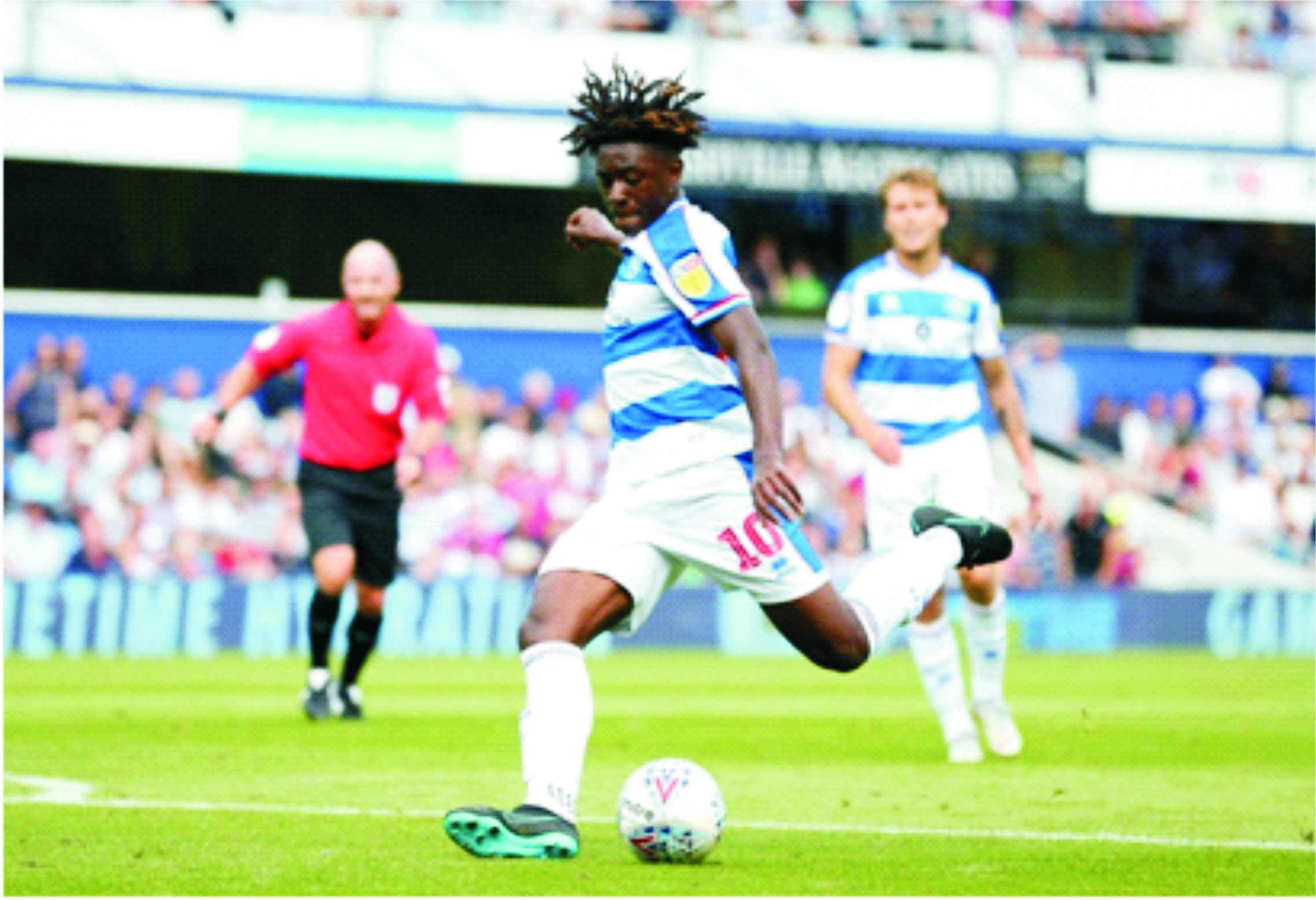 The Edo State Government has announced it will pay its women's team Edo, Queens the same as its men's side, Bendel Insurance.
The state owns both teams with the men's side playing in the Nigerian second tier and the women's in the Women's Premier League.
"We believe that there should be no discrimination between the male and female teams," deputy governor Philip Shaibu said.
"Bendel Insurance's standard and that of Edo Queens are going to be the same. There will be no gender discrimination among them in terms of welfare, in terms of salary.
"The plan is to make Edo Queens the highest paid female team in Nigeria. That is what we want to achieve."
Bendel Insurance, one of Nigeria's leading league teams in the 1970's and early 80's, were winners of the now defunct Caf Cup in 1994.
It also produced former international stars like Kadiri Ikhana, Thompson Oliha, Friday Elahor, Julius Aghahowa and Peter Odemwingie.
Despite two Nigerian titles in 1973 and 1979 and three FA Cup crowns (in 1972, 1978, 1980 ) the club's slump from the heights of the past has been an embarrassing one.
"Imagine Edo Queens have never been relegated but we know about the men's. We are putting both teams on the same scale," added Shaibu.
"The male team has not been able to get to the semi-final of the FA Cup for over 12 years, but Edo Queens have been in the semi-final for the past four years.
"Why do we now pay Bendel Insurance more than them. Is it because they are women?
"So we decided that we have to upgrade them to the same level."
Only a handful of clubs in the cash-strapped women's league are self-sufficient under private owners, while 18 of the 20 teams in the men's top division are under government management.
Back in July, Super Falcons captain Desire Oparanozie demanded that Nigeria's women's team are paid the same as their male counterparts.
The Super Falcons are the continent's most successful national side with nine titles and remain the only African team to have played at all eight Women's World Cup finals.
Yet the women can expect US$3,000 for a win and $1,500 for a draw at major tournaments, while the men's team receive $10,000 and $5,000 respectively.