Buhari: Apologise To Jonathan Now, Timi Frank Tells Nigerians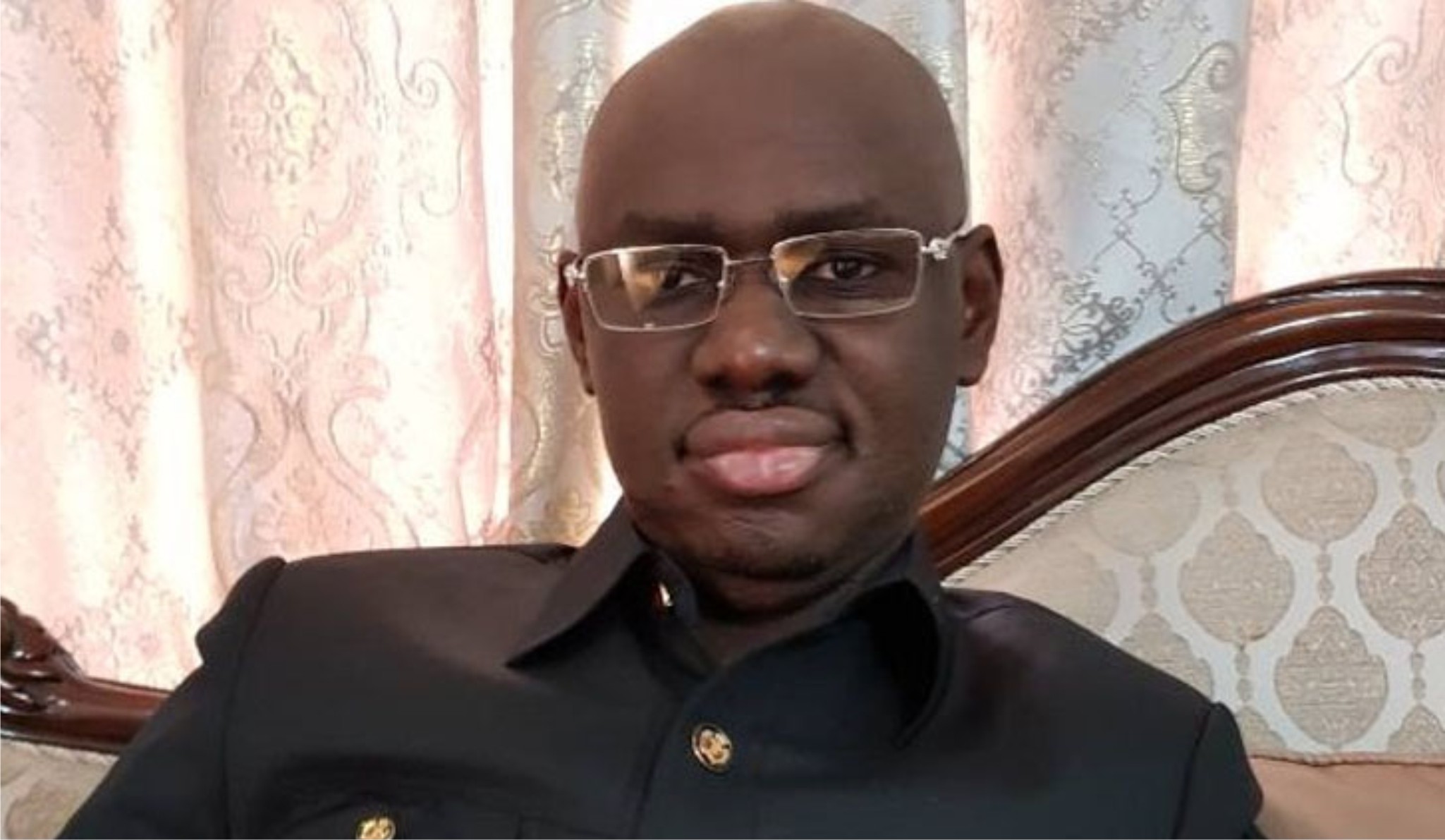 A political activist and former Deputy National Publicity Secretary of the All Progressives Congress (APC), Comrade Timi Frank, has called on Nigerians, particularly those who worked against the re-election of former President Goodluck Jonathan to publicly tender an apology if the country must move forward.
Frank said unless Nigerians prefer to continue in pretence, the era of former President Jonathan managed well the challenge of insecurity compared to what the country has now.
In a statement, released in Abuja on Saturday, Timi Frank called on religious leaders, traditional rulers and all Nigerians who directly or indirectly worked against Jonathan's government to ask for forgiveness before it is too late.
Frank acknowledged that there were things Jonathan's government should have done better but in all, Nigerians made a wrong choice of electing the current administration.
"I call on Nigerians that we should beg former President Goodluck Jonathan for wrongly voting him out and sabotaged his government. I must confess that as an APC figure in 2015, we fabricated many lies against Jonathan, though I have publicly apologised to him but other Nigerians, especially the pastors, Imams, traditional rulers and other opinion leaders should beg for forgiveness too.
"It is obvious now that insecurity in our nation has gone out of hand. The challenge was limited to a zone under Goodluck Jonathan but presently no state, including General Buhari's home state is secured.
"Under Jonathan, Fulani herdsmen were using stick but they now carry AK 47. Under Jonathan, lives of Nigerians were more important despite the challenges but under Buhari, cows are more important than lives.
"There was democracy and rule of law under Jonathan but its now rule of force and impunity. Under Jonathan, National Assembly were active and working but its now a rubber stamp.
Resign, Save Nigeria From Civil War, HURIWA Tells INEC Chair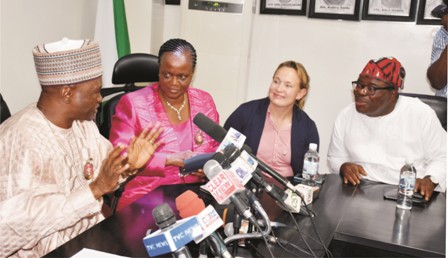 A prominent civil rights advocacy group – Human Rights Writers Association of Nigeria (HURIWA) has asked President Muhammadu Buhari and the National Assembly to save Nigeria from witnessing a possible civil war as an aftermath of a definitively rigged 2023 general election by dissolving the current hierarchy of the heavily compromised, incompetent and irresponsible leadership of the Independent National Electoral Commission (INEC) headed by Prof Yakubu Mahmood.
The group alleged that INEC, as currently constituted, was acting like an undertaker of democracy in Nigeria.
The group also condemned the Police Service Commission (PSC) for failing to stop some rogue elements within the policing institution from masquerading as armed political thugs who actively disrupted elections in Kogi and Bayelsa states.
HURIWA was reacting to the charade disguised as governorship polls misconducted by the corrupt electoral umpire in which the ruling All Progressives Congress (APC) were railroaded into undeserved and purchased victories.
HURIWA said what took place in those two states were a total travesty of the electoral system and would not stand the test of time if impunity and lawlessness were not the hallmarks of the current hierarchy of the electoral commission.
HURIWA has also proposed the immediate adoption of the relevant portions of the electoral reformation recommendation which were made by a high profile panel of experts headed by a one-time chief justice of Nigeria, Justice Mohammed Uwais (rtd).
Also, the group wondered why the President, Muhamadu Buhari rejected the well-thought out Electoral Act amendments done by the Eight Session of the National Assembly, which amongst other major recommendations, legislated the introduction of electronic voting system.
HURIWA also expressed shock and consternation that the current administration could blow away millions of public fund setting up the Senator Ken Nnamani presidential electoral reforms committee but ended up dumping the recommendations from that panel in the dustbin of history.
The rights group said the government must show the political will and will power and then proceed to bring into being the desired electoral reforms unless the current administration wants Nigeria to disintegrate in 2023 due to electoral violence that will be inevitable if the current electoral management body's status quo remains.
HURIWA has also canvassed the adoption by way of electoral legislative reforms, the practice of electronic voting system to stave off the recurrent cases of ballot box snatching by armed political thugs prodded on by politicians and assisted by corrupt armed security forces.
The rights group condemned the police and the other security forces for failing to arrest those armed hoodlums who killed dozens of voters in Kogi and Bayelsa states.
In a statement by the National Coordinator, Comrade Emmanuel Onwubiko, and the National Media Affairs Director, Miss. Zainab Yusuf, HURIWA expressed fear that the mini civil wars that took place as elections in Kogi and Bayelsa states in which the two dominant political parties – All Progressives Congress (APC) and Peoples Democratic Party (PDP) unleashed electoral violence leading to death of scores of voters shows that the 2023 general election if conducted by the same incompetent, corrupt and compromised INEC under the current hierarchy with the same compromised security forces could push Nigeria into a civil war because the current INEC leadership has severally failed the litmus tests of objectivity and sound judgment.
Besides, the rights group stated that going by the miscarriages of justice by the election tribunals and the Supreme Court in the litigation that trailed the rigged 2019 polls, shows that prospective political office seekers will rather adopt self-help measures than go to court.
HURIWA quoting a newspaper reports recalled that in August, 2007, ex-president Umaru Yar'Adua also set up a similar 22-man committee headed by Justice Muhammadu Uwais (CJN, 1995-2006) to undertake a review of the electoral system and suggest ways of reforming it.
It concluded its job in December, 2008, having asked for an extension of the initial one-year deadline on account of the massive number of memoranda it received.
The report was thorough, exhaustive and frequently cited by stakeholders as an appropriate and adequate response to the electoral malaise that undermines the stability and development of Nigeria's political system.
In fact, in 2010, ex-president, Dr Goodluck Jonathan, whose electoral altruism is increasingly coming into sharper relief, forwarded the report to the National Assembly for action.
The legislature chose to dither.
My Govt Belongs To Rivers People, Wike Insists …Says APC's Victory Reveals Enemies' Next Target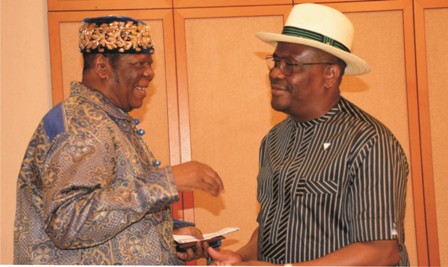 The Rivers State Governor, Chief Nyesom Wike, has insisted that his government belongs to all Rivers people, saying that it was not a government for any particular group in the state.
Speaking during a courtesy visit by the Amanyanabo of Wakirike Kingdom, Okrika and prominent chiefs of Okrika, yesterday, Wike said that the primary goal of his administration was to promote the interest of Rivers State.
The governor said: "This government is not a government of you are from here or there. My government is a government of Rivers State. It is not a government of a particular place.
"Anything that will promote the interest of Rivers State is what I will do. You can be my sister state, if you want to take what belongs to Rivers State, I will not agree. I will not sell Rivers State for any cost. Let's be our brother's keeper."
Wike said with the fall of Bayelsa State to the enemies, the next target of the enemies would be Rivers State.
"Unfortunately, one of our states is gone to the enemies. But God will help us.
"For us who are from Rivers State, we should know that there will be attack on us because the enemy has entered our territory. They will attack us, but with your prayer, Rivers State will prevail", he said.
Wike praised the Okrika people for the role they played during the last elections.
"The role you played during the last elections showed that when you give your support, you give your support. People should be known for something.
"If you give your word, you give your word. In my entire political career, I have seen that when Okrika people say they want to do something, they will do it. You are different and I commend you", he said.
Wike warned people against bearing arms, saying that it negates the principle of peace.
He said: "The only reason why people get arms is because the Nigerian Army is now part of elections".
Wike urged the monarch to use his position to promote peace and development in Okrika, and appealed to him to carry all interest groups along.
He explained that the Rivers State Government would approach the State House of Assembly for the amendment of the name of the stool to read: "the Amanyanabo of Okrika" as requested by the traditional ruler.
In his remarks, the Amanyanabo of Wakirike Kingdom, Okrika, King Alfred Semenitari Abam, congratulated the Rivers State governor on his re-election and the confirmation of his victory by the Supreme Court.
He said that the re-election of Wike was because of his outstanding performance and projects delivery.
He also thanked Wike for the recognition granted his stool after the court judgement.
He, however, appealed to the Rivers State governor to ensure that the name of the stool is changed from Amanyanabo of Wakirike Kingdom, Okrika, to Amanyanabo of Okrika.
Senate Disowns Hate Speech Bill, Sponsor Gets Threat Messages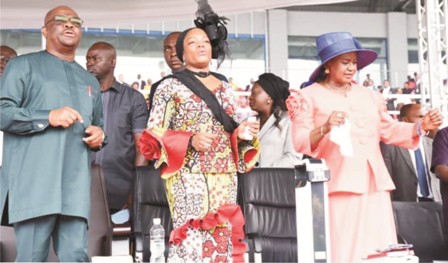 Worried by the spate of criticisms that has greeted the Hate Speech Bill which passed first reading, last week, the Senate has distanced itself from the proposed legislation
The acting spokesperson for the red chamber, Senator Godiya Akwashiki, told journalists in Abuja, last Monday, that contrary to widespread impression, the bill was not the idea of the 9th Senate.
He said it was solely being sponsored by the Deputy Chief Whip, Sabi Abdullahi, based on his conviction.
Akwashiki described as unfortunate the statement credited to the Peoples Democratic Party, which insinuated that the bill was a Senate bill, either to Islamise Nigeria or skewed to make the alleged third term ambition of President Muhammadu Buhari, a reality
He maintained that the fate of the bill would be determined on the floor of the Senate after a robust debate by senators.
Akwashiki said, "There is a statement credited to the spokesperson for the Peoples Democratic Party saying that the hate speech bill before us is a collaboration between the Senate and President Muhammadu Buhari to Islamise the country or make things happen the way he (Buhari) wants it.
"It (the statement) also claims that he (Buhari) is trying to bring the hate speech to enable him to achieve a third term. I'm happy that the sponsor of the bill is here. He has cleared the air.
"It is the right of a senator to sponsor a private member bill. We also have the executive bill but the hate speech bill before the Senate today is a private senator bill. Mr President has nothing to do with it and it also has nothing to do with third term agenda.
"It is not also aimed at Islamise Nigeria. When the bill gets to second reading, senators would have the opportunity to speak. They would scrutinise it and remove whatever they perceive offensive and insert those that are meant to protect the interest of Nigerians.
"I want to make it clear once again that the hate speech bill before the Senate is a private senator bill, not an executive bill."
Meanwhile, the ex-spokesperson for the Senate who sponsored the bill, Sabi insisted at a news briefing, last Monday that his proposed legislation was aimed at achieving peace in the country.
He also denied being used by the executive arm of government to actualise or pave the way for the third term agenda of the President.
"The assumption by some people who think the bill is a ploy to give the current president a third term is laughable and it is a shame on those holding such views because I don't see how that is related.
"If anything, I have seen studies conducted where the issues of violence were catalogued, particularly electoral violence and hate speech featured prominently as a major cause.
"This clearly shows that if we allow hate speech to fester, it means we won't get good governance and it would also be difficult to fight corruption."
He claimed that Nigeria was not the only country affected by the issue of hate speech, adding that there were more than 20 countries that have various laws directly targeting at hate speech.
"Giving the context and happenings within the country, it is time to check this monster that is known as hate speech," he stated.
On the issue of death by hanging, Abdullahi said it was the judge that would determine the punishment.
He said, "As far as the issue of death by hanging is concerned, which the constitution in section 33 spelt out, it must be proven beyond reasonable doubt.
"We are going to provide additional definition after the debate. Hate speech is when you deliberately incite somebody on the basis of making a statement targeting at getting violent reactions from certain religious or ethnic groups.
"Hate speech must be hateful which means something that is deep, spoken deliberately to make another person angry, or to debase the person or dehumanise him or her.
"I have listened to criticisms and condemnation of the bill; in all what they have said, one beautiful thing that came to my mind is the fact that we are all united against hate.
"We are all against all forms of discriminations and that everybody is concerned with the subject of death, nobody wants to see death being unleashed on anybody.
"I think that is very fundamental. I am happy we are having this conversation as a nation.
Abdullahi said, "Over the past 10 days since the bill was read, I have received all kinds of messages, including threats, but I am not bothered about that.
"In all of this, if I receive one commendation, it gladdens my heart and I did receive many commendations."