NCS Generates N1.4 bn Revenue In Five Months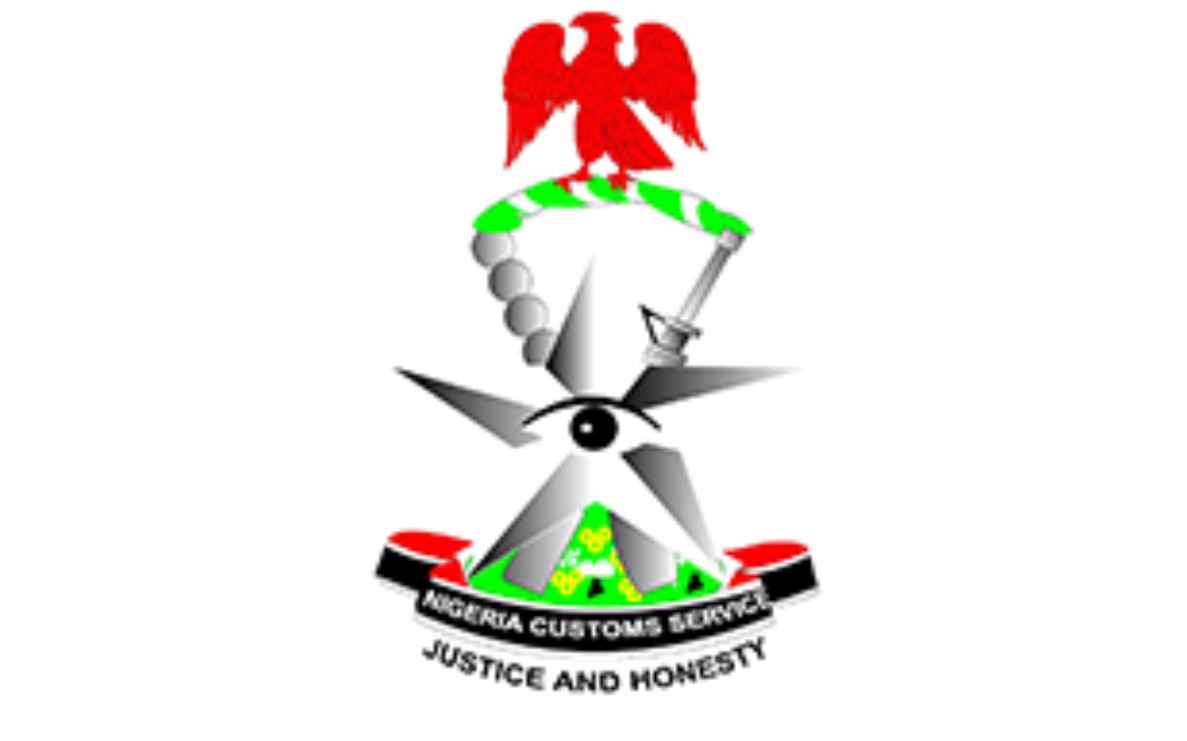 The Niger Area Command of the Nigeria Customs Service (NCS), says it collected N1.4 billion as revenue between January and May this year.
The NCS comptroller in charge of Niger, Kwara and Kogi commands, Mr Yusuf Abba-Kassim, said last Wednesday in Minna that the amount represented 40.2 per cent of the N3.05 billion targeted for the year.
He said that the collecti on was a massive improvement when compared with the N534 million collected within the same period last year.
"What we have is more than 100 per cent improvement, the difference is N 603 million", he noted.
Abba-Kassim said that 2,162 bags of rice with a duty paid value of N39 million, and 17 vehicles with duty paid value of N10 million were seized within the period.
He expressed confidence that the Area Command would meet its projected revenue target for the year and explained that measures were being put in place to step up security at border posts to curtail illegal trades and prevent contraband from entering the country.
He warned smugglers and their accomplices to steer clear of the command, adding that the personnel were keeping vigil to ensure that arms, rice and cars were not smuggled in through land borders.
The NCS official solicited the support of stakeholders, traditional and religious leaders in mobilising residents to volunteer information that would aid in apprehending those involved in illegal trades.
Xenophobic Attacks: Unionist Demands Compensation From S' Africa
Renowned unionist in Rivers State and Vice Chairman of Fruits Garden Traders' Union (Vegetable Section), Alhaji Ibrahim Aliu, has demanded immediate compensation from South African government over attack on Nigerians, even as he commended the Chief Executive Officer of Air Peace, Chief Allen Onyema over what he described as his gesture of patriotism and support for humanity by way of providing his aircraft for free evacuation of Nigerians from the problem – torn South Africa.
Speaking with The Tide yesterday in Port Harcourt during an interview, Aliu who reiterated his earlier appeal to Nigerians in South Africa to come together as brothers and sisters and support one another, especially those already affected by 'Xenophobic madness', called on government of South Africa to compensate all those affected by the crisis.
He said this was the time for the government under President Muhammadu Buhari to demonstrate concern for Nigerians by engaging the South African government on compensating those affected.
Aliu appealed to government at all levels, as well as other well meaning Nigerians to support those affected by the crisis in South Africa.
The unionist therefore admonished Buhari and his government to tackle the scourge of killings of Nigerians in South Africa, rather than sitting on the fence and pretend as if nothing is going on there.
According to him, "Nigerians died on daily basis after being tortured, maimed and even strangulated to death. The President and his team should stand up and defend the helpless Nigerians and curb this malady for posterity."
In this words: "Since the beginning of this senseless killings of Nigerians in South Africa, the APC led Federal Government has failed in its obligation to protect the lives of Nigerians, especially those in the diaspora. I am saddened by the kind of leadership in Nigeria now that cannot defend its citizens, who remain stakeholders in governance."
He, however, urged Mr. President, Governors and the National Assembly members, among other stakeholders to rise up and stop this madness of harassing and the killings of innocent Nigerians, who live in South Africa with fear.
Bethel Toby & Ngozi Nnadozie
Bori Residents Decry Increasing Cult Killings
Residents of Bori, the traditional headquarters of Khana Local Government Area of Rivers State, have raised alarm over the increasing cult-related killings and its activities, saying that if urgent steps are not taken by security operatives to curb the situation, it might degenerate.
Bori community had, in the last 10 years, been under siege of various cult groups, especially the Vikings Confraternity members who have allegedly stabbed numerous persons to death, including a female trader and snatching of handsets at gun-points.
Besides cult-related activities, "break and entry" into houses have also become the reoccurring decimal as the residents could not sleep eyes open, especially during night fall.
A resident, Mr. Ernest Gbueba, who spoke to The Tide in Bori recently, lamented over the insecurity in Khana local government area, especially Bori and its adjourning communities, these past 10 years, especially with criminals terrorising innocent citizens in the area.
He, however, appealed to the leadership of Governor Nyesom Wike as well as the communities and security apparatus, to critically overhaul security weapons in Bori and its adjourning communities with a view to putting the situation under control for the security of all and sundry in the land and its environs.
Gbueba noted that in the past, Bori community had one of the best and well respected vigilante outfits, professionally equipped to challenge the cultists and criminal elements, wondering what happened to the people within the past few years.
The residents advocated that the leadership of the local government area specify the job difference between the anti-cult unit and Bori community vigilante group, and added that it was the only way the crime could be reduced.
He stressed that the police which confirmed cult-activities in Khana local government area, said that the police had re-strategised with a view to ensuring those behind the activities were brought to book.
Also lending her voice, a lecturer in the Department of English and Literary Studies, University of Port Harcourt, Dr. Pamela Sorgwe, added that suspected cultists when apprehended should be arraigned in courts and assured Bori community and its people of police commitment to the protection of lives and property in the local government area.
All efforts made by our correspondent to reach the chairman of Khana local government area, for his comment on this matter, proved abortive as at the time of filing this report.
Bethel Toby
Customs Retires 304 Senior Officers, Soon
The Nigeria Customs Services (NCS) says the it will soon retire 304 senior officers who are either due by age or statutory 35 years in service.
This was contained in a retirement notice signed by Acting Comptroller Establishment, A. G Ahmed and made available to The Tide on Wednesday.
The statement noted that the affected officers would be disengaged from service by year 2020.
The retirement notice indicated that two Deputy Comptroller-Generals (DCG), three Assistant Comptroller-Generals (ACG), 13 comptrollers, 39 deputy comptrollers and 45 assistant comptrollers would be affected.
Other rank and file officers listed on the retirement notice include 71 chief superintendents of Customs, 33 superintendents, 31 deputy superintendents, 32 assistant superintendents I, 27 assistant superintendents II, seven inspectors and one assistant inspector.
The affected officers listed for retirement in the year 2020, in the rank of Deputy Comptroller-Generals are Dangaladima A.A in charge of Finance Administration & Technical Service (FATS) and Sanusi Umar in charge of Human Resource Development.
Officers in the rank of ACGs are Zonal Coordinator in Charge of Zone 'C', Frances Enwereuzor, ACG FATS, Bukar Amajam and Zonal Coordinator in charge of Zone B, Chris Odibu.
Officers in the rank of Comptrollers include Victor Dimka, Florence Dixon, Yusuf Bashar, Francis Adetoye , Gwani M.J, Ogwude L. N, Edede I.E, Abdulahi I.A, Zulkifu A.A, Garba K.U, Loko Y, Angbalaga J.J and one Adediran.
Deputy Comptrollers include Agbo A.H, Abdulrahman T, Salihu M.S, Abubakar M.D, Bello A.N, Chima D.N, Muhammed M, Aliyu D.G, Idris K.I, Namanu A, Zakari N, Ibume R.k, Oyafemi C.I, Waziri S.A, Abioye, T.0, Idris A.I, Muhammed A.B, Ebieme A.U, Adamu S.A, Yusuf S, Adie B.U and Dauda A. Others include Okoloagu D.I, Eneh O.O, Mamu B, Odwong B.R, Lot-Eburajolo J.E, Thlama P.W, Umar A.
Also in the list  include Mustapha I.A, Umoh P.M, Bewaji I.O, Muhammed S.D, Maude A.M, Idris Danladi A.L, Omonoyan O.O, Malah D.A, Tanko S.M and Orekie M.C.
According to the retirement notice, the affected officers are to disengage from active service and proceed on pre-retirement leave, three months to the effective date of their retirement.
Recall that the NCS had in April announced plans to recruit 3,200 officers into the service to fill existing vacancies.
Acting Deputy Comptroller General, Human Resource Development, Sanusi Umar disclosed that 800 personnel would be recruited to fill vacancies in the support staff for superintendent cadre, while 2,400 would fill that of Customs Inspector and Customs Assistant Cadre in the General Duty categories.
Stories by Chinedu Wosu